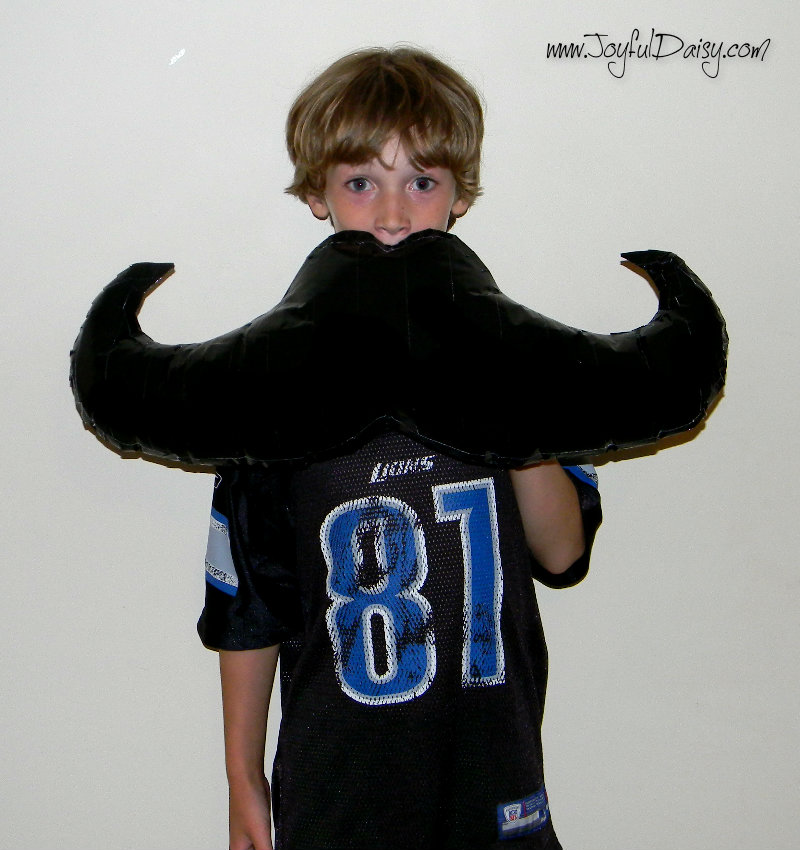 What do you get when you are invited to a mustache birthday party?  Hummmmmm…. why not make a no sew mustache pillow out of duck tape?!  This is such a fun and easy project, you should make one even if you are not invited to a mustache party!!!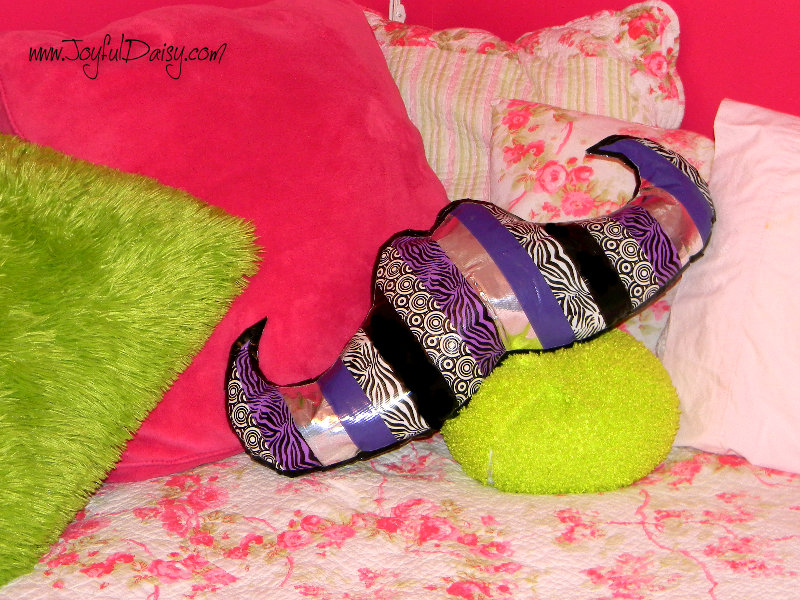 Don't you want one!
Well then, let's see… all you need is some newspaper, duck tape, and stuffing.
Tools that work great include an exacto knife or no stick scissors, cutting mat, and metal edged ruler.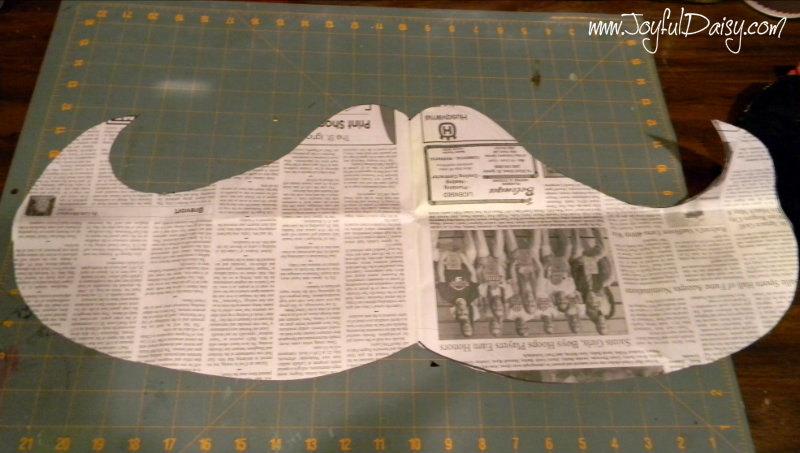 First make a pattern.  To make a symmetrical design, trace half of your mustache on newspaper folded in half then cut it out.
Be sure to make another similar pattern piece for the back side of pillow.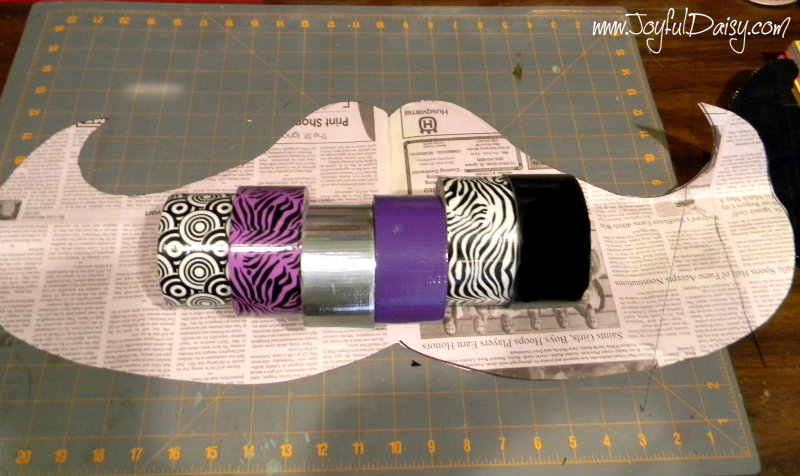 Now pick out a cute collection of duck tape to use 🙂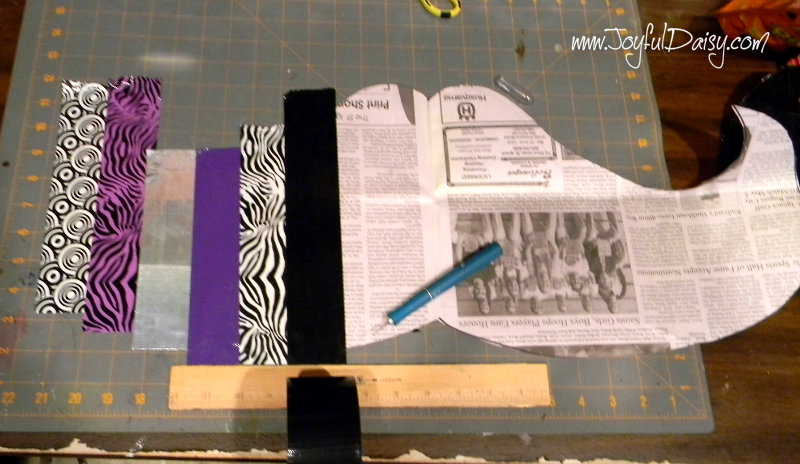 Starting on one side of your pattern, add strips of duck tape completely covering pattern piece.
Start each strip of duck tape by overlapping the prior strip about 1/4″.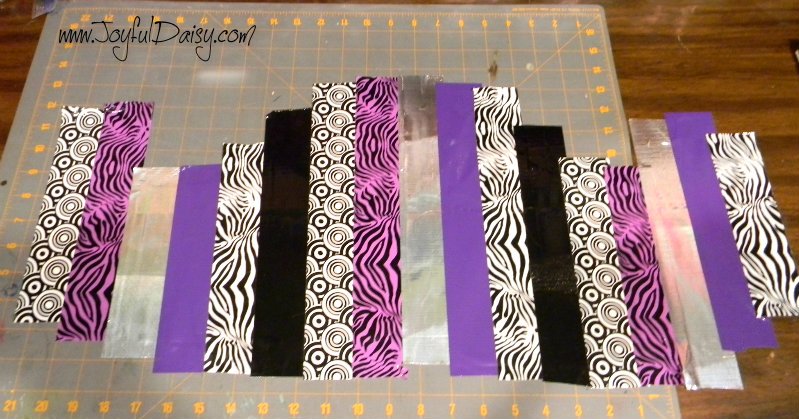 Continue until pattern piece is completely covered with duck tape.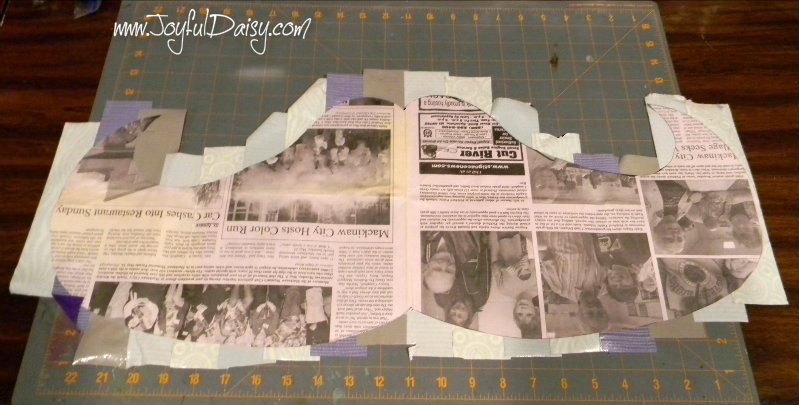 Flip your pattern piece over and trip excess duck tape using an exacto knife or no stick scissors.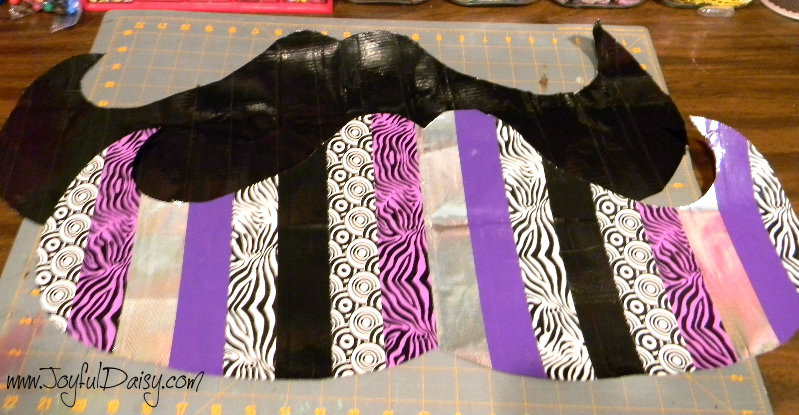 Repeat the steps above for the back pattern piece.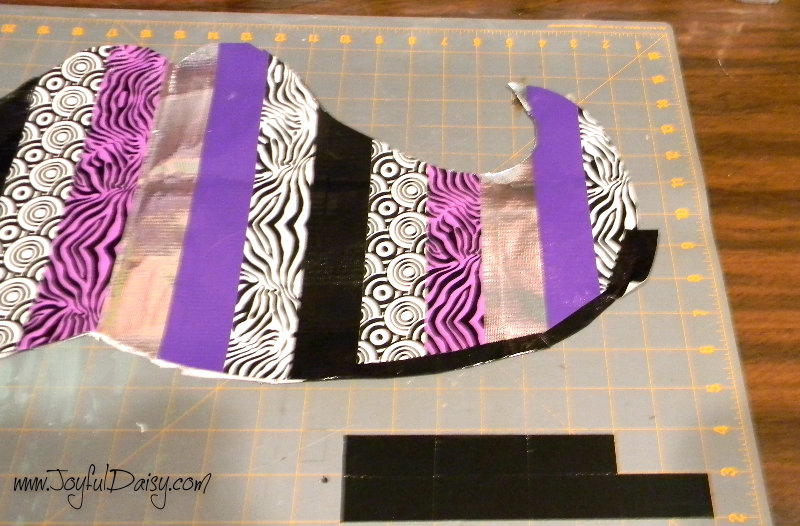 Cut an assortment of 1″ x 2″ and 1″ x 1″ pieces of black duck tape for "trim" to attach front to back.
TIP: Use the same color duck tape trim as the back piece for a cleaner look.
Place wrong sides together of mustache duck taped pattern pieces.  Start by folding one piece of duck tape "trim" from the front to the back.  Continue attaching front to back by lining up duck tape trim pieces on the front and then wrapping to the back.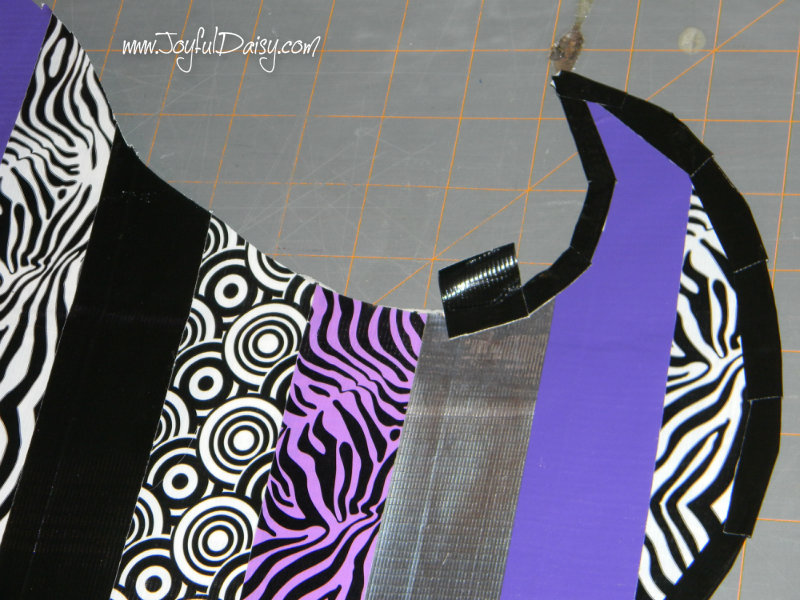 The smaller duck tape "trim" pieces work better on the sharper curved edges.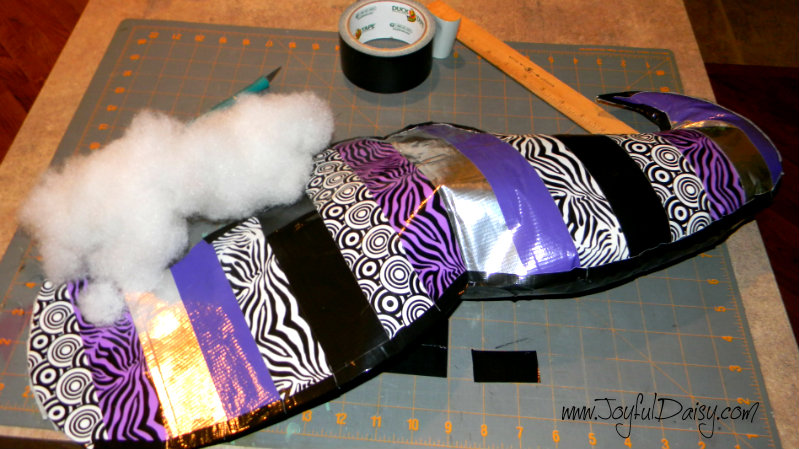 Continue adding duck tape trim to the pillow leaving enough room on one side to add stuffing.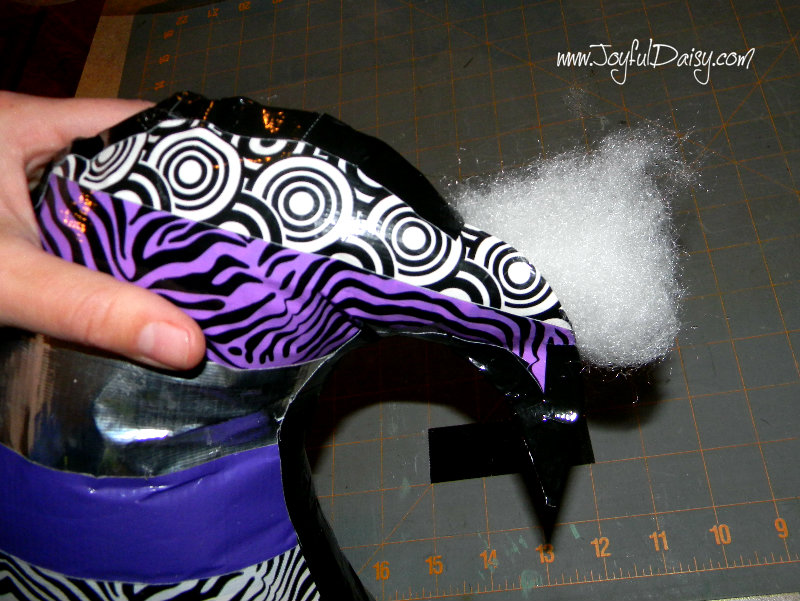 Add stuffing to mustache pillow and then finish opening with duck tape trim! 🙂
Oh yeah…so cute…so fun!  Time for you to make one now!!!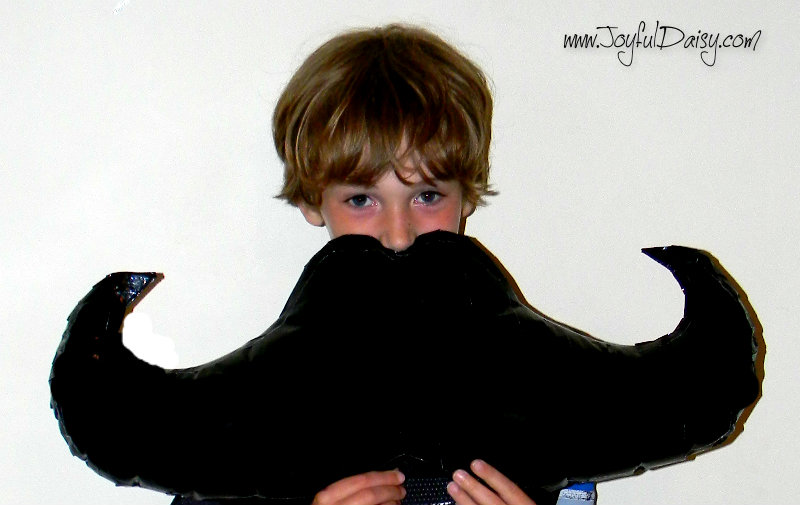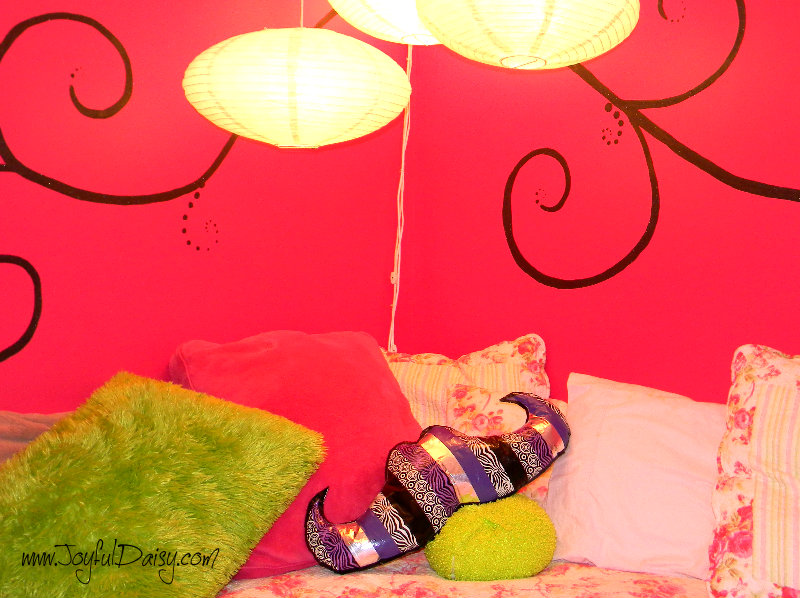 P.S… Happy Birthday Hannah!
Thanks for having a mustache birthday party and inspiring the creation of this fun project 🙂