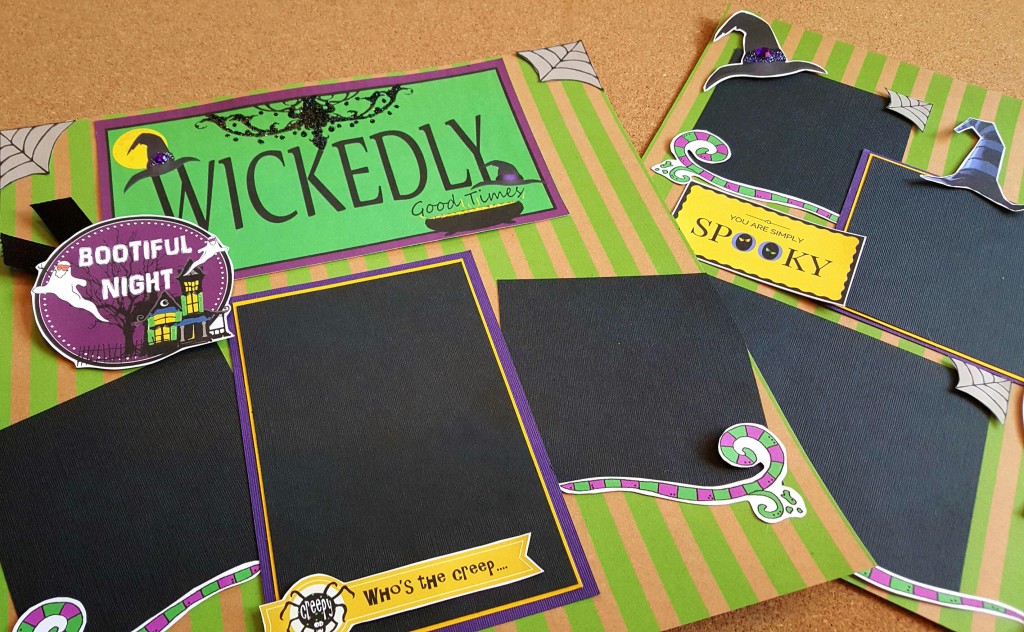 Do you have some Wickedly Good Times that need to be scrapbooked? Well, then I bet these Halloween scrapbook pages will work perfectly for you!
SUPPLIES:
Two background papers (We chose a lime green and kraft stripe that came in a pack from Walmart.)
Two black 12″ x 12″ papers (Cut two 4″ x 6″ pieces, cut five 4″ x 4″ pieces.)
One dark purple 12″ x 12″ paper (Cut one 4 1/2″ x 6 1/2″ piece and one 4 1/2″ x 4 1/2″ piece)
One yellow/gold 12″ x 12″ paper (Cut one4 1/2″ x 6 1/2″ piece and on 4 1/4″ x 4 1/4″ piece)
3″ piece of 1/2″ black grosgrain ribbon
Two purple craft rhinestones
TOOLS: Scissors, paper trimmer, adhesives ( I used my tape runner gun, refills, and dimensional tape)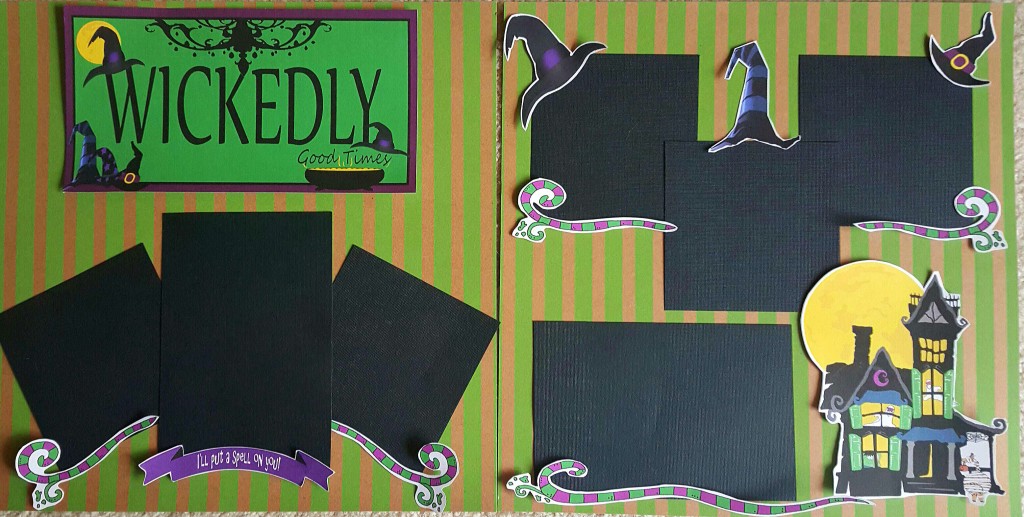 Here is the first loose layout I tried but decided I wanted to continue moving things around a bit.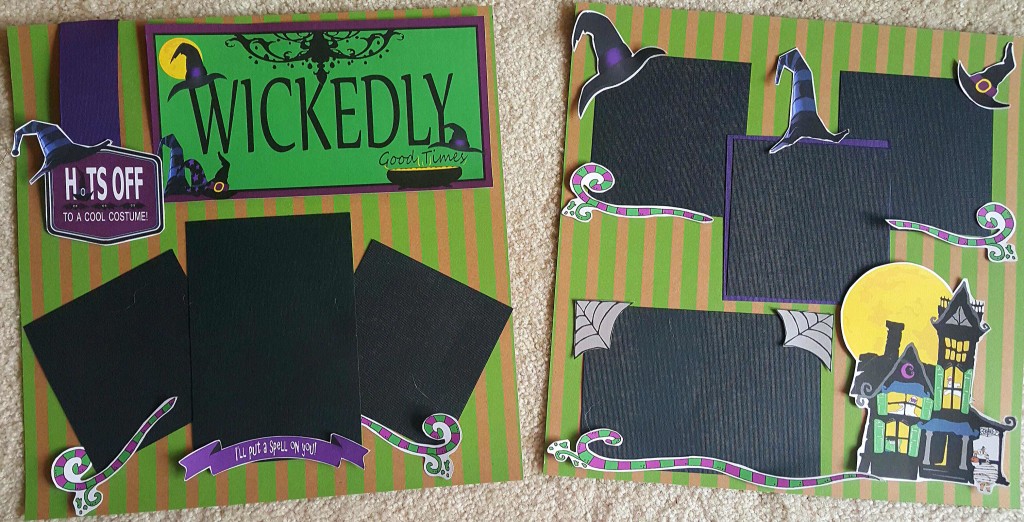 I added a few more details but I think it still needs work…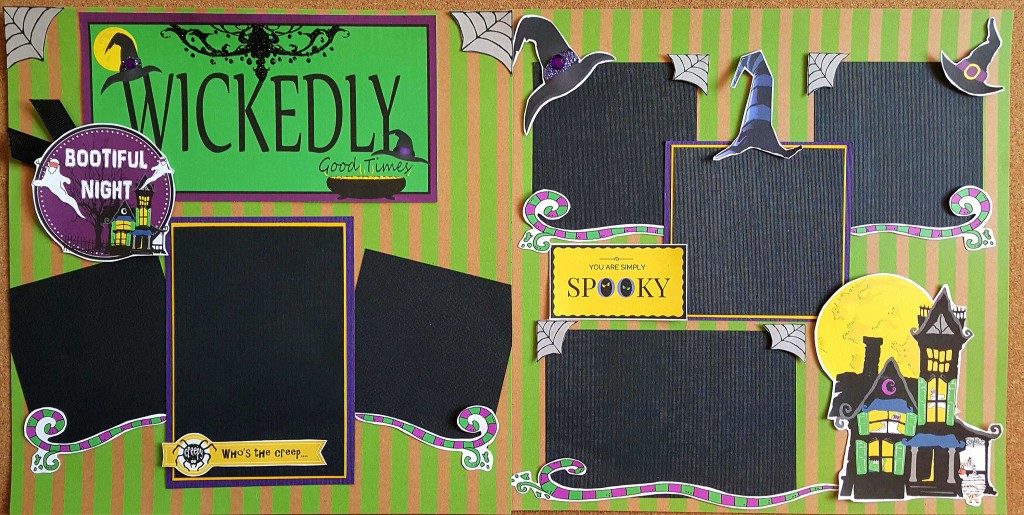 Here we go…
I liked the web corners so I added a few more. I love this Bootiful Night tag so I had to find a spot for it. I wanted to make it stand out a bit more so I added a little piece of ribbon and adhered it to page with dimensional tape. I wanted to pull in just a tad more yellowish gold so I added two more mats – one to each page. I adhered the small web corners and witch hats to the page with dimensional tape.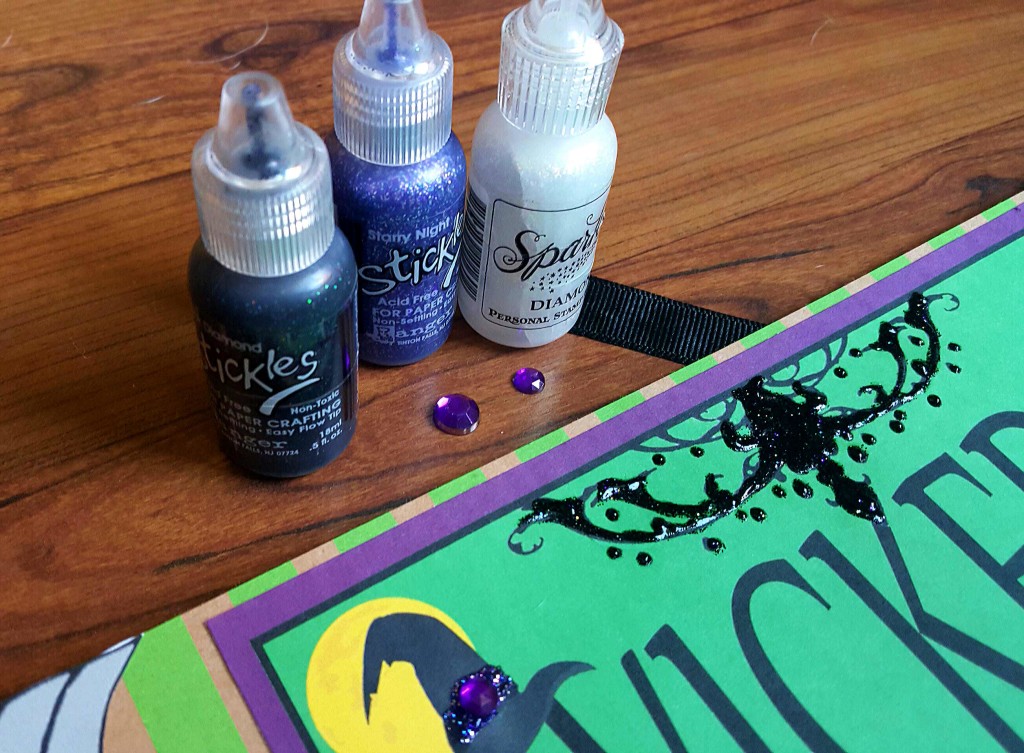 To really jazz it up a bit, I added some black Stickles to the chandelier on the wicked title. I also add some purple Stickles to the hat band on the title piece and the individual hat die cut that I placed on the 2nd page. While the purple Stickles was still wet, I added purple rhinestones to the center of the bands on both hats.
Lastly, I added some yellow glitter to the pot on the title and the moon…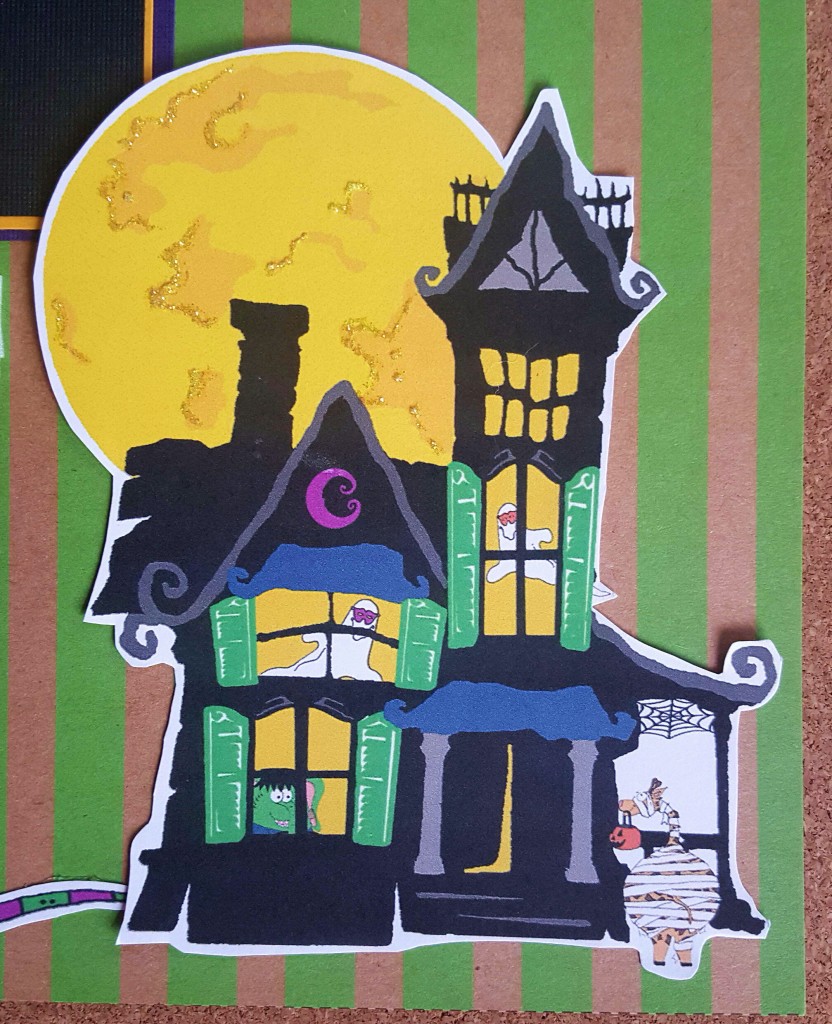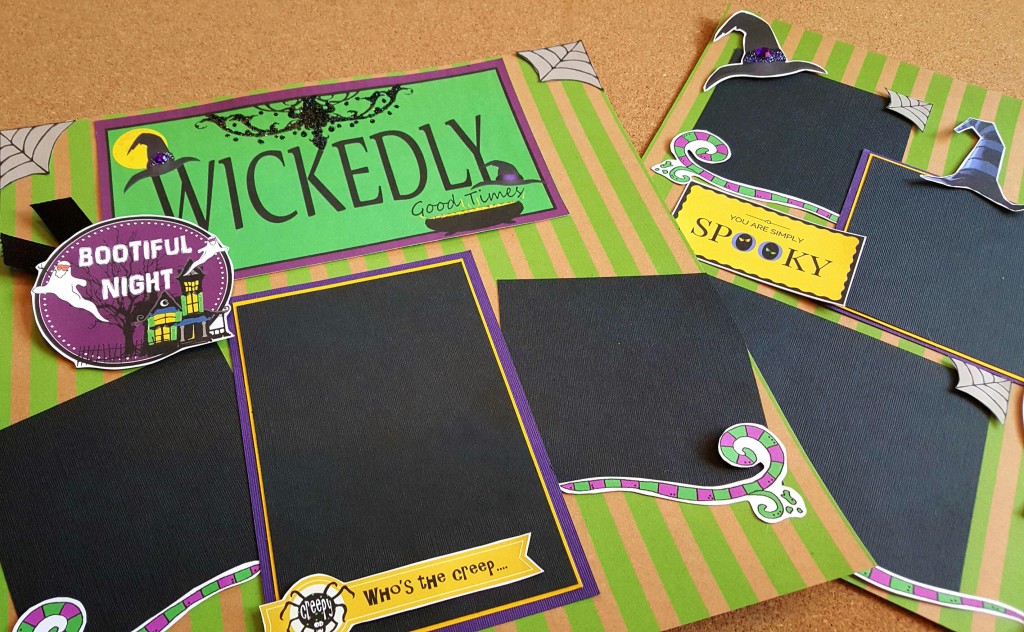 Happy Crafting!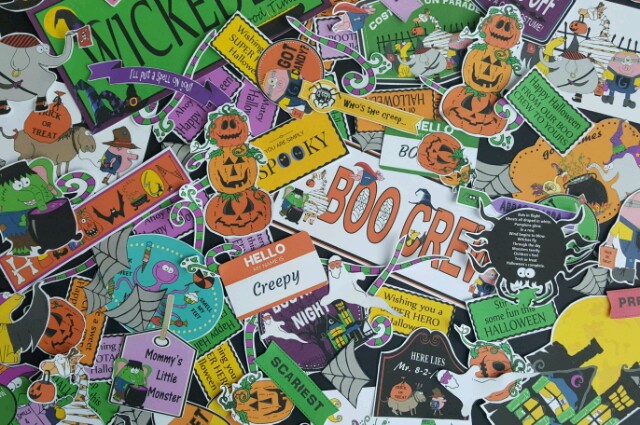 CLICK HERE to bip on over to the Joyful Daisy Boutique to see our great deal on our Halloween Clip Art Collection!