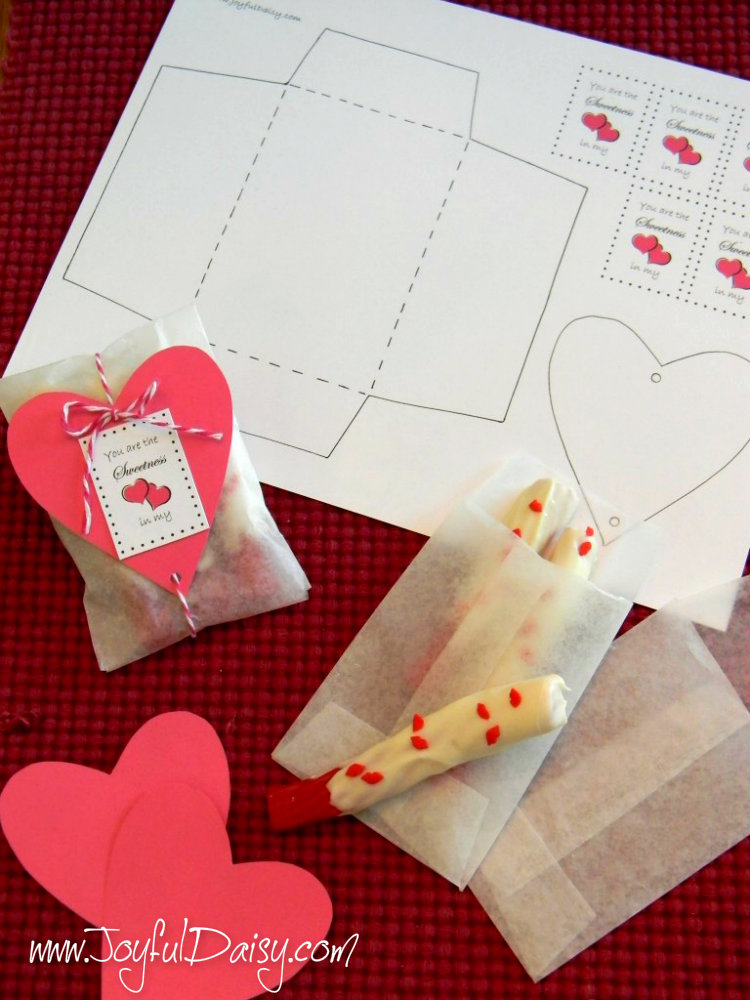 You are the SWEETNESS in my life:)  I just love the sweetness of good red licorice dipped in white chocolate so I thought I would make some cute little packages of it for some of my Valentines this year:)  That is when I envisioned these cute transpaprent handmade envelopes which are really quick and easy to make with my template.  Just print out the downloadable pattern on cardstock to begin…
Trace pattern on wax paper or decorative scrapbook paper if you prefer and cut out.  Parchment paper would work perfectly but I didn't have any on hand.  NOTE:  Wax paper does show wear and tear easily so handle with care or use a heavier scrapbook paper if you want something a little more durable.  TIP: Cut out envelope just inside the traced lined so that you will not see any traced marks.
Fold the long flaps in.  Add adhesive to the edge of one long flap and adhere onto other long flap that is folded in.  Apply adhesive to one of the short flaps and fold in adhering on top of long flaps.  Set aside and make the white chocolate dipped licorice.
 INGREDIENTS…
White chocolate chips
Red licorice – I M GOOD is the best brand ever- soft and very flavorful!
Decorative sprinkles
Just melt chocolate- the easiest way is in Wilton's Melter Pot (AVAILABLE @ AMAZON http://amzn.to/1dG2xml ) I have a couple different melting pots and this one is by far the best and I use it a lot.
Cut licorice in half and dip all but the ends into melted chocolate and add sprinkles quickly before chocolate hardens.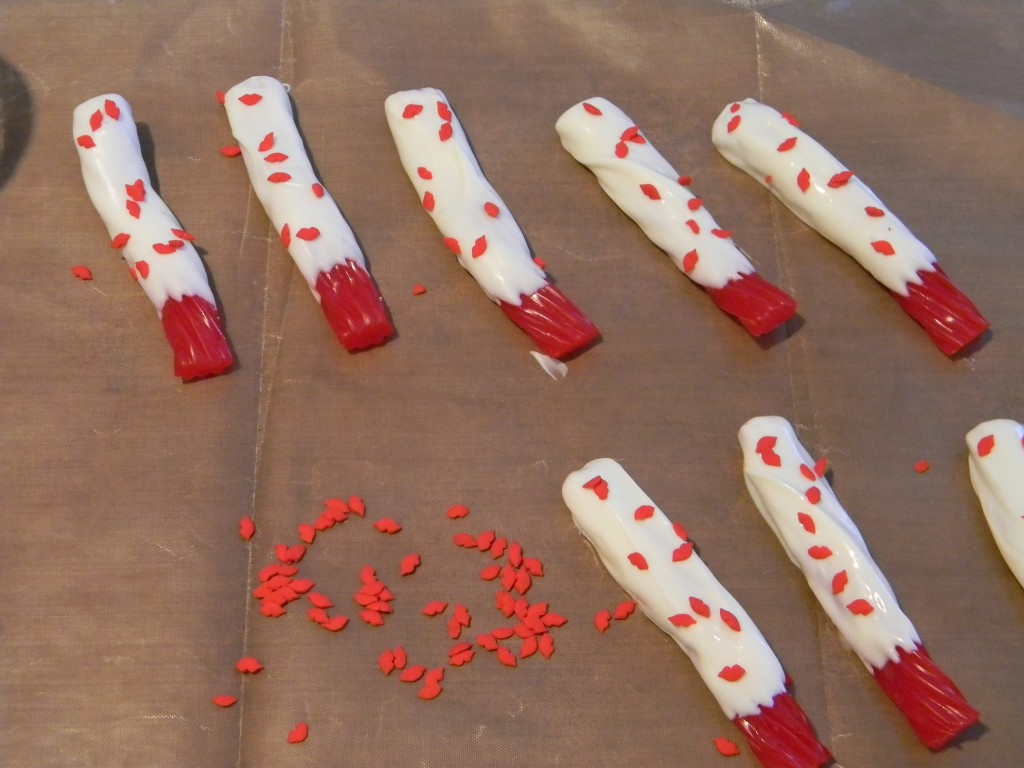 TO FINISH UP…
Cut out "You are the SWEETNESS in my life" pieces and some hearts.  Glue sayings to hearts and punch a hole in the top and bottom of the heart.
Fill handmade envelope with 3-4 pieces of white chocolate dipped licorice.
Using a thin ribbon or baker's twine,  thread it through the bottom front of the heart and wrap around back of envelope and around to the front and through the top hole in the heart.  Bring the other end of the ribbon or twine through the same hole and tie a little bow:)