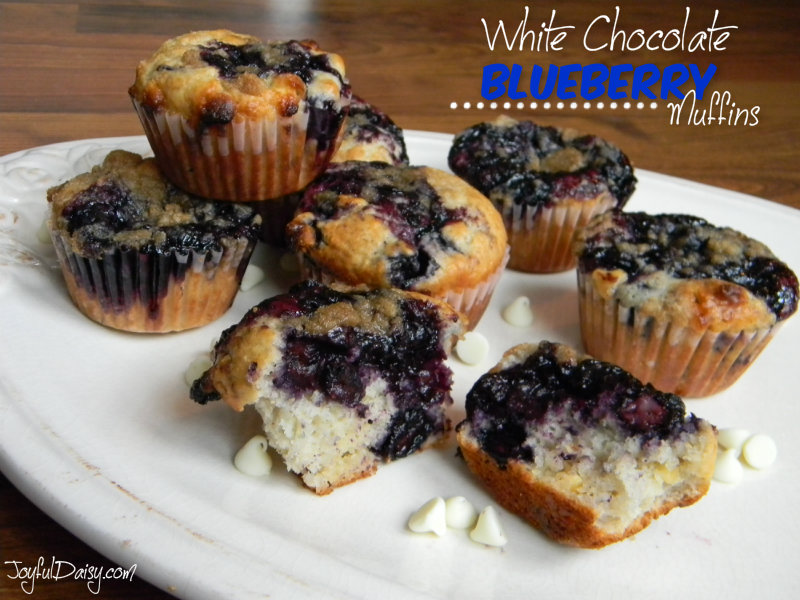 I have finally found my favorite blueberry muffin recipe!  I added some yogurt to a basic recipe to add moistness, then created a blueberry sauce to drizzle inside, a crumble to top it all off, oh and did I mention adding a cup of white chocolate chips!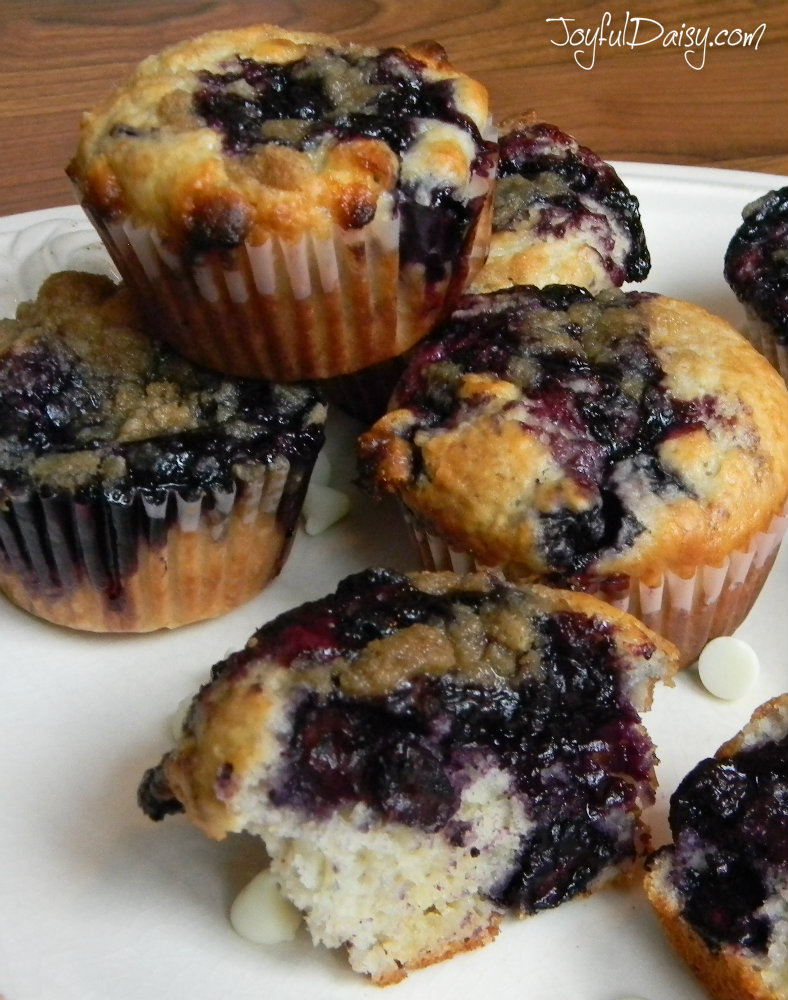 I have had so many muffins in the past and many of them left me feeling unsatisfied so I have been altering recipes in search of a muffin worthy of the calories consumed! 🙂
I think these blueberry muffins fit the bill so I thought I should share the recipe with you!
WHITE CHOCOLATE BLUEBERRY MUFFIN INGREDIENTS…
BLUEBERRY SAUCE…
2 Cups Blueberries (I used frozen blueberries.)
1/2 Cup Water
2 T Sugar
Bring all three ingredients to a boil and simmer for 10-15 minutes stirring occasionally and smashing blueberries with a spoon or fork.  Let cool.
CRUMBLE TOPPING…
3 T Flour
3 T Brown Sugar
2T Butter
Cut butter into small pieces and add to flour and brown sugar. Mix until it is a fine crumble, I usually used my fingers.  Set aside.
MUFFINS…
Preheat oven to 400 degrees and add muffin liners to pan.  This makes 15 muffins for me.
1 3/4 Cups Flour
1/2 Cup Sugar
2 t Baking Powder
1/4 t Salt
2 Cups Blueberries (I used frozen.)
1 Cup White Chocolate Chips (Yummmm!)
1 Beaten Egg
2 t Vanilla
2/3 Cup Milk
1/4 Cup Yogurt
1/4 Cup Melted Butter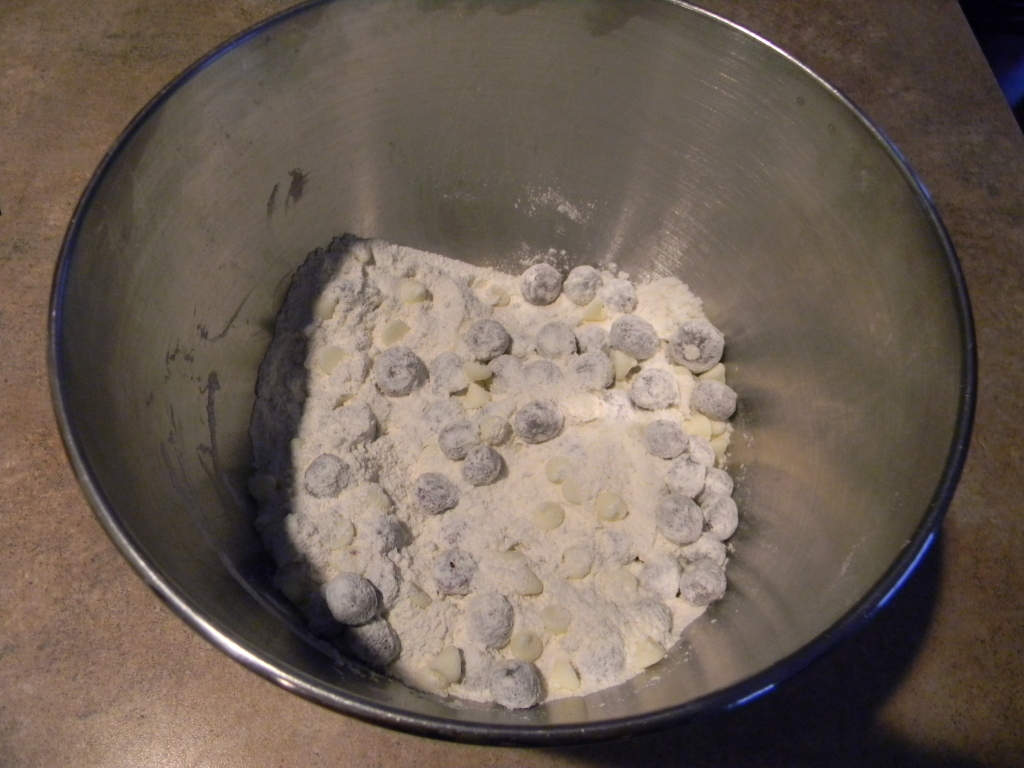 Mix flour, sugar, baking powder, and salt.  Add blueberries and white chocolate.
In a separate bowl mix egg, vanilla, milk, yogurt, and melted butter.
Add wet ingredients to dry ingredients just until combined.  Do not over mix.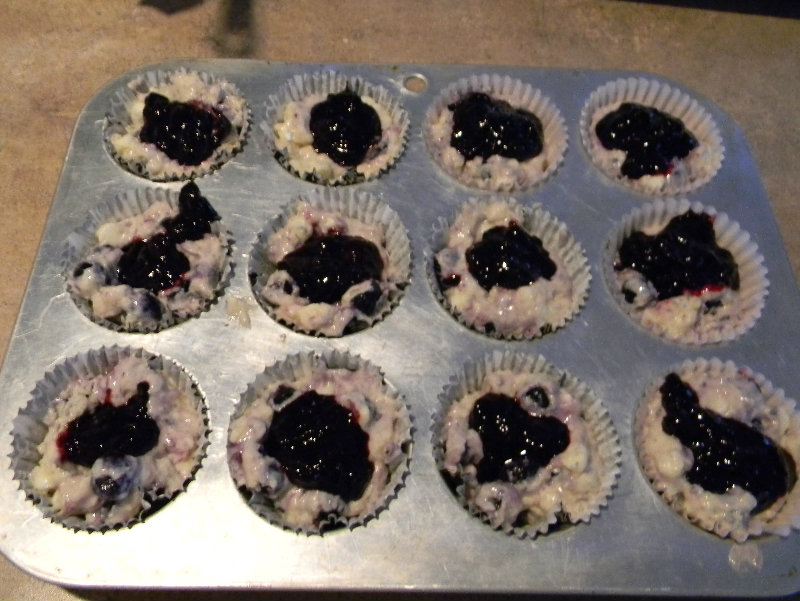 Put a scoop of batter in each muffin cup.
Use two spoons to stick in center of each muffin to create a spot for the blueberry sauce.
Add a scoop of blueberry sauce in the middle of each muffin.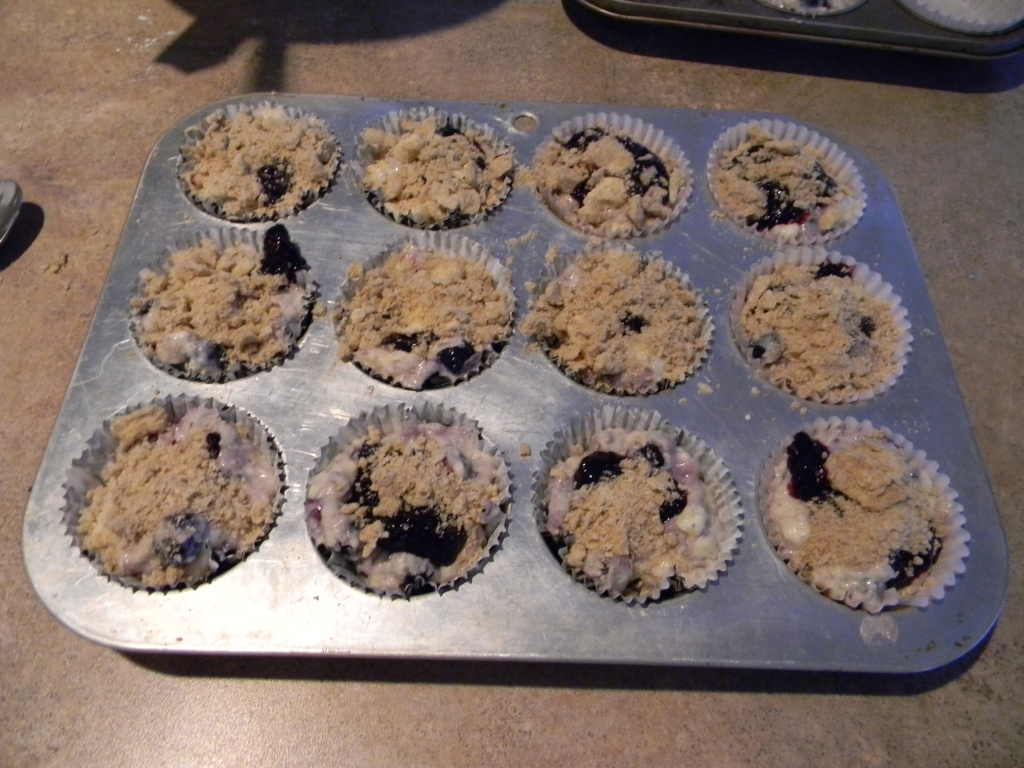 Add a small scoop of crumble to top off each muffin.
Bake muffins in preheated 400 degree oven for 20-25 minutes.
ENJOY!!!
I Linky Party at SAVY SOUTHER STYLE 🙂