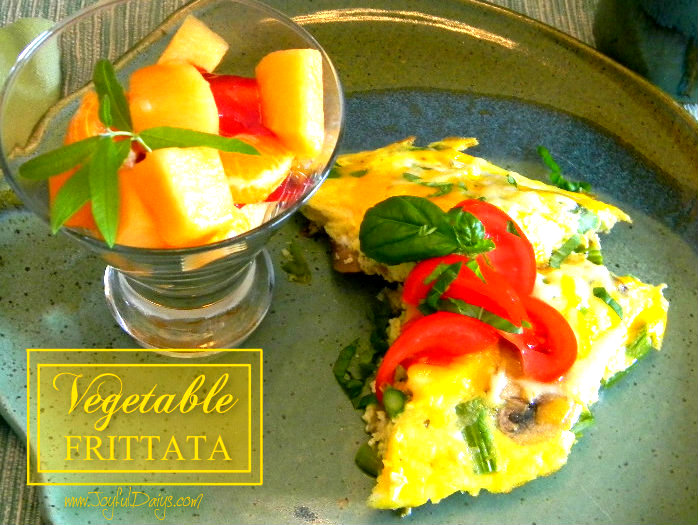 This is a wonderful healthy way to start your day especially when paired with a lovely cappuccino:)
VEGETABLE FRITTATA for two…
1/4 c chopped onions
1/2 T olive oil
3/4 c chopped asparagus
2 large mushrooms, sliced
salt and pepper
1/3 c milk
4 eggs
2 T plus 1/4 c grated cheese (We used a mixture of Swiss, cheddar, and parmesan.)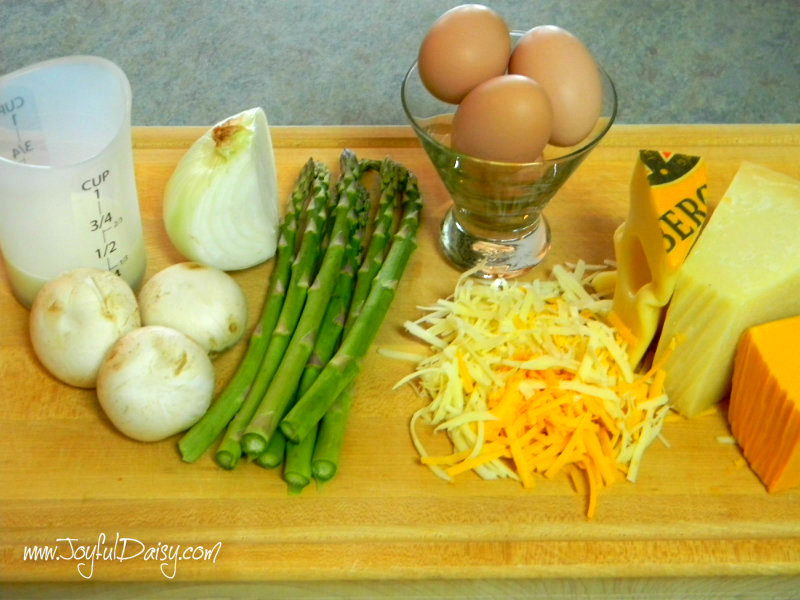 Preheat oven to 425 degrees.
Sauté onions in olive oil over medium heat for one minute in a small oven proof skillet.
Add mushrooms and sauté for 2 more minutes.
Add asparagus and sauté for 2 more minutes.
Sprinkle with salt and pepper.
Wisk your eggs, milk, and 2 T grated cheese and pour over veggies.
Cook over med/low heat on stove top for 2 minutes.
Place pan in preheated oven and bake for 8 minutes.
Remove from oven and sprinkle with remaining cheese, return to oven for 2 more minutes.
CUT IN HALF AND SERVE WITH SLICED TOMATOES AND FRESH CUT BASIL.
LINKY PARTIES FEATURING JOYFUL DAISY'S VEGETABLE FRITTATA…