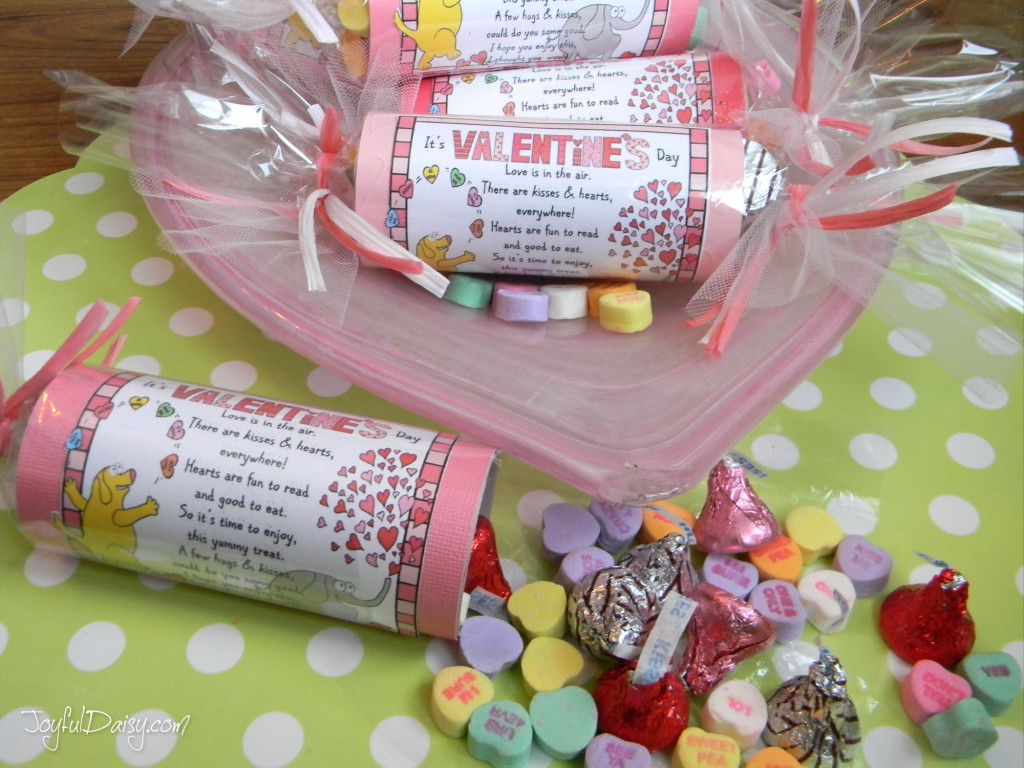 I just love packaging up gifts and treats with ribbons and bows and creating containers to stuff full of all things salty and sweet. I also love recycling and repurposing so I am utterly thrilled share how to create candy tubes out of gussied up toilet paper rolls, stuff them full of Valentine treats, and hand out to some of my favorite Valentines this year. 🙂 It is so simple and you probably have many of the things you need to whip these up…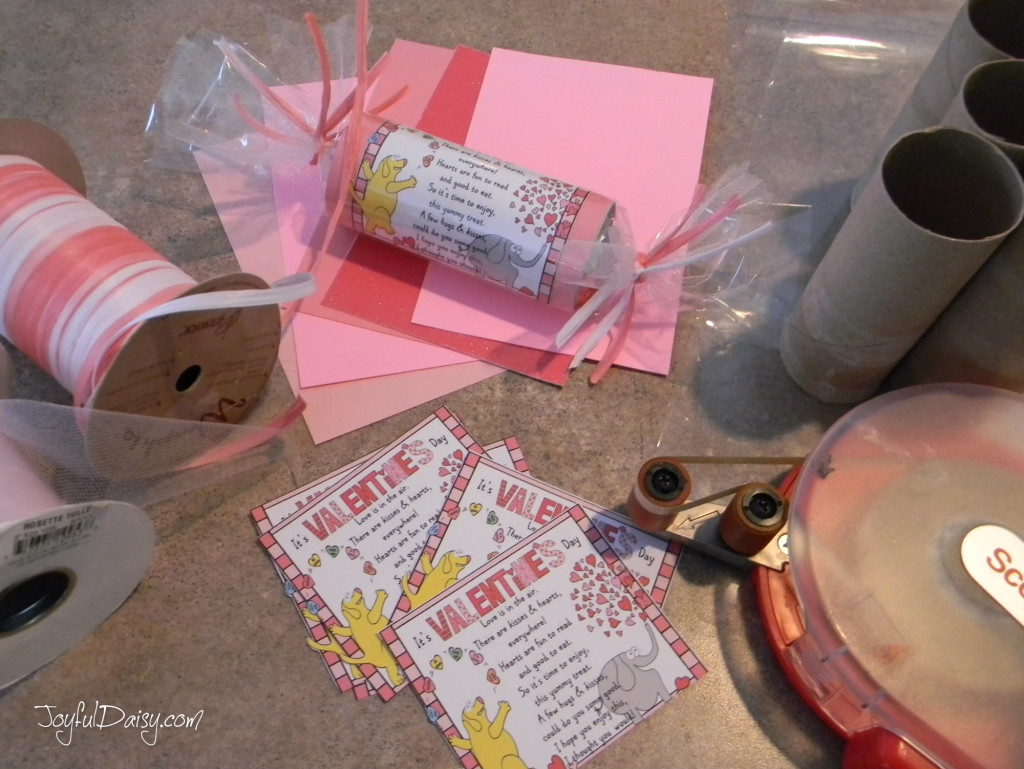 SUPPLY LIST…
Toilet paper rolls
Decorative papers cut to 4″ * 6″
Clear cello wrap pieces cut to 12″ * 8″
Assorted ribbons (I used 3″ tulle and pink and white raffia)
VALENTINES TAGS or purchase our tags by CLICKING HERE
Tape Runner
Scissors
Candy (I used conversation hearts, Hersey Hugs, and Valentine Kisses)
COVER TOILET PAPER ROLLS: Run a good adhesive along both 4″ sides of your decorative paper. Wrap around toilet paper rolls and press down ends to secure. Run adhesive around all edges of your tags and press on tube to secure.
FILLING UP THOSE CUTE TUBES: Place a small amount of good adhesive on the middle top and bottom of the 12″ side of clear cello wrap. Place the back of the decorated tube on the adhesive and roll up, pressing the bottom adhesive to secure. Tie one side of the cello wrap with a piece of ribbon to close up end. Fill with treats and then tie ribbon on the other end to close and secure. Add more cute ribbons if you prefer. 🙂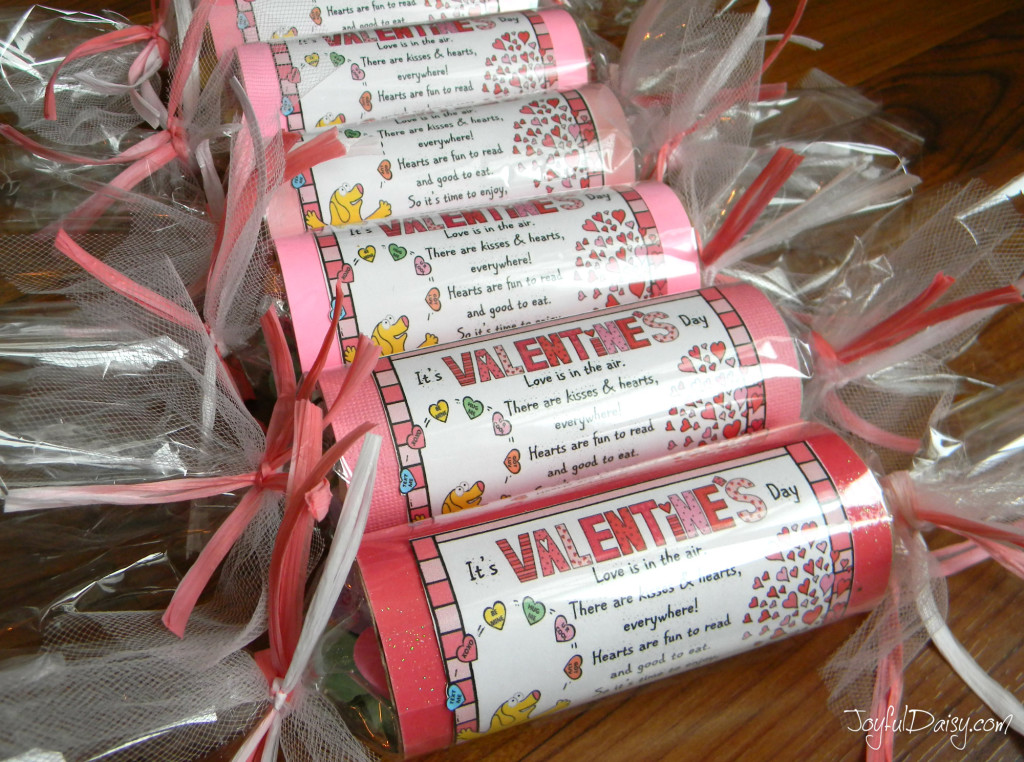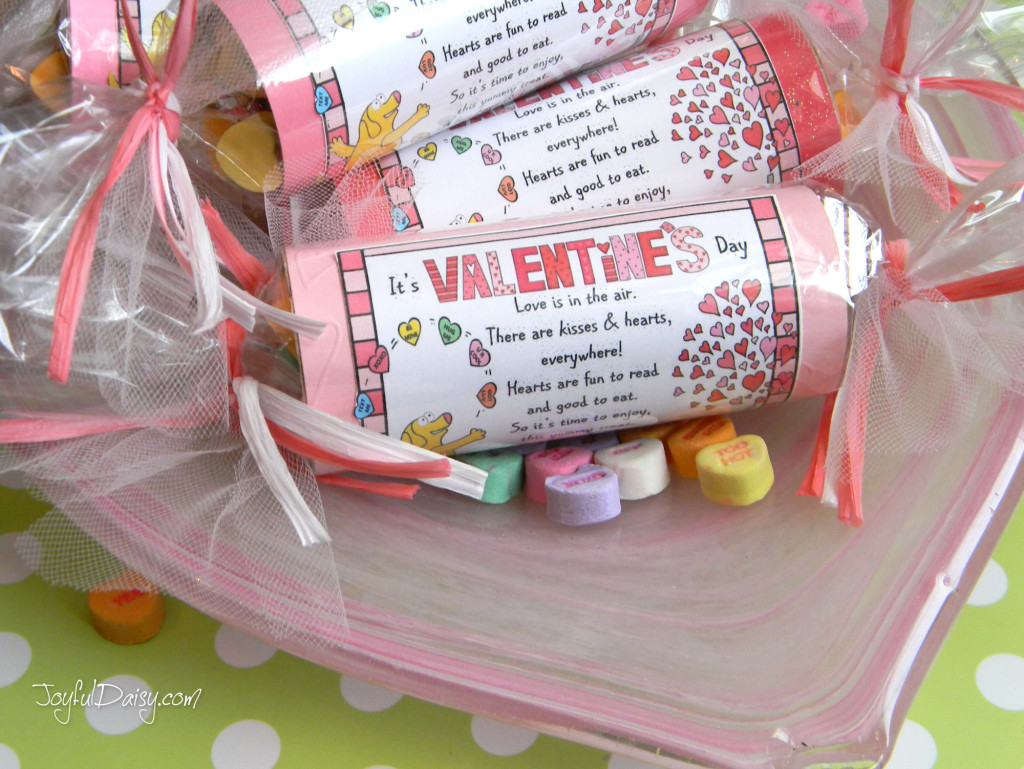 To purchase our Valentine's Day Labels CLICK HERE 🙂
Check out more Valentine Fun…
If you liked this post you should check out our Valentine's Cocoa…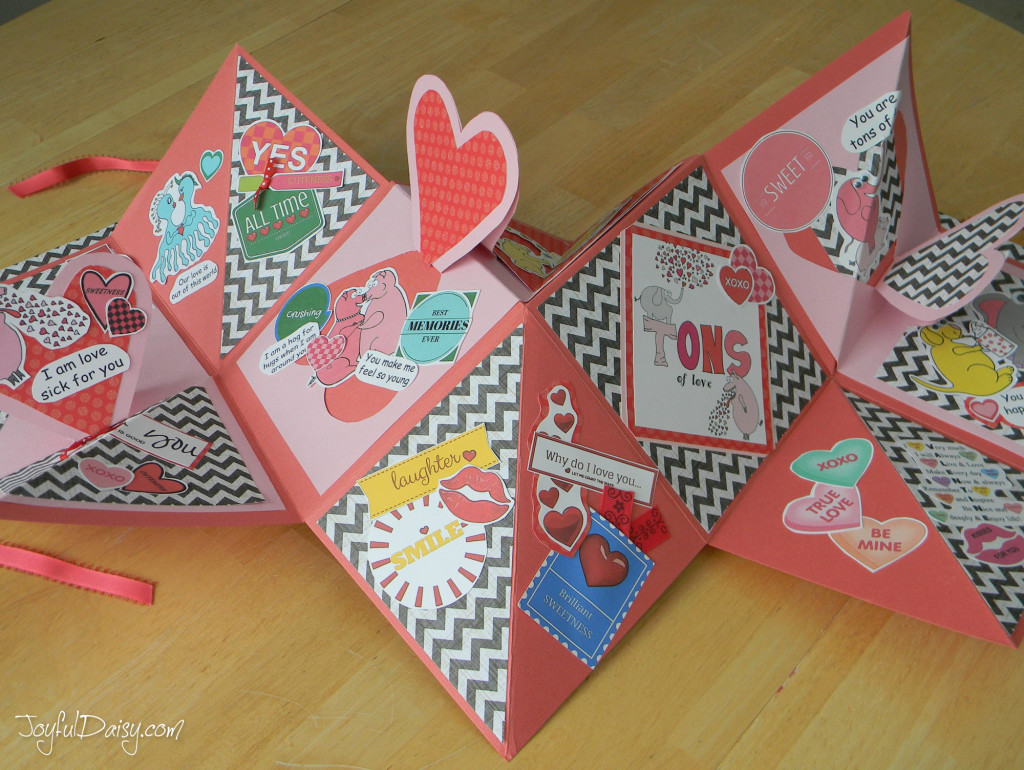 CLICK HERE or photo above to view our POP UP EXPLODING BOOK TUTORIAL!