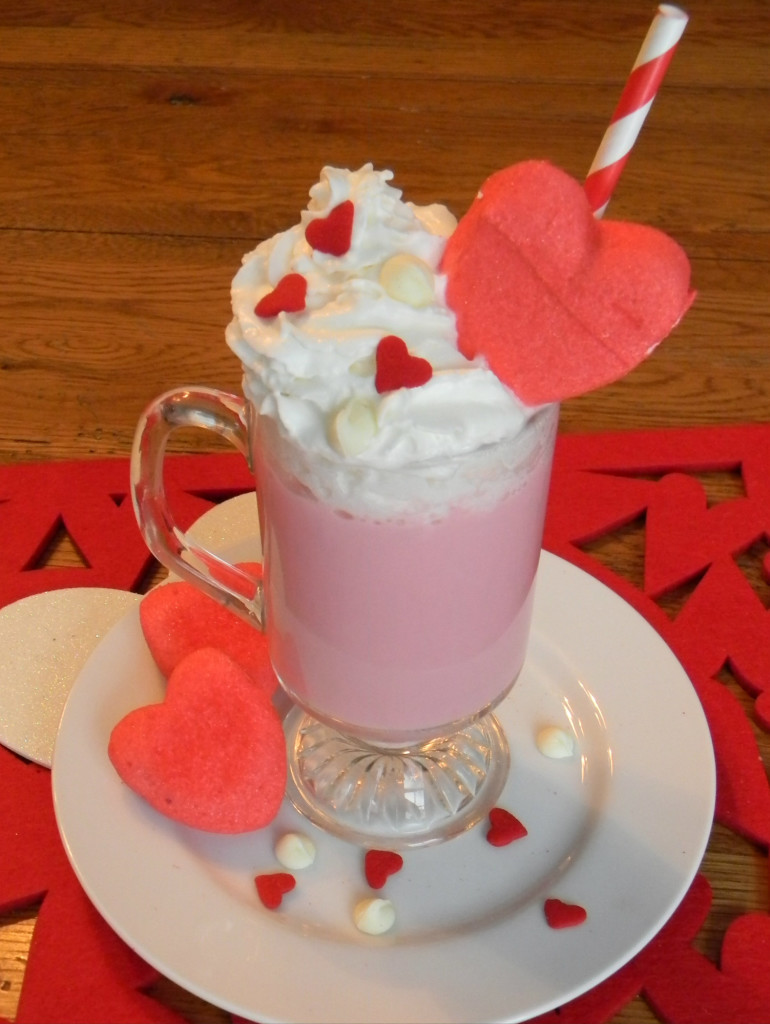 I love pink, strawberries, white chocolate, and packaging gifts in baggies and jars, so I am thrilled to share our Valentine's Cocoa Mix and packaging ideas with you! This is simple to whip up, requiring only a few necessary ingredients with optional topping!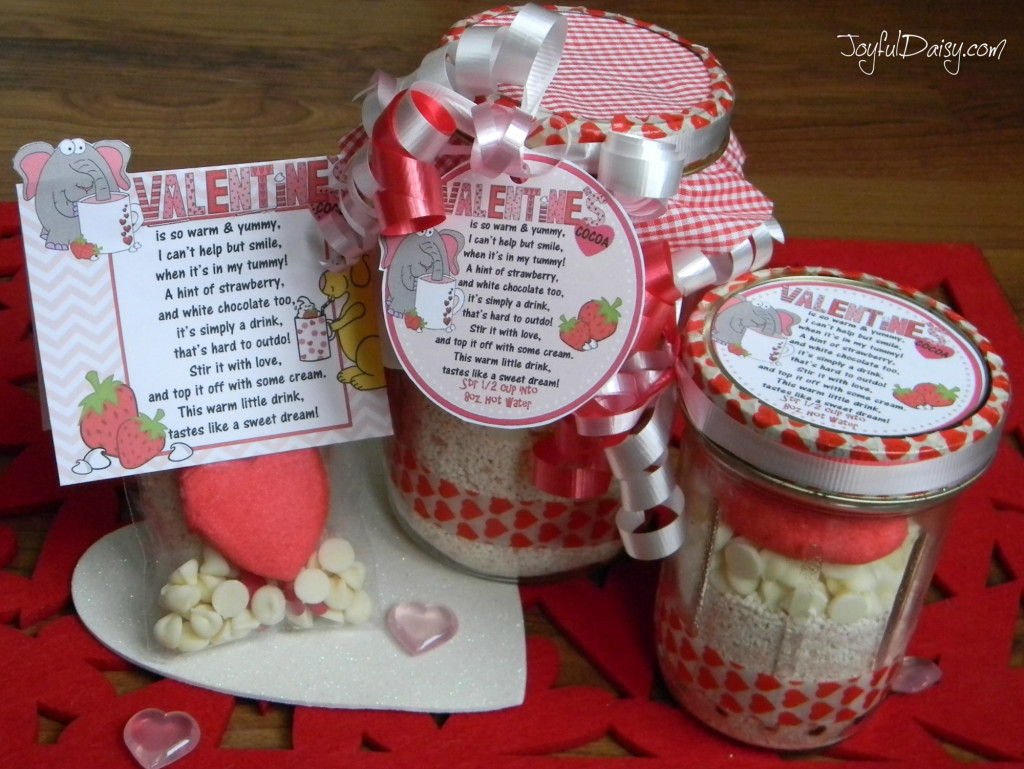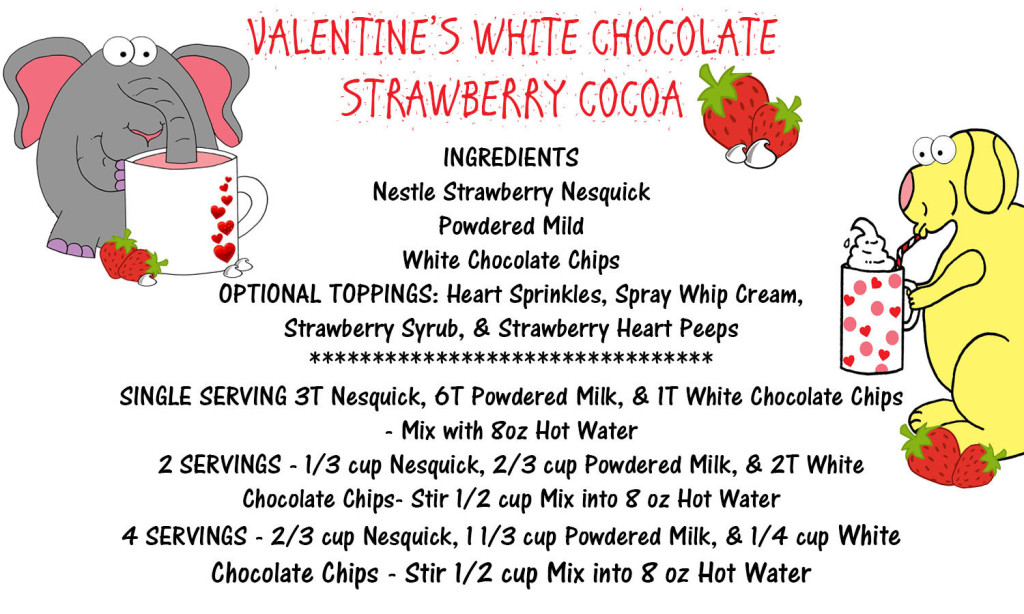 LET'S START WITH OUR VALENTINE COCOA SINGLE SERVING PACKAGES…
Decide how many packages you want to make and then mix up the powdered milk with the strawberry Nesquick (see recipe above.)
Put 1/2 cup in a small baggy. In another baggy place one tablespoon of white chocolate chips, heart sprinkles, and then top with a strawberry heart marshmallow Peep!
Top with labels stating to mix contents with 8 oz. hot water or to make it really simple you can go to our shop or CLICK HERE to purchase our fun labels.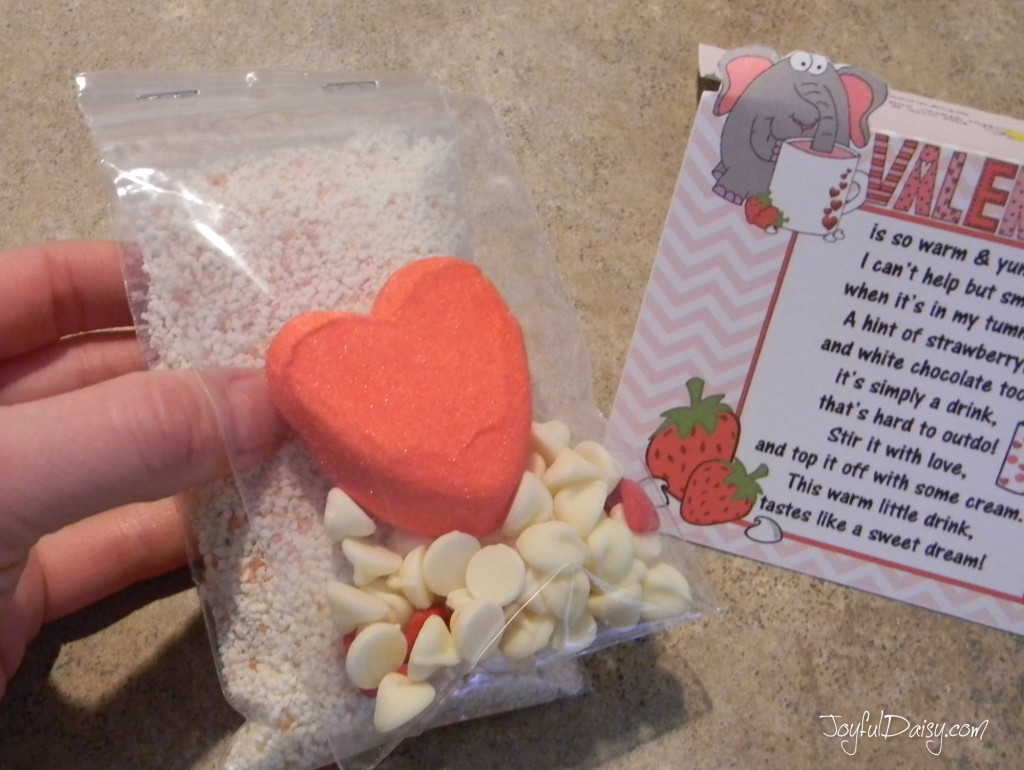 NOW LET'S SEE HOW EASY IT IS TO PACKAGE UP 2 TO 4 SERVINGS OF OUR VALENTINE COCOA IN JARS 🙂
SUPPLIES…
Wide mouth pint jars (2 servings) and/or quart (4 servings)
Valentine cocoa mix (see recipe above)
White Chocolate Chips & Heart Sprinkles
Strawberry Heart Peeps
Heart Washi Tape
Curly Ribbon
OPTIONAL Fabric 7″ circle (to cover lids)
Labels saying to mix 1/2 cup mix with 8oz hot water or you can purchase our digital labels by CLICKING HERE.
Fill jar with 2 to four servings of strawberry mix. Top with white chocolate chips & heart sprinkles. Finish with 2-4 strawberry heart marshmallow Peeps!
Decorate lid with label or fabric.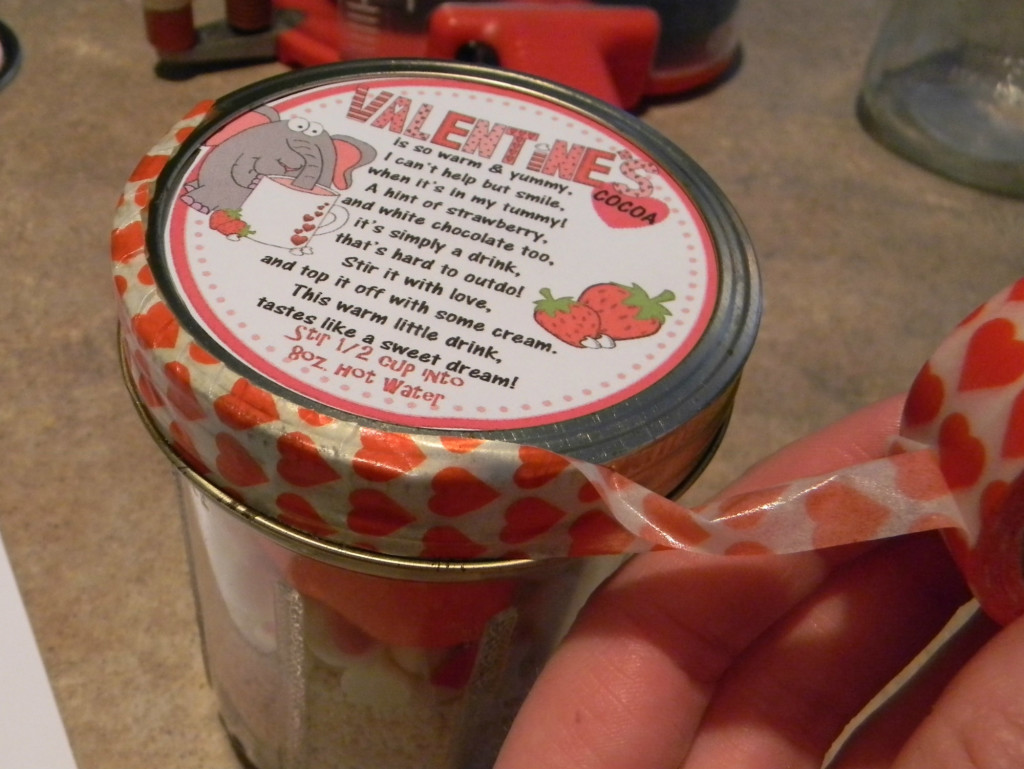 Wrap Washi tape around lid and then smooth it over the top.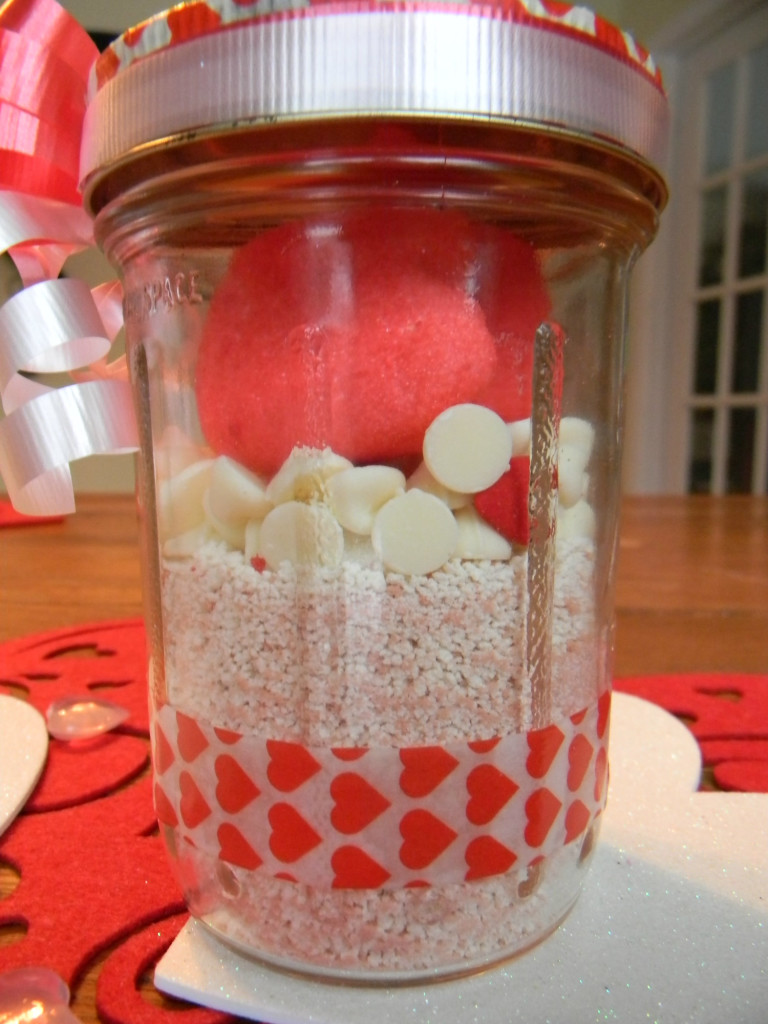 OPTIONAL- Wrap Washi tape around the bottom of the jar.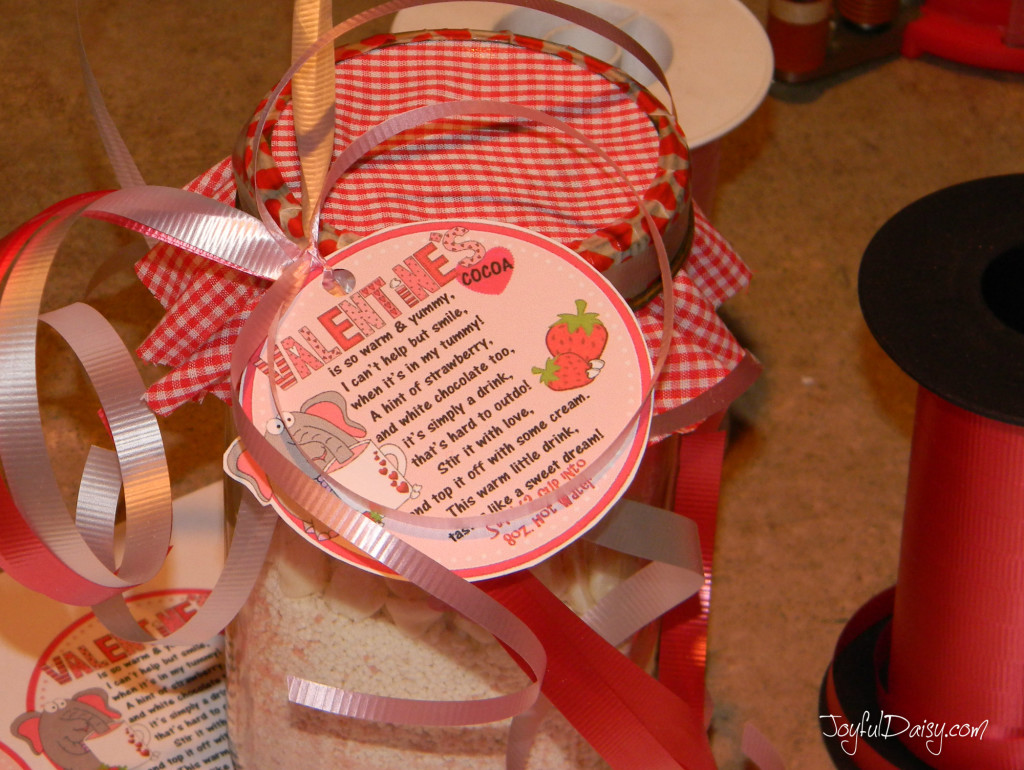 Wrap curly ribbon around lid and then tie on more curly ribbon and tag. Curl ribbon.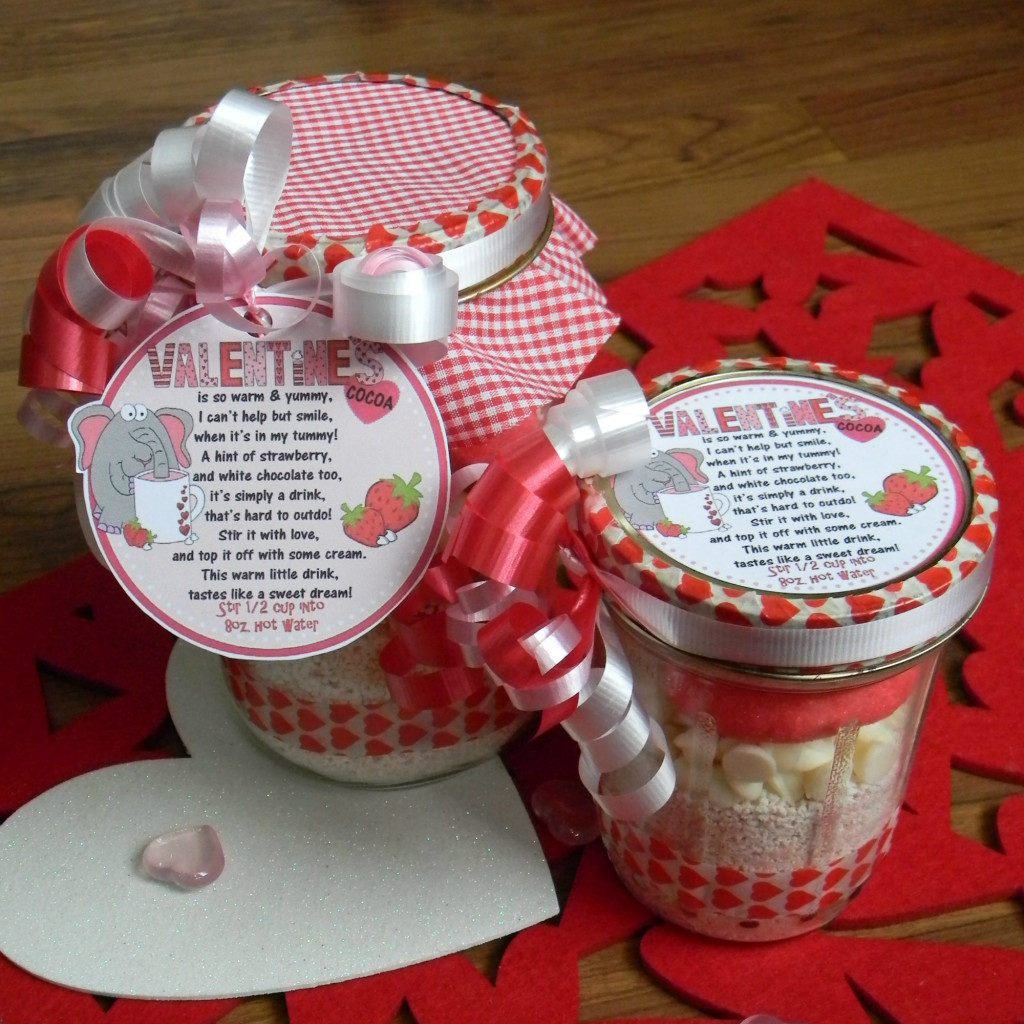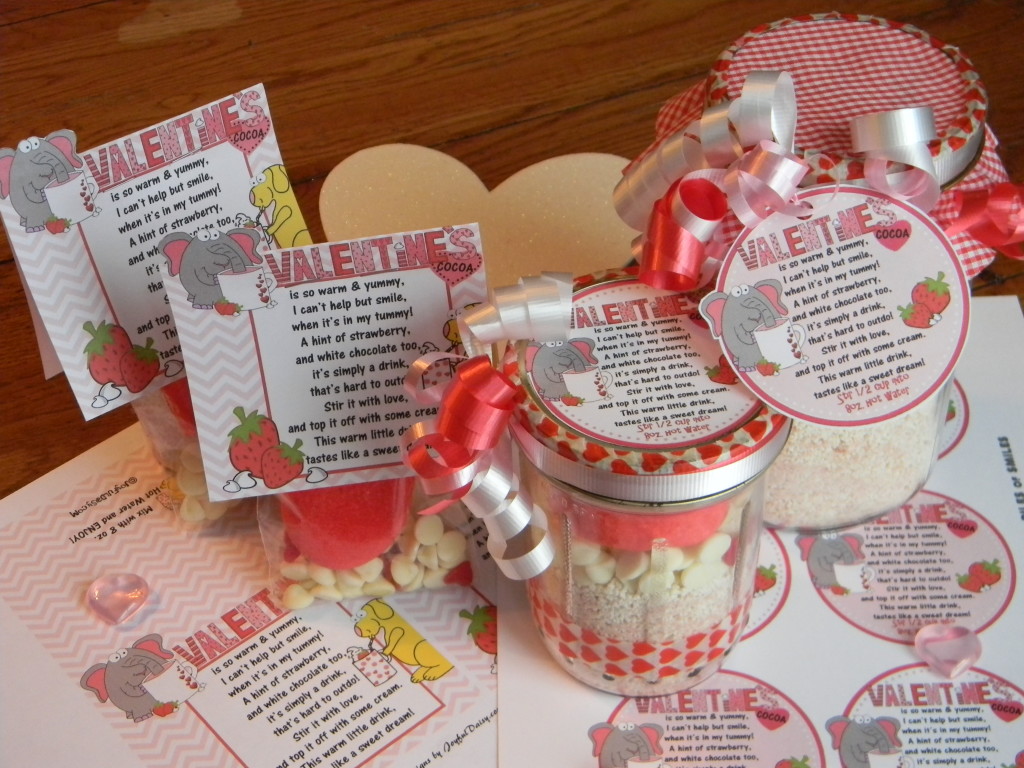 If you enjoyed this post check out our Valentine Treat Tubes, just CLICK HERE!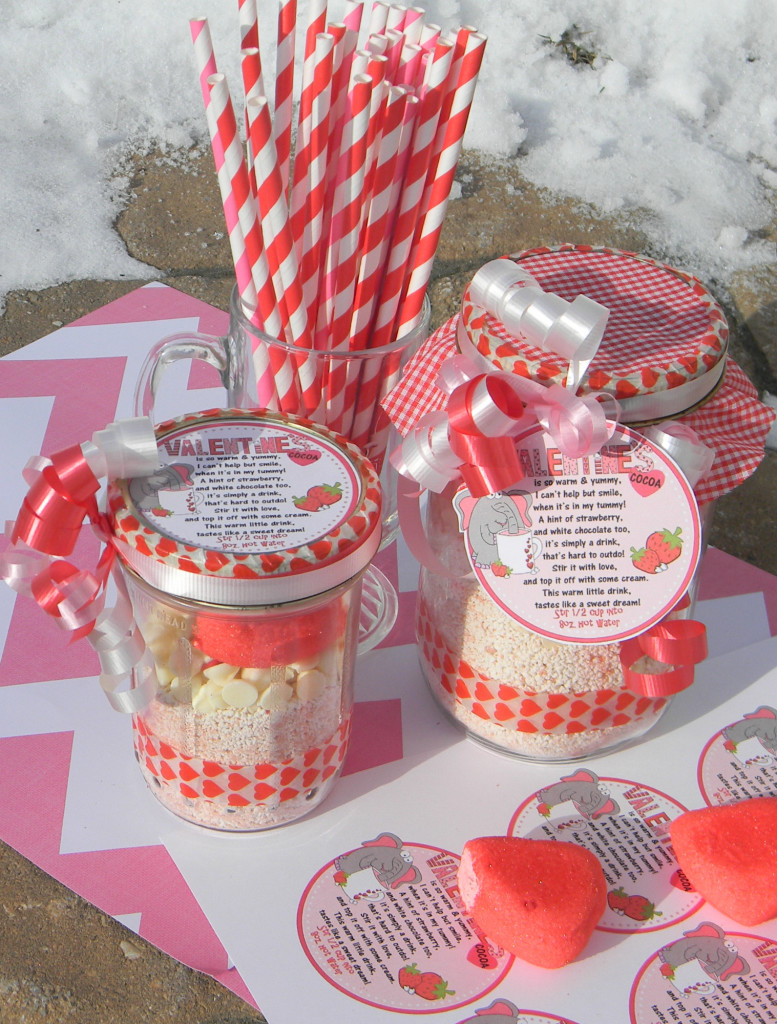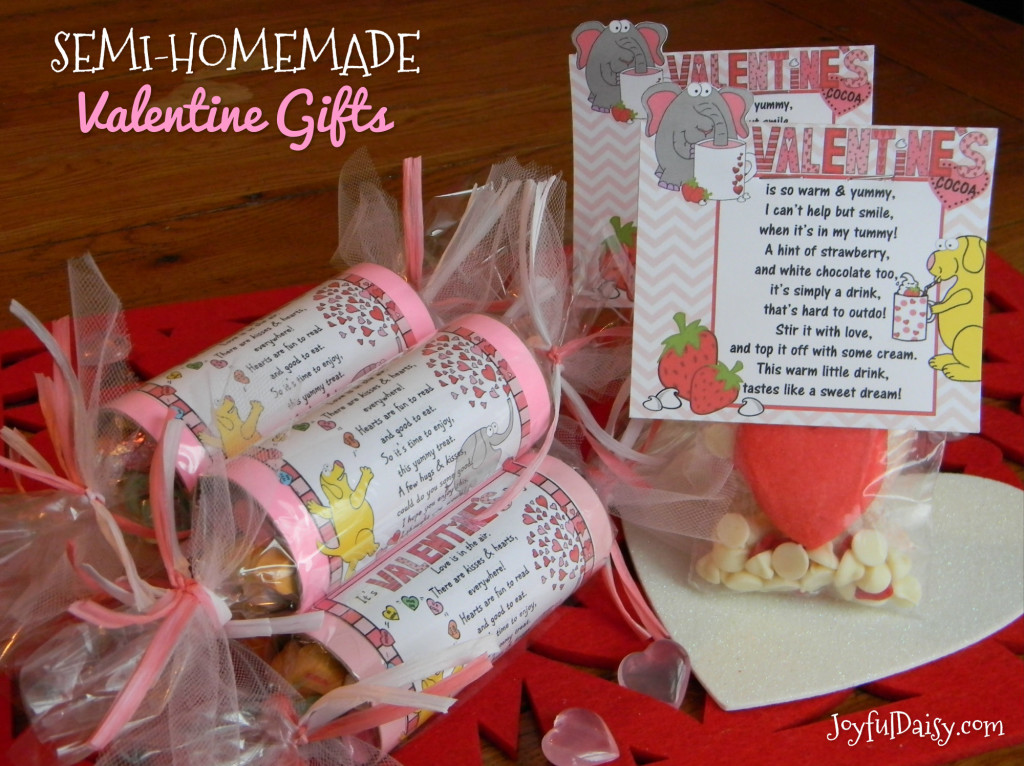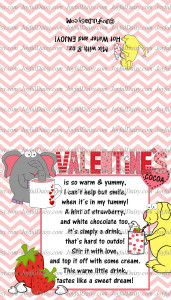 CLICK HERE to bip on over to the Joyful Daisy Boutique and purchase our adorable cocoa labels 🙂