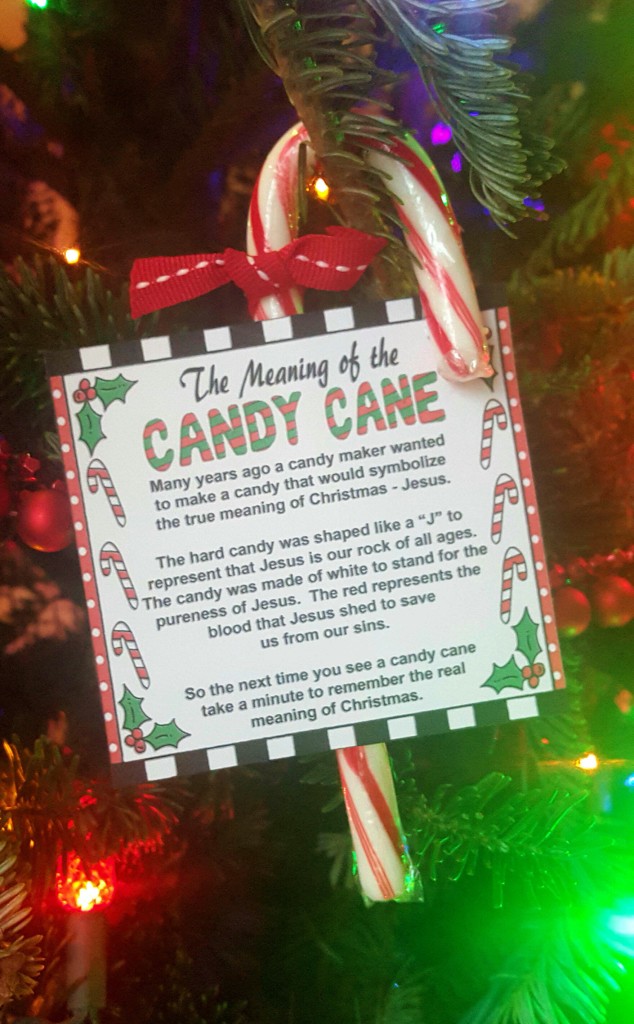 Need some help remembering the reason for the season? Or do you want to help others remember? Well, this is a sweet and simple gift, appropriate for kids and adults that do just that. Now if this looks familiar, it is a new take on The Legend of the Candy Cane tags that we shared with you last year…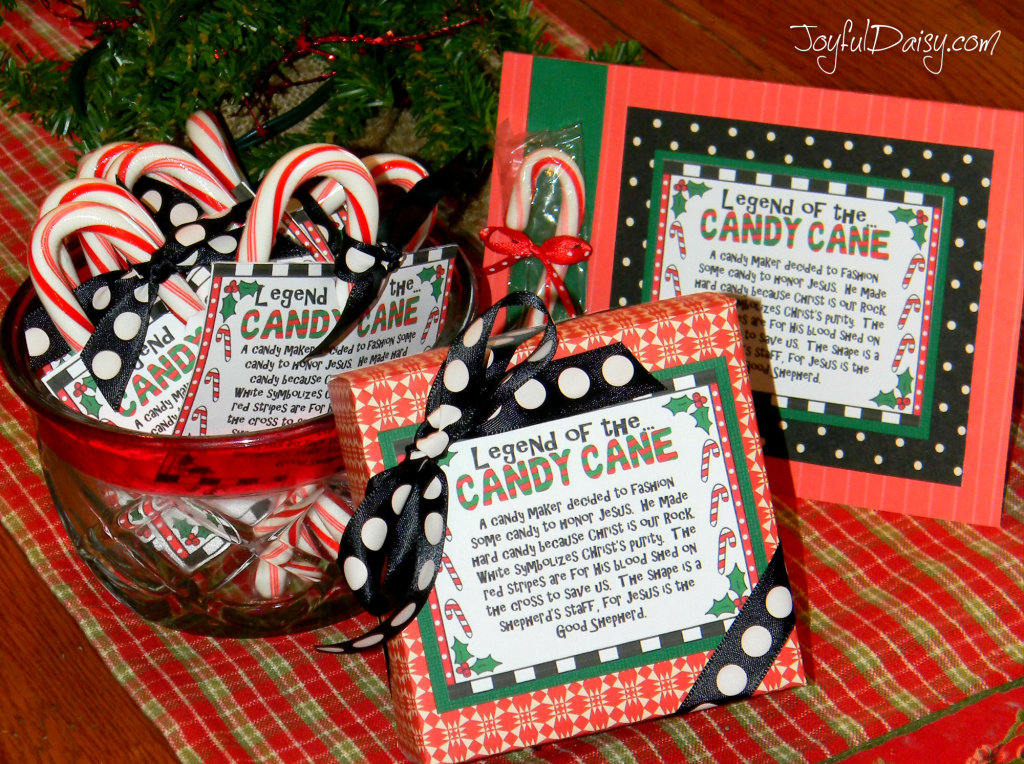 I had so much fun creating products with The Legend of the Candy Cane tags and in honor of it being one of our best sellers, I wanted to offer my readers a special of 25% off this product until Christmas. I also want to thank Lisa that found Joyful Daisy at our Etsy Shop and requested the new wording that we feature on The Meaning of the Candy Cane tags shown below. This is just one more way to share the reason of the season with those you love! So if you want to join in on the savings just CLICK HERE.
A story says that a choirmaster, in 1670, was worried about the children sitting quietly all through the long Christmas nativity service. So he gave them something to eat to keep them quiet. As he wanted to remind them of Christmas, he made candy sticks into a 'J' shape like a shepherds crook, to remind them of the shepherds that visited the baby Jesus at the first Christmas.
Sometime around 1900 the red stripes were added and they were flavored with peppermint or wintergreen.
Sometimes other Christian meanings are giving to the parts of the canes. The 'J' can also mean Jesus. The white of the cane can represent the purity of Jesus Christ and the red stripes are for the blood he shed when he died on the cross. The peppermint flavor can represent the hyssop plant that was used for purifying in the Bible.
Around 1920, Bob McCormack, from Georgia, started making canes for his family and friends. They became more and more popular and he started his own business called Bob's Candies. Bob McCormack's brother-in-law, Gregory Harding Keller, who was a Catholic priest, invented the Keller Machine that made turning straight candy sticks into curved candy canes automatic! In 2005, Bob's Candies was bought by Farley and Sathers and they still make candy canes today!
Adding the legend to these iconic Christmas treats is such a sweeeeeet way to share the reason for the season, don't ya think? 🙂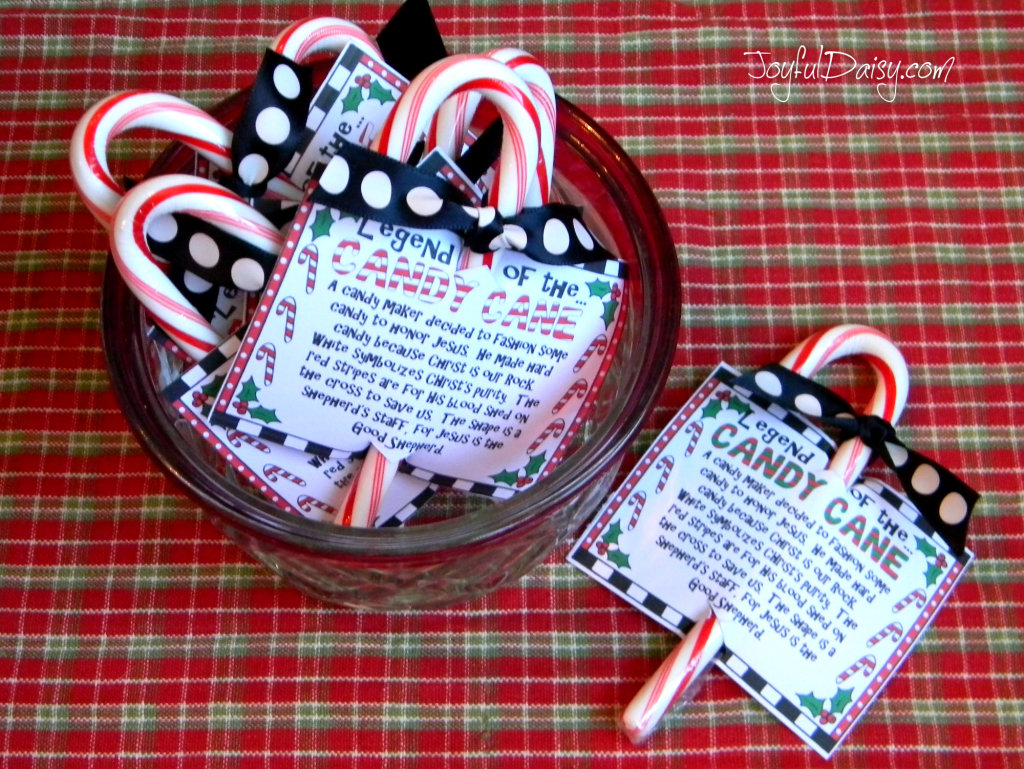 So give yourself the gift of remembering the immeasurable love that means Christmas. Thank you again to all my loyal readers! I have truly enjoyed sharing my projects and products with you and look forward to lots of new crafts and home decor projects in the new year!
Make it the Merriest Christmas ever!