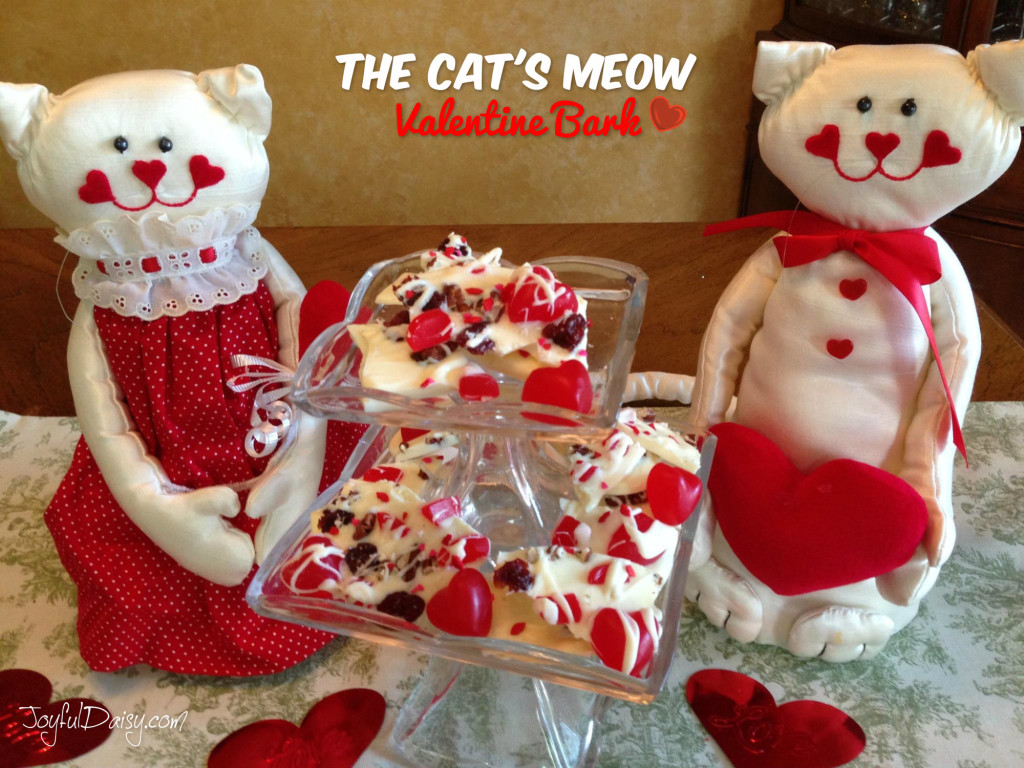 This post comes to you from Nana Lin's kitchen – thanks for sharing mom 🙂 She comes up with the most amazing sweet treats for her Valentines and thankfully I am one of them!!! Like her Ultimate Caramel Chocolate Pretzels! I drool at the thought of them! Well this year she added some more yummy treats to her roster like this Cat's Meow Valentine Bark! Since I started blogging she has so much fun staging her photos and she'll text me and say, "Hey, just made this! Is it blogable or Joyful Daisy approved?!" So when she sent this sweet treat photographed by her Valentine cats that she made ummmm maybe 30-40 years ago with tag phrase " The Cat's Meow" I couldn't wait to share it with you our wonderful Joyful Daisy readers! I only wish I could zap you some treats through my computer! Well, maybe another 10-20 years and that will be possible. Until then let me just share how easy it is to whip up some of this yumminess in your own home…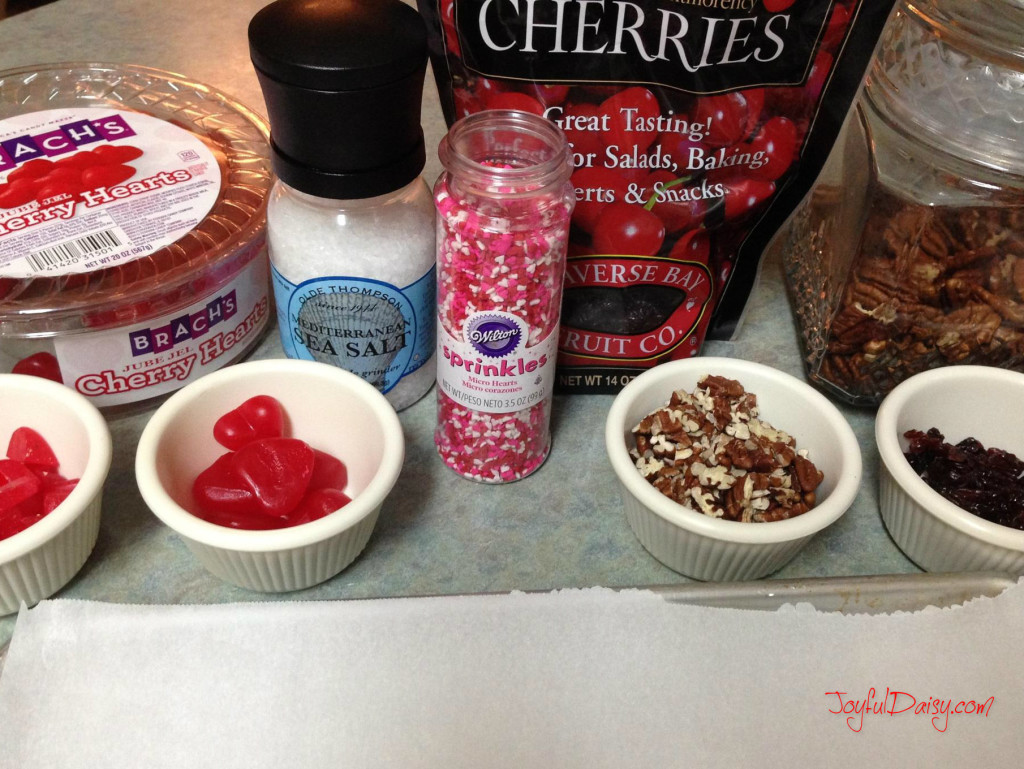 OK here's the ingredients, but ummmm one thing missing in the photo mom, the white chocolate!!! HEHE! OK, I guess that's a no brainer!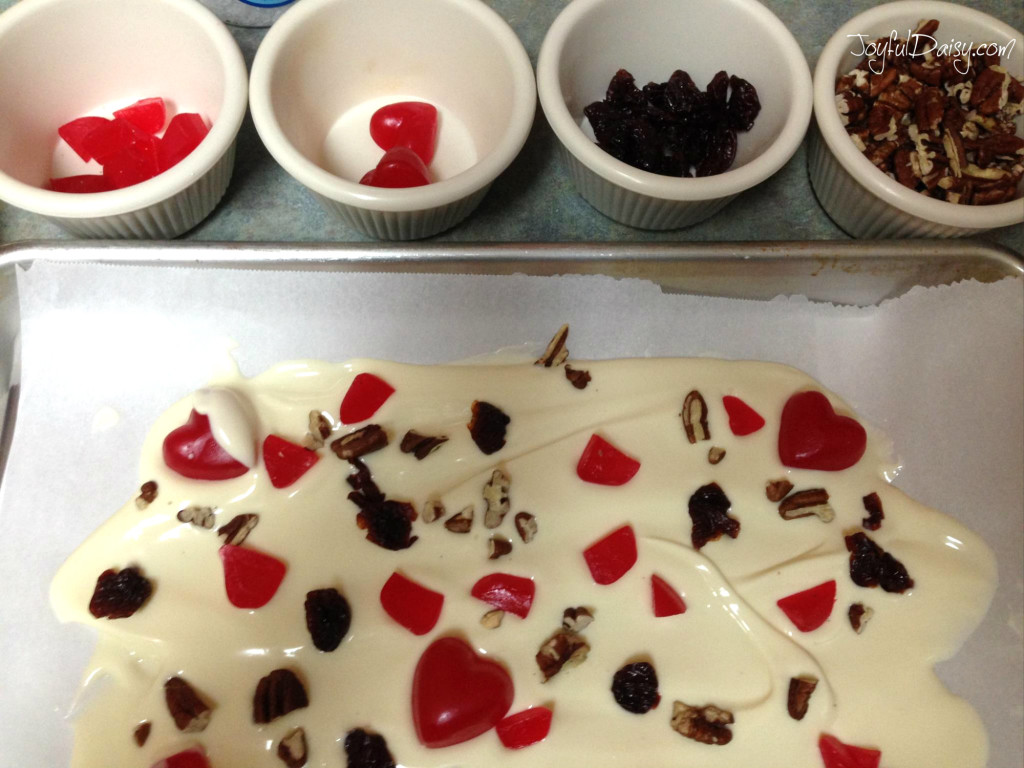 If you love bark, CLICK HERE to check out our Potato Chip Bark! I love salty and sweet 🙂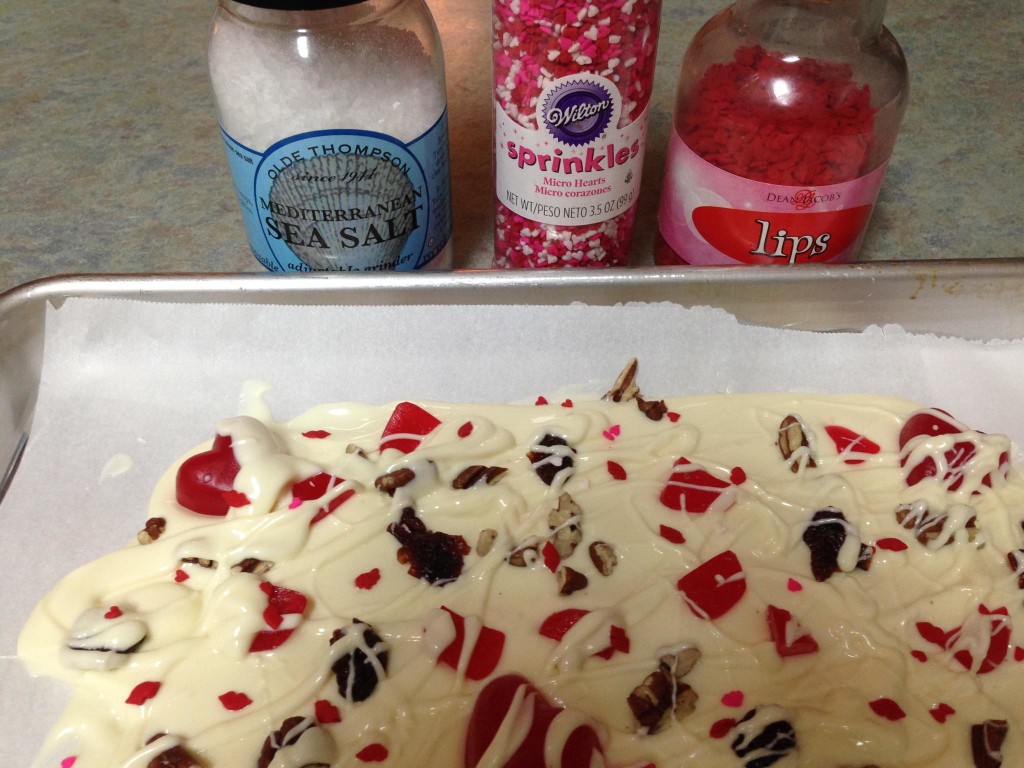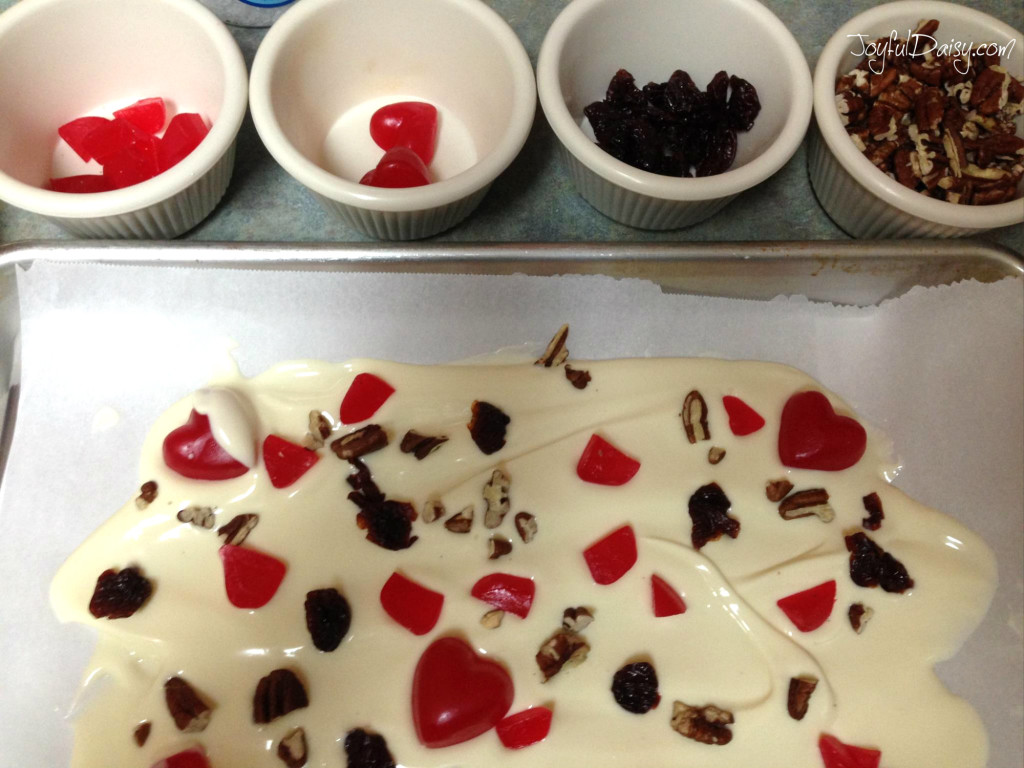 The Cat's Meow Valentine Bark
2015-01-27 09:35:03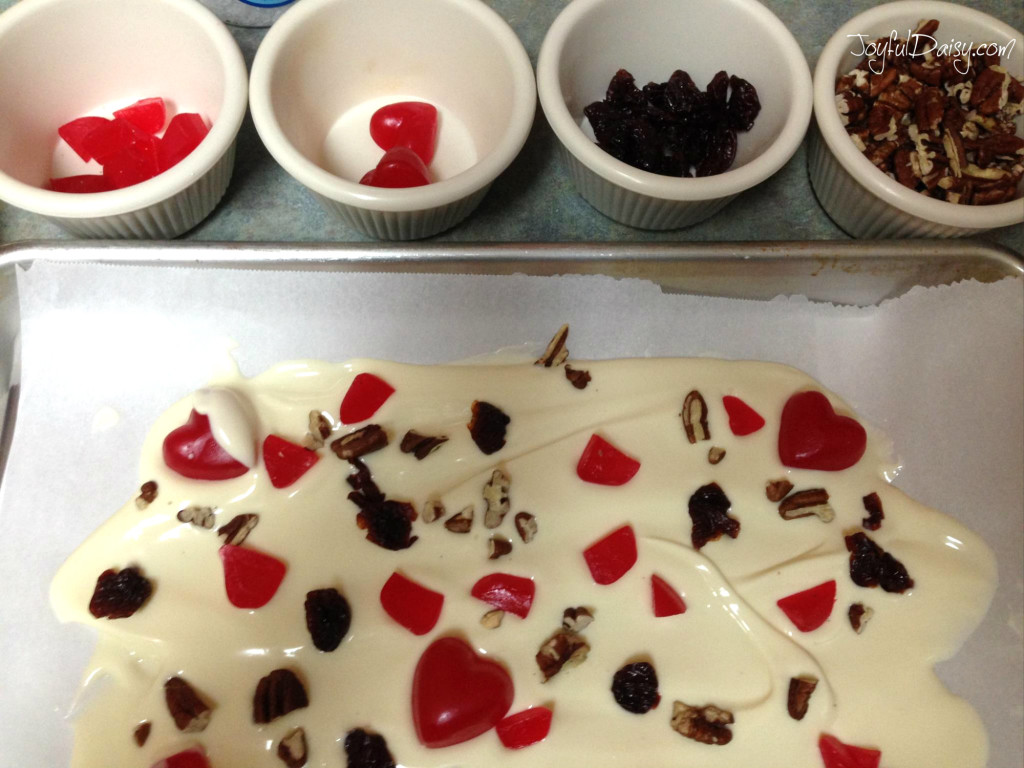 A scrumptious (love that word!) treat for your Valentines!
Nutrition Facts
Amount Per Serving
* Percent Daily Values are based on a 2,000 calorie diet. Your Daily Values may be higher or lower depending on your calorie needs.
Ingredients
White Chocolate
Pecans Chopped
Cherry Hearts (1/2 Chopped and 1/2 whole)
Dried Cherries
Sea Salt
Valentine Sprinkles
Instructions
Melt white chocolate in the microwave using the melt setting. If you don't have a melt setting, use 1/2 power or defrost setting. Melt for 30 seconds then stir. Continue melting 15 seconds and then stirring until white chocolate is all melted. Spread melted chocolate on parchment or wax paper (reserving a little to top it all off) and then add lots and lots of chopped up goodies. Then drizzle remaining melted chocolate over bark and sprinkle with sea salt and valentine sprinkles! Let it cool and then you can break apart and package it up!
JOYFUL DAISY http://joyfuldaisy.com/