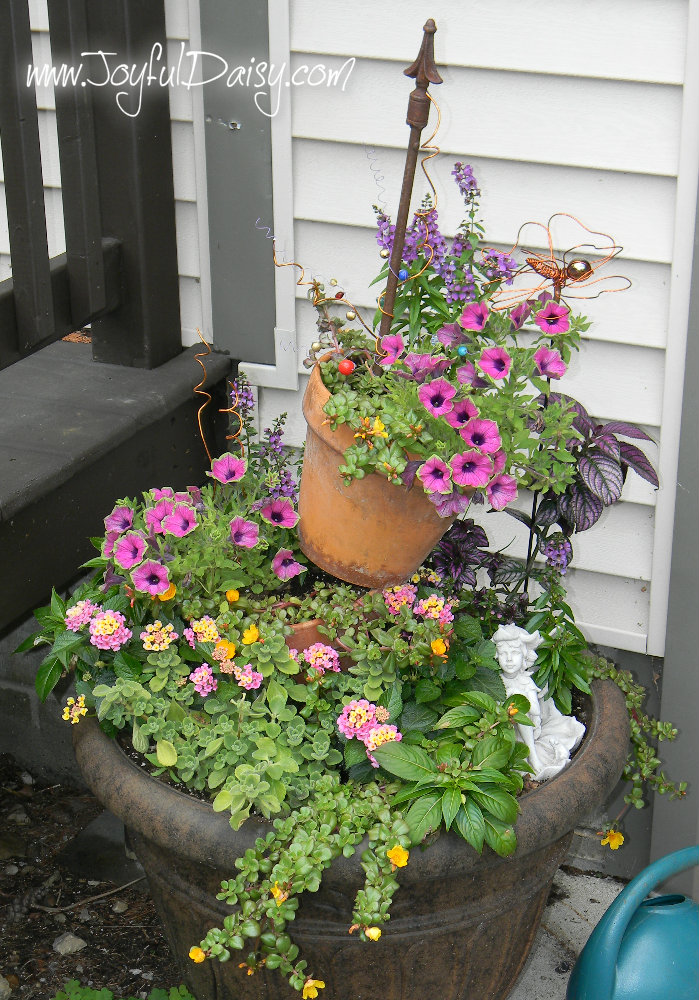 These stacked flower pots show another great example of how to add height to your containers.  I already shared how to add height with grapevines and garden accessories, now I'd like to share the way my mom stacked up some terracotta pots. This is real simple but the vertical display can offer much more visual appeal then a short flower planter.
I also wanted to share the beautiful assortment of flowers that she used in this planter which display such a lovely assortment of textures and colors.  Then to have a little more fun and add a touch of whimsy, she let me play with some wire and beads. 🙂
STACKING THE POTS…
To stabilize the vertical pots, place a stake through a couple terracotta pots and then into the base of a larger pot filled with dirt.  Next angle the terracotta pots leaning to opposite sides and then fill with dirt.
CHOOSING AN ASSORTMENT OF FLOWERS…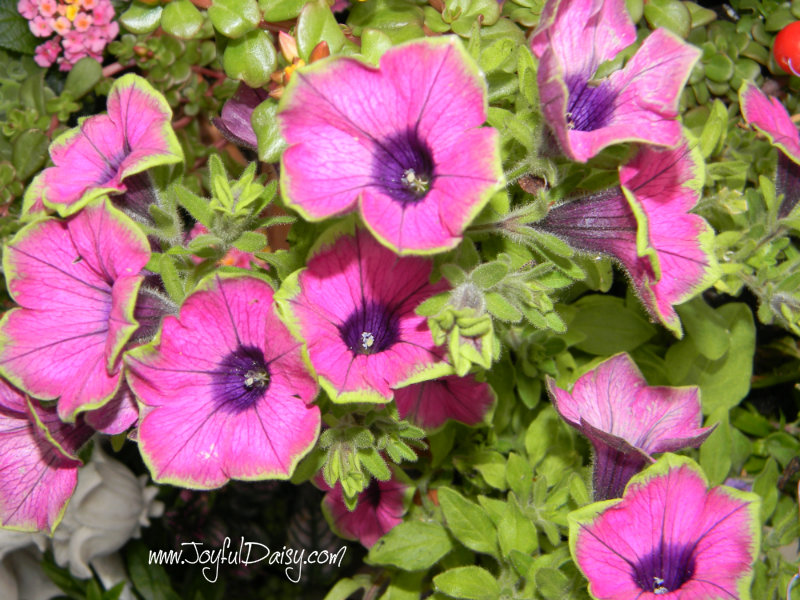 SUPERTUNIA PRETTY MUCH PICASSO
(Petunia hybrid, Full Sun, 10-12″)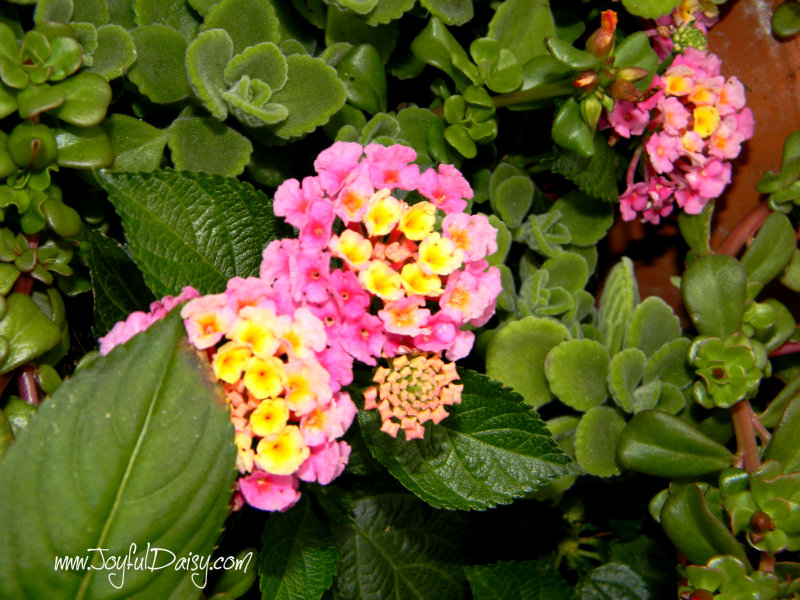 BANDANA PINK LANTANA
(Full sun, 24′ x 36″)
PERSIAN SHIELD
(4-6  hours of sun, 24″ x 36″)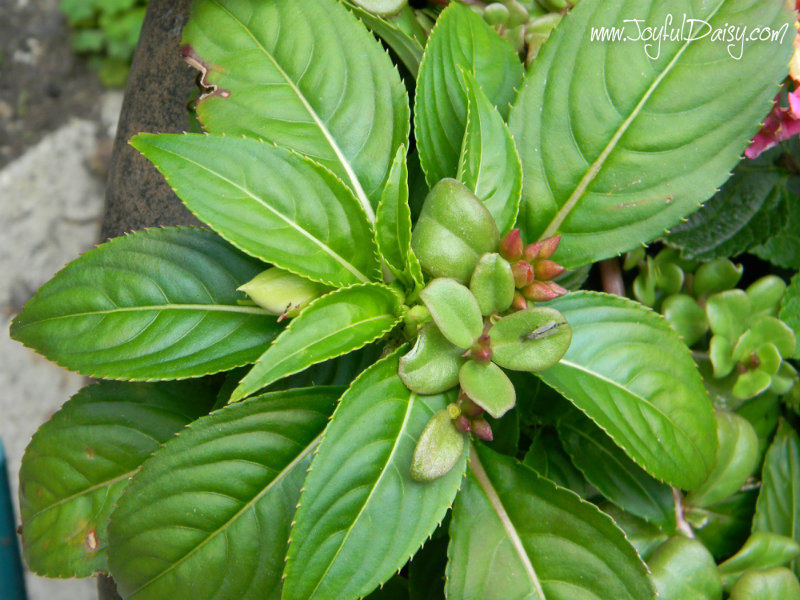 NEW GUINEA IMPATIENS – DIVINE
These have sweet little multi colored blooms.
(part sun, medium height)
My mom said the plant in the picture above is some type of sage or did she say oregano?   Ummmm…sorry not sure but let me tell you it has a beautiful fresh aroma 🙂
ADDING A TOUCH OF WHIMSEY…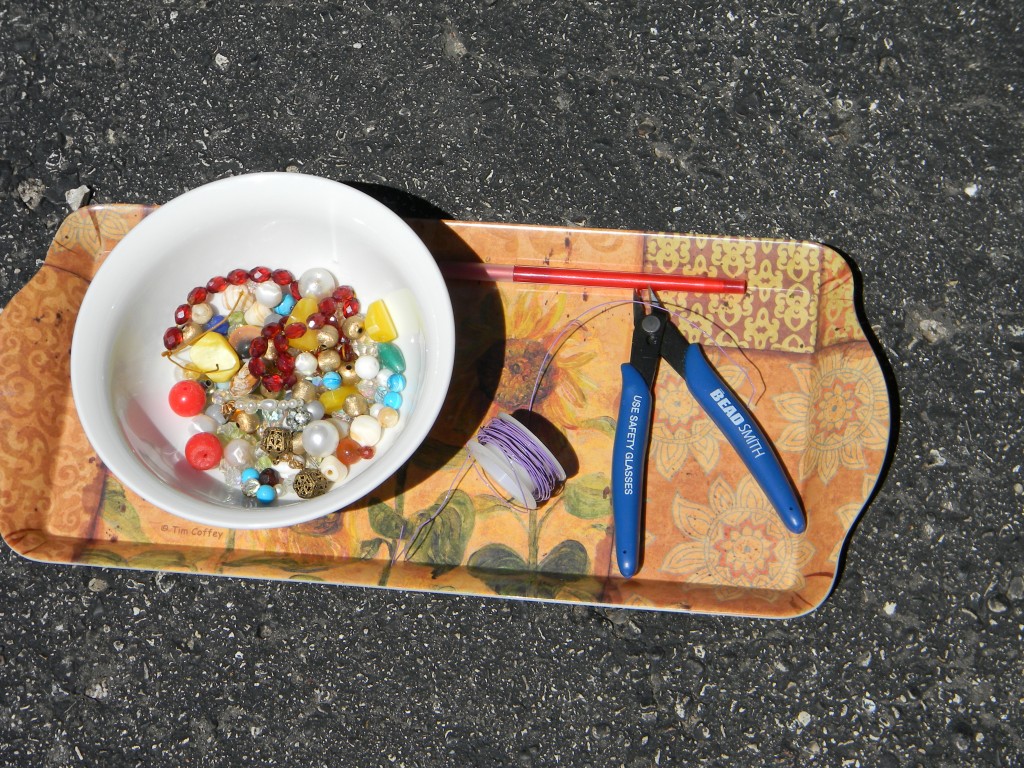 Pretty simple supplies… just gather some wire and beads and a skinny pen or paint brush to wrap wire around.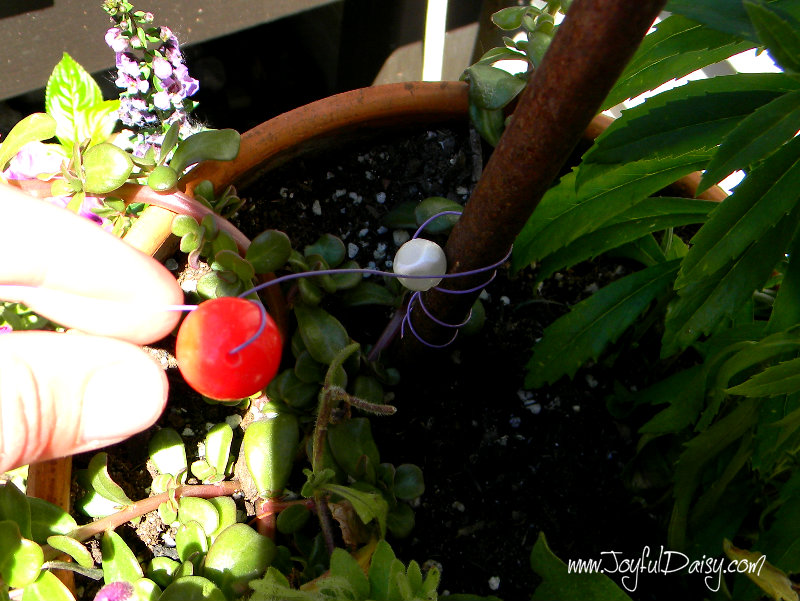 To add curls to the copper wire, I just wrapped it around my finger. 🙂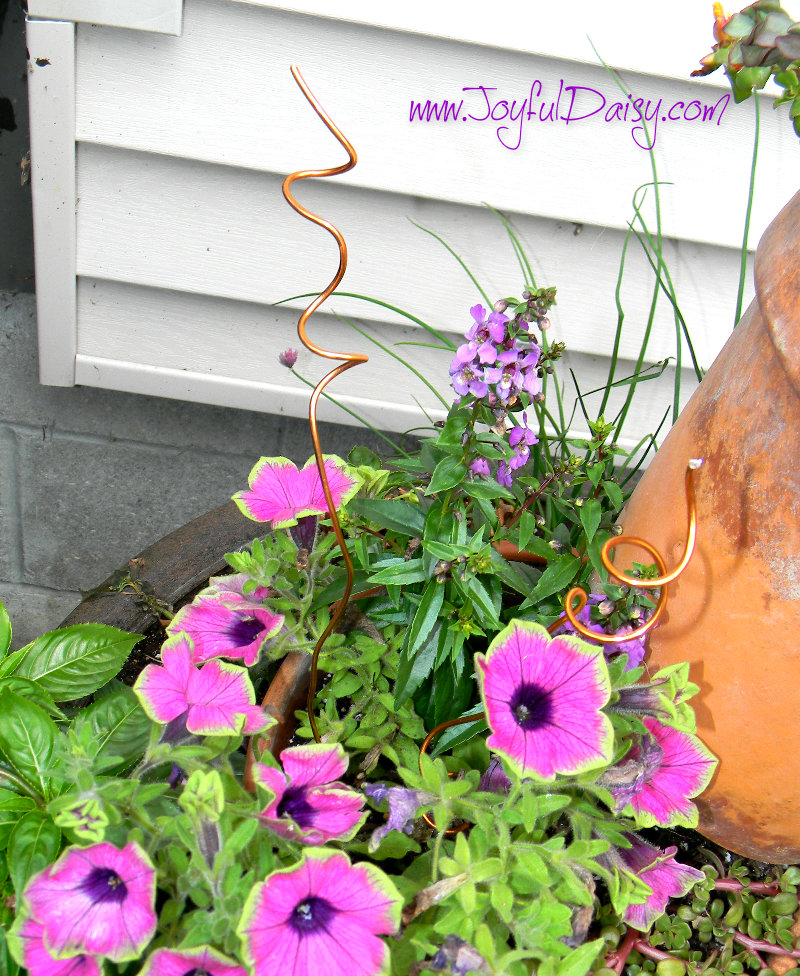 The thicker the wire, the more noticeable it is sticking out from the flowers.  The thinner wire works nice being able to thread through many of the beads.