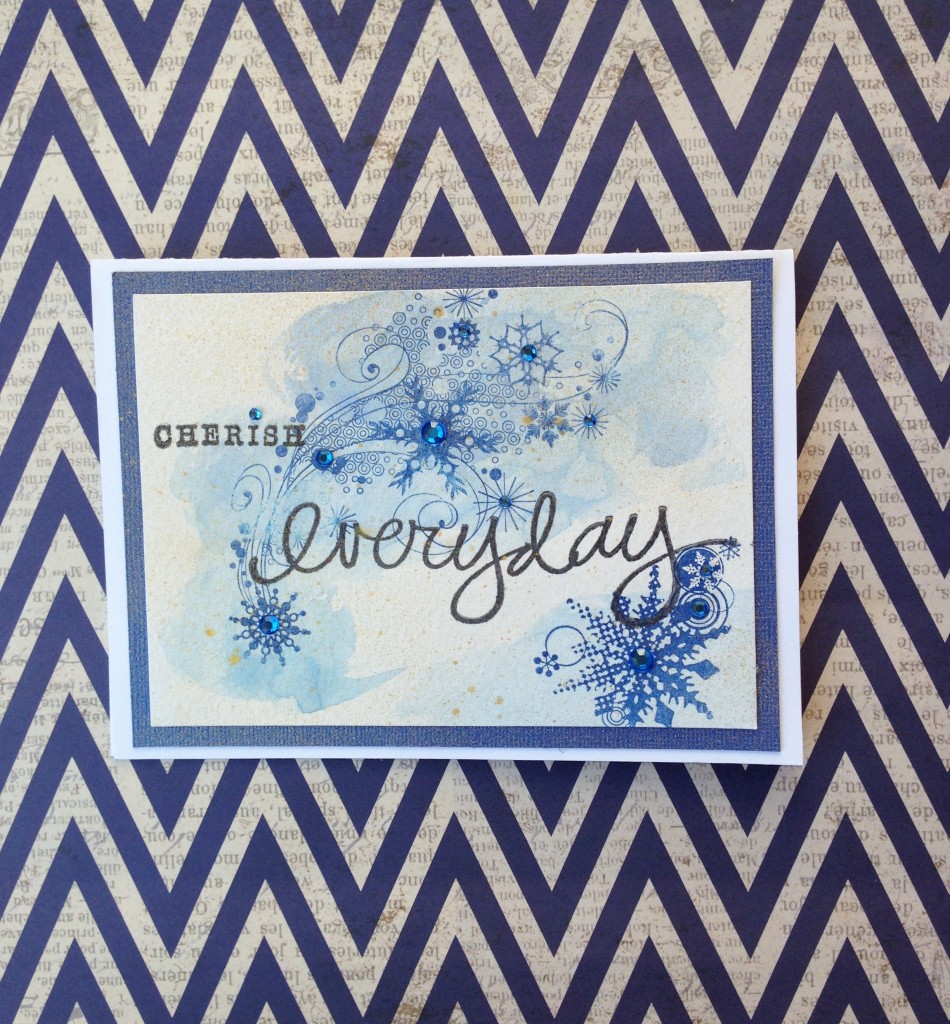 This beautiful Snowflake Watercolor Card can be done in a flash even though it looks like a mini work of art.  I love the blue watercolor wash under the gold spritz:)
SUPPLIES:
PAPER – 4 1/2″ * 6″ blue card stock, 9 1/2″ * 6 1/2″ white cardstock, 4″ * 5 1/2″ heavy watercolor paper- available at Amazon at http://amzn.to/1fju2J1
STAYZON stamp pads in Ultramarine and Black-available at Amazon at http://amzn.to/1cbrxSR
WATERCOLOR WHEEL STACK -available at Amazon at http://amzn.to/1dfWNR7
LUMINARTE Radiant Rain Shimmering Mist in Egyptian Gold -AVAILABLE @ AMAZON – http://amzn.to/1h24rpp
SWIRL SNOWFLAKE STAMPS – Hero Arts
LITTLE YELLOW BICYCLE stamps CSS-101 Everyday
BLUE CRYSTAL STICKERS – available at Amazon at http://amzn.to/1dg2Kxe

 Apply blue watercolor wash to watercolor paper and let dry.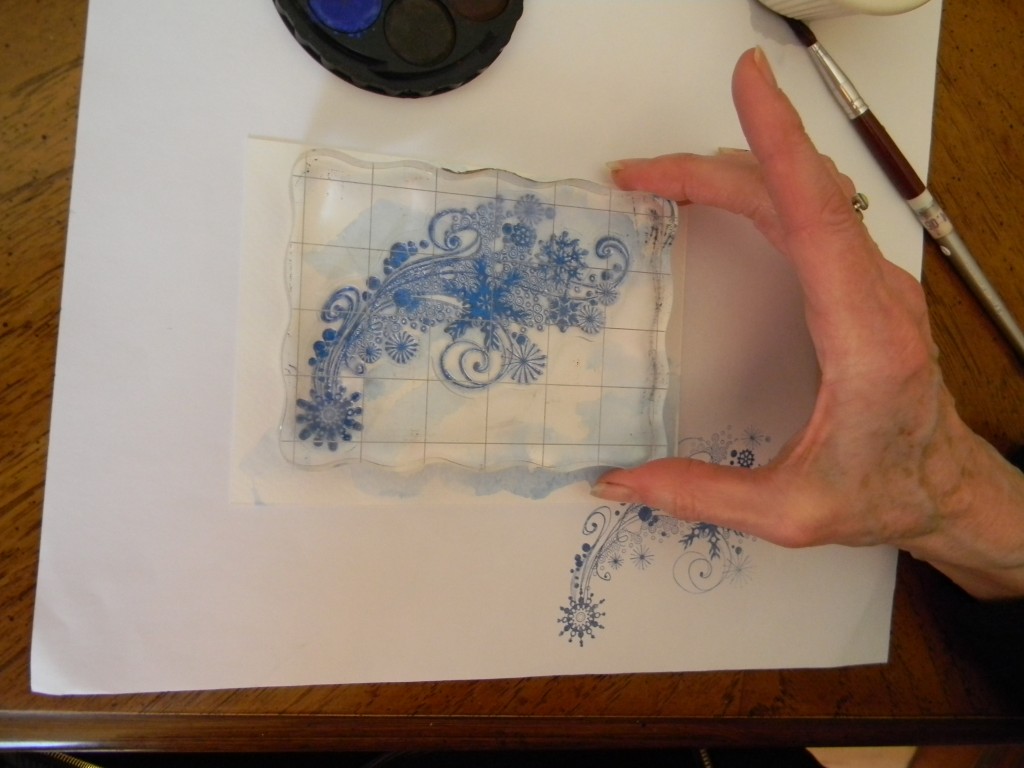 Stamp with various snowflake stamps using Ultramarine Stazon Pad.

 Stamp words using black Stazon pad.
Mat stamped piece on blue paper and then adhere to card.  Spray your watercolor card with Luminarte gold mist and add crystals 🙂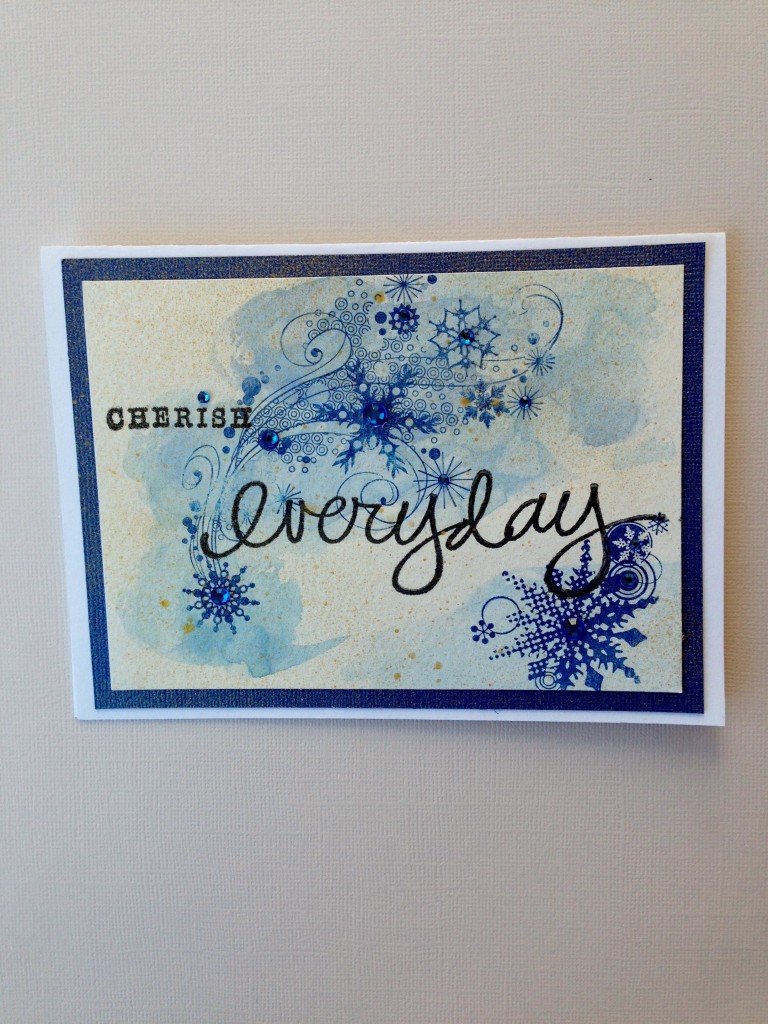 Thanks for stopping by:)
Stay connected to Joyful Daisy by joining us…
FACEBOOK http://www.facebook.com/joyfuldaisyblog
PINTEREST http://www.pinterest.com/amydavismclean
TWITTER https://twitter.com/JoyfulDaisyAmy
GOOGLE+ https://plus.google.com/107020481499894309189/posts
RSS http://joyfuldaisy.com/feed
NEVER MISS A POST AGAIN BY SUBSCRIBING TO OUR EMAIL @ to the top of the right column at www.JoyfulDaisy.com 🙂
See you soon!