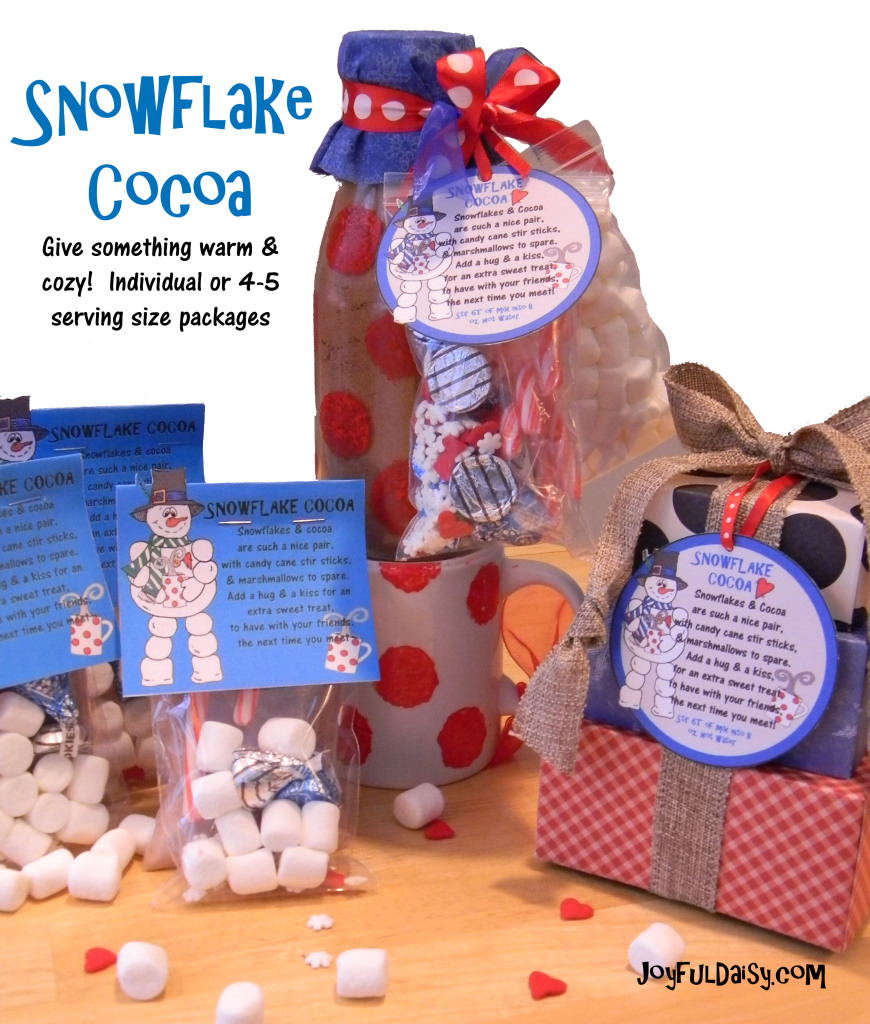 Today I'm sharing my mom's favorite three ingredient hot chocolate mix using powdered milk instead of powdered creamer. Since we wanted to give some away as gifts, we decided to add some cute snowflake sprinkles, marshmallows, candy canes, hugs & kisses to make it extra special. Then we packaged up in bags and mugs for individual servings and then we filled recycled Starbucks jars to create a 5 serving size gift! You can pair with my original Snowflake Cocoa pop up labels to make it really simple 🙂
HOW TO MAKE HOT CHOCOLATE MIX…
4 Cups Powdered Milk
1 Cup Cocoa (Not Cocoa Mix)
2 Cups Powdered Sugar
Mix above ingredients together. Package up 6 tablespoons to be mixed with 8 oz. of hot water or milk for one serving size.
OPTIONAL ADDITIONAL INGREDIENTS…
Mini Marshmallows
Snowflake and Heart Sprinkles
Mini Candy Canes
Hugs & Kisses
Package up one mini candy cane, 10 mini marshmallows, a few heart and snowflake sprinkles, and a hug and a kiss with each package of cocoa.
FYI…Don't mix the sprinkles in the cocoa if you want to them to be visible because they will got lost in the hot chocolate mix.
PACKAGING IDEAS…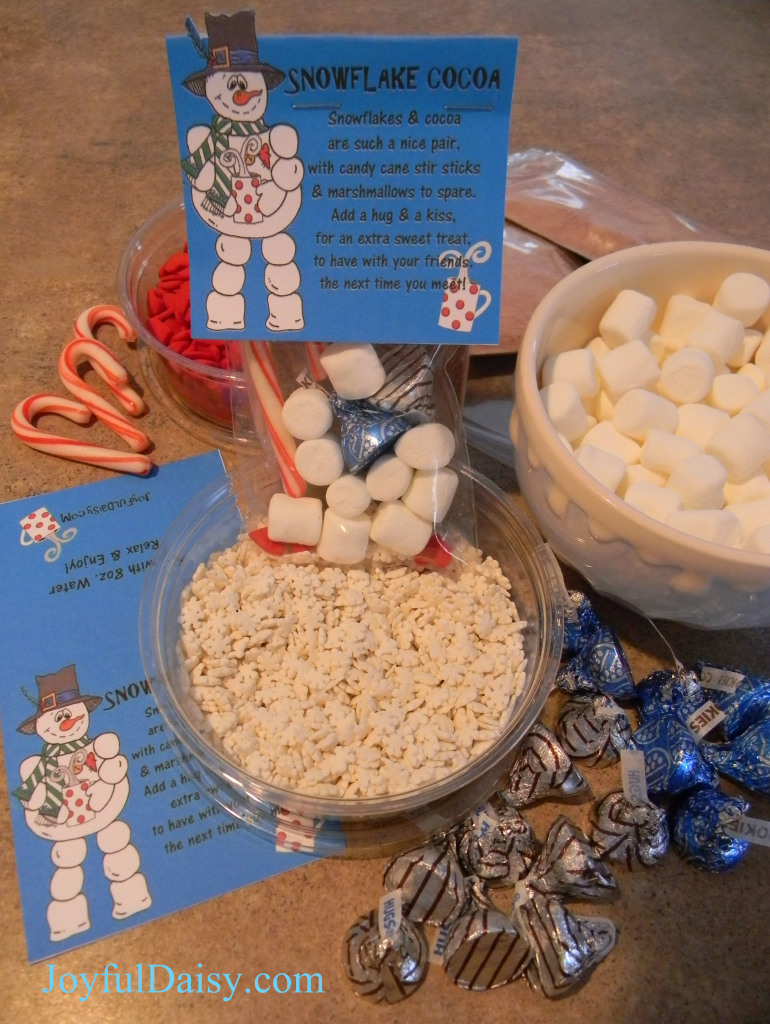 My 3″ x 5″ bags worked perfectly for a one serving size of hot chocolate mix using another bag for the extra goodies. (If you need a bunch of bags you can order at AMAZON, or sometimes I have seen smaller packs of 3 x 5 bags at Hobby Lobby or Walmart by the candy making supplies 🙂 )
Feel free to use my poem or to make it really easy you can bip on over to my Etsy shop and purchase my easy printable Snowflake Cocoa labels.
For an extra homemade look, print out black and white labels and have the kids color them in! 🙂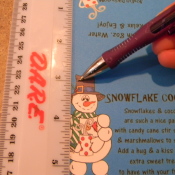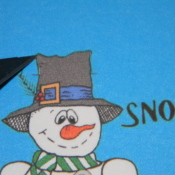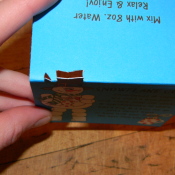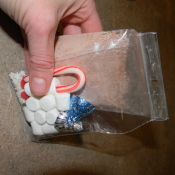 Cut out labels and draw a light pencil light line across the middle of the label.
Using an Xacto knife, cut along the hat and feather outlines that are above the pencil line.
Fold label in half so hat can pop up to the front.
Place 6 tablespoons of hot chocolate mix in one bag and additional goodies in a separate bag.
Place tag over top and staple in place.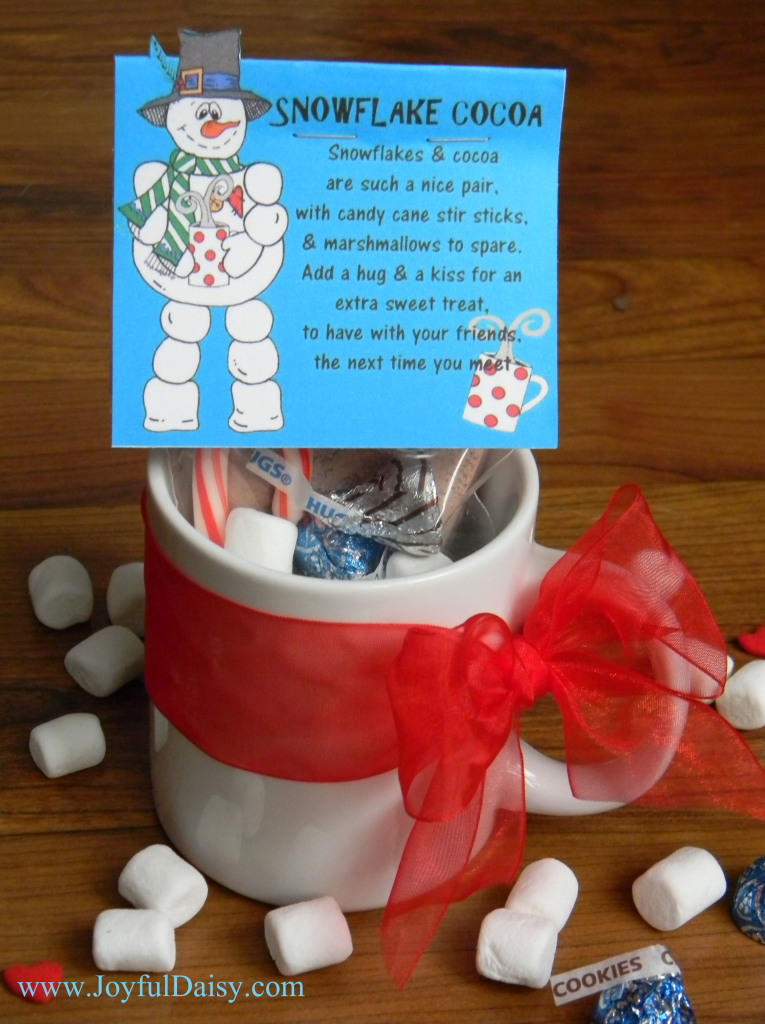 HOW TO PACKAGE UP COCOA IN RECYCLED STARBUCKS JARS…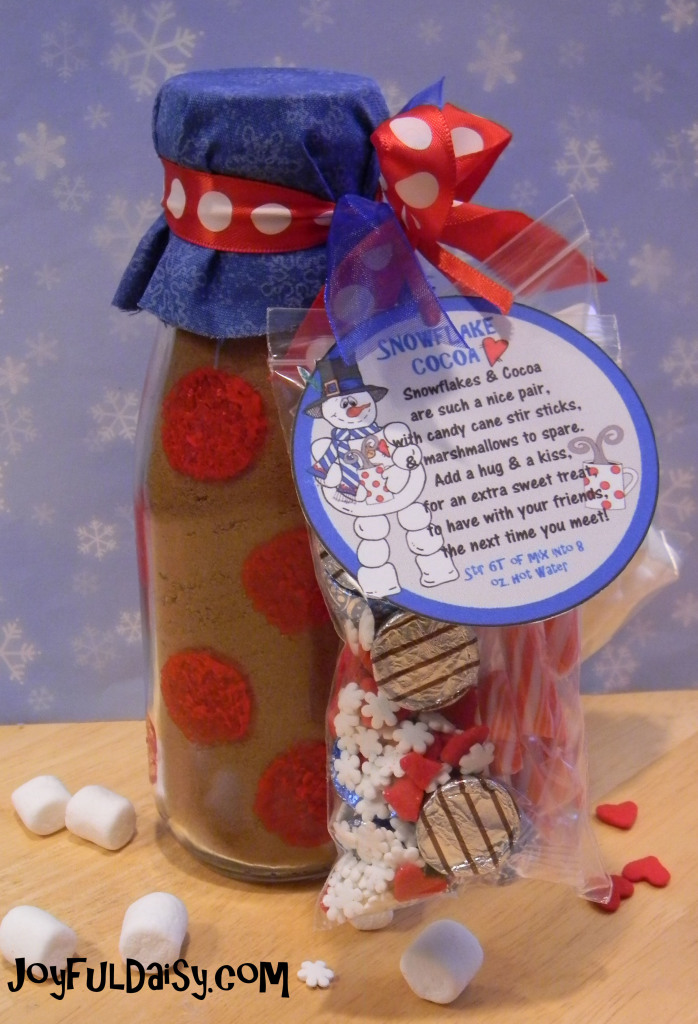 Lily just loves Starbucks caramel frappuccinos, so we have a few of the 13.7 oz. bottles sitting around just waiting to be recycled & given new purpose. So we decided to polka dot some and load them up with more yumminess!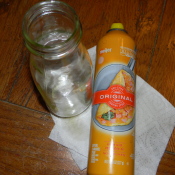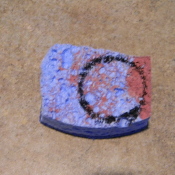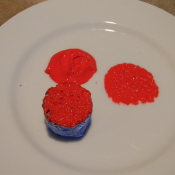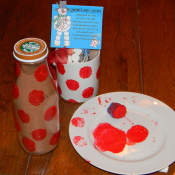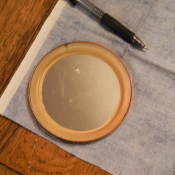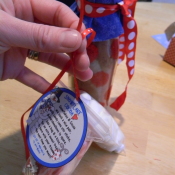 Peel off the clear sticker labels.
To remove sticky reside, spray oil on some paper towel and then place on sticky residue and let sit for a few minutes and then rub it off using paper towel until all stickiness is gone.
Wash Jar and let dry.
Trace a nickel on a sponge and cut out to create polka dot stamp.
Dab polka dot sponge stamp in red craft enamel paint and stamp polka dots all over jar and let dry.
Fill up with cocoa mix and close lid.
Trace a 6″ circle on the back side of chosen fabric and cut out.
Place fabric circle on top of jar and secure with a ribbon.
Fill a small bag with mini marshmallows and another bag with 5 mini candy canes, 5 Hersey hugs and kisses, and a some heart and snowflake sprinkles.
Using a thin ribbon, string through tag or label and goodie bags and tie around lid.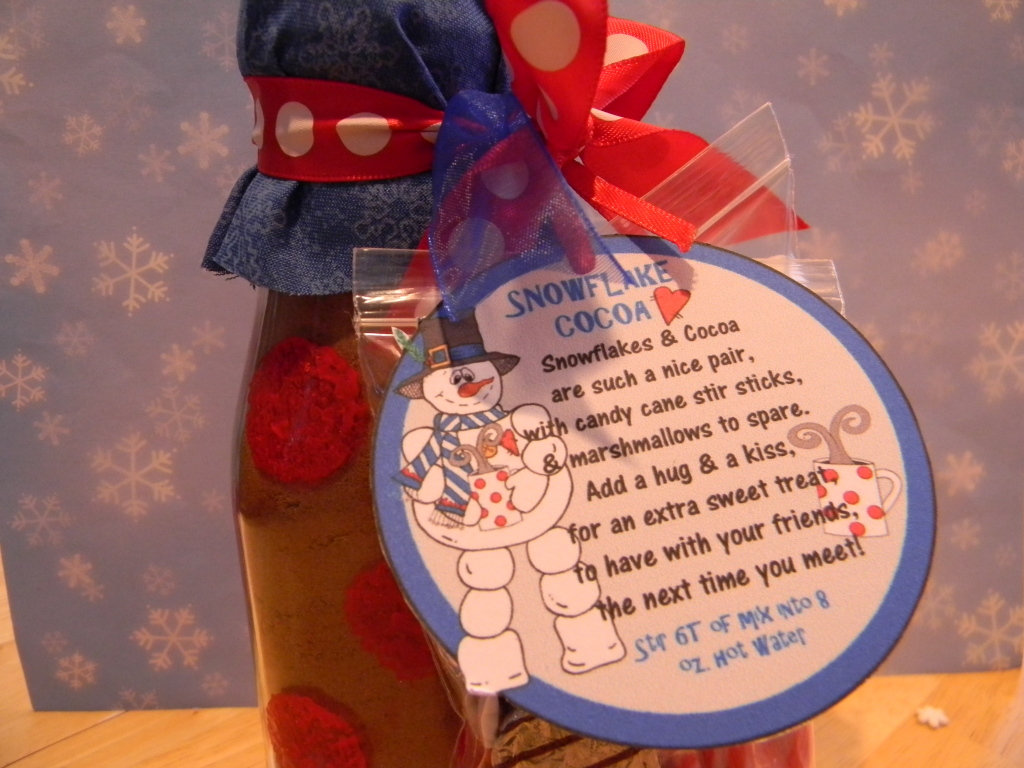 Lastly, I tied one more piece of sheer blue ribbon on the jar where the other ribbons were knotted.
VOILA! You are ready to hand out some yummy warm wishes to some very lucky friends!
CREATE A GIFT TOWER OF COCOA!!!!!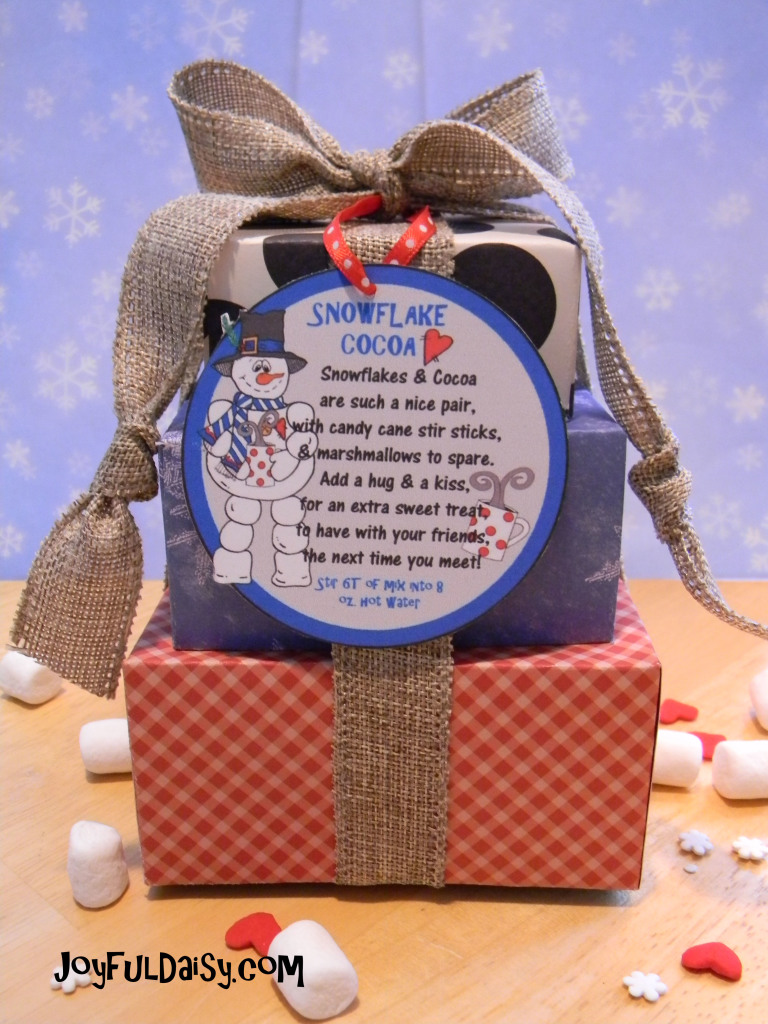 CLICK HERE to view our handmade gift tower boxes featuring our Snowflake cocoa, as well as, store bought treats, and homemade goodies!!
CLICK HERE to Purchase Snowflake Cocoa Labels & Tags
TAKE A COCOA BREAK! I AM SURE YOU DESERVE ONE!
Click on picture or HERE to view our Holiday Special
I Linky Party at SAVY SOUTHERN STYLE 🙂