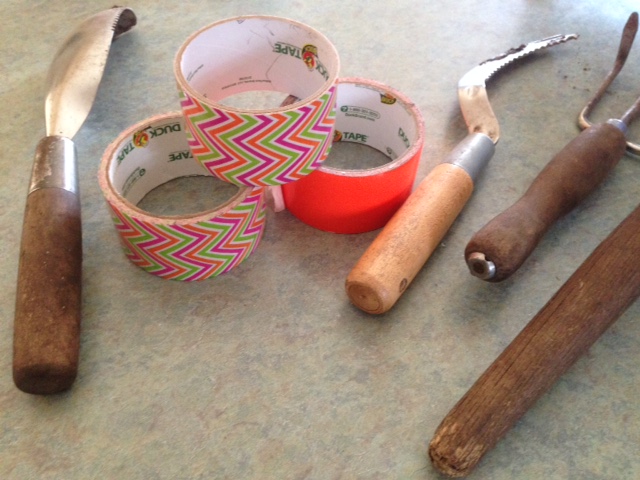 My mom is very excited to share her best garden tip this year that has made her gardening a little more fun and efficient this summer! Are you ever gardening, you set down your garden tools and then spend the next hour looking for them when very often they are right under your nose?! Well this simple, quick tip will help you to never lose your garden tools again by adding a little duck tape to the handles. Adding duck tape to your garden tool handles not only adds some style but also some hard to miss handles that will stick out in every season.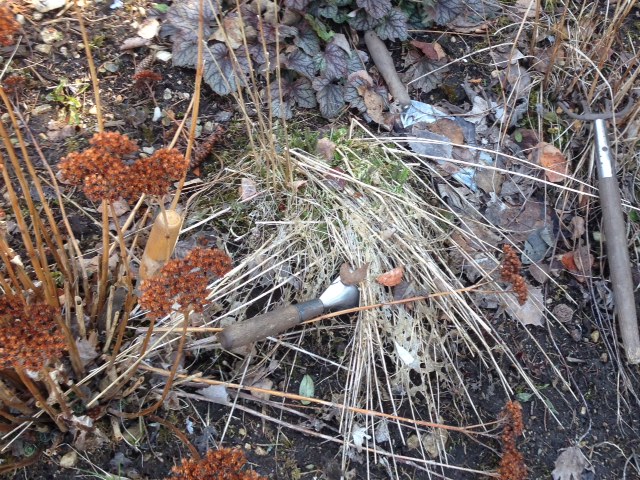 My mom is an amazing gardener with years of experience, so she knows just how easy it is to constantly lose her garden tools when she lays them down. Just look at how those wood handles blend in!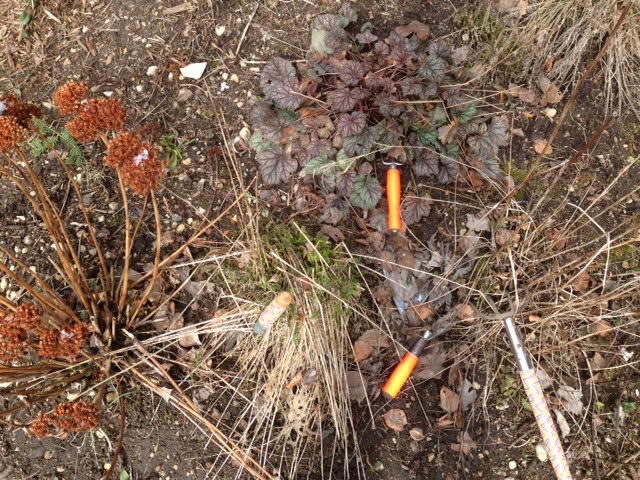 A picture is worth a thousand words! Just look at how those orange handles stick out! The cute white chevron duck tape does not stick out as well so if you really want your tools to stand out, I recommend choosing the brightest solid colors like hot pink, hunter's orange, and maybe the bright turquoise duck tape. If you are just dying to add a little more style, you could add a 1/2″ strip of coordinating patterned duck tape to the top of the handle. 🙂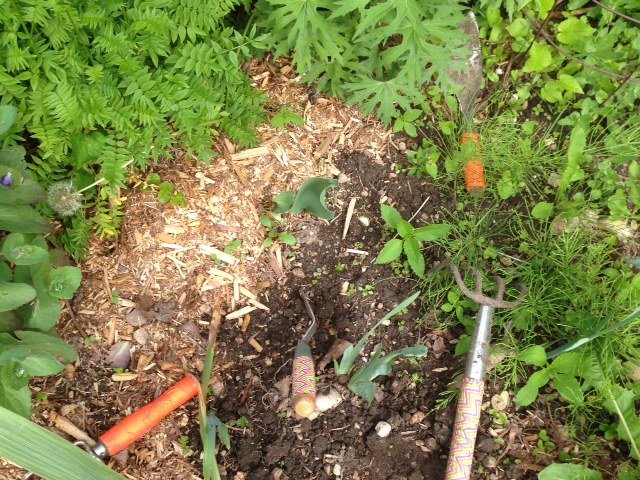 Now it's summertime and those bright duck taped garden tool handles are still sticking out and my mom is thrilled! So if you are frustrated every time you set down your tools and then have to hunt for them, try wrapping a little bright duck tape around the handles and never have to search again! Thanks mom for sharing this simple but great gardening tip with our Joyful Daisy readers! And thank you Lily, I am sure your extensive duck tape collection was nana's inspiration!
CLICK HERE to view Duck Taped Garden Gifts 🙂