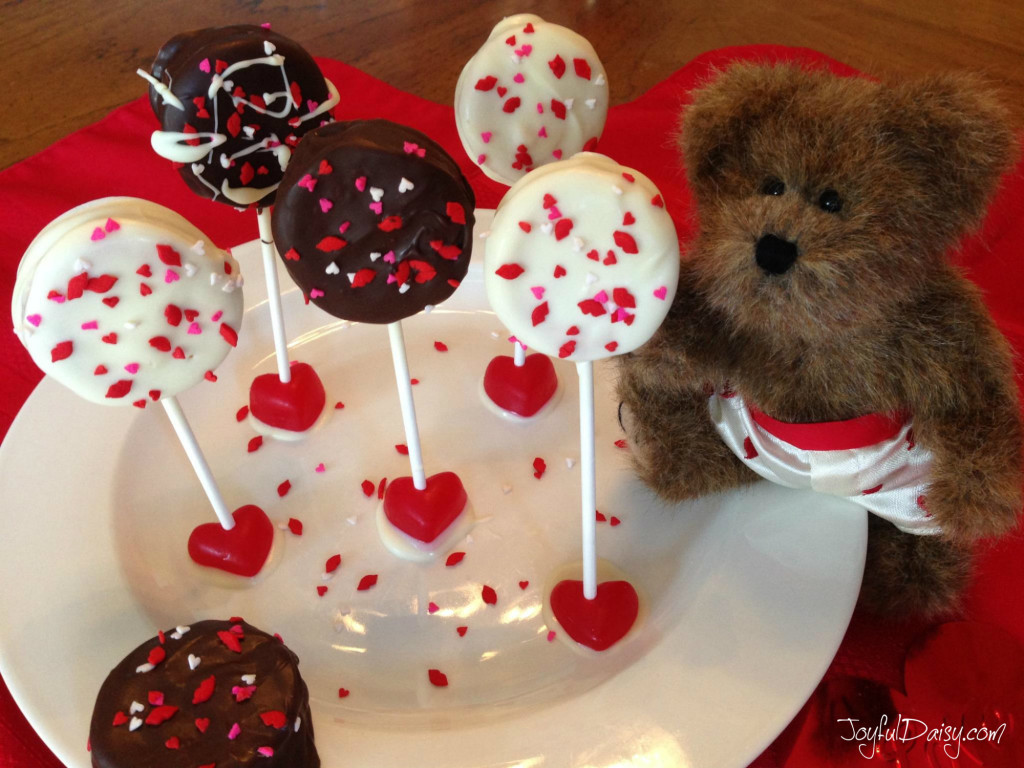 If you want to make some adorable & yummy simple Valentine treats this may be the perfect recipe for you. With 5 ingredients and a half an hour you can whip these up and the kids can help too!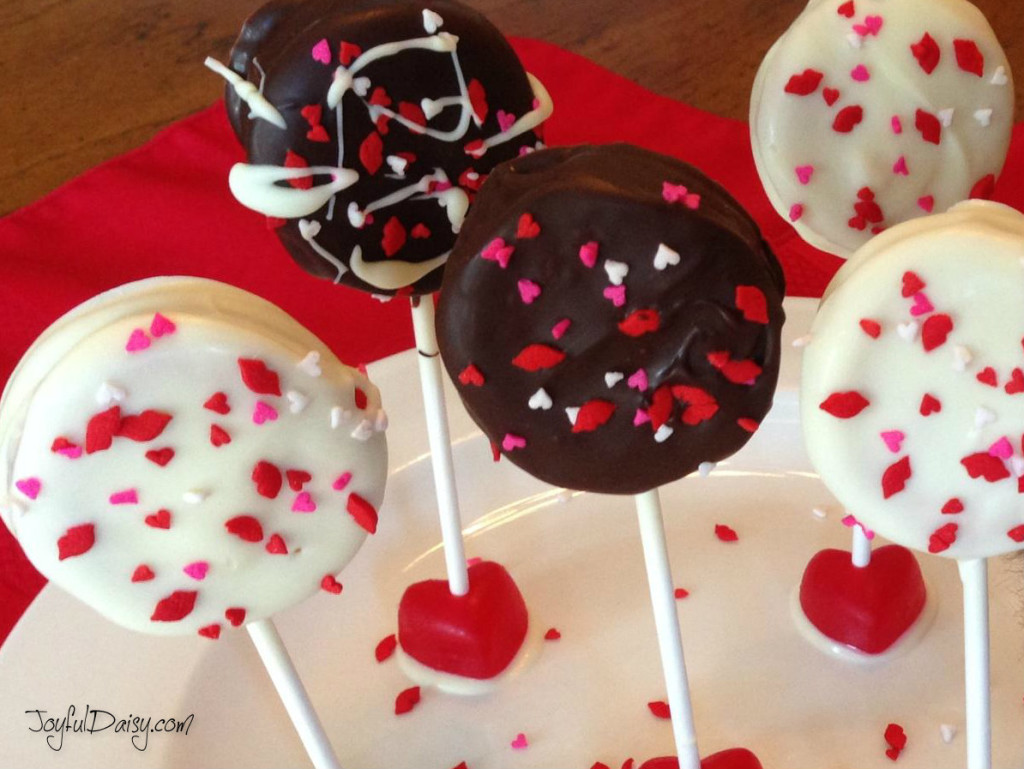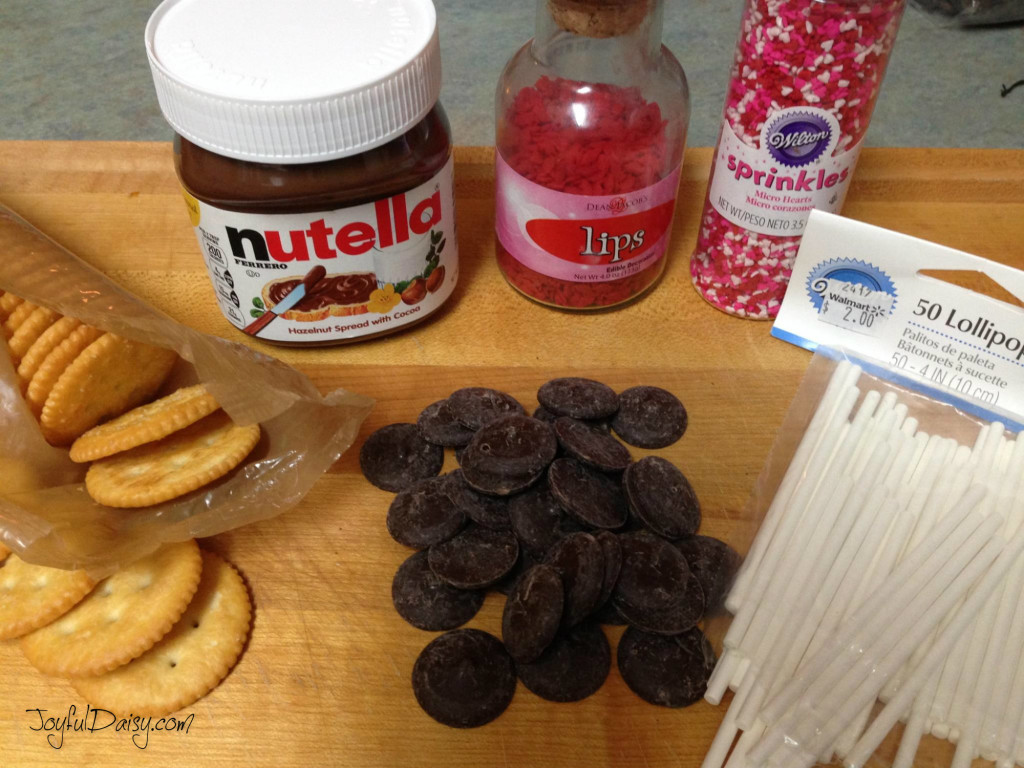 This is so simple and the variations are limitless with lots of cookie and cracker options, as well as, all the new nut butters and spreads available today. And then there's all those cute sprinkles out there for any and every season to sprinkle on the melted chocolate! I love buying new sprinkles, it makes me happy just looking at them. Yes I am a simple gal! 🙂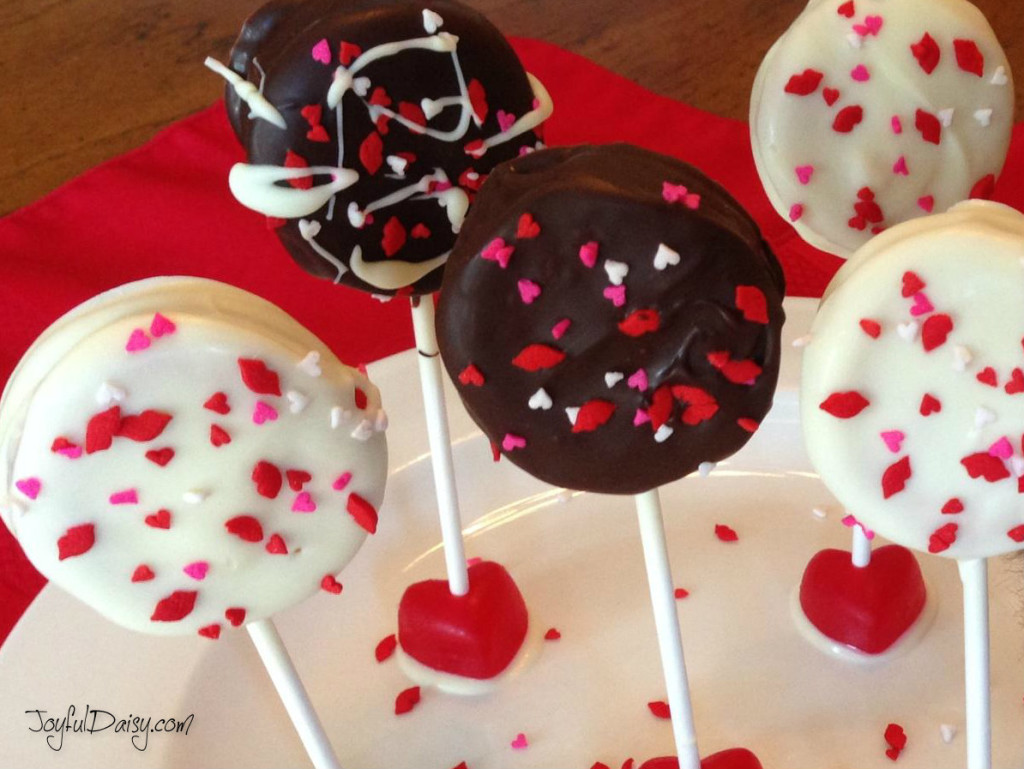 Nutella Ritz Valentine Suckers
2015-01-29 09:18:54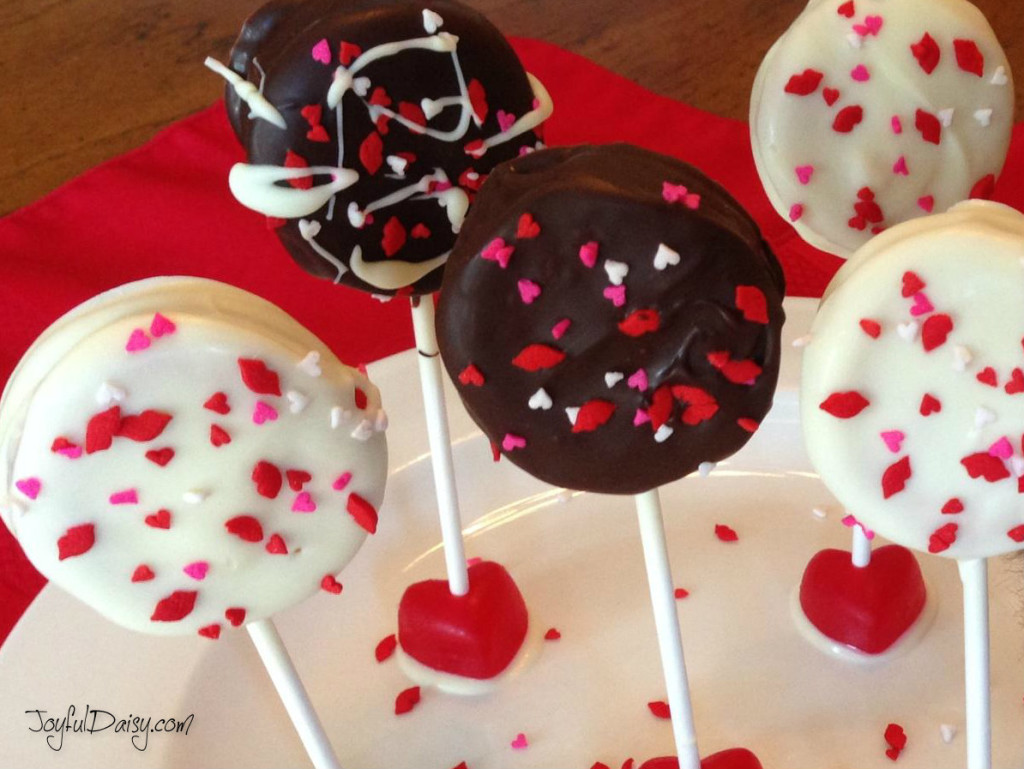 Simple & Yummy!
Nutrition Facts
Amount Per Serving
* Percent Daily Values are based on a 2,000 calorie diet. Your Daily Values may be higher or lower depending on your calorie needs.
Ingredients
Ritz Crackers
Nutella - Hazelnut Spread
Decorative Sprinkles 🙂
Dipping Chocolate
Sucker Sticks
Instructions
Spread Nutella on one cracker and then sandwich another cracker on top.
Insert a sucker stick into the center of your Nutella sandwich.
Place suckers on parchment covered cookie sheet and put in the freezer for 5-10 minutes.
Melt your dipping chocolate and dip suckers.
Add sprinkles to dipped suckers before chocolate hardens.
Place back in freezer for about 3 minutes.
Notes
If you want suckers to stand up for a display or on a party plate, just stick the end of the sucker into a large gummy heart and then "glue" it to the plate by then sticking the gummy heart into a small amount of melted chocolate on chosen plate and hold for a few seconds until the chocolate hardens.
JOYFUL DAISY http://joyfuldaisy.com/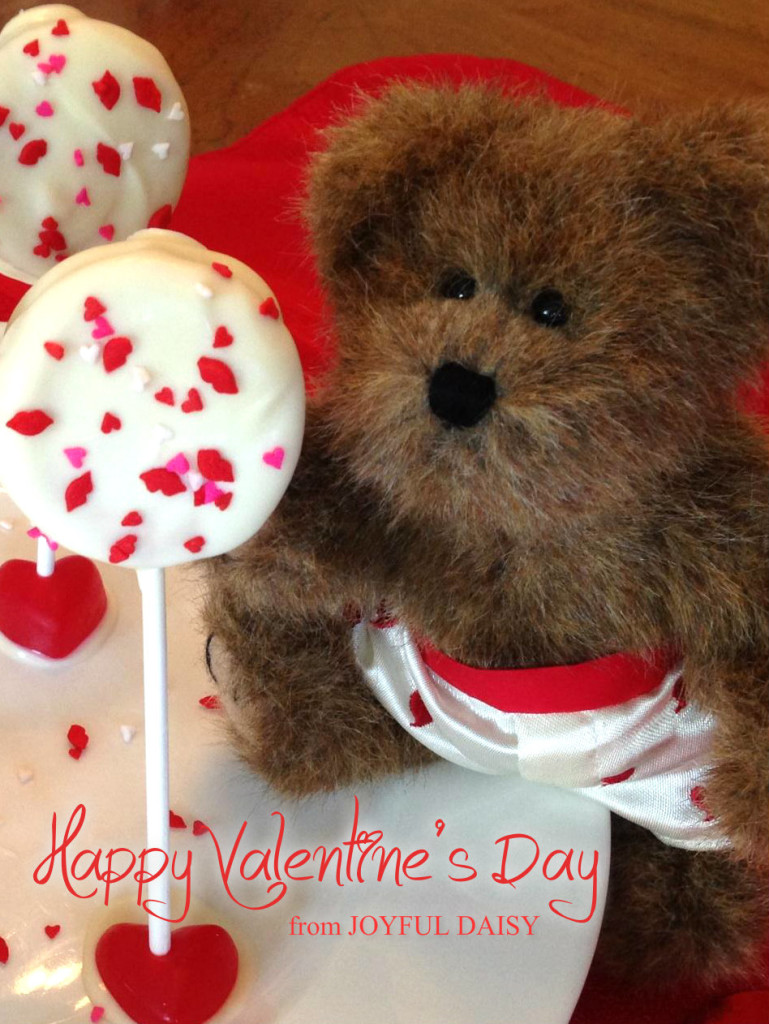 CLICK HERE or picture below to view another fun Valentine project.