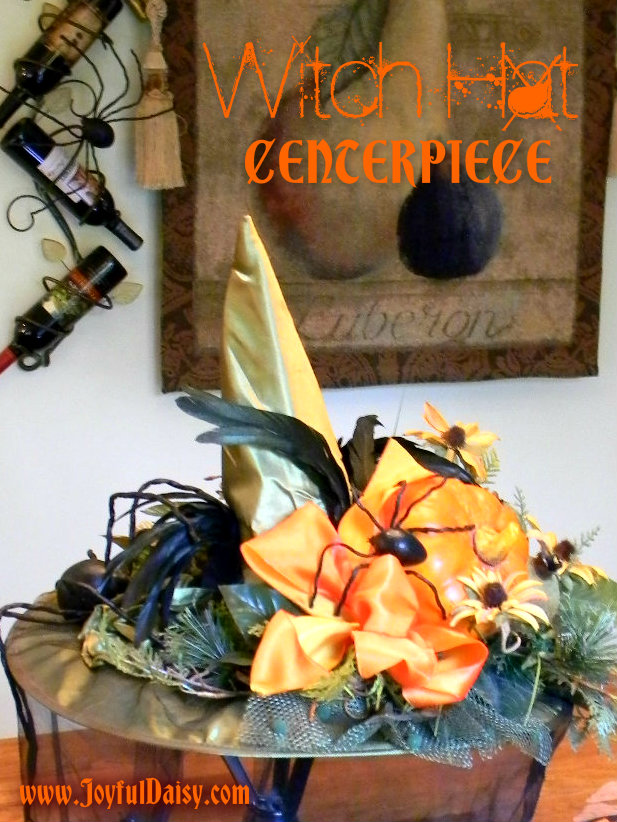 This witch hat centerpiece literally took me 5 minutes to do.  I just love decorating for Halloween and lately I have enjoyed incorporating old costumes into my seasonal décor!  I mean why not? 🙂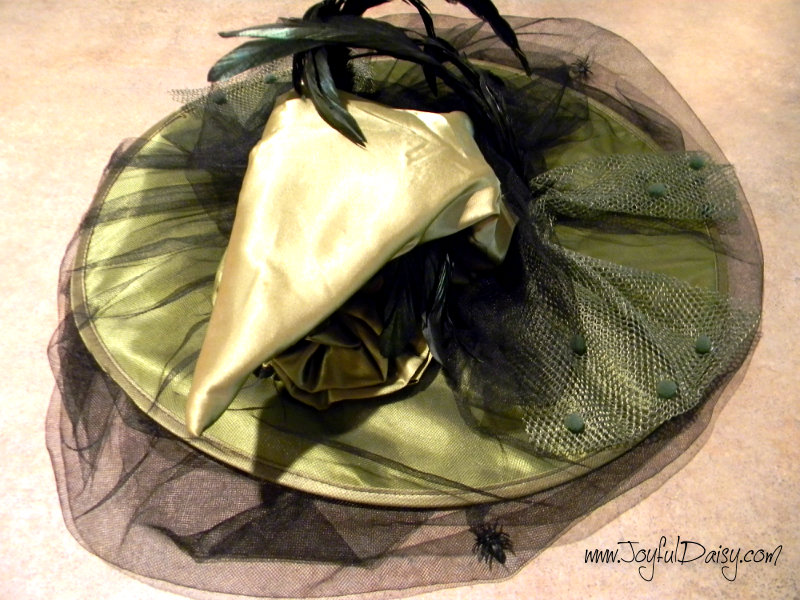 Here's the before picture.  I wore this cute witch hat a few years ago for Halloween and I just love it – the shimmery green fabric and roses with black feathers and tool with spiders look so cool!  One look at this and I knew it needed to be on display again, only this time not on me. 🙂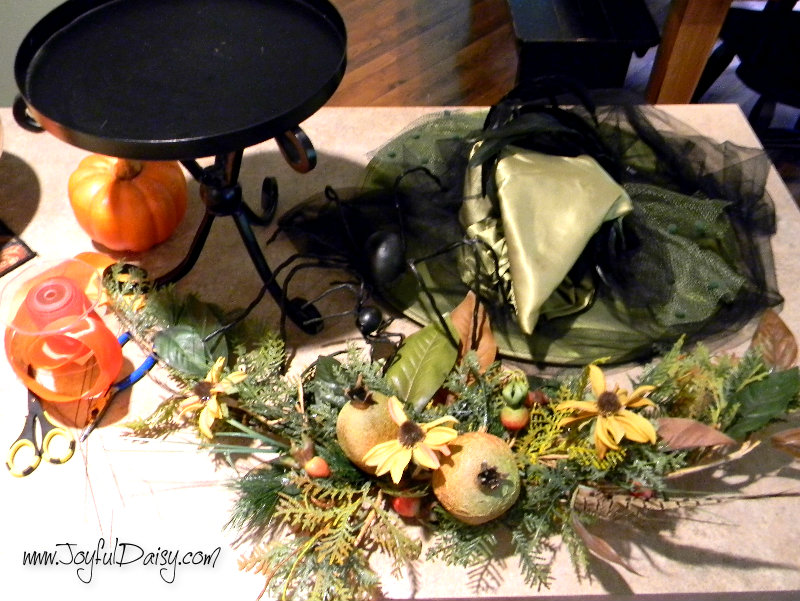 Ok, here's what I gathered up to whip this centerpiece together…
Large black candle stand – now you could probably use a cake stand as well
One fall silk swag with feathers, fruits, and flowers
A small fake pumpkin
Gorgeous shimmery orange ribbon
Scissors and wire – just to make the bow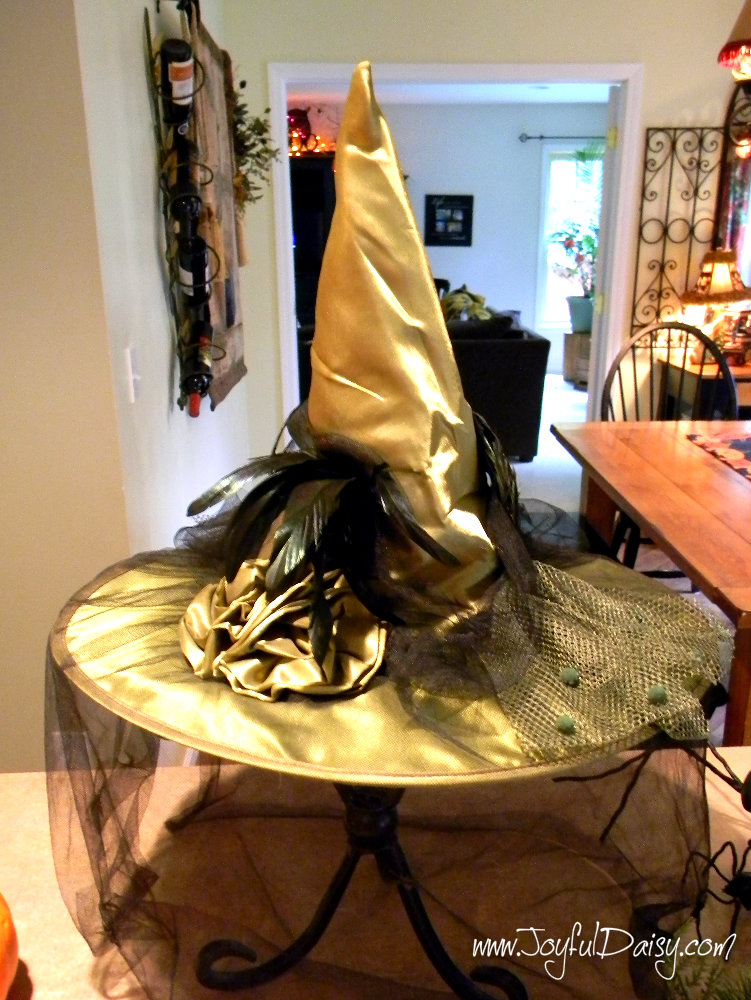 STEP ONE… Stuff the top of the hat with paper towel.  Oops I forgot to list paper towel above.  You could use newspaper or rags too.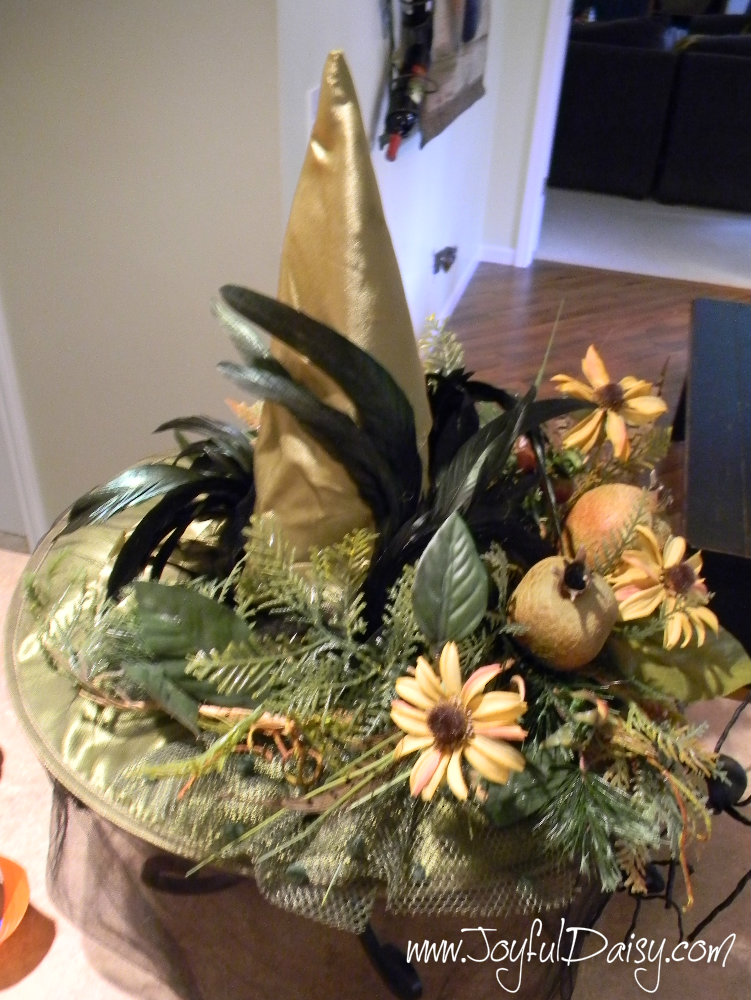 STEP 2… Bend silk swag and wrap around the base of the hat.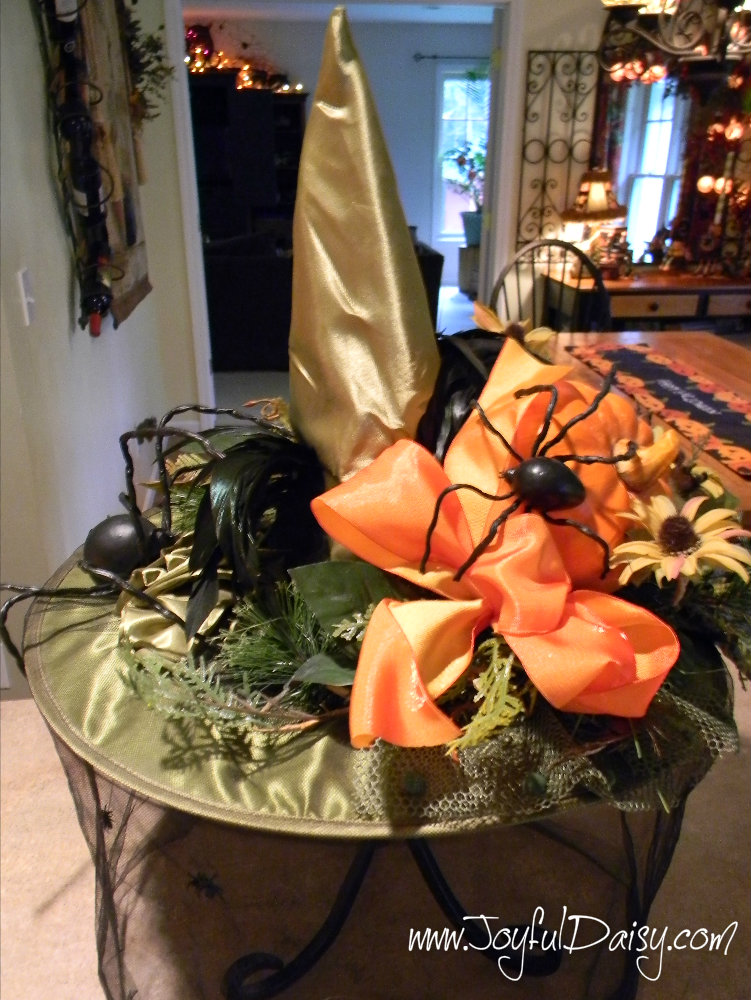 STEP 3… Nestle small fake pumpkin in around the flowers of the swag.  Make a fluffy bow then add it to hat and top off with spiders.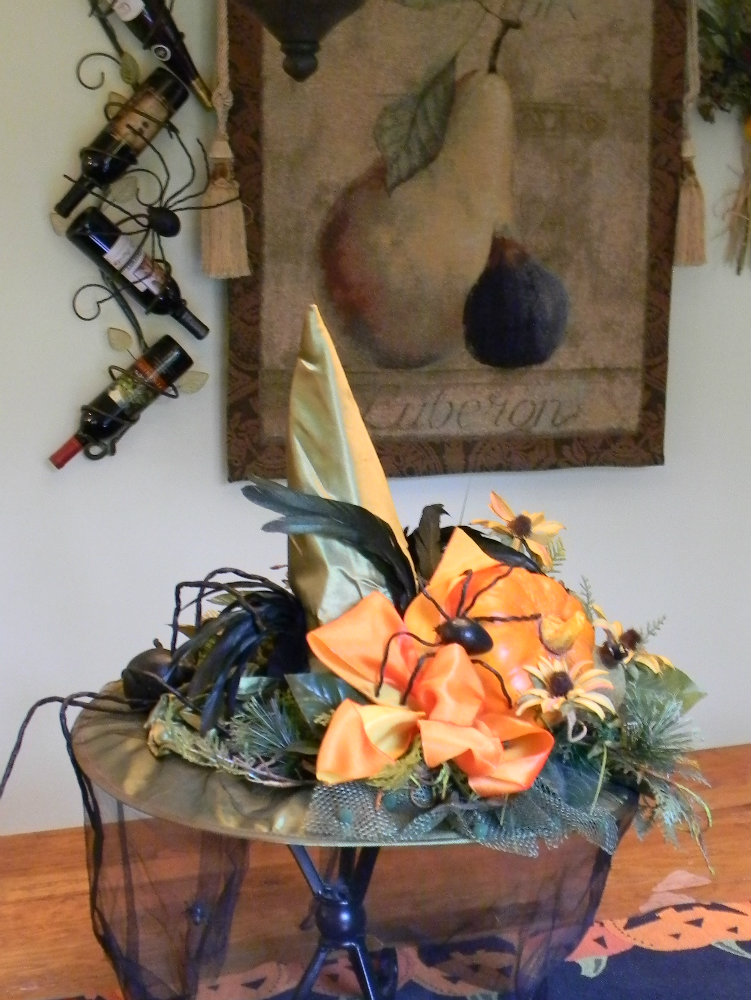 VOILA!  Now if you need this to be sturdier, you could hot glue and/or wire in the decorative elements.  I love it when I can just tuck things in, in case I want to reuse some of these items later.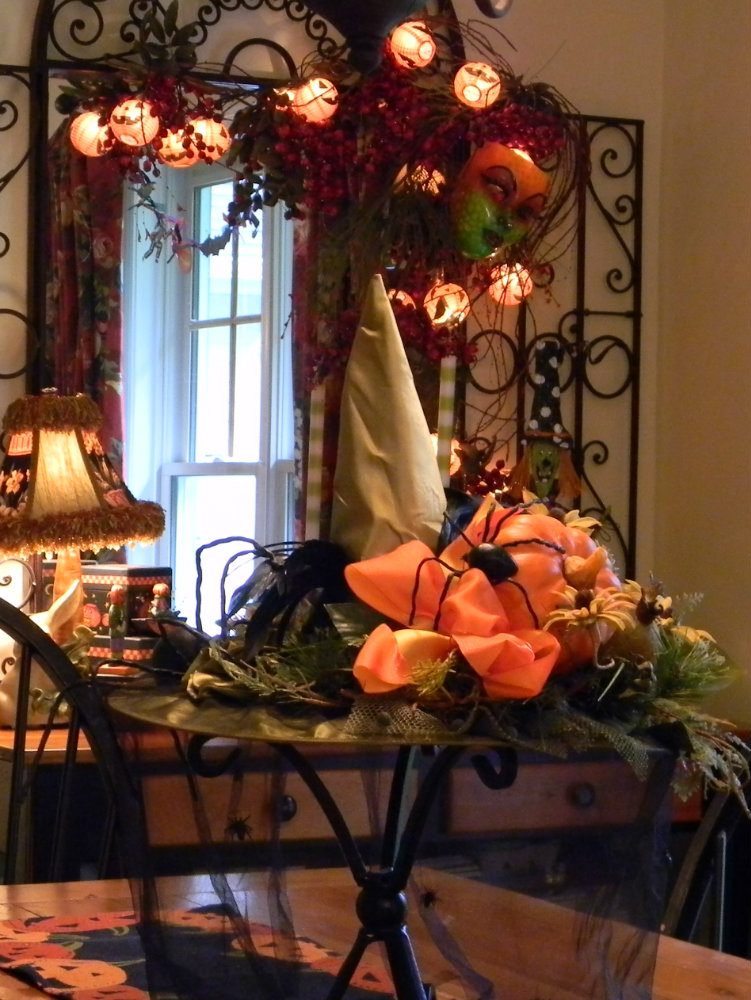 It looks just perfect on my dining room table!
You can see more of my past costume décor with the mask in the garland in the background, although I actually never wore this one because I forgot how much I hate to wear masks!!!  I'll take the face paint any day.
You are invited to see our  HAUNTED HOME TOUR….
BWAHAHAHAHAHAHAHAHAHAHHAHAHAHAH