This is a perfect card for any occasion.  With a small fold out insert to add photos, or pockets for gift cards, this mini scrapbook card makes an adorable presentation and is a really fun project to make.  It isn't quite as impressive as the exploding book but it is a quicker project and still really cute 🙂
SUPPLIES… Just gather a few pieces of coordinating double sided cardstock paper, a few fun embellishments, 24″ of ribbon, a few photos and/or gift cards.
TOOLS…Scissors and adhesives

For the cover…cut a piece of double sided cardstock 9″ * 4 1/2″ and fold in half.

For the insert… cut a 4″ * 12″ piece of double sided cardstock and make two folds at 4″ in from short side and 8″ in.

Adhere one square of the insert down in the middle of the right inside of card.

Fold insert into card and fold a adhere a 24″ piece of ribbon around the card, leaving equal ends of ribbon loose on right side of card.

Now for the really fun part…JAZZIN it up!  For the cover I just used an assortment of paper pieces and embellishments from a summer collection of Little Yellow Bicycle.




Have fun decorating  front and back & inside and out!  When you are all done, just fold it up and tie on the side 🙂  VOILA!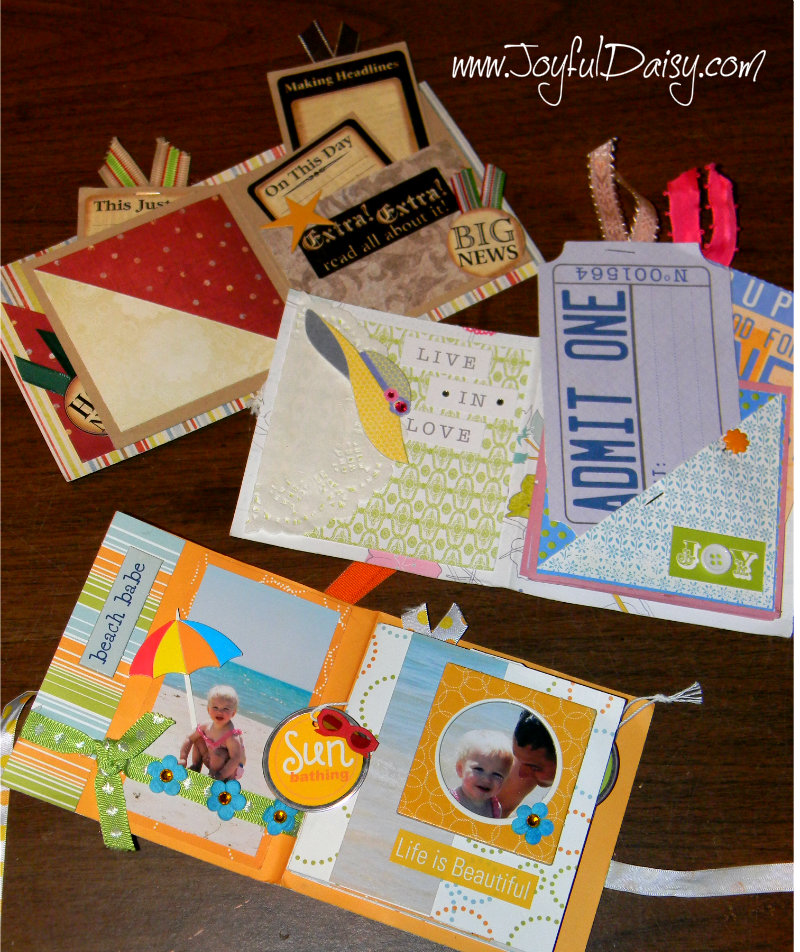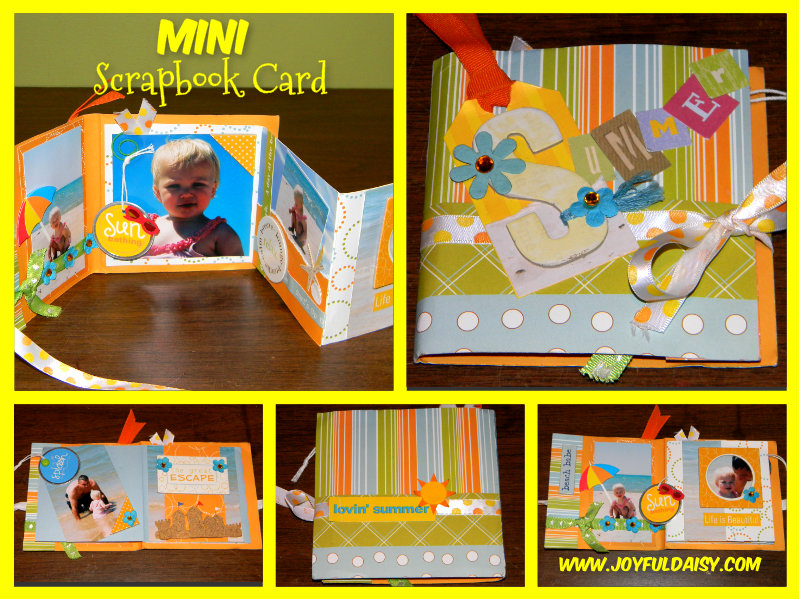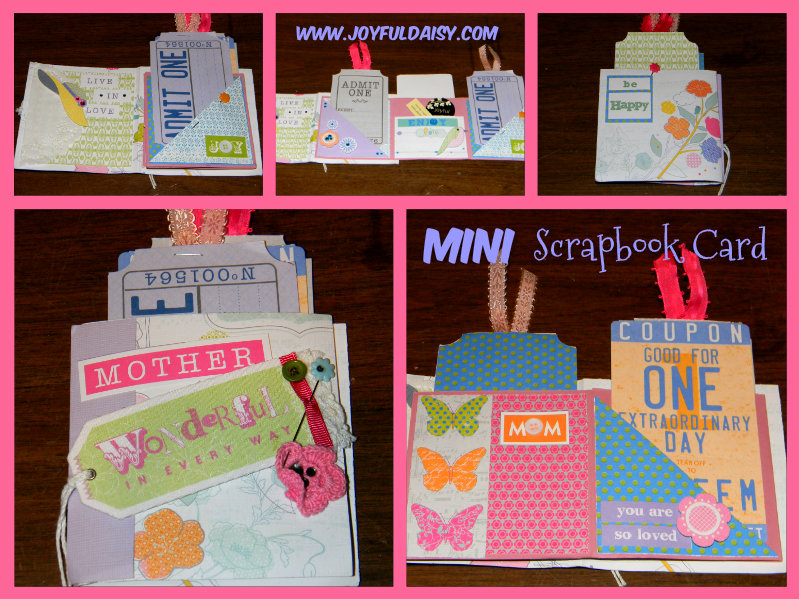 ***************************************************************************
If you enJOY what you see here, I can send you a little email memo when I add a new project to Joyful Daisy.
Just add your email at the top right column of this page and then be sure to click on our link in your confirmation email.
I would also love to stay connected and have you to join me on

FACEBOOK

,
GOOGLE

,

PINTEREST

,

TWITTER

, and/or

RSS
Thanks for stopping by,
Cyber hugs,
Amy- joyfuldaisyforever@gmail.com