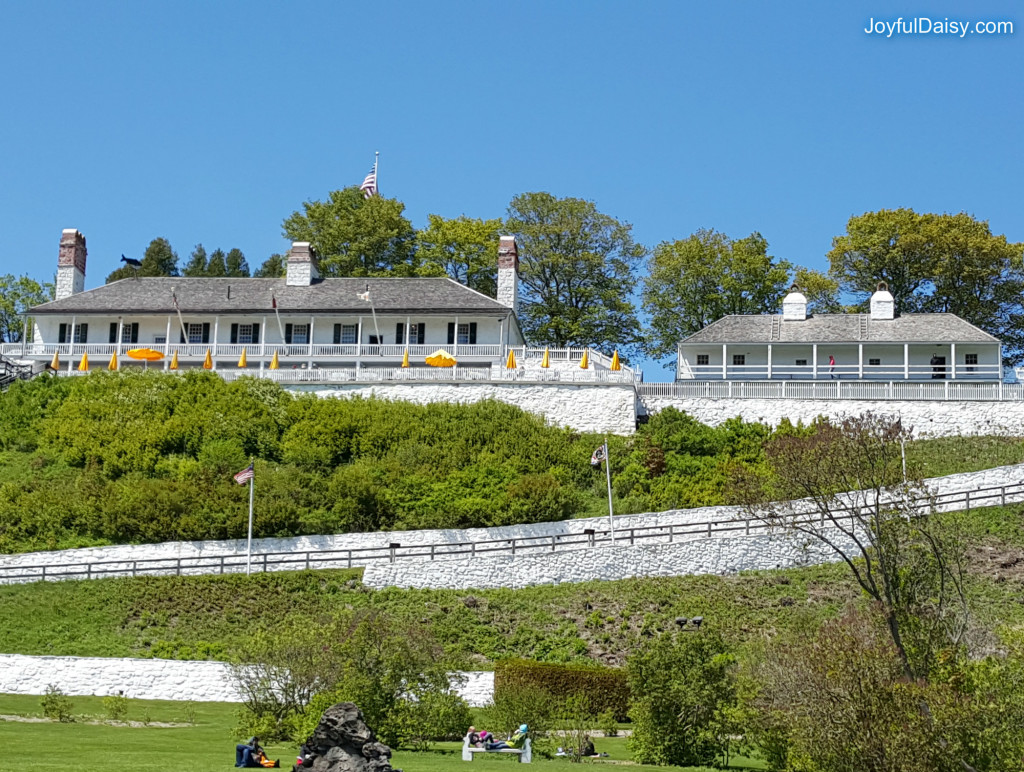 Nothing kicks off the the summer like my springtime trip to Mackinac Island, so I couldn't wait to share my latest Mackinac Island photos with you! It is so beautiful with the lakes unfrozen (finally 🙂 ) and the flowers blooming and trees budding everywhere! There's lots of fun energy with the local businesses waking up after many had a winter slumber and now they are all bright eyed and bushy tailed, getting all ready to welcome us all to another beautiful season on the historic Mackinac Island!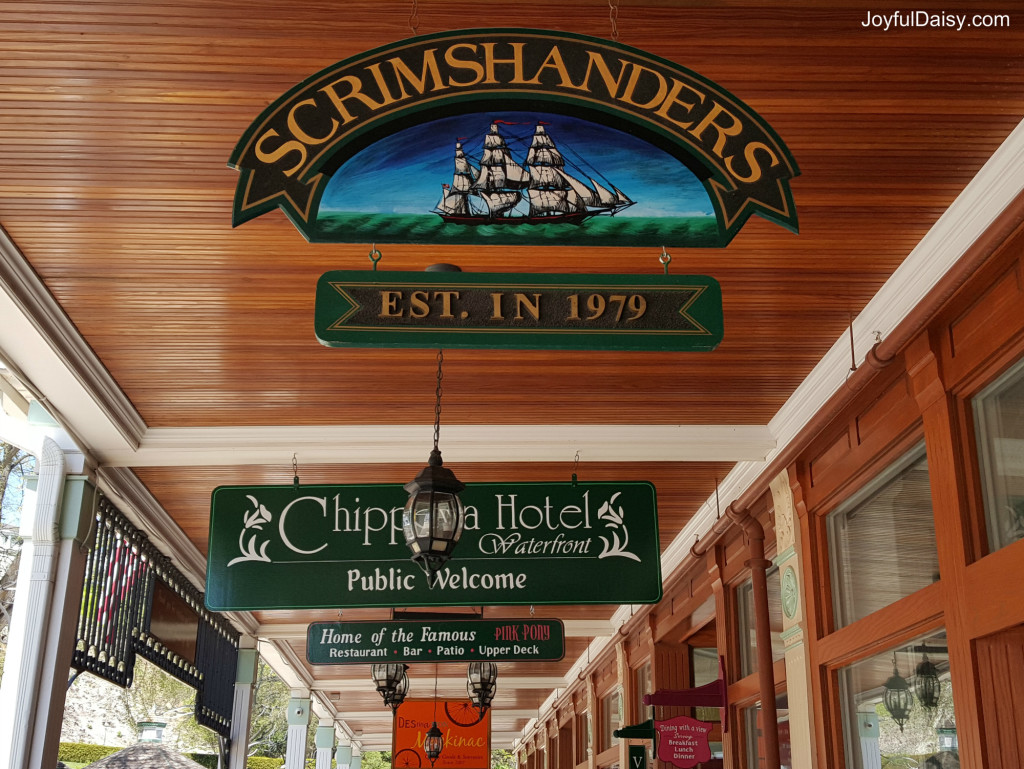 I just love shopping and eating my way down main street! Oh and don't forget all the cute little shops on street back on Market street.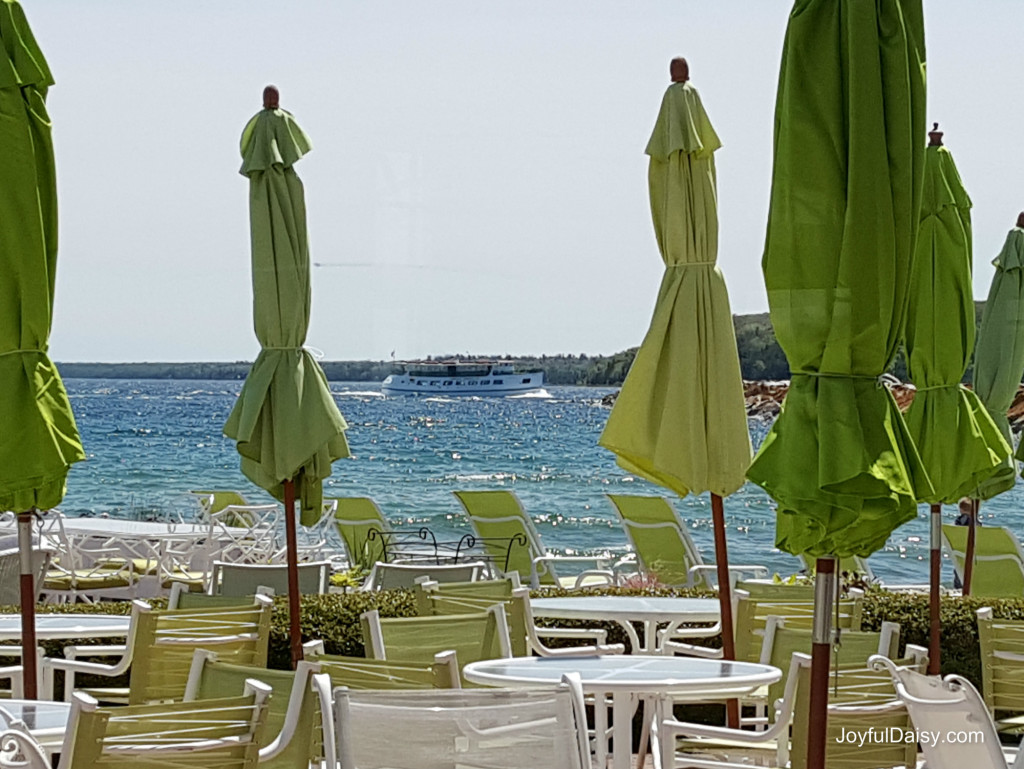 We always like to start our island visit filling our belly's with lunch so we don't get tempted too quickly to have fudge for lunch! One of our favorite spots to dine is the Carriage House at the stunning Iroquois Hotel. Still a little chilly to dine outside, but as you can see the tables and umbrellas are ready for those warmer days to dine lakeside and watch the ferries come and go. 🙂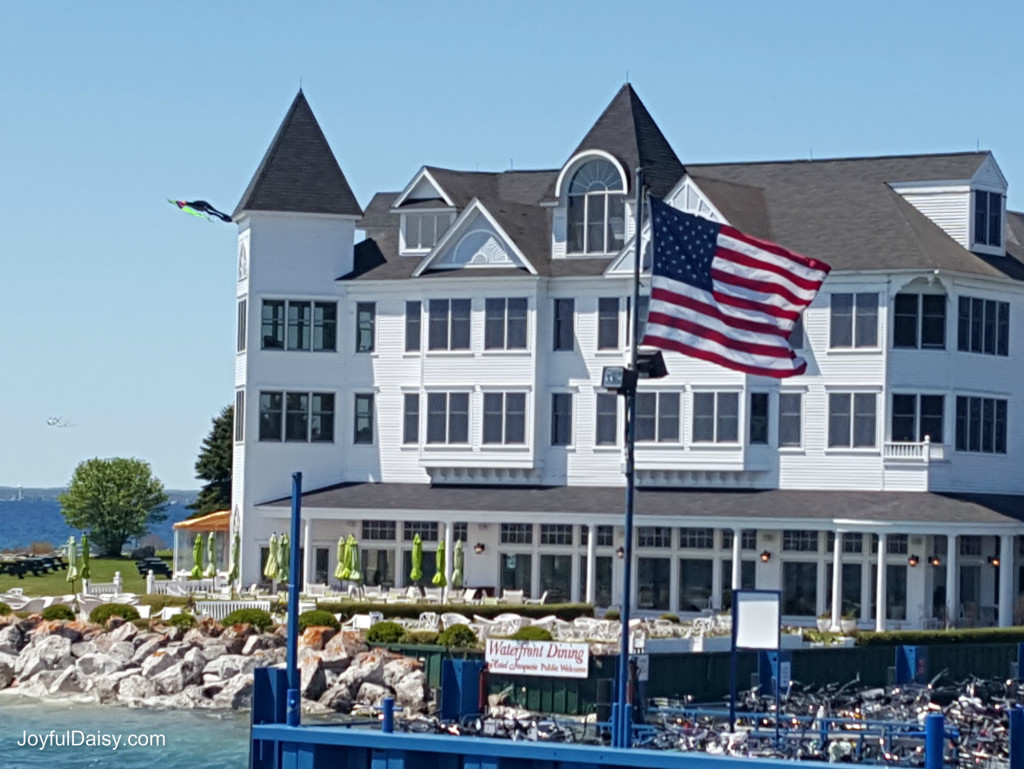 Here's a view of the Iroquois Hotel from the ferry. I have never stayed here but I am sure it would be lovely.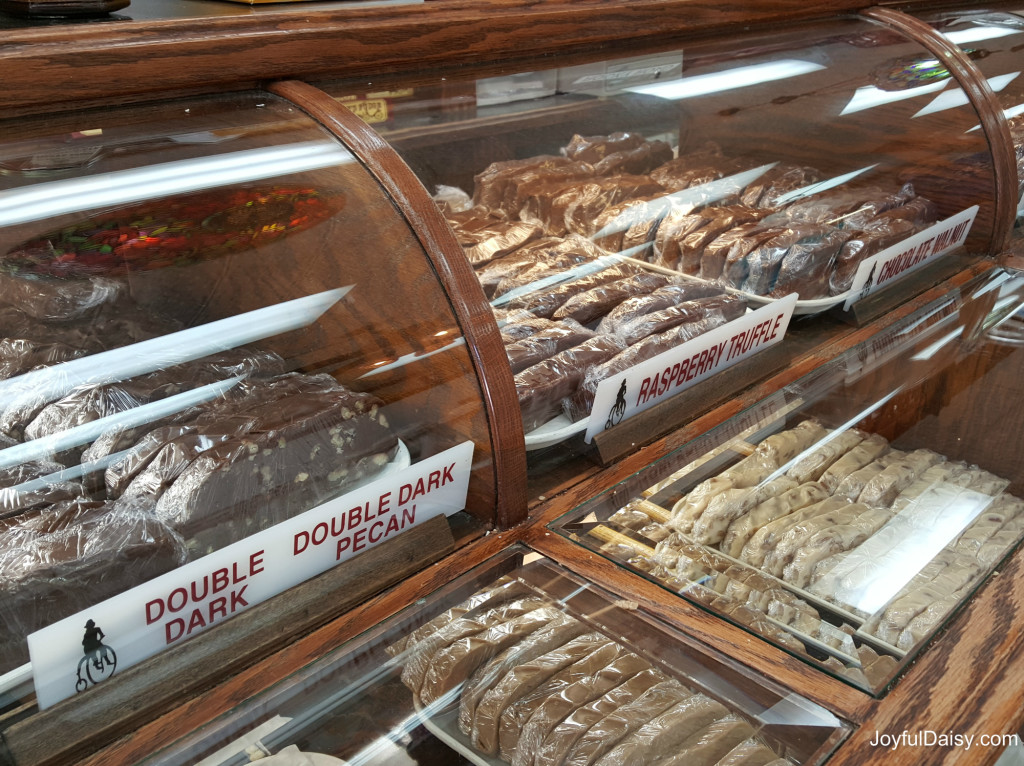 As you can see…the fudge can be mighty tempting and how do you decide which flavors when you do decide to make this sweet purchase?! Well rest assured, all the Mackinac Island fudge shops I ever been in have smiley people behind the counter ready to tempt/offer you samples of their homemade fudge!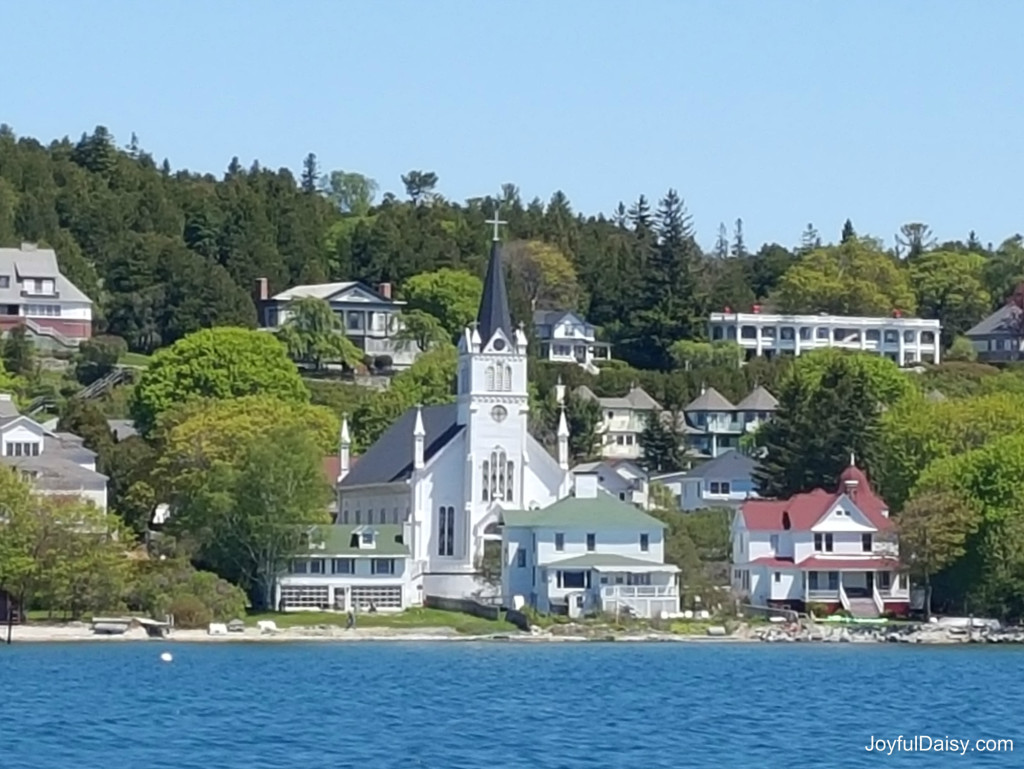 How beautiful and majestic is the Ste. Anne Church visible from the harbor. Built in 1874 on donated land from the former fur trader, Magdelain Laframboise. This is a magical venue for a fairytale wedding. Oh, and if you are planning a Mackinac Island wedding, let me give a huge shout out to… TasTCreation.com. They make not only the most beautiful cakes but also some of the best cakes and desserts I have ever tried. I was at a wedding expo once where she offered lots of samples and her cakes were by far the TasT-est of the many vendors showcasing there. Click here to view more on Ste. Anne's Church.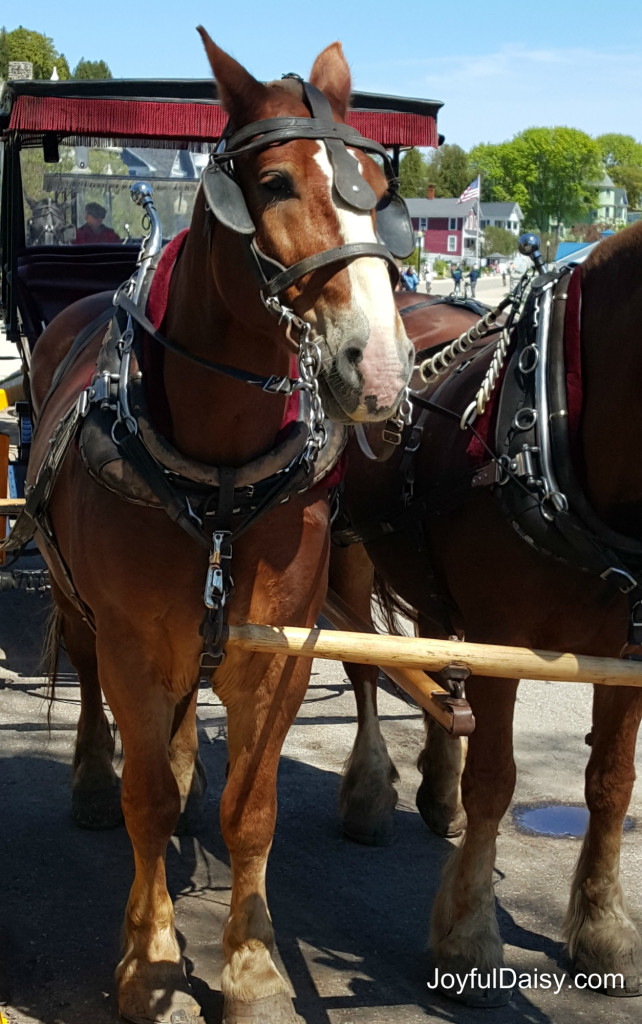 I bet the horses are glad to be back to work too after a long winter!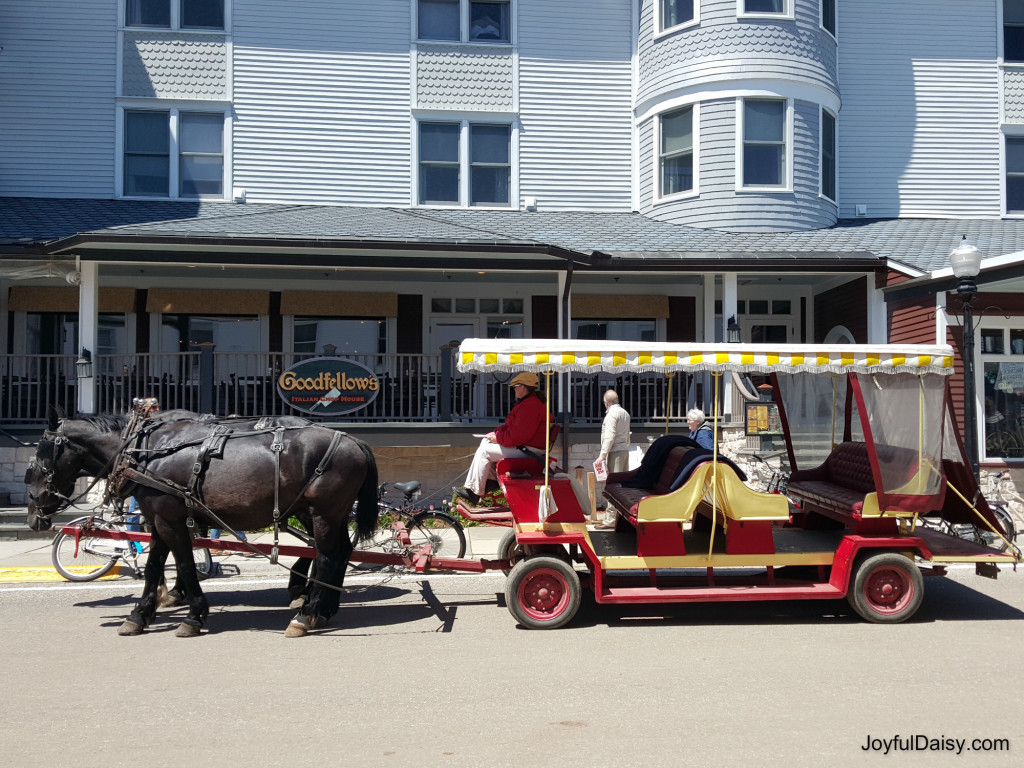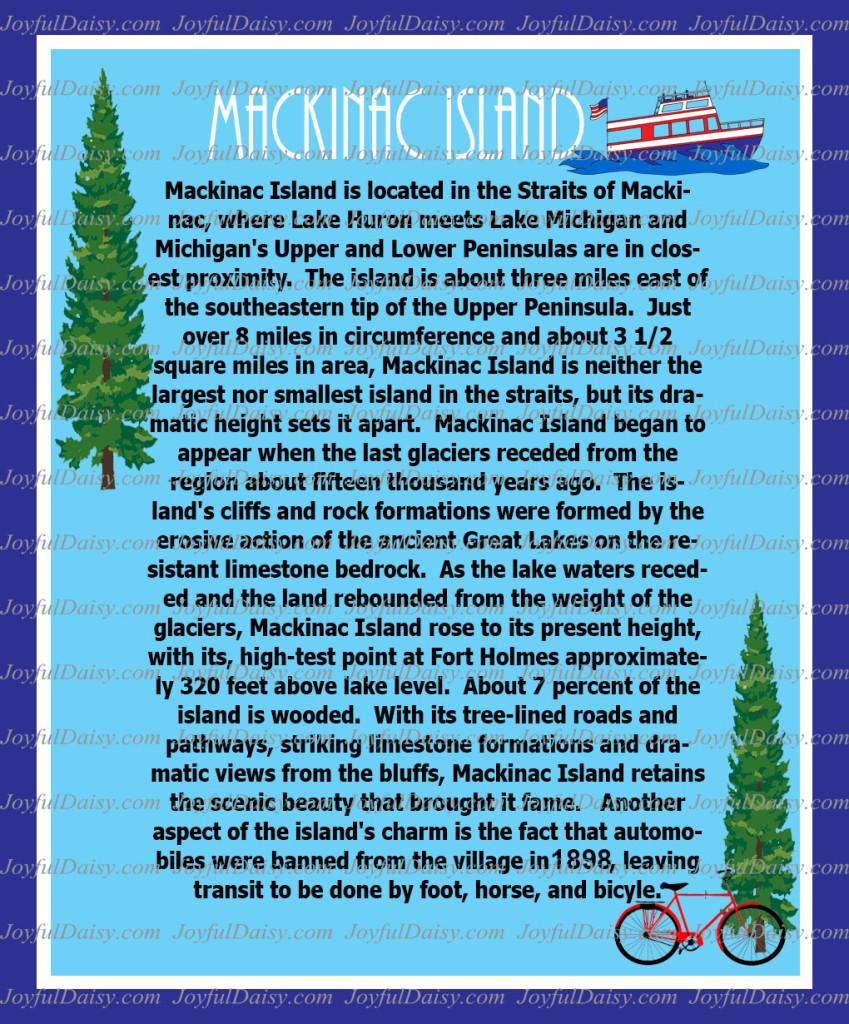 As mentioned above in our Mackinac Island dye cut, part of Mackinac Island's charm comes from the fact that automobiles were banned from the village in 1898. Click here to view more Mackinac Island Clip Art great for embellishing photos and scrapbooks.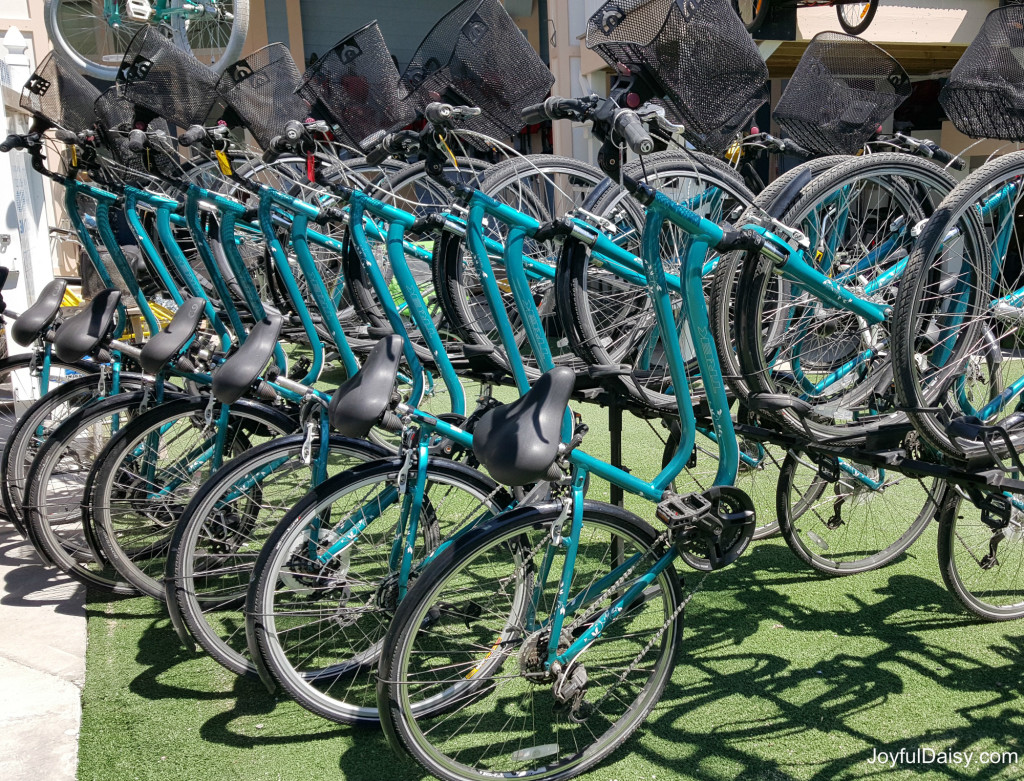 Shall we share a bike and go with a tandem?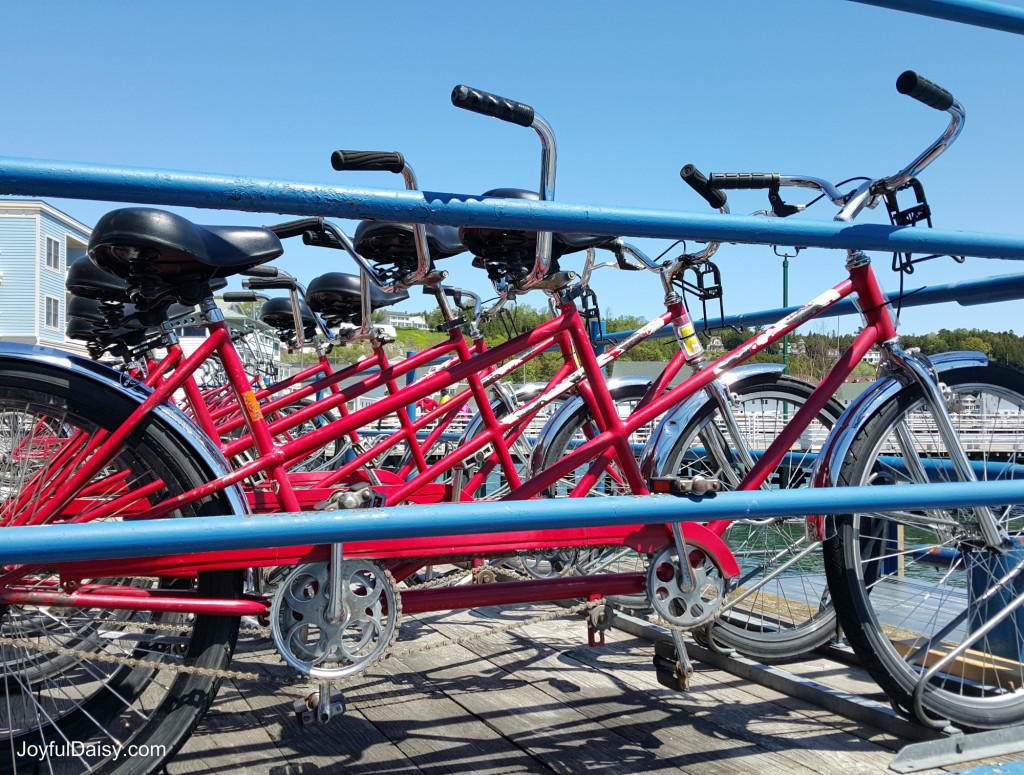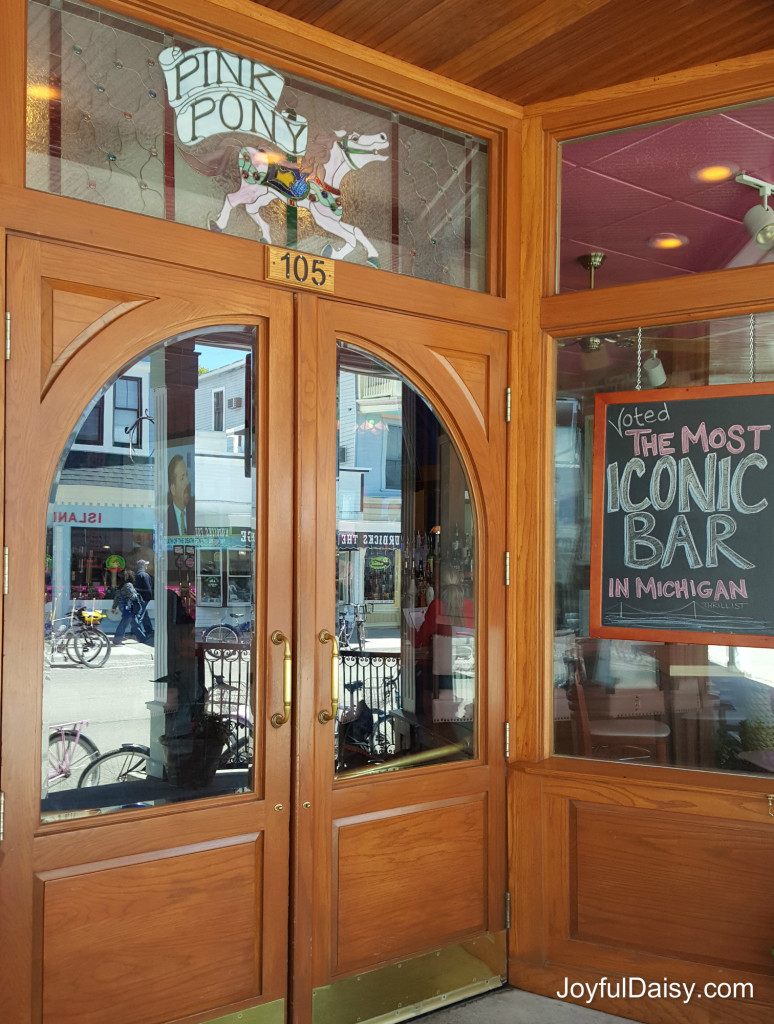 You may want to stop on by The Pink Pony, as the sign says…voted the most iconic bar in Michigan.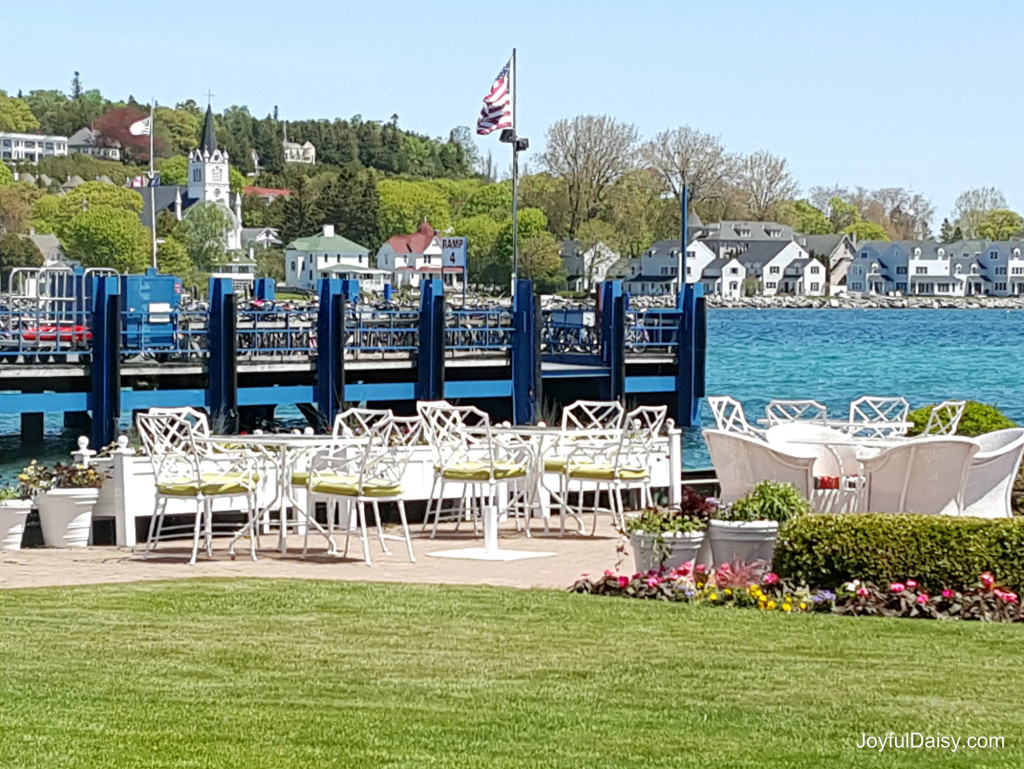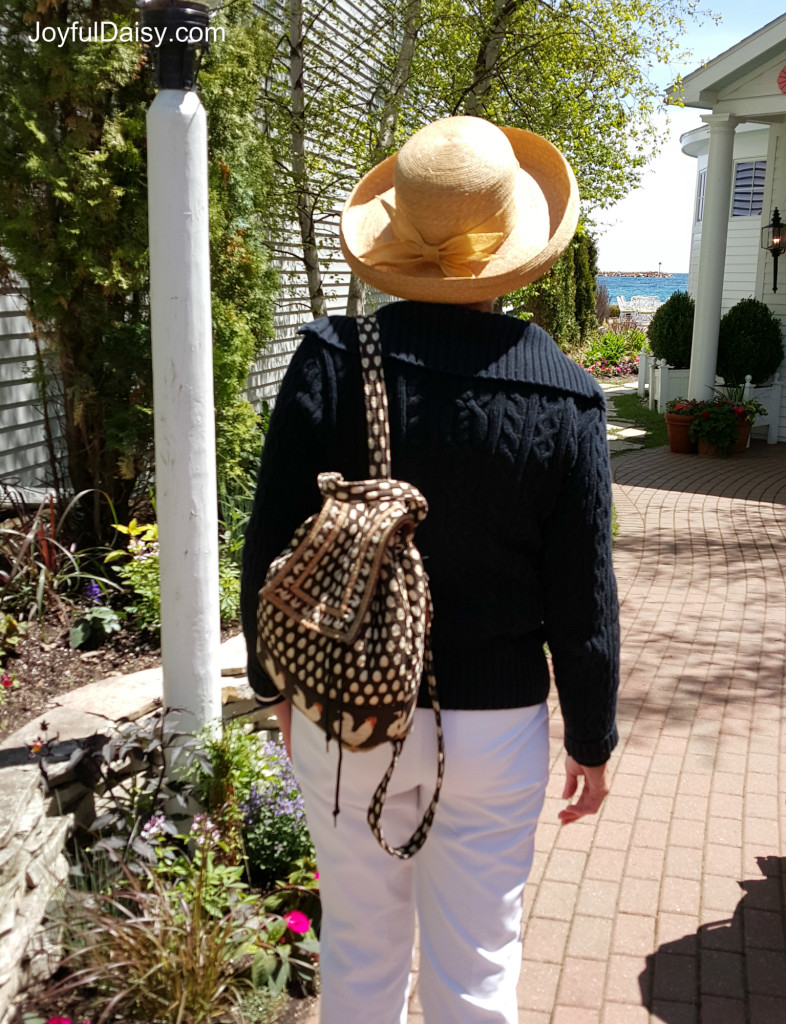 Lastly, I wanted to share a little Mackinac Island style… Now while anything pretty much goes from formal to very casual "fudgiewear" – see below 😉 I just couldn't help but photograph how cute my mom looked with her Hat and Vera Bradley backpack. Mom you are always inspiring! 🙂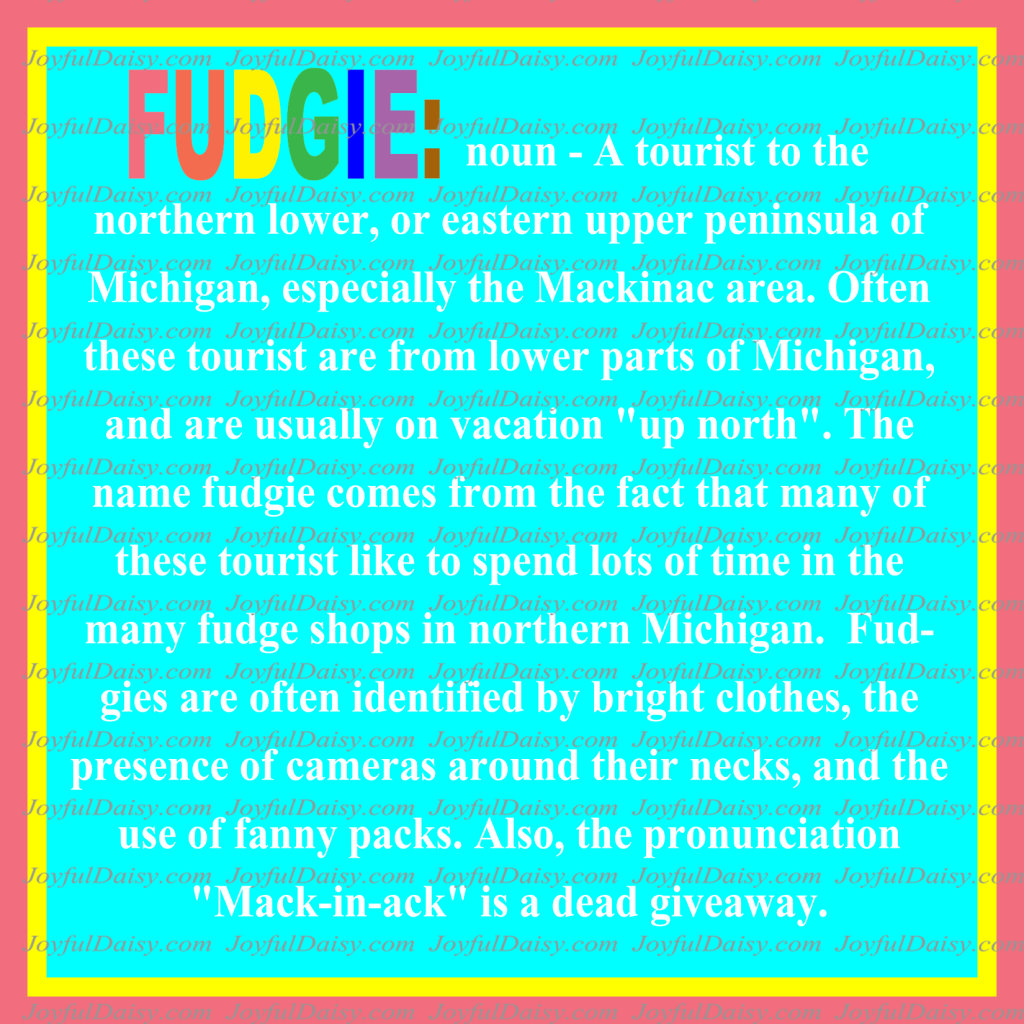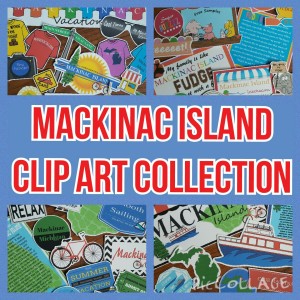 CLICK HERE to view our Mackinac Island Clip Art Collection and PROJECT SHOWCASE. Lots of fun easy ideas of how to scrapbook your Mackinac Island Photos. Come and craft with us 🙂
You are welcome to CLICK HERE to view more pictures of our beautiful area – Mackinac Island and Michigan's Upper Peninsula 🙂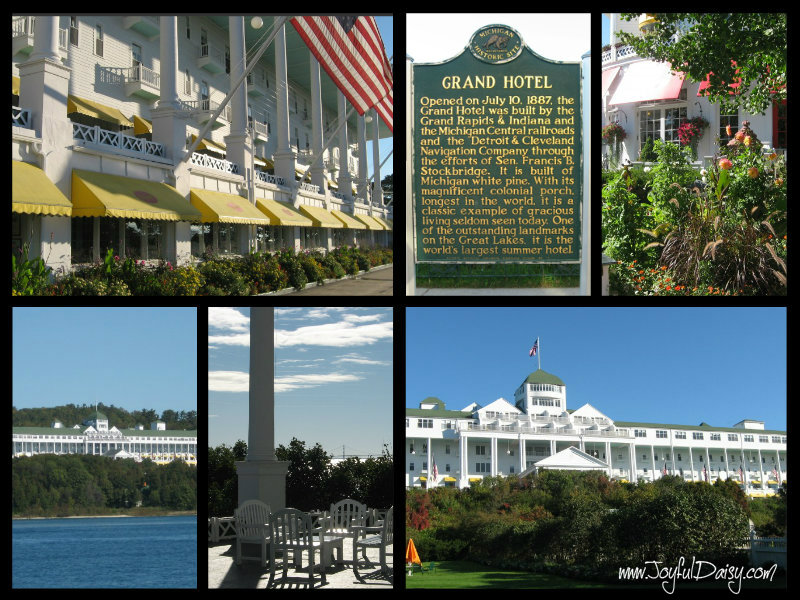 Have a JOYful Daisy DAY!