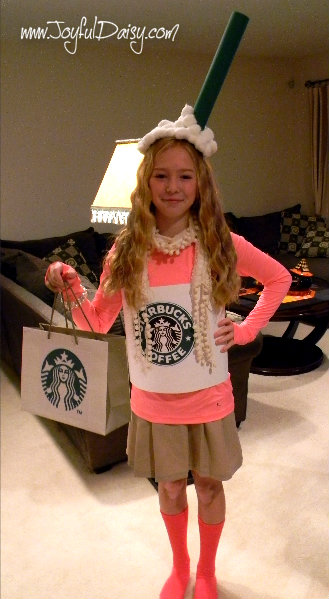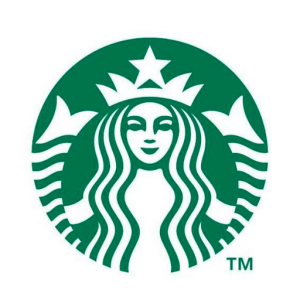 This is one of the easiest and most inexpensive Halloween costumes I have ever made. This Starbucks costume could also be the quickest costume I have ever made, thankfully so since we made it after an out of town basketball game the night before Halloween!!!
Using a few Starbucks logos found online and all other materials that we had found from the craft room to the cotton balls in the bathroom, this was fun to throw together and I think my Lily Latte is adorable complete with Starbucks labeled trick or treat bag 🙂
If you would like to whip up one for yourself, here is what you will need…
2 White poster board
Ribbon for straps
Plastic headband
Cotton balls
6″ x 12″ Green paper
You can download the 2 Starbucks labels I found online, as well as, the PDF of the back label that I made…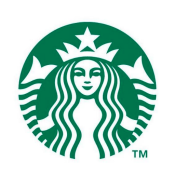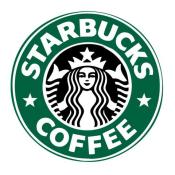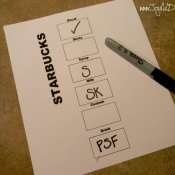 In case you are wondering what that purple and white piece is above, let me tell you…it is the tab opening from a Kleenex box and I have a huge pile that I have saved for recycling projects that hopefully I will be sharing with you soon. Anyways, if you don't have one, you can just cut an oval piece about 4″ x 7.5″ out of your poster board.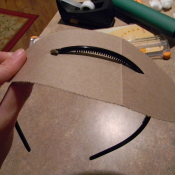 Make two small holes about 4″ apart in the middle of the oval to slip the headband through.
Hot glue the top and sides of the oval to the headband to secure.
Hot glue cotton balls over the entire oval to cover.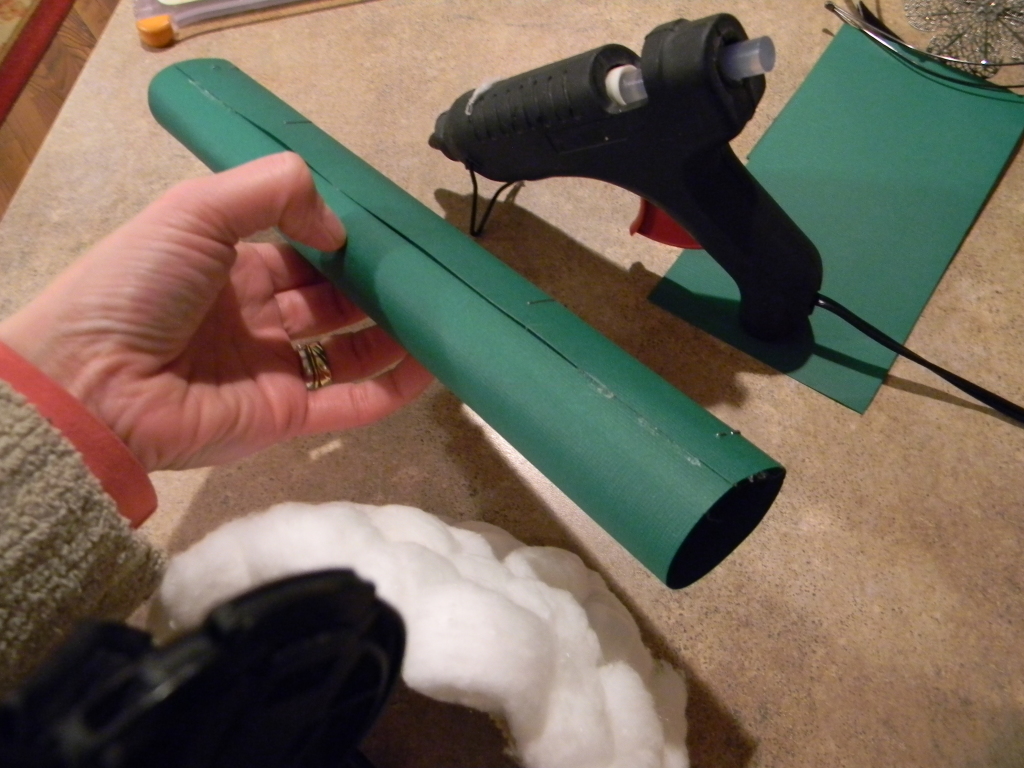 To create Starbucks straw, roll up your 6″ x 12″ piece of green paper and staple or tape to hold in place. I then hot glued the seam.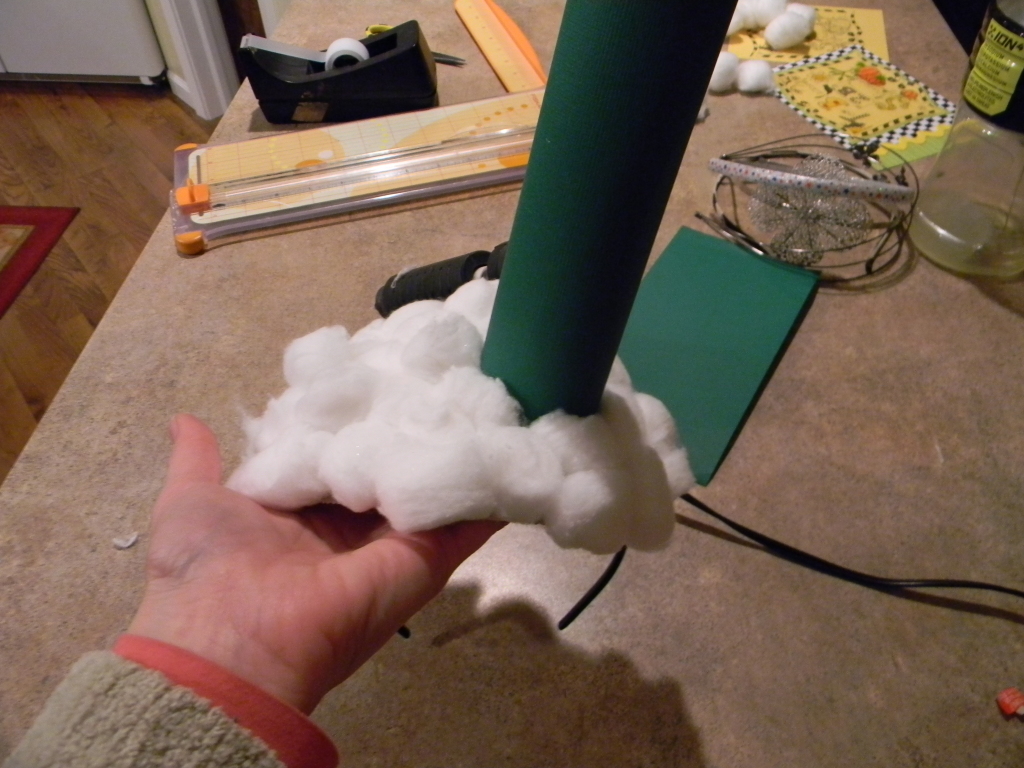 Place straw on side of hat, wiggle around slightly so it makes an indentation of where to add the glue.
Remove straw, add glue, and then place straw firmly on hot glue and hold for a minute until glue dries.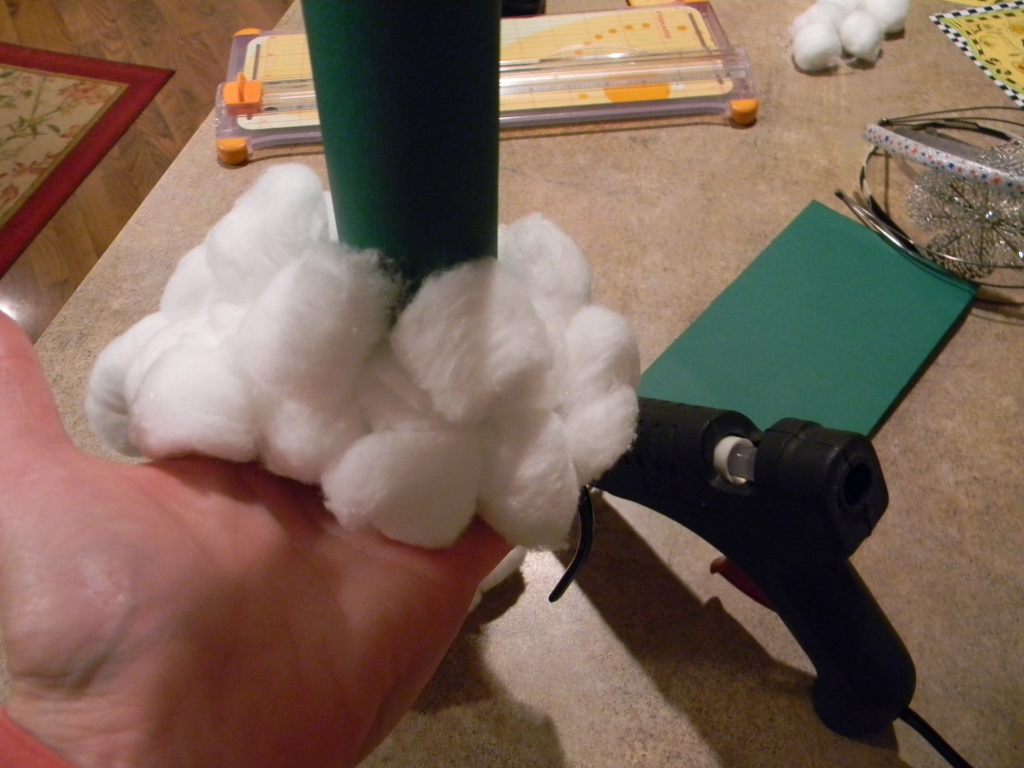 Hot glue a few more cotton balls up around sides of straw.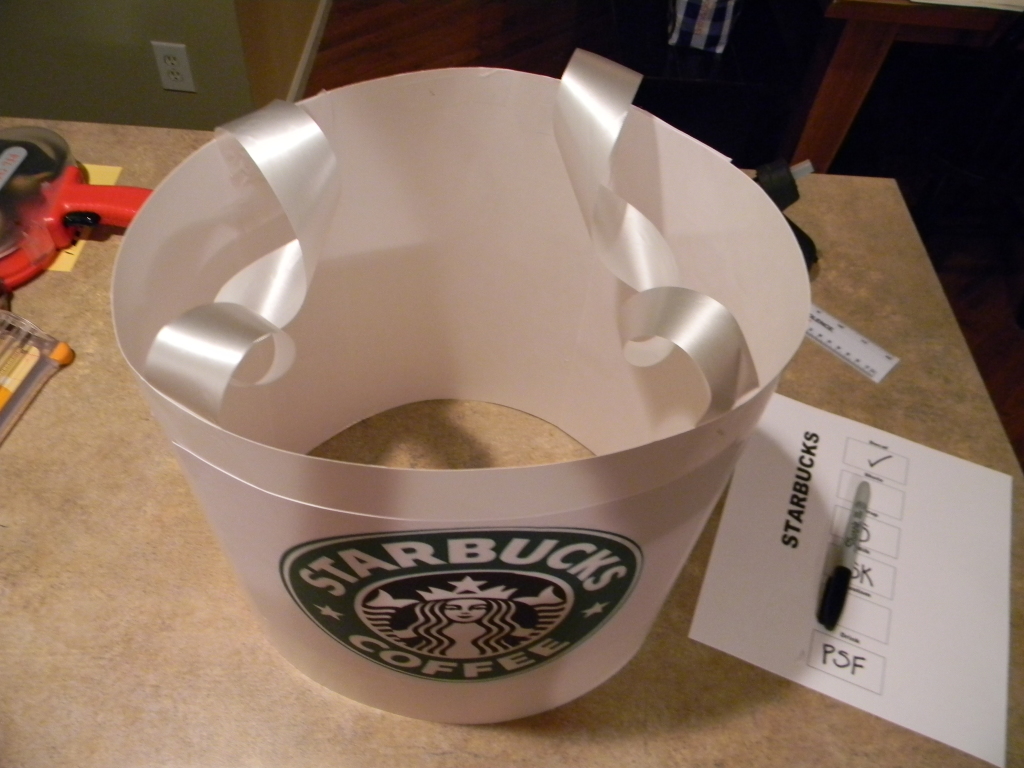 I wrapped poster board around Lily loosely under her arms and then measured how much more I needed to add so that the costume would fit over her head and yet be small enough so she was comfortable.
Then I just added the extra width of poster board and hot glued it to the first piece to form a cylinder.
Then I slipped it over Lily's head and had her try to sit, marking how much I need to cut off the length of the cylinder so she could sit properly. Initially I cut 6″ off the bottom, then 2″, and then 1 last inch so she could sit easily.
I slipped it over her head again to mark and measure where to adhere ribbon straps. I hot glued the straps in place so it could withstand her pulling it over her head a few times.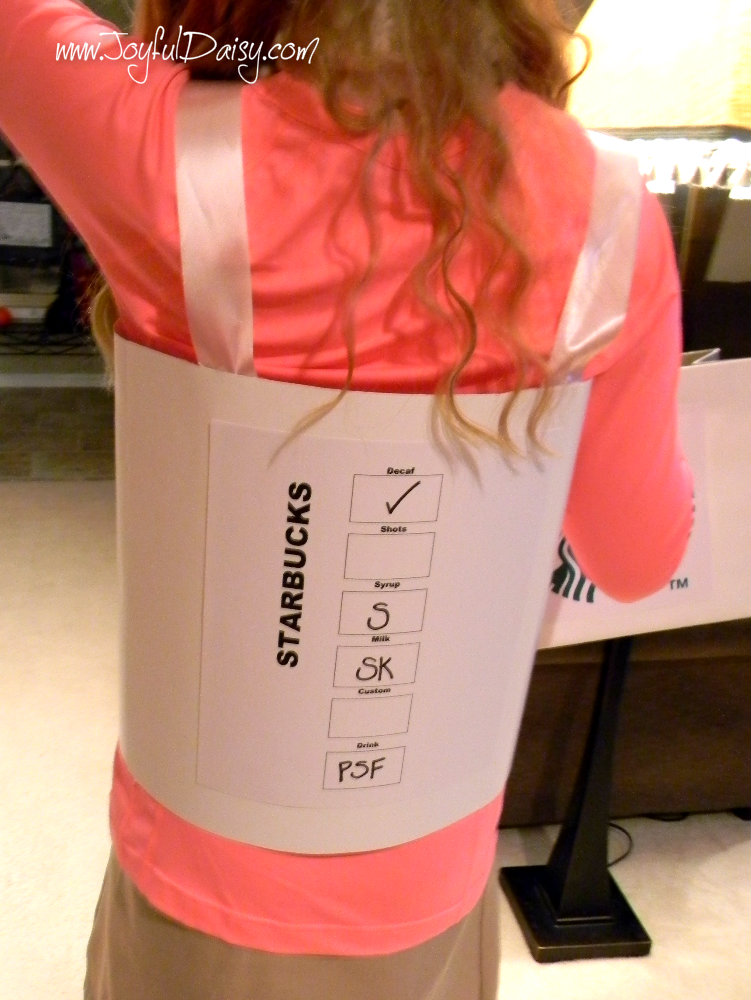 Lastly, we added the Starbucks coffee label to the front of the costume and the coffee drink options to the back, after we customized it… making Lily a decaf, with skim milk and strawberry syrup. Lastly marking the drink PSF for Pink Starburst Frappiccino! 🙂 Then we adhered the Starbucks logo to a recycled Chico's bag for her trick or treat container.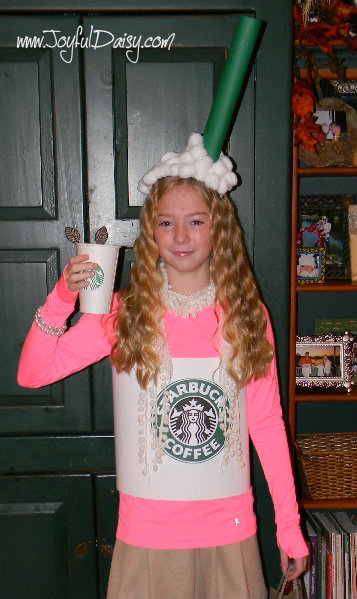 To complete and further customize your Starbucks costume, just raid your closet to find some complimentary duds to bring it all together! Lily chose a khaki skirt, pink shirt and knee high sox, with some chunky white bracelets and a white scarf.
I think a white boa would be adorable with this outfit if you don't have a white scarf!
If you need a quick, cheap costume, I hope this Starbucks costume does the trick so you can get some treats!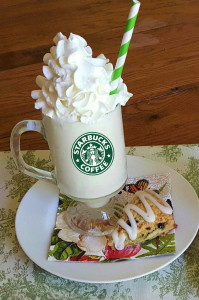 If you love frappuccinos, and I am guessing you do… CLICK HERE to see how to make our Copycat Starbuck's Vanilla Bean Frappuccino!