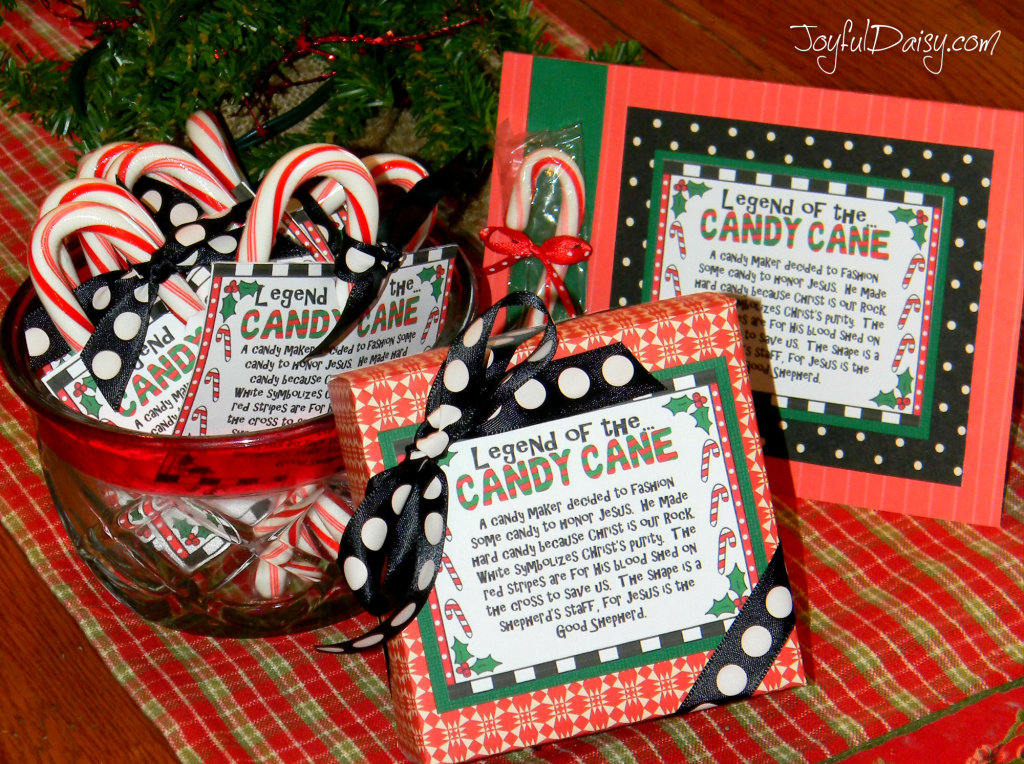 Make a cute card, decorate a small box and fill it with mini candy canes, or create adorable individual candy cane gifts featuring the Legend of the Candy Cane.
Follow along to get instruction on our candy cane crafts that you can make by creating your own image or you can CLICK HERE to purchase our legend of the candy cane labels.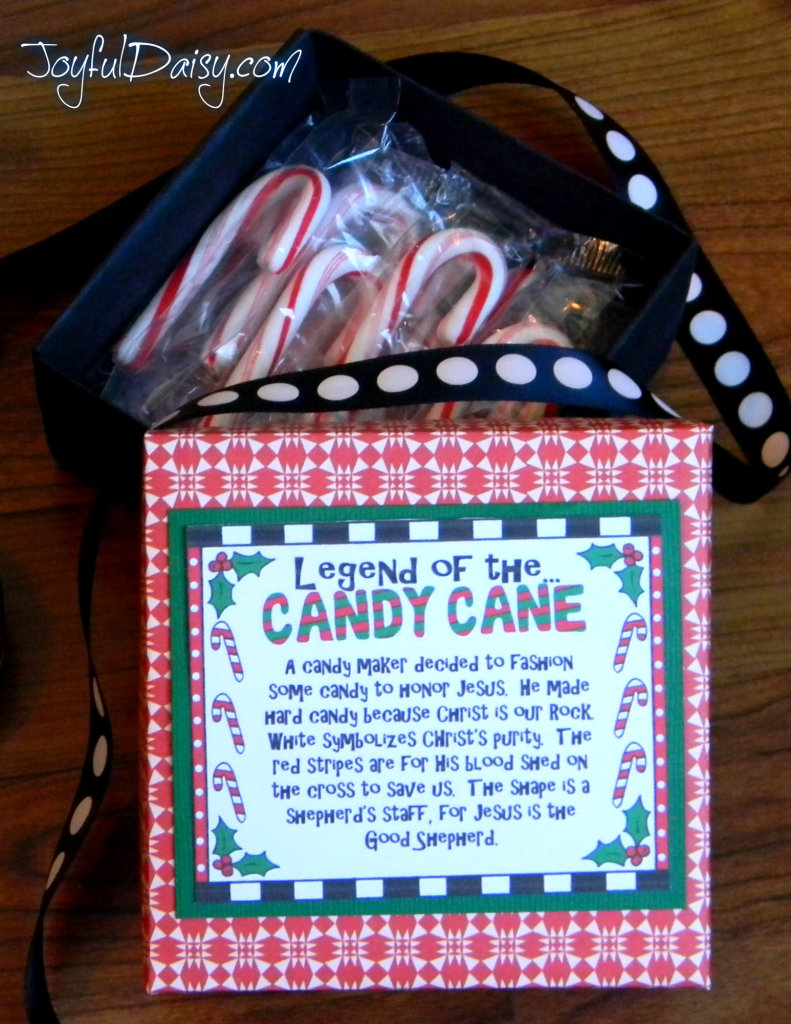 To create this simple gift, just make a box with the following measurements…
Choose a decorative 12″ x 12″ piece of paper.
Choose a medium to heavyweight paper for the bottom of the boxes and cut it 11 1/2″ square.
CLICK HERE for instructions to make box with the measurements above.
Once your box is complete, mat the Legend of the candy cane and decorate the top of the box.
We filled the box with mini candy canes but you could also fill it with some homemade candy cane bark too.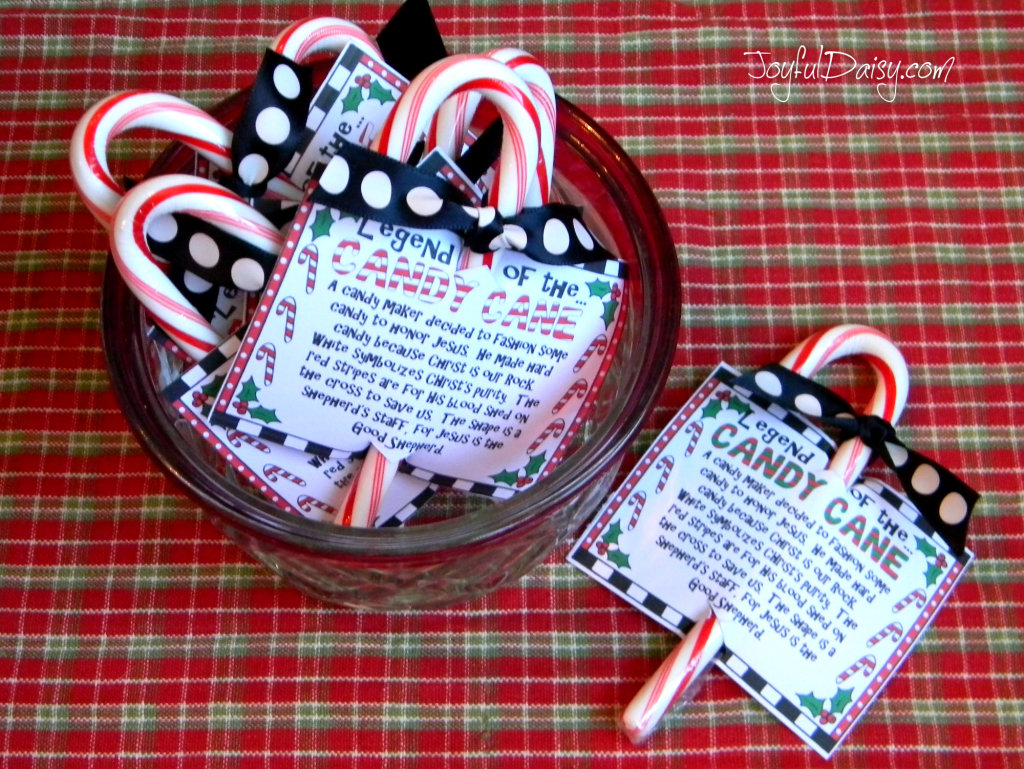 These are super simple and are great for party favors or Sunday school gifts.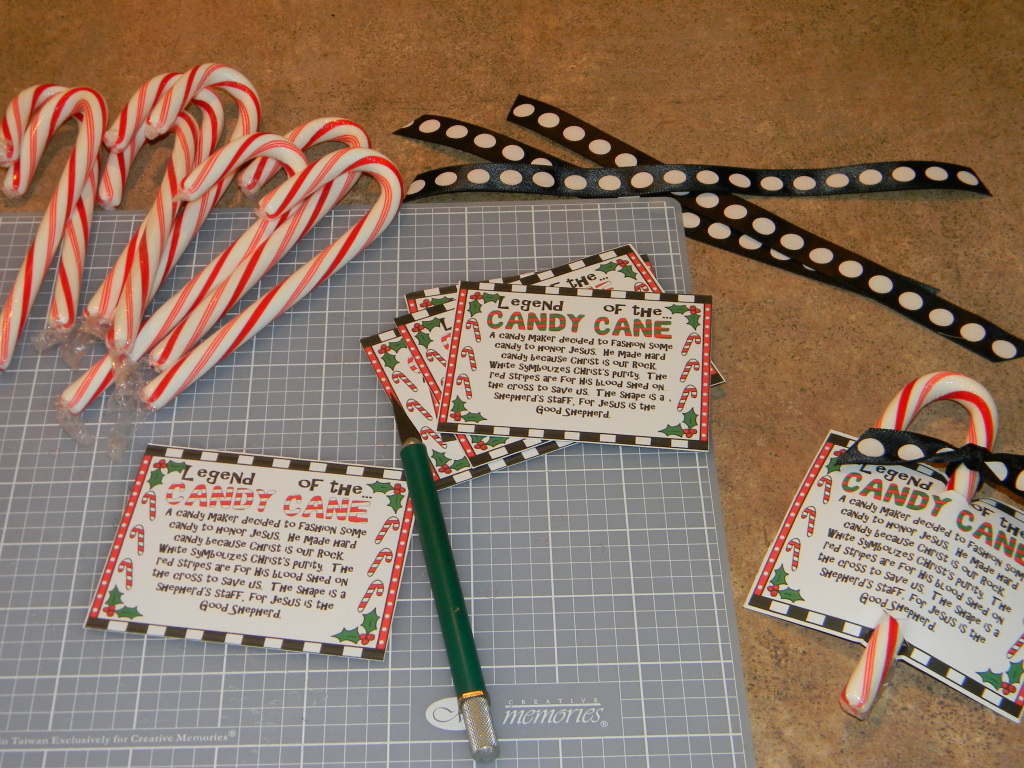 Whether you are using our printables or creating your own, be sure to print on medium to heavy cardstock and then cut out.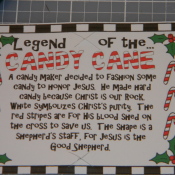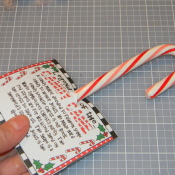 With an Xacto knife, cut an x on the top and bottom of printout.
Poke candy cane through the top x from the front and then through the bottom.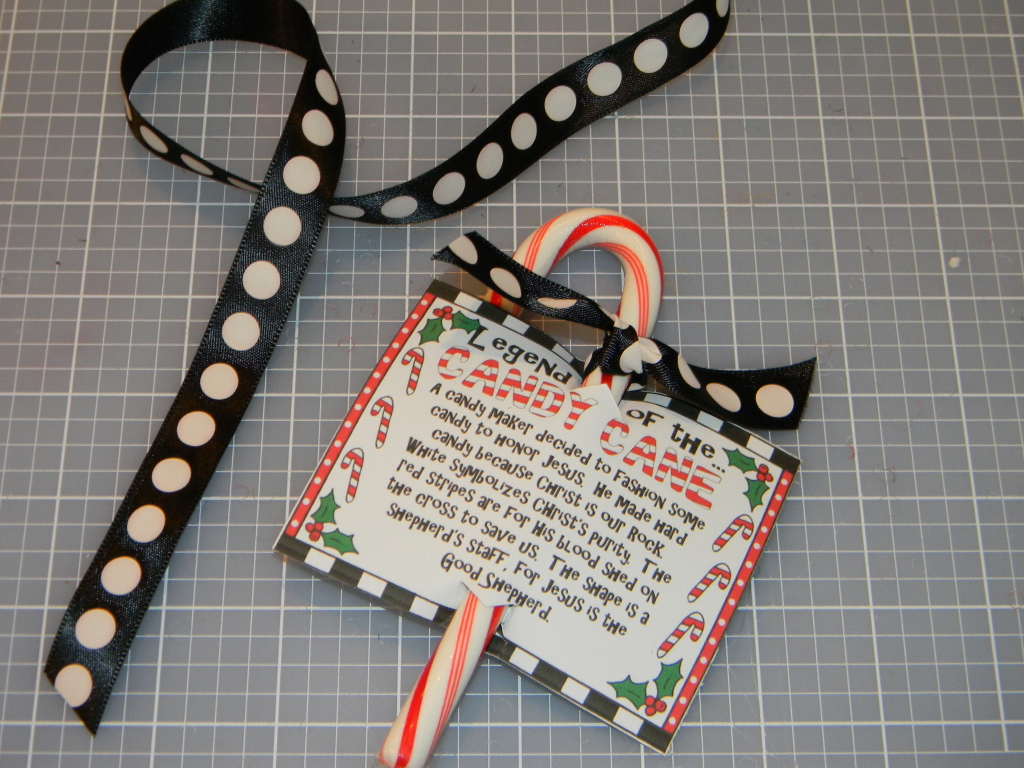 Cut an 8″ piece of ribbon and tie around the top of candy cane. 🙂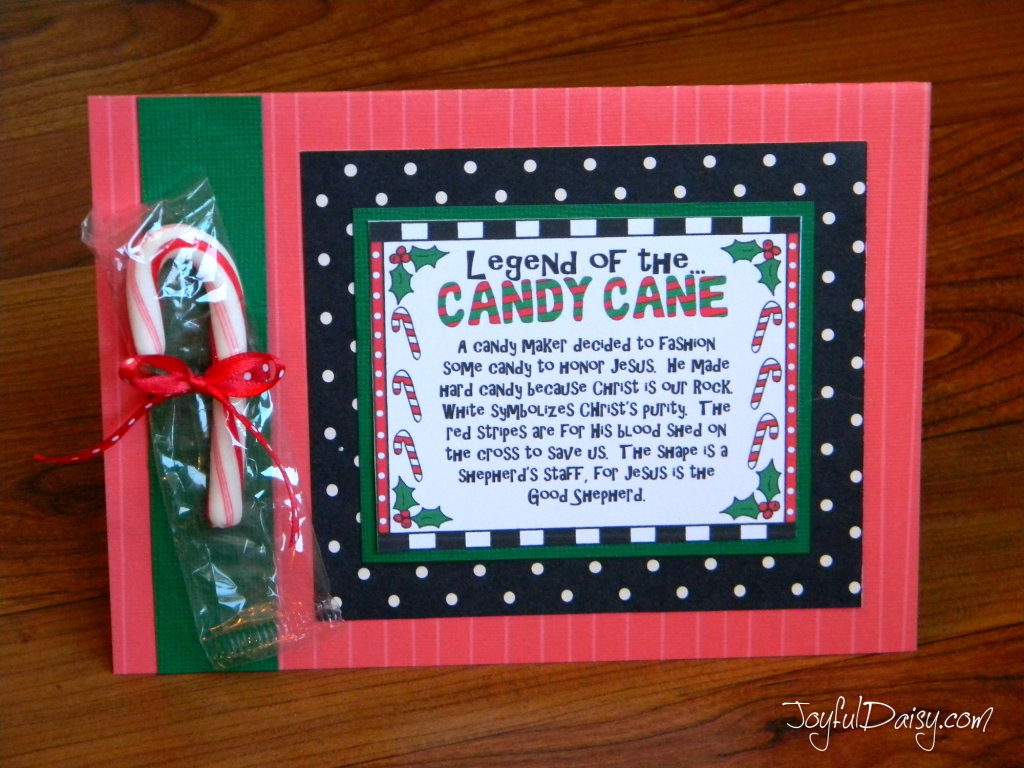 For our candy cane card, we just cut out the card version of our Candy Cane Legend image and double layered it on green and black polka dot paper.
Cut a 1″ strip of green paper and wrap a ribbon around it and tie on small candy cane before adhering to card.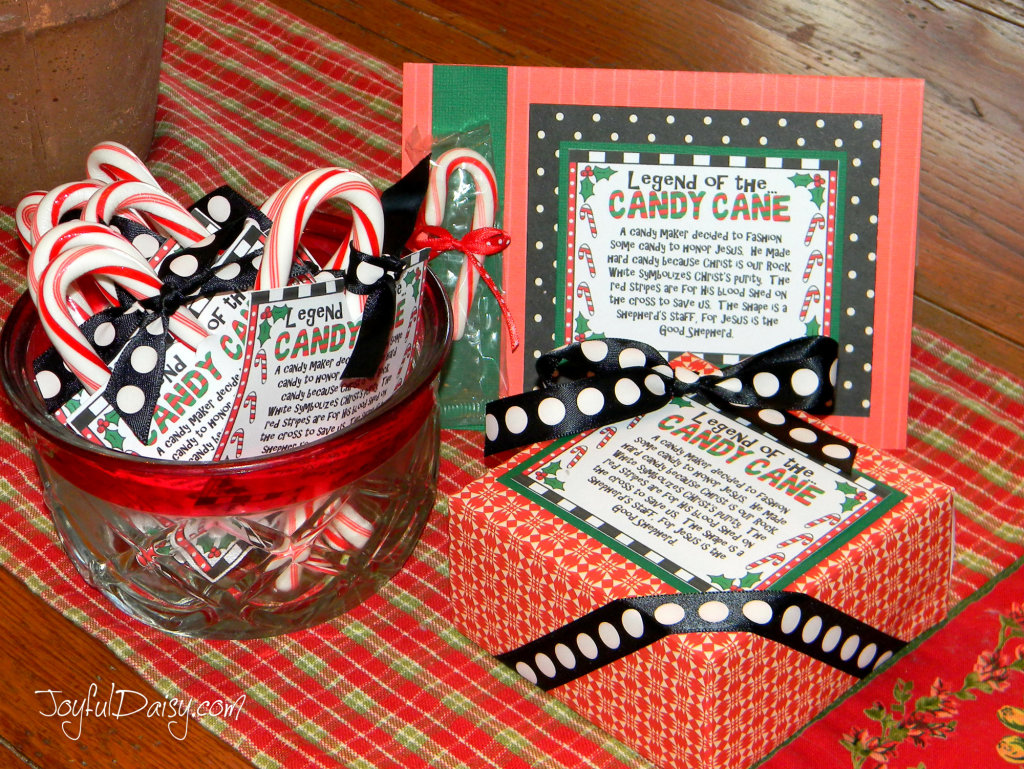 I hope this inspires you to create some Legend of the Candy Cane crafts and share the real reason for the season:)
MERRY CHRISTMAS!
Purchase Joyful Daisy's Legend of the Candy Cane card and candy cane printables HERE.
CLICK HERE or ON PICTURE BELOW TO SEE OUR HOLIDAY SPECIAL…