I admit that one of the most attractive features of a clear cookie jar is visible yummy cookies, however, these plain silver lids with plastic brown knobs needed a makeover really bad and since I just found these adorable porcelain coffee knobs the timing was perfect!  I mean look at these from Mackenzie Childs cookie jars…aren't they beautiful?  But they are also $52 so let me show you how easy they are to make and you can run to Hobby Lobby and find the perfect knobs for inspiration!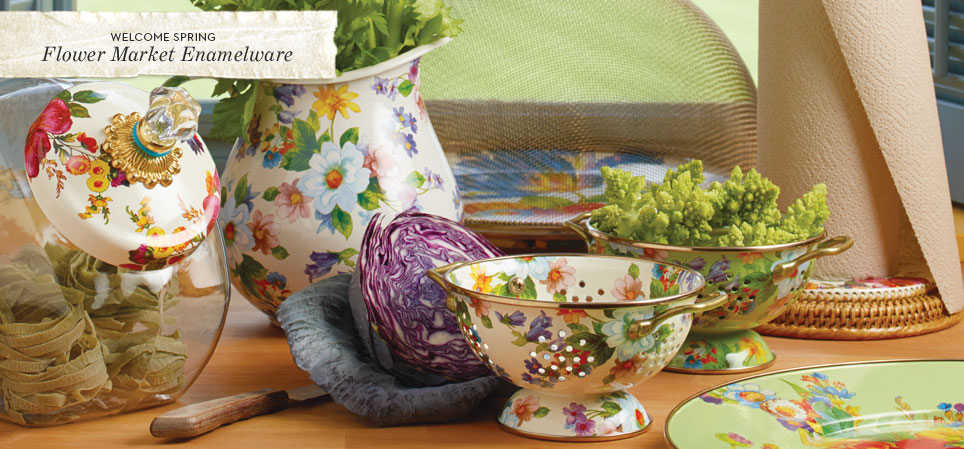 First remove the ugly plastic knobs.
Next, spray lids with one coat of Kilz primer and let dry.

Using a pencil, mark the center with a vertical and horizontal line.
Measure 1/2″ out from center on both lines, make marks and then draw lines to create grid.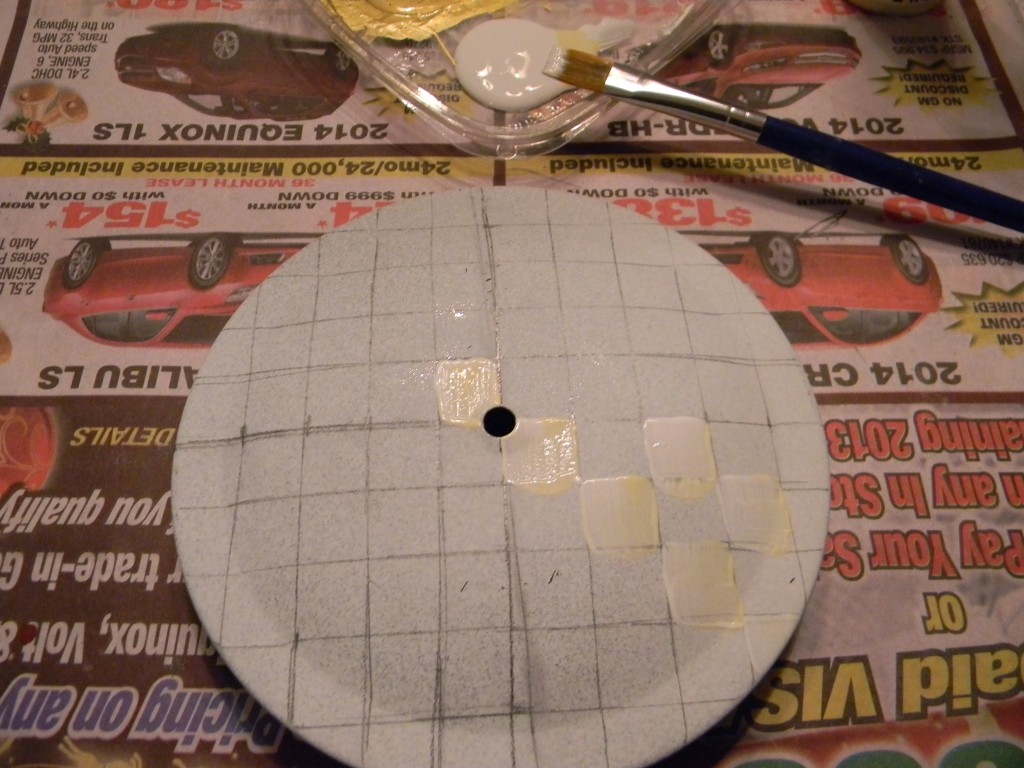 Using the two-tone technique, dab your 1/2″ flat paintbrush in white and a little bit of cream paint.
Paint every other square white/cream.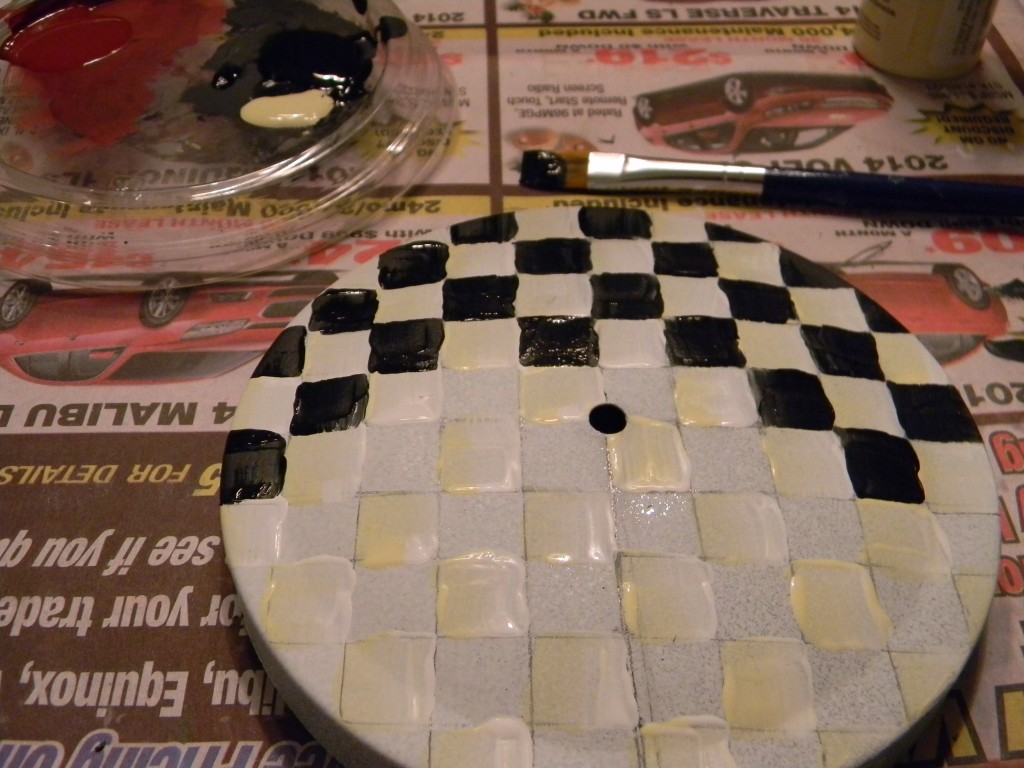 Paint the remaining squares black.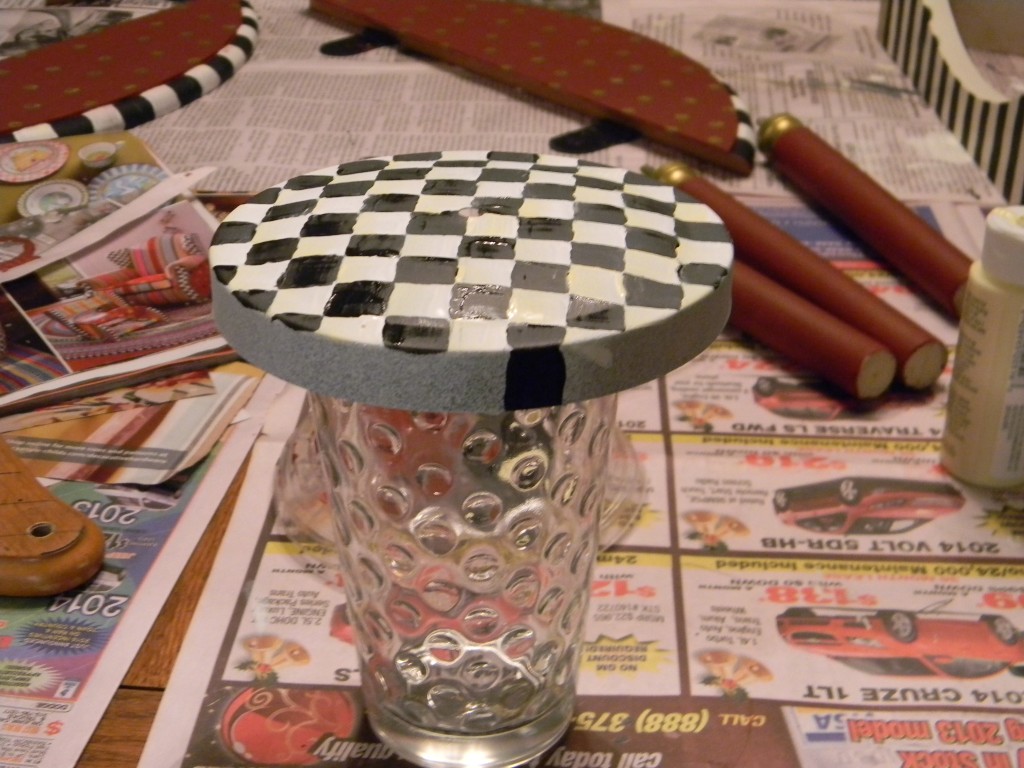 Place lid on a glass and then paint the sides with white and black stripes.
(As you can see, I was working on my Mackenzie Childs table knock off at the same time!  I've never been good at doing one thing at a time 🙂 )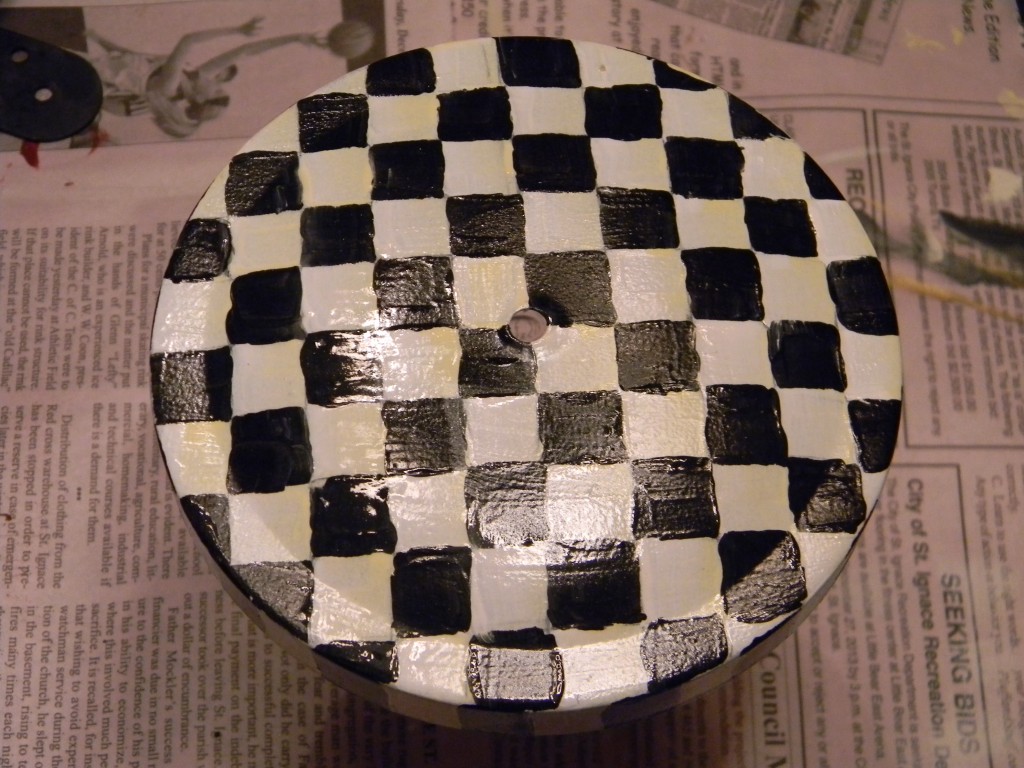 Once it is completely dry, add one coat of glossy varnish.
When the varnish is completely dry, add knob.

Paint lid with brown craft paint.
Once that dries, apply one more coat of brown paint and then put a small amount of gold on flat paint brush and lightly brush over wet brown paint.  This looks gorgeous 🙂
Place on a glass so you can paint the side more easily.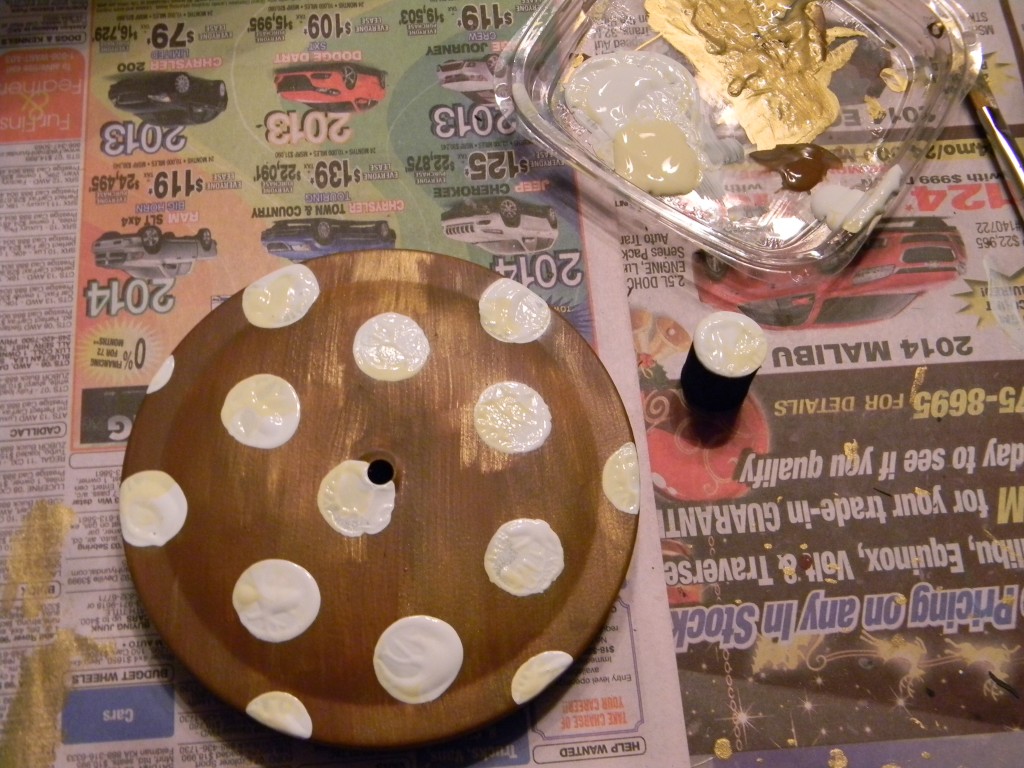 When paint is dry, apply large polka dots with foam stamp dipped in white and cream paint.
Using the eraser at the end of a pencil, dip it in black paint and then add to large white/cream polka dots.
When polka dots are dry add a coat of varnish and then add decorative knob.

I snuck over to my mom's to replace her lids and she was so excited to see them when she got home from work!  Some times these little things can be so much fun!
THIS PROJECT WAS FEATURED IN WOMAN'S WORLD!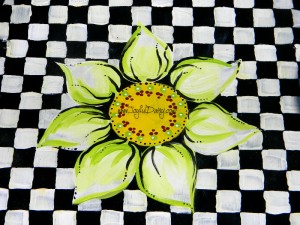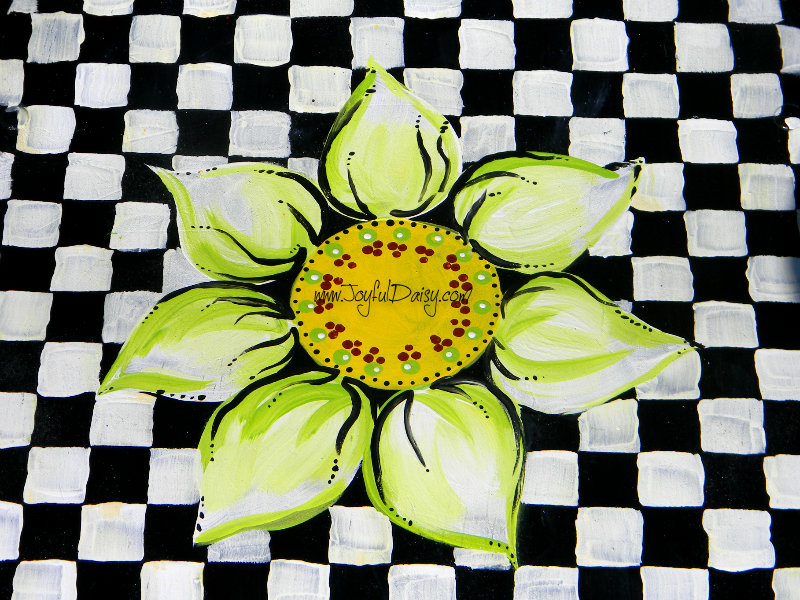 VIEW MORE HOME DECOR TUTORIALS
 

************************************************************************
If you enjoyed this post, be sure to sign our email list on the top right hand column.  I have a lot more MacKenzie Childs, Pottery Barn, and Ballard Design knock offs planned:)
You can also connect with Joyful Daisy on

FACEBOOK

,

GOOGLE

,

PINTEREST

,

TWITTER

,

AND

RSS

.  I would also love it if you shared this project by clicking social link buttons below, sharing is caring 🙂
Thanks for stopping by
Cyber hugs,
Amy- joyfuldaisyforever@gmail.com
I link party at Savvy Southern Style and other great featured sites.