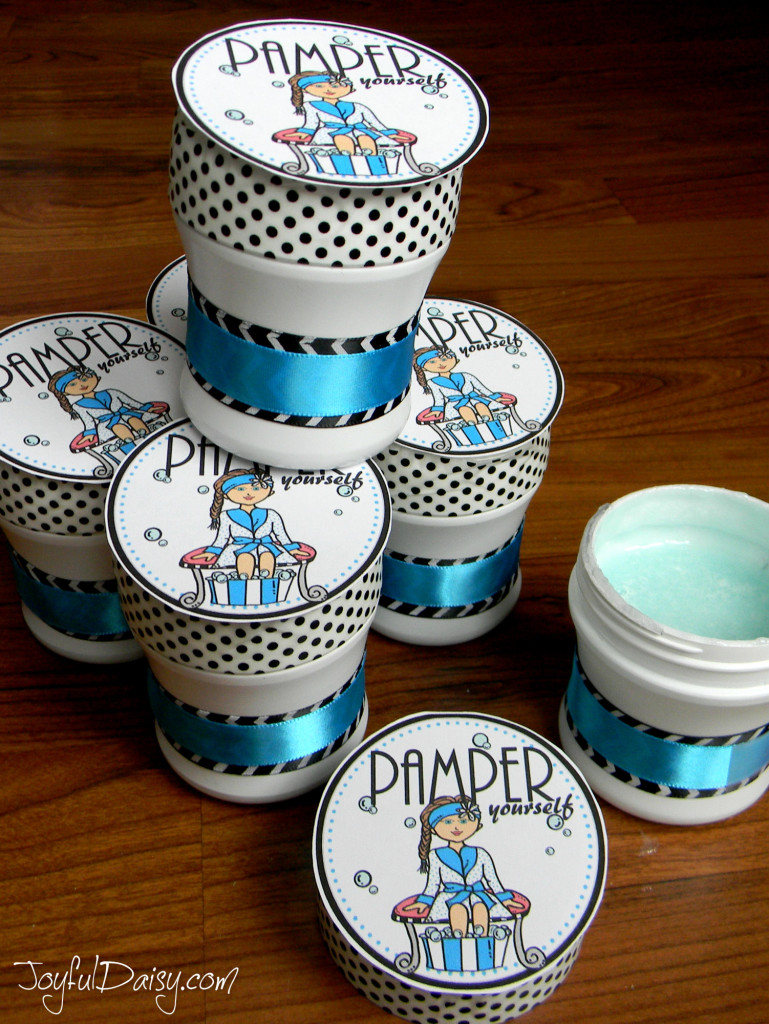 This is so easy, I cannot believe how much I have paid for sugar scrubs in the past! Not only did we save oodles by not buying a bunch of body scrubs for everyone at Bath and Body, we were also able to customize and match the scrub and packaging with her party them and to top it all off… recycle those gum containers that have just been waiting be repurposed!!!
To whip up 6 sugar scrubs, all you need is…
12 oz. Body Wash Gel (We used Softsoap Citrus Splash & Berry Fusion moisturizing body wash with moisture beads.)
2 cups granulated sugar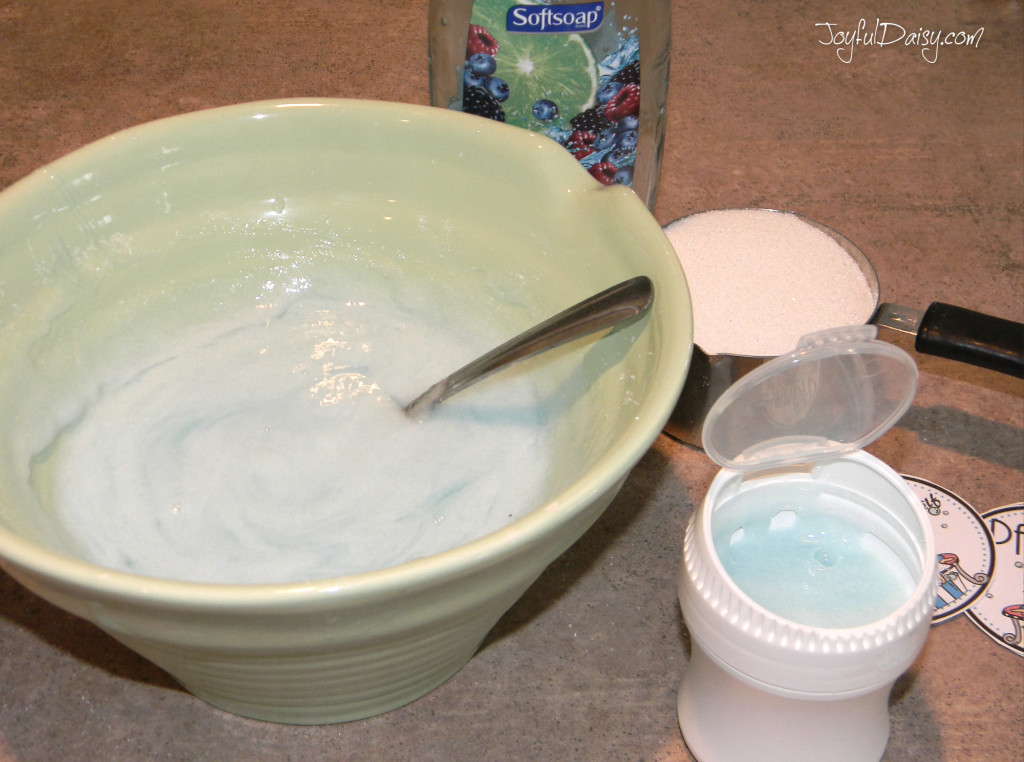 Just mix together and equally distribute between 6 recycled gum containers. 🙂
How to make sugar scrub containers, all you need is…
1/2″ Wash tape (I love the black and white polka dot!)
Ribbon – I used a 1″ black and white chevron layered with 5/8″ satin turquoise ribbons.
Cut circle tags for the top or you can purchase or PAMPER tags by CLICKING HERE.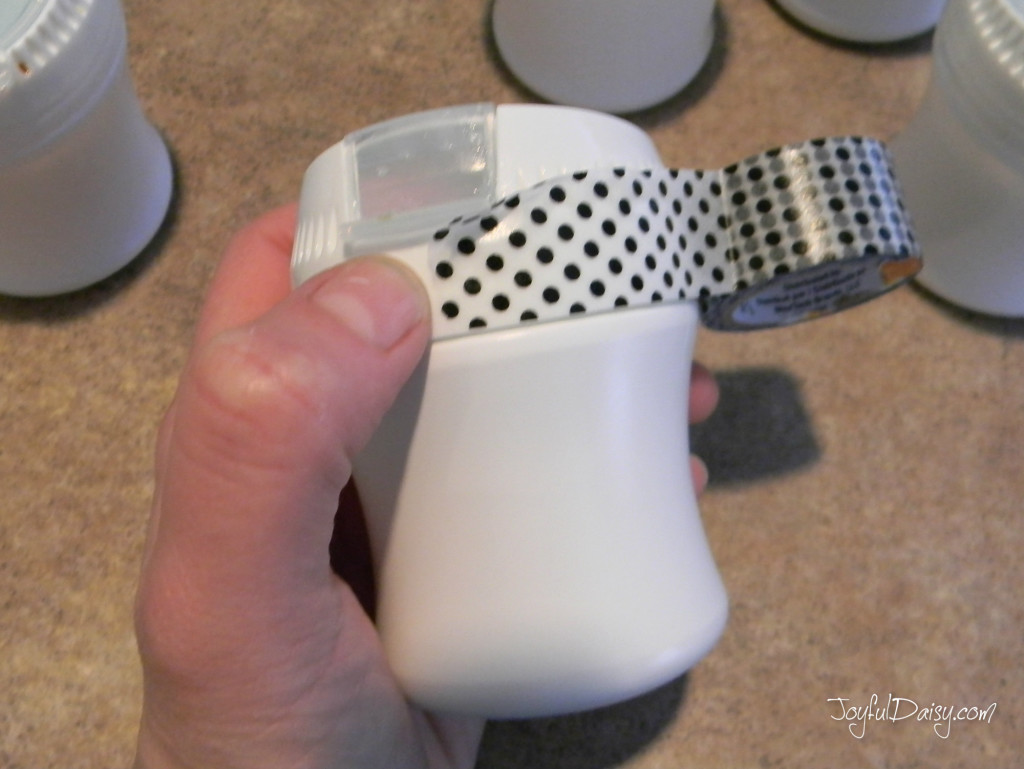 Start by wrapping Washi tape around the top, matching it up with the bottom of the lid.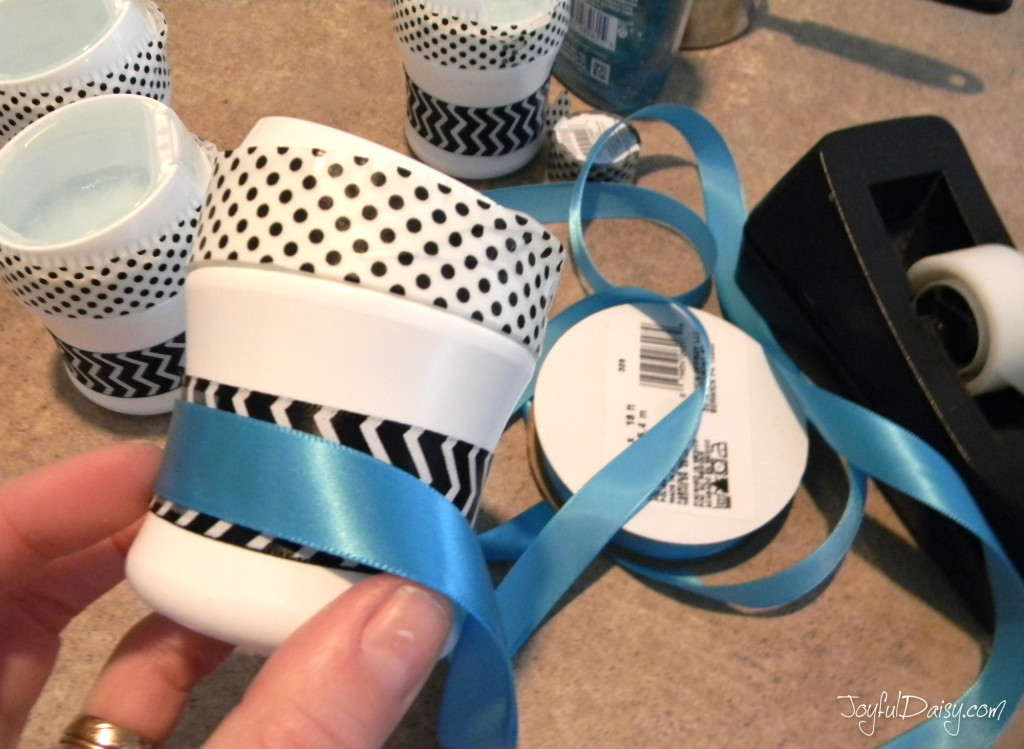 Wrap the middle of the container with 1″ chevron ribbon and secure with hot glue or tape and then add a layer of 5/8″ ribbon and secure with hot glue or tape.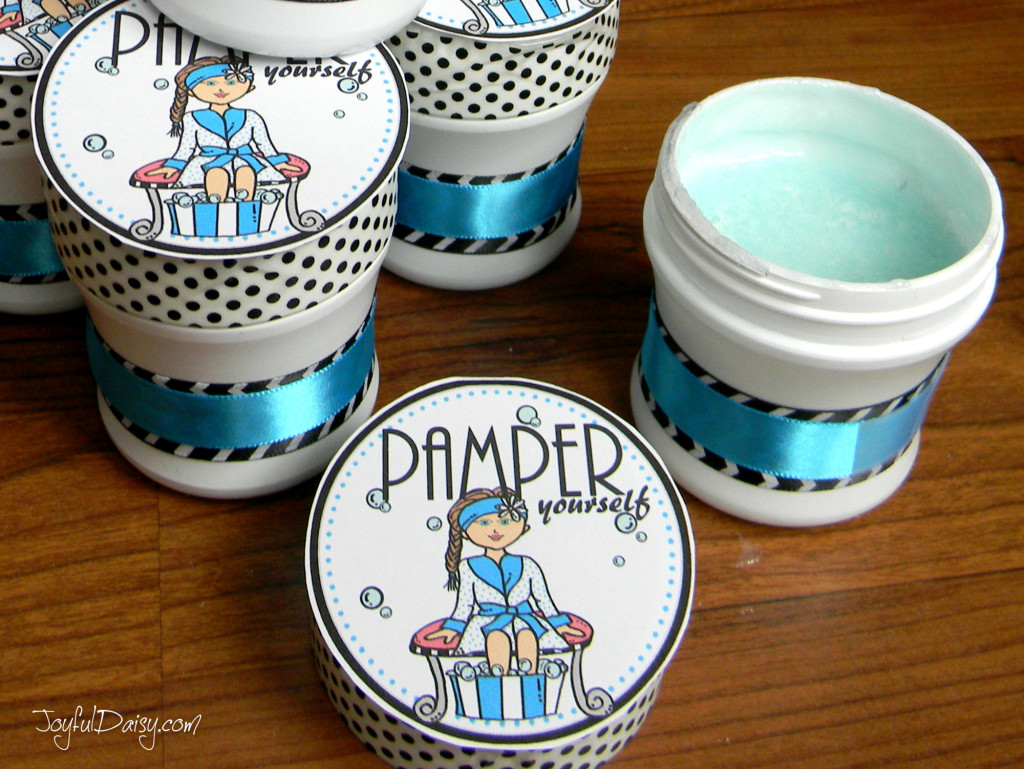 Cut out tags and adhere to top of container. These are definitely the fasted and most inexpensive favors I have ever whipped up and they were definitely a favorite with the girls!

The girls loved using these scrubs during their movie and marble bath foot soaks. Of coarse, pampering was center stage at Lily's spa birthday party because PAMPER was one of the main TOP 10 Beauty Secrets!
Keep in mind, this is a great gift alone or added to a gift basket with more pampering goodies like chocolates, teas, lotions, and spa gift certificates! Great for friends, brides, teachers, moms, and don't forget grandma! 🙂
Check out the JOYFUL DAISY SHOP for Spa Labels and Top 10 Beauty Secret Party Package coming soon!