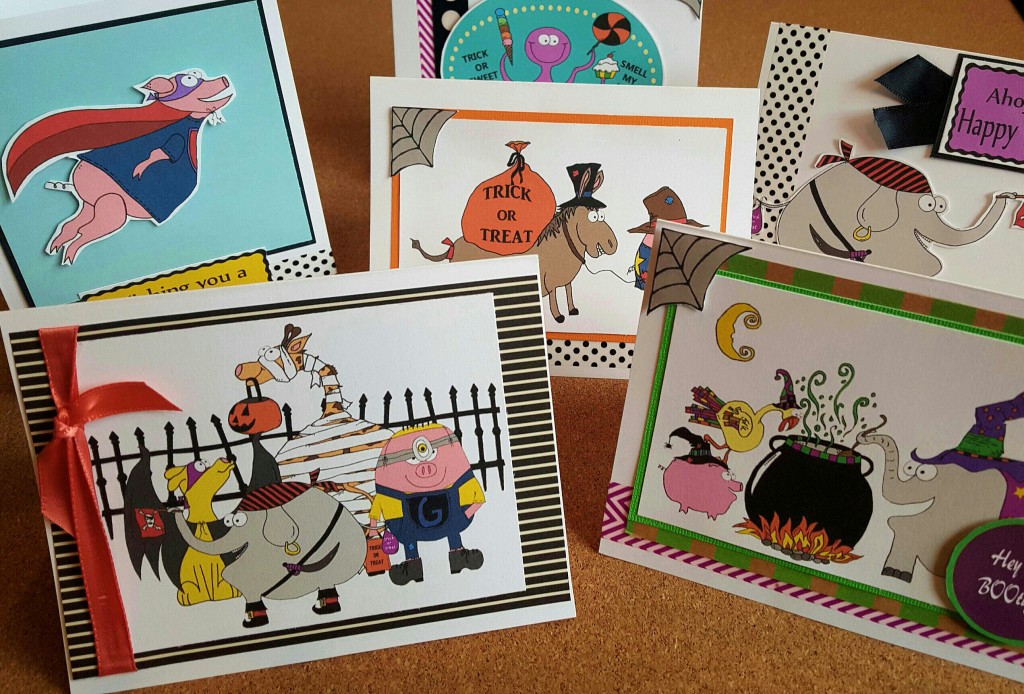 I decided to make a few Halloween cards this year but I don't have much time, so I used some cute images from our Halloween Clip Art Collection, a little ribbon, and a little washi tape to whip some up in no time. So if you need a few notes just whip out some Halloween papers, stickers, or bip on over to the Joyful Daisy Boutique and purchase our collection to print and get started…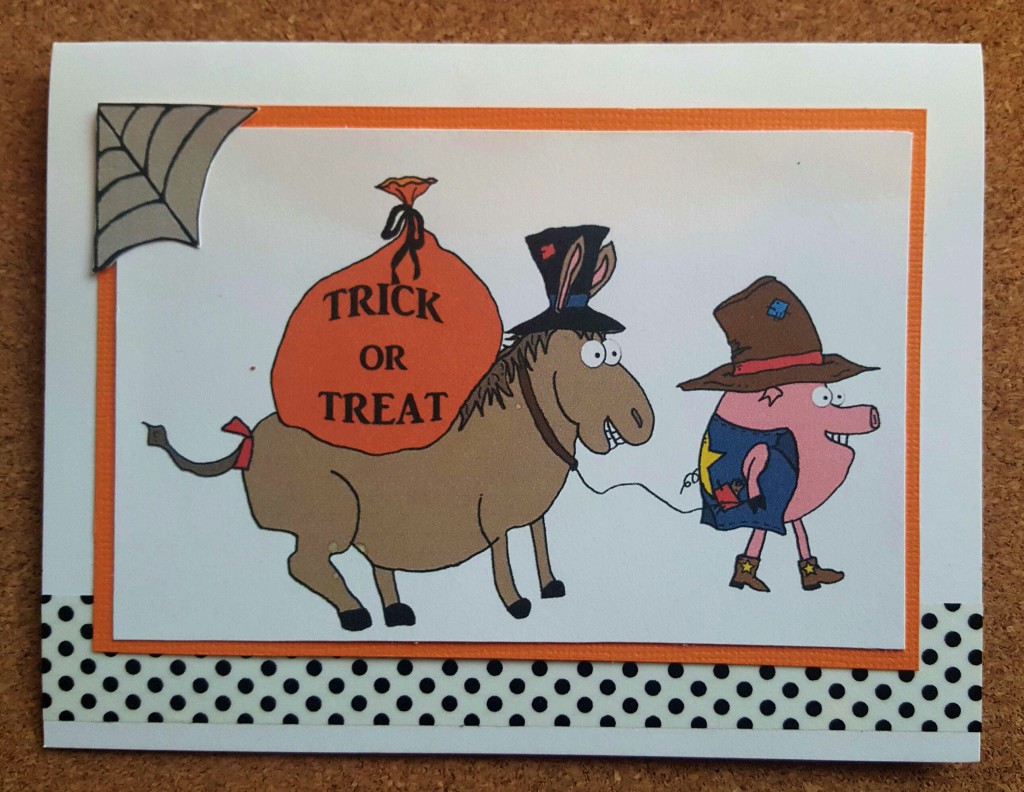 I always have standard 8 1/2″ x 11″ cardstock available to print out my labels and clip art images so I also like to keep a box of A2 Envelopes around because they work perfectly when you create cards by using half of a 8 1/2″ x 11″ paper folded in half.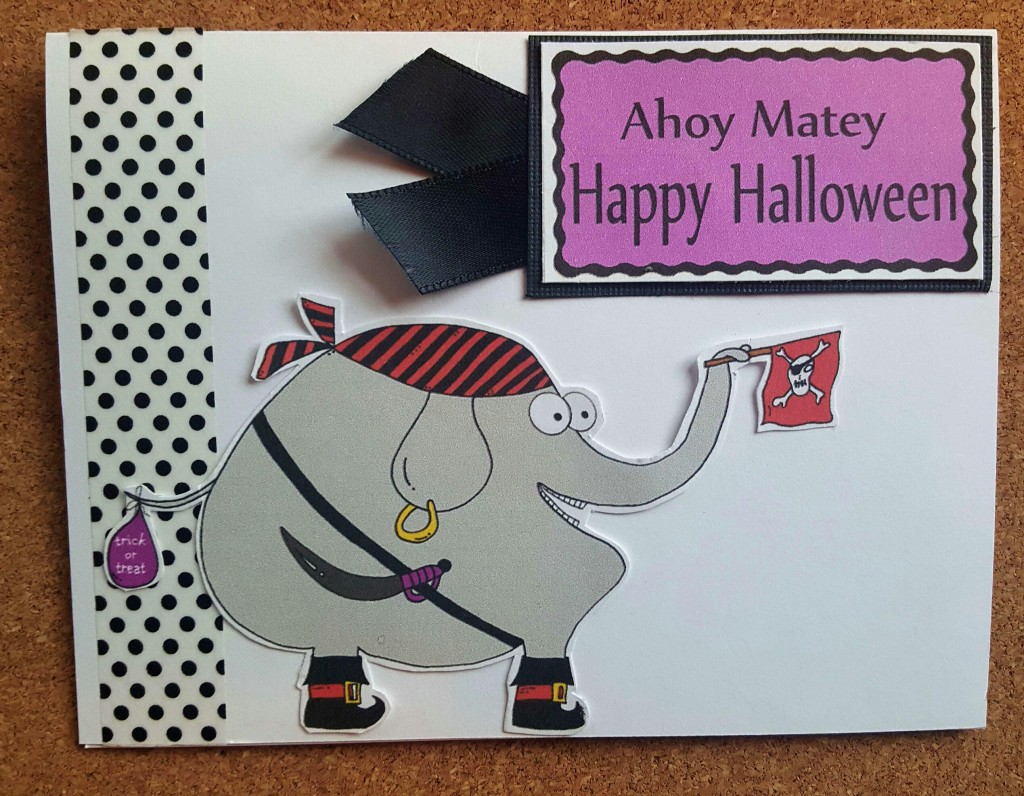 I just love washi tape layered on my projects. It creates a nice background to layer images on.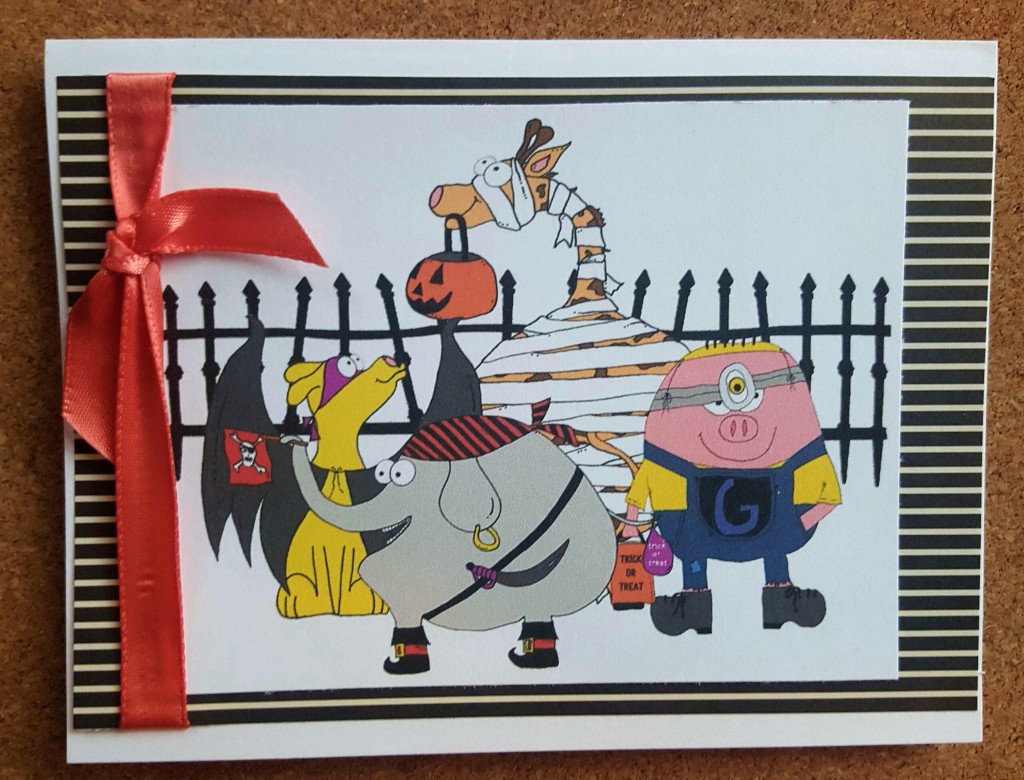 I also love ribbon. This simple satin ribbon adds that pop of color to compliment my trick or treaters 🙂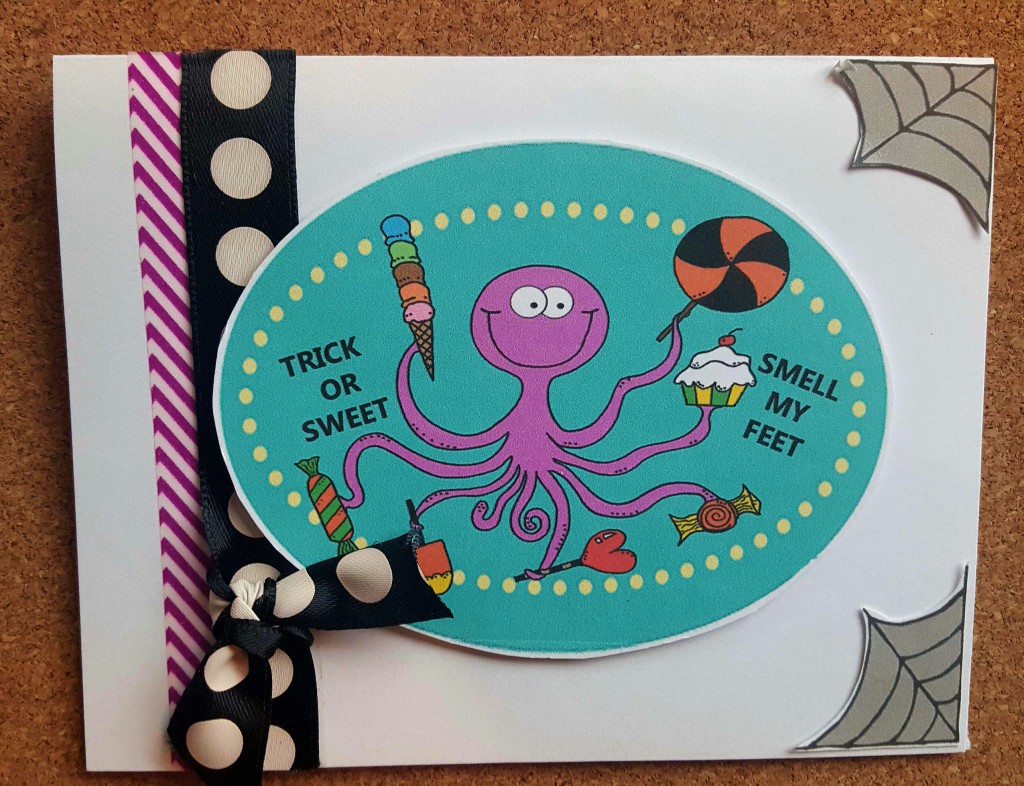 So why not add washi and some ribbon behind your clip art or stickers? I think this guy needs a couple googly eyes though, don't you? I almost want to scratch and sniff this image! Maybe they will come out with fragrant sprays for crafting! 🙂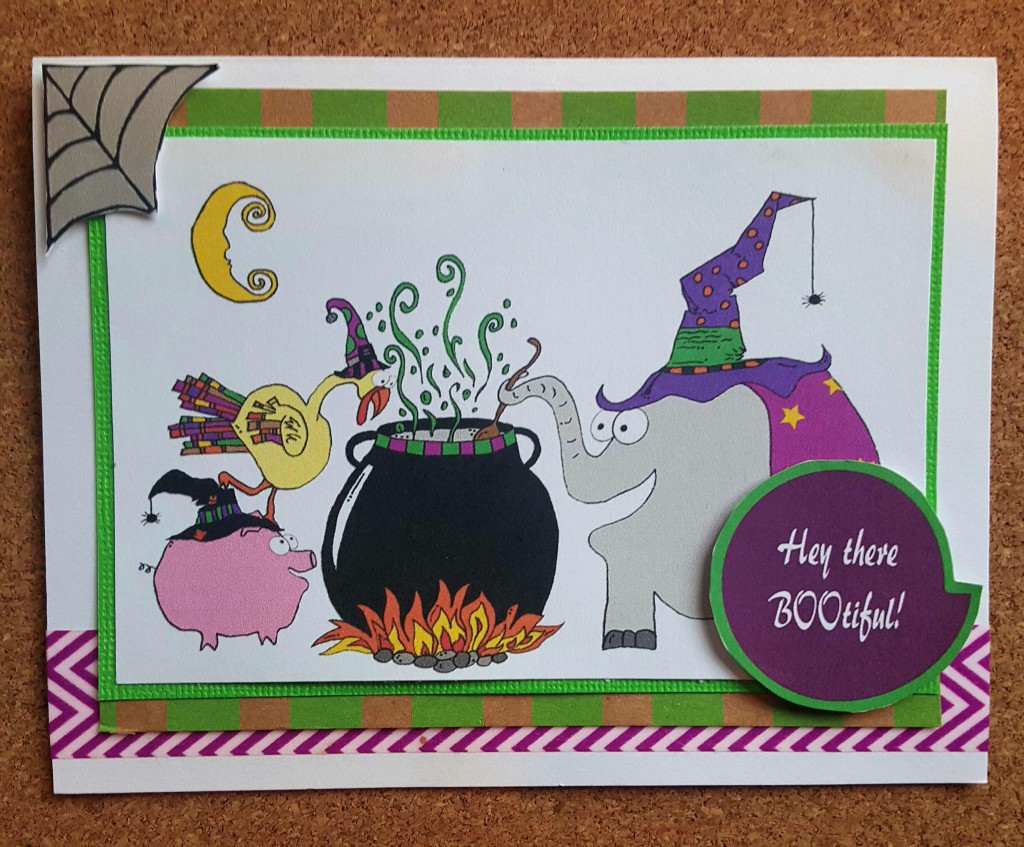 Here's an example using layered mats, you don't always have to have the mats equal on all sides. Use some pop dots under some of the images if you want to add a little more dimension.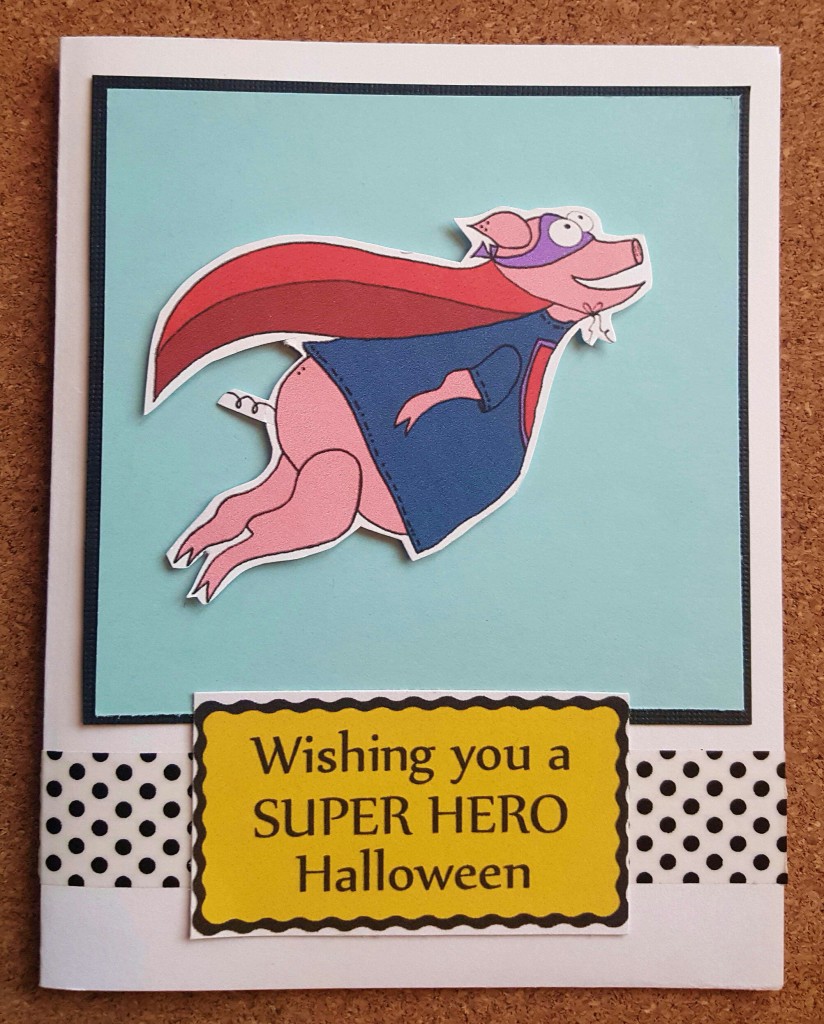 If your sticker or clip art image seems to get lost just sitting on the card, frame them up with a few mats and then add a little saying and some washi tape.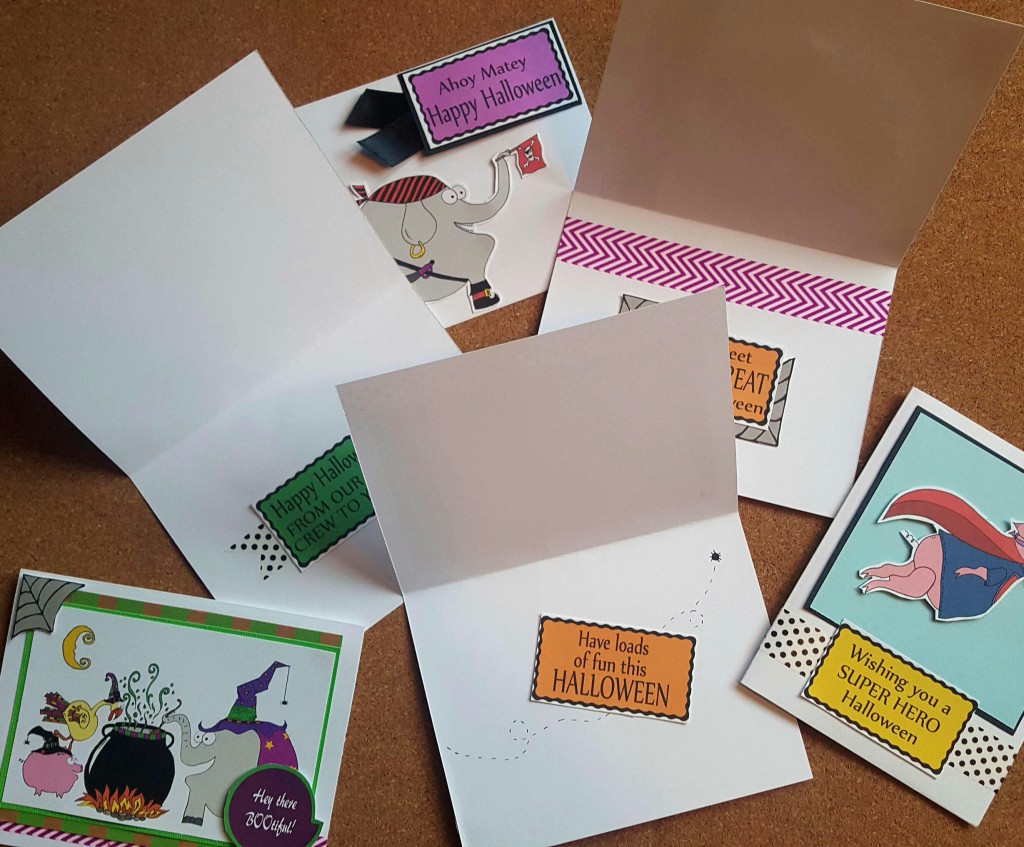 Continue your creative fun on the inside with more washi tape, sentiments, and perhaps a little doodling 🙂
If you don't have a lot of time, as is the case with many of us, don't skip the crafting…just keep it simple and keep it fun!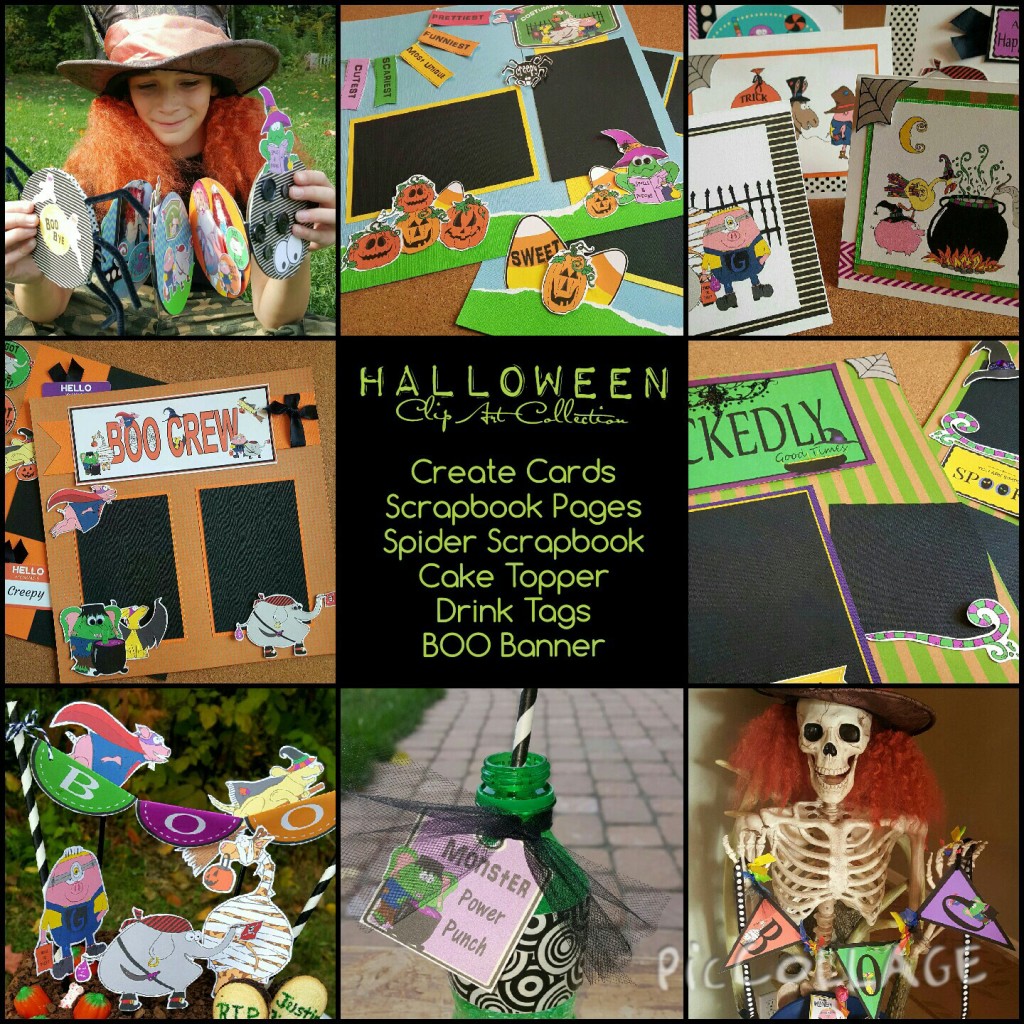 Just CLICK HERE to bip on over to the Joyful Daisy Boutique and check out our monsterous great deal on our Halloween Clip Art Collection!