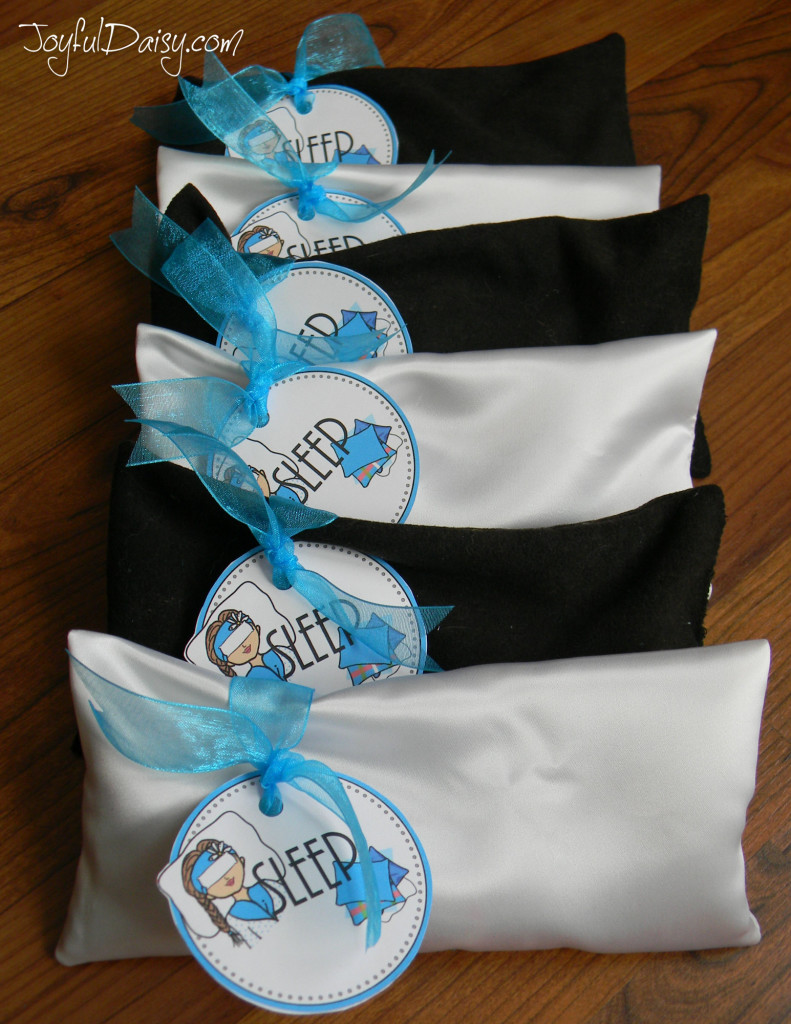 I am amazed at how much more relaxing it can be to lie down with a flax seed filled eye bag resting gently on your eyes. Not only does it block out light but the weight of it is rather soothing and relaxing. I also love having lavender in mine so that I can enjoy the extra relaxation that the scent of lavender can bring. This is a wonderful way to wrap up a spa gift certificate for someone greatly in need of some rest and relaxation.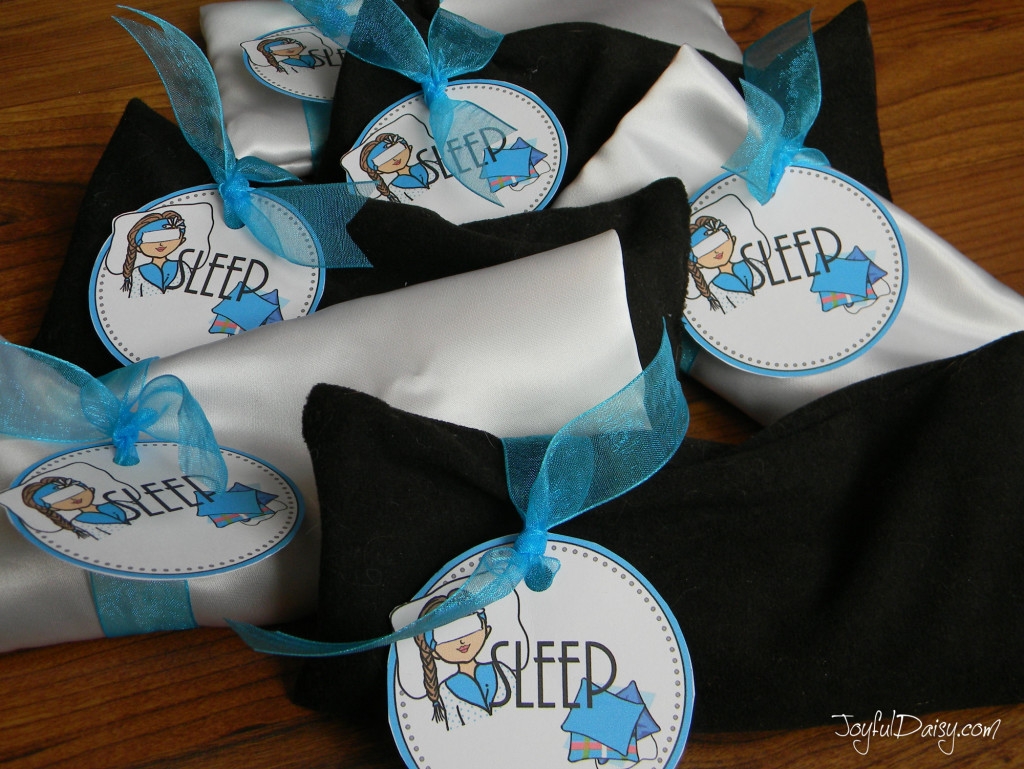 These relaxing little sleep aids are easy to whip up and made great party favors at Lily's TOP 10 Beauty Secrets Spa Party with SLEEP of coarse being one of the top 10 secrets! I mean who can look their best without much sleep?
OK… LET'S GATHER OUR SUPPLIES…
to make our flax seed eye bag party favors!
8 1/2″ x 8 1/2″ piece of fabric for each bag (I like satin fabric the best, it is nice and smooth and cool but any fabric will do 🙂 )
1 Cup of flax seed or rice to fill each bag or you can use 3/4 cup flax seed or rice and 1/4 cup lavender buds.
Just an FYI… the girls ages 12-13 preferred not to have the lavender buds added. They preferred spraying them with their favorite Bath and Body fragrances.
OPTIONAL: Ribbon & Stylish Spa Girl SLEEP Tags for packaging.
For a no sew option- purchase wonder under tape and use with an iron.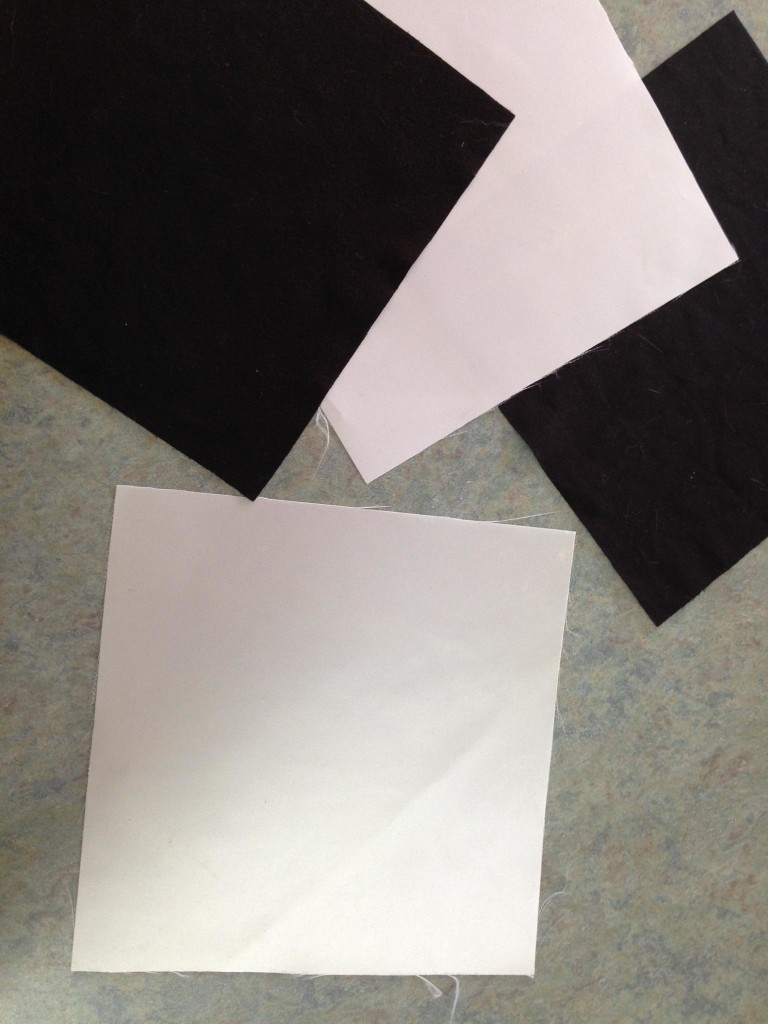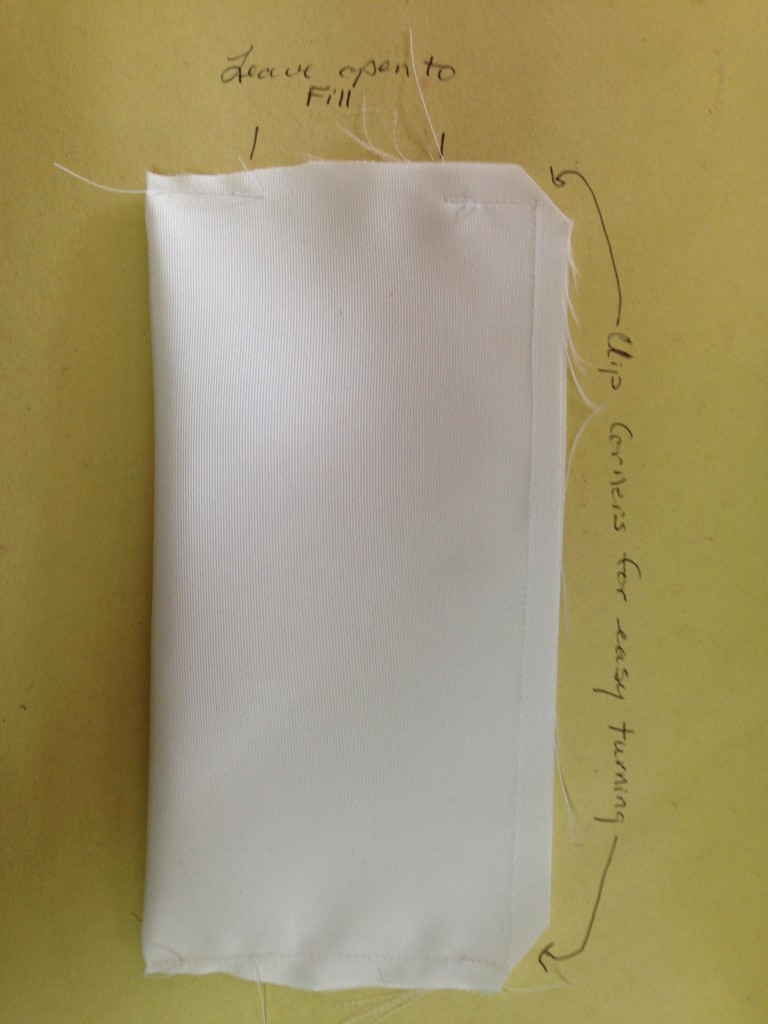 Fold fabric piece in half and with one quarter inch seam stitch around to make pillow leaving 2 inches open at the top for filling. Clip excess fabric on corners and then turn. If you don't like to sew, you could use wonder under tape and a hot iron.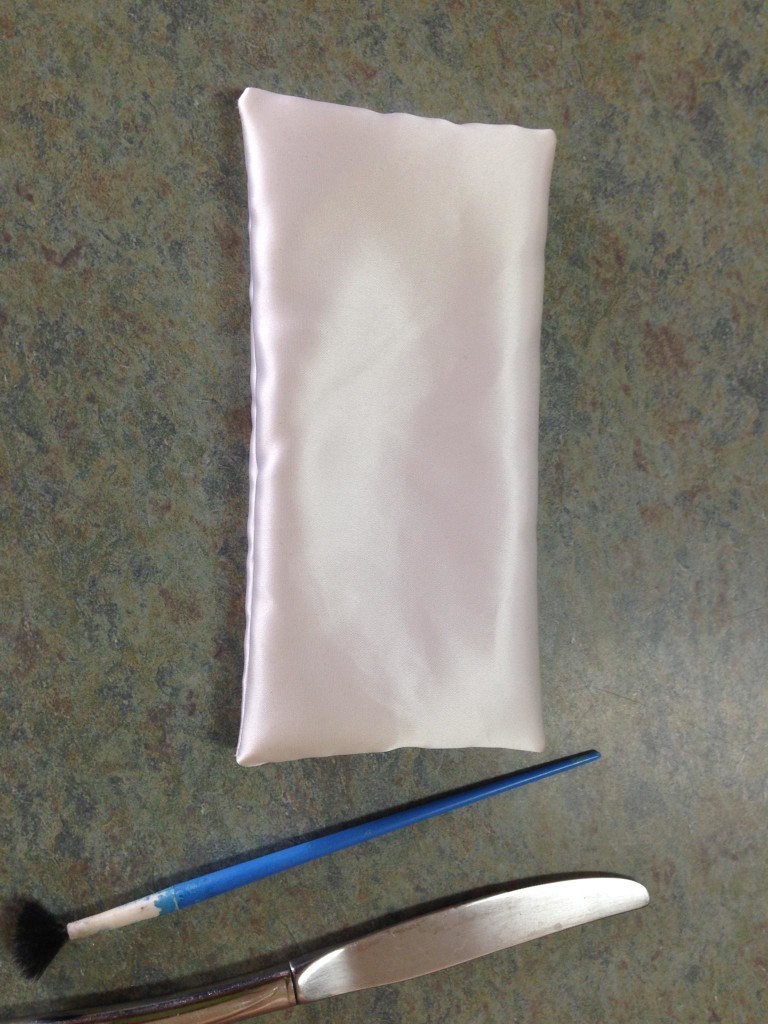 Use the smooth end of a paintbrush or butter knife to turn corners.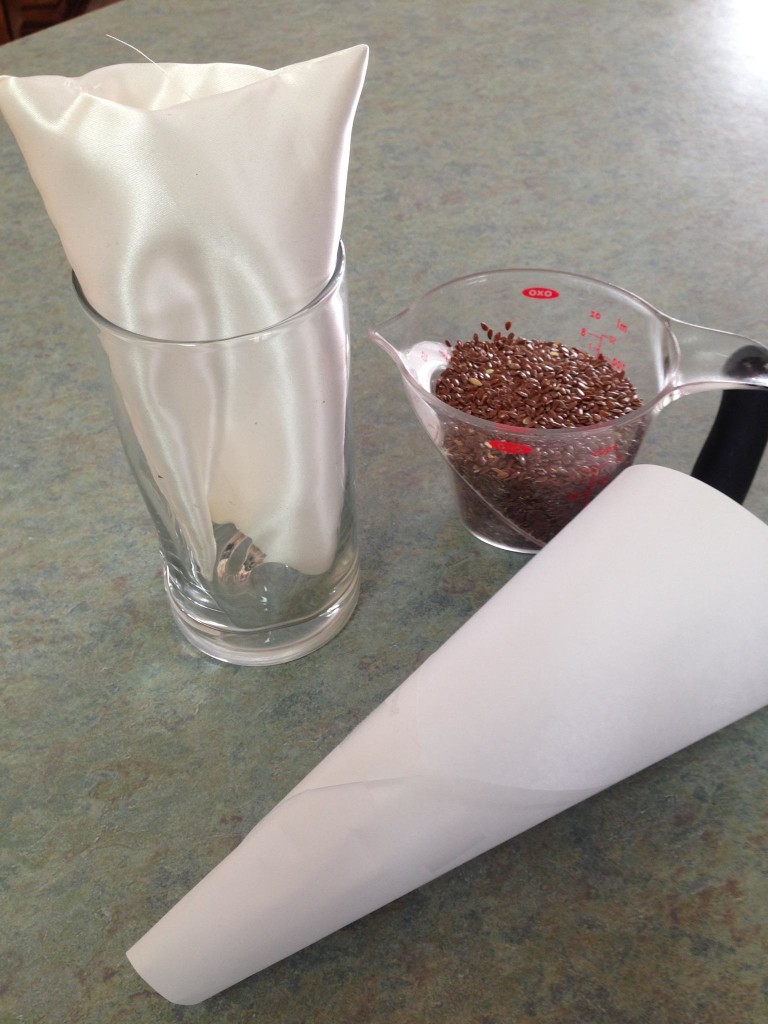 To fill eye bag easily, place it in a drinking glass with open side up. Make a paper funnel and place it in opening at top of eye pillow. Now you can easily fill eye bag pillow with rice, flaxseed, and lavender. Eye bag will only be half full. Stitch end closed.
This would also make a great gift tucked in a little basket with some lotions and tea for Mother's Day, teachers, friends, and neighbors. 🙂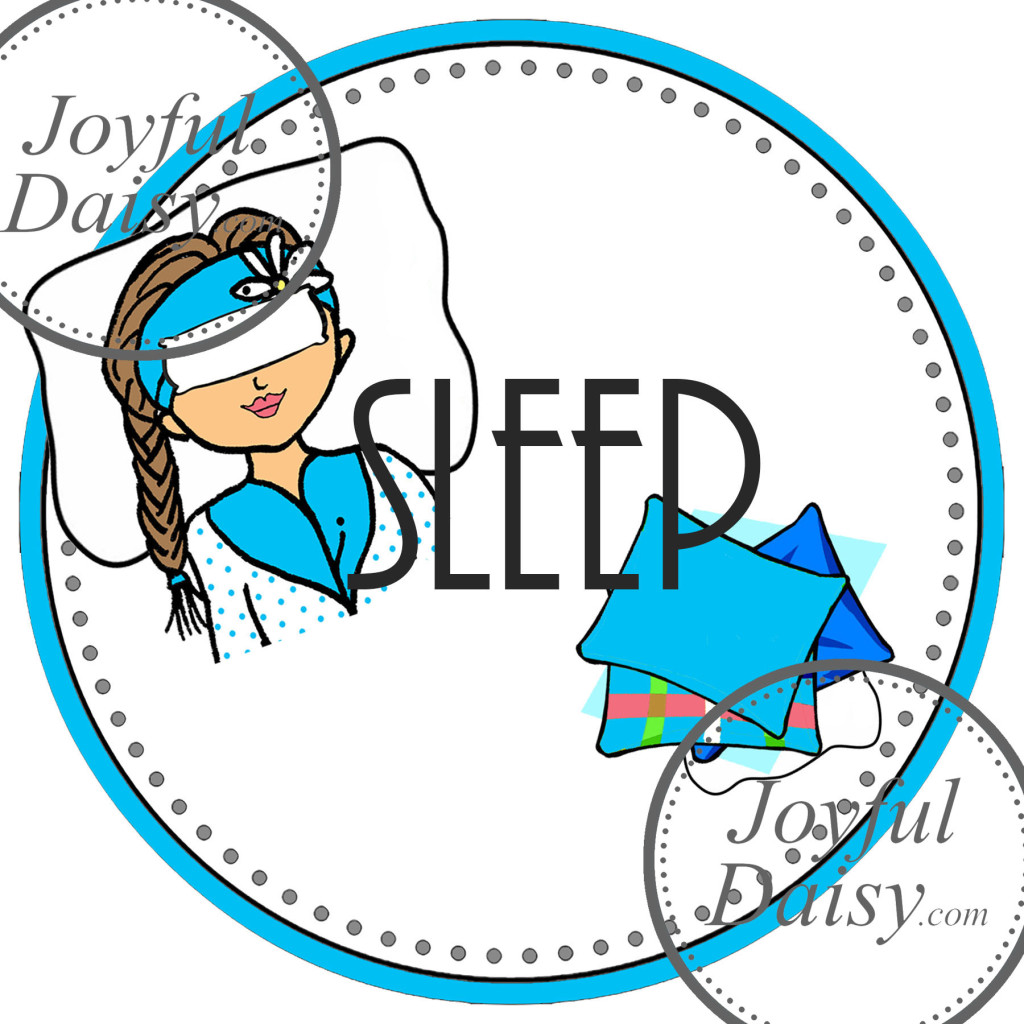 CLICK HERE or PICTURE ABOVE to purchase Spa Girl SLEEP labels.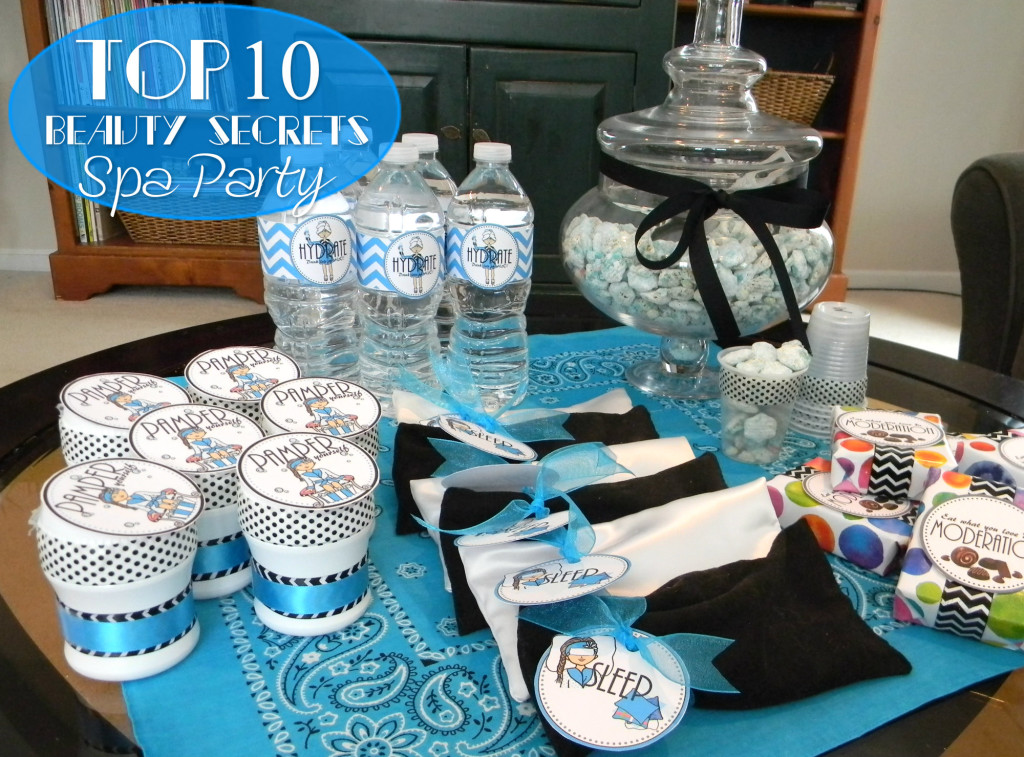 We will be sharing lots more spa party favors, activities, menus, and décor in the upcoming weeks so you will have everything you need to host your own TOP 10 Beauty Secrets Spa Party! This is a great party for birthdays, bachelorette parties, or just girlfriends of any age just getting together for some rest, relaxation, and some pampering to nurture the soul! 🙂
SEE YA SOON!
CLICK HERE to view Spa Girl HYDRATE Water Bottle Labels
CLICK HERE to view Spa Girl PAMPER Labels