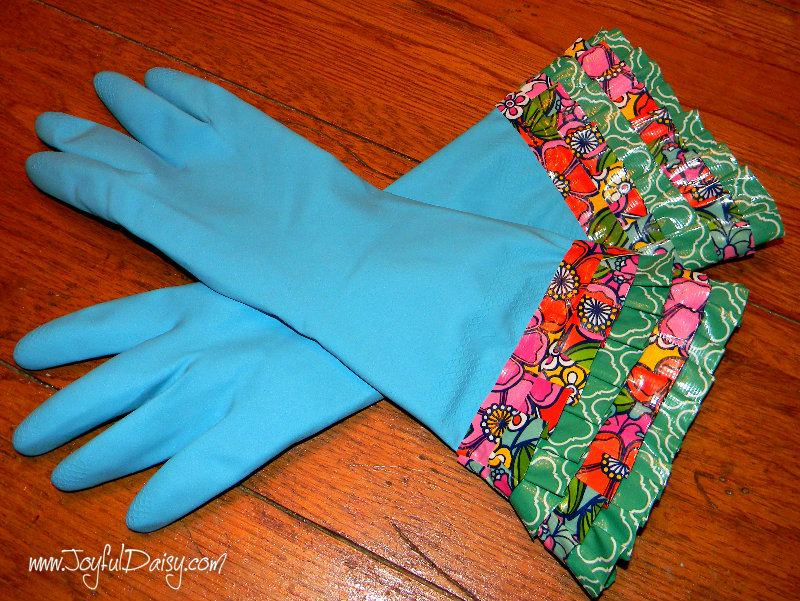 Who would have thought that simple rubber gloves could have such a dramatic makeover 🙂  I guess I caught my daughter's bug for loving duck tape, ok it's official that duck tape love is contagious!  After making several trips to the store for her to pick up more duck tape, I started saying oh and ah…I like that one and that one.  So here I am looking at these plain gloves and thinking… they could be so much more and within a half an hour I had these beautiful duck tape ruffle gloves ready to add to my duck tape garden gift set which I will share later.  Follow me…and I will show you how to make duck tape ruffle garden, dish washing, or cleaning gloves.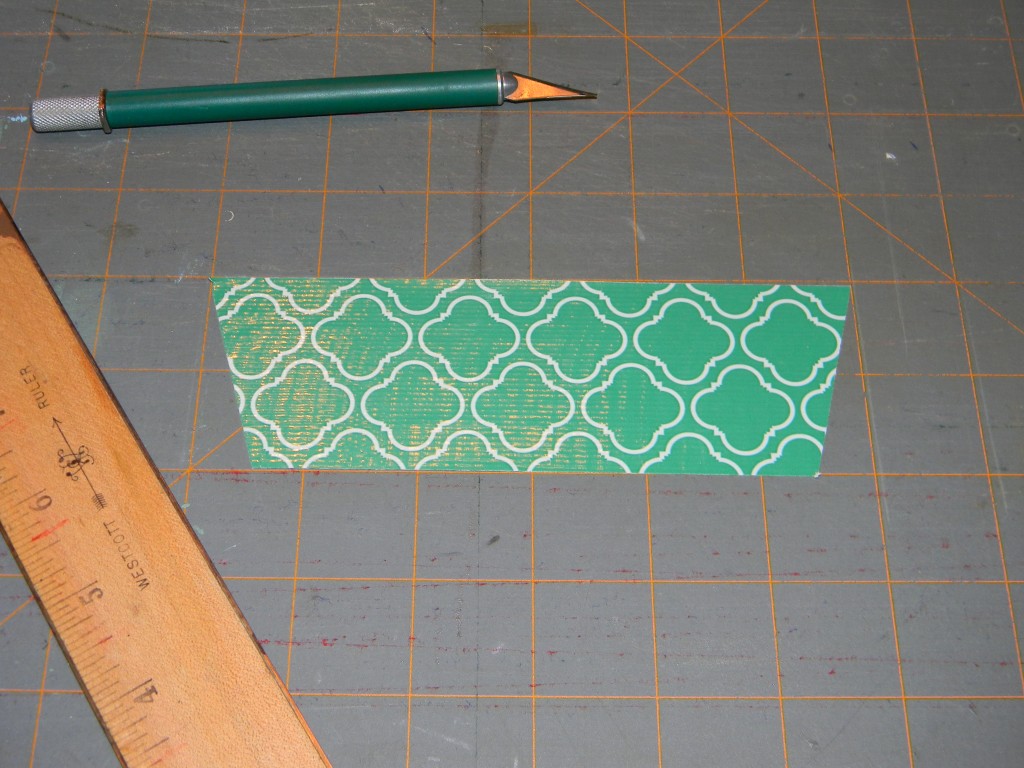 Cut four 6″ strips of duck tape.
Cut in 1/2″ from the bottom to the top corners on both sides of each strip.
My quilting mat worked great for this project, as well as, this ruler with metal edged sides so the exacto knife slides right along it.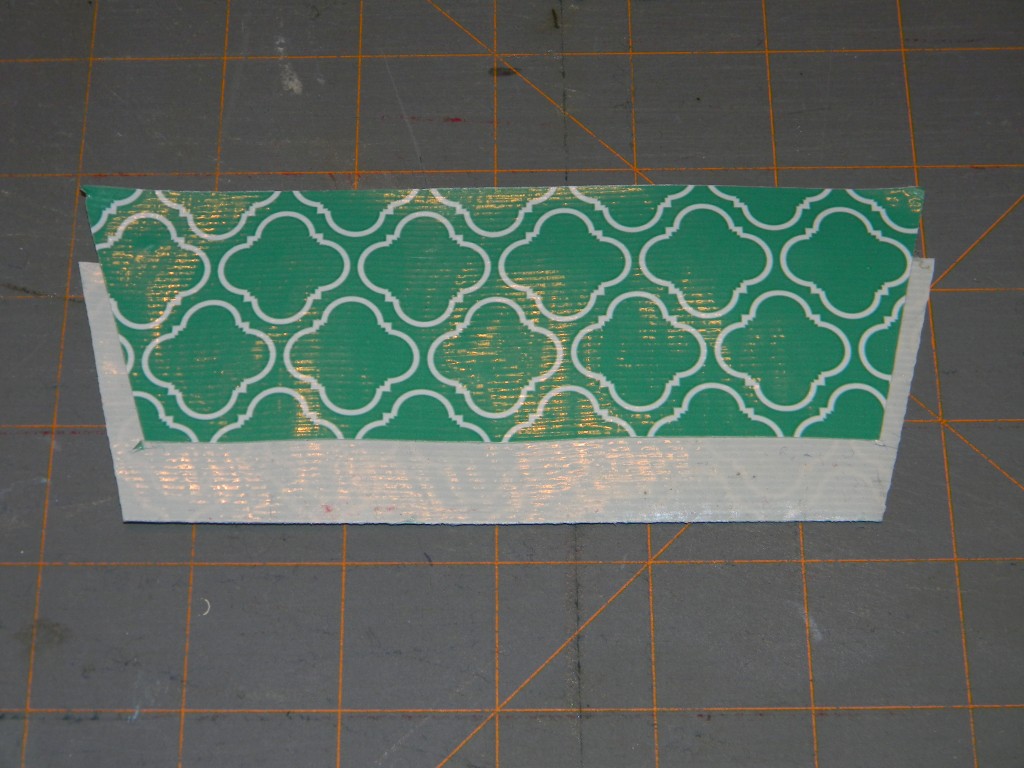 Place one strip on the sticky side of another strip about 1/2″ up from the bottom.
Do the same with the other two strips.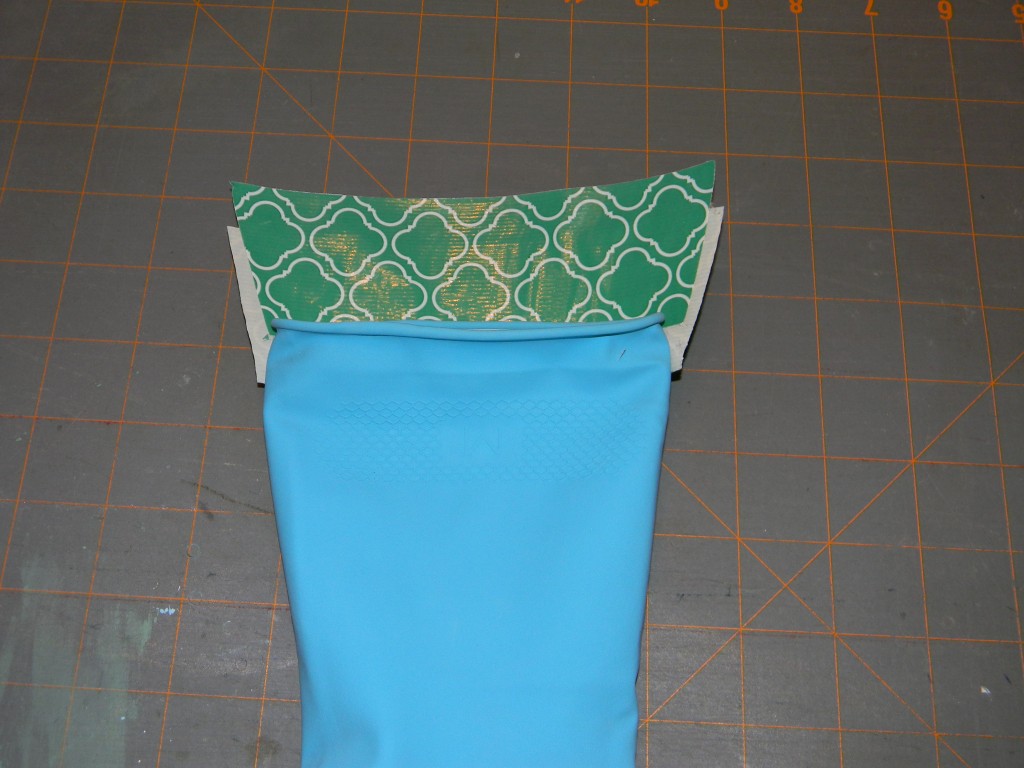 Line up the top of the glove to the sticky bottom of one of the strips.

Place the other strip on top of the glove, lining it up with the bottom strip and press along top of glove and along sides.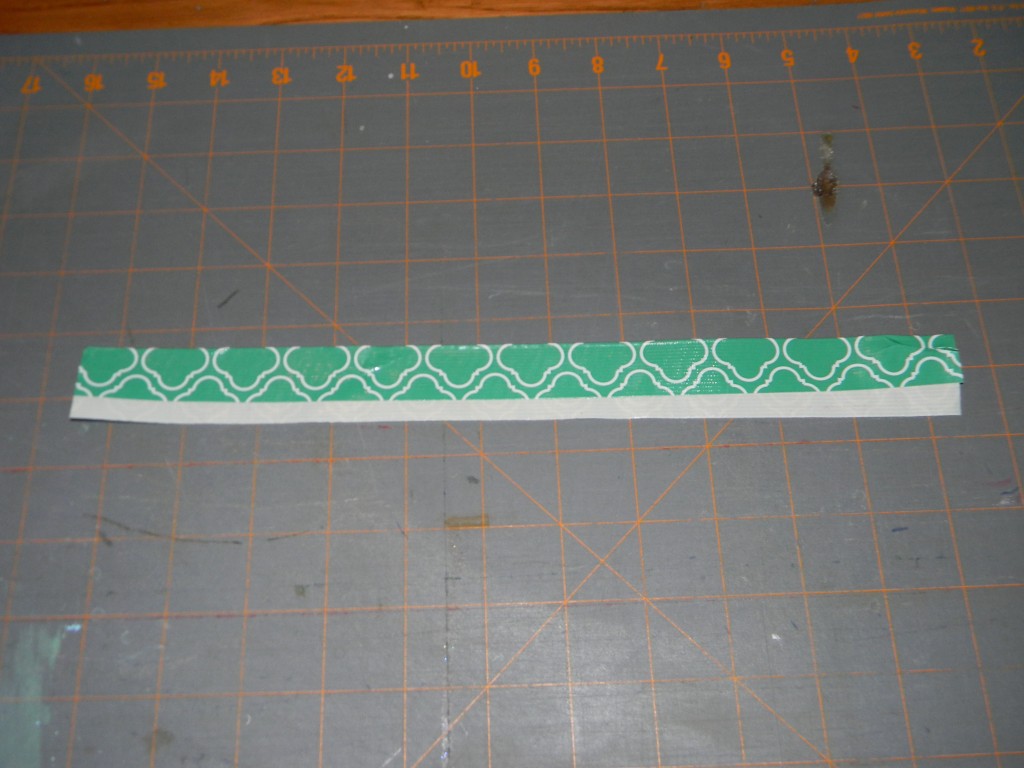 Cut a 12″ strip and fold over leaving about 1/4″ of sticky side showing.

Place the strip on the top of the gloves over the sticky part of duck tape.
Make small pleats in duck tape and press down along edge.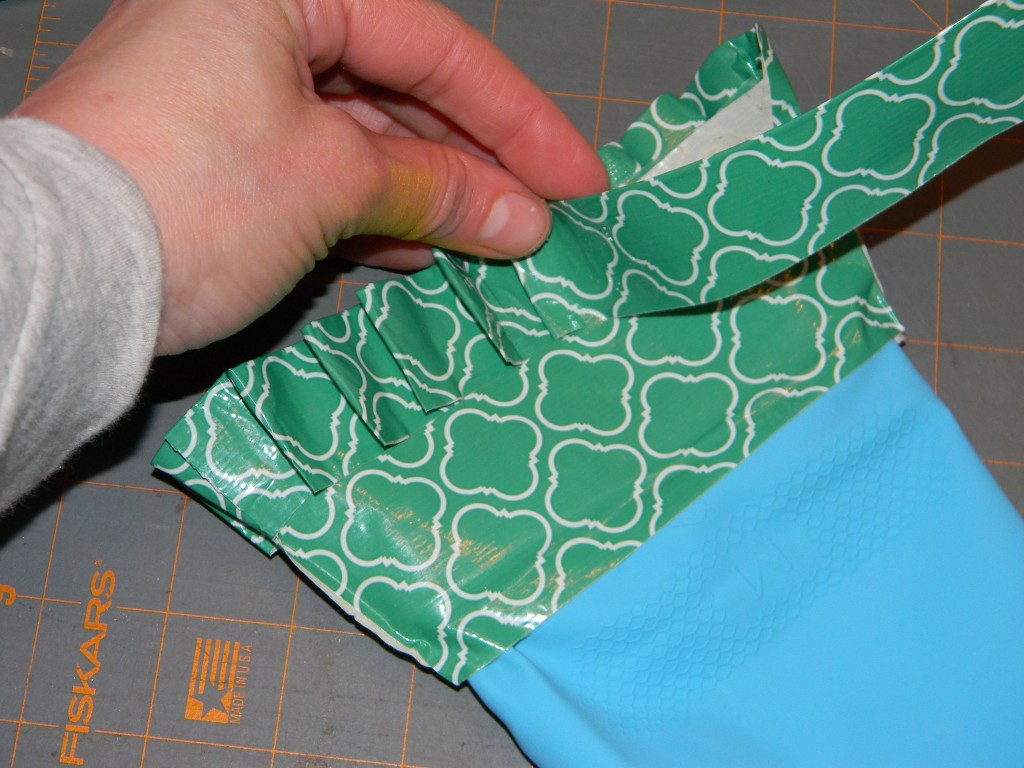 Cut another 12″ strip and fold leaving 1/4″ inch of sticky side showing  and continue pleats on back side of glove.

Cut a 12″ strip of duck tape and then cut it in thirds lengthwise.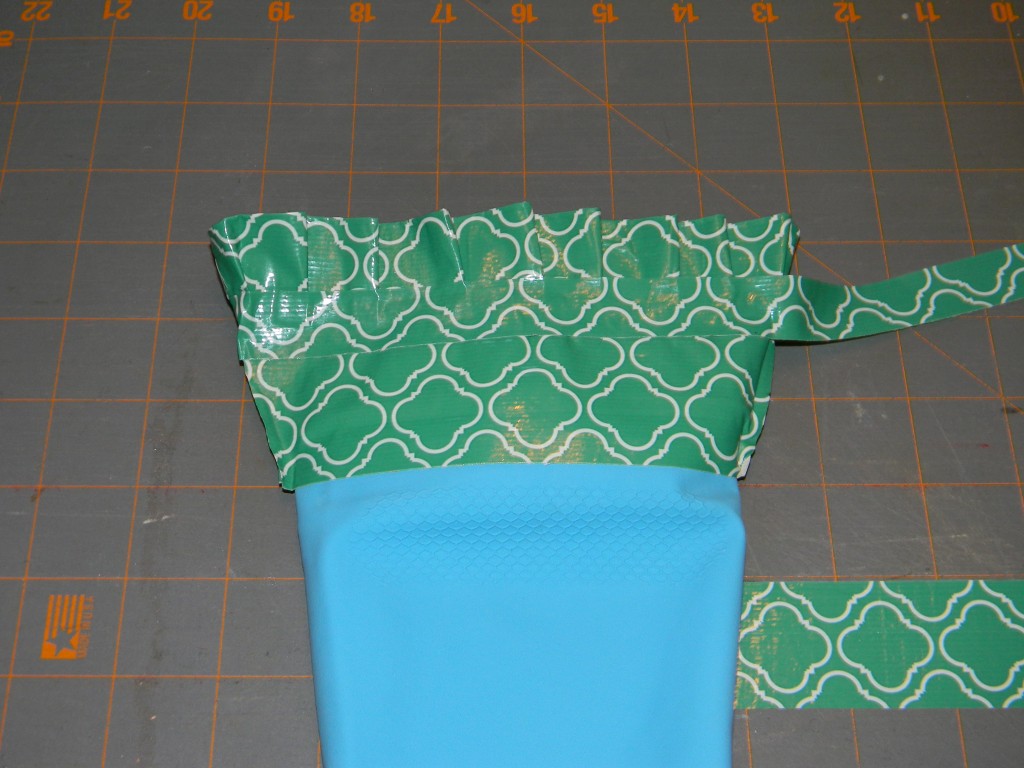 Press strip along bottom of ruffle to hold down pleats.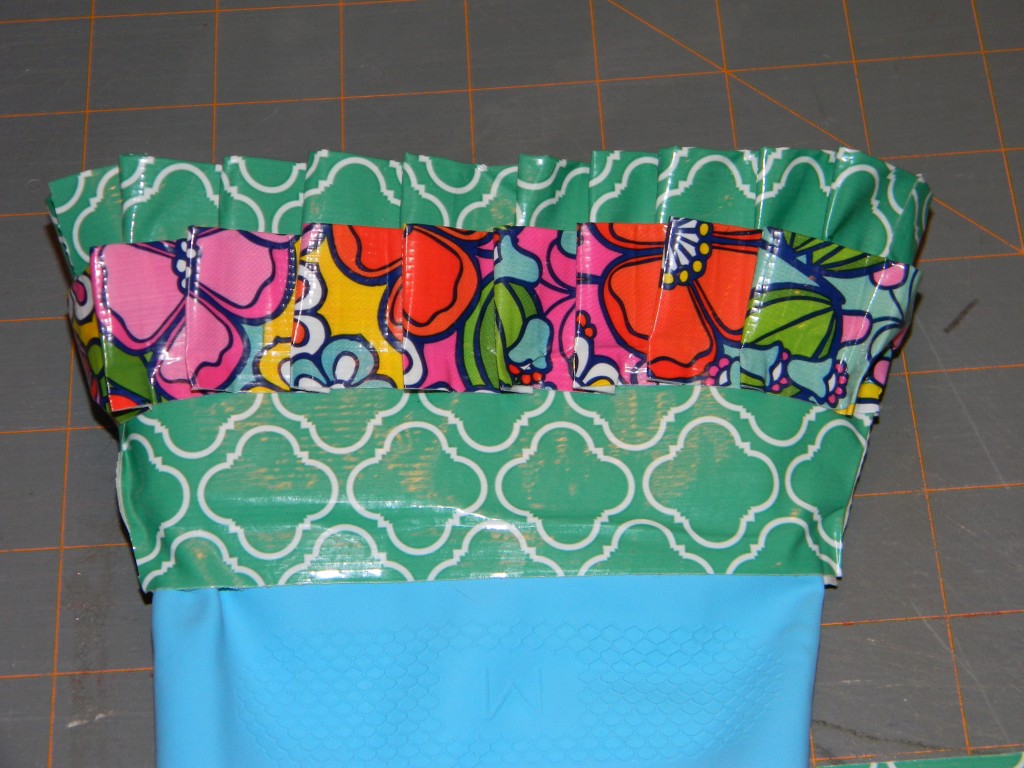 Repeat steps above creating three more layers of ruffles and then repeat entire process on other glove.
CHECK OUT MORE DUCK TAPE FUN…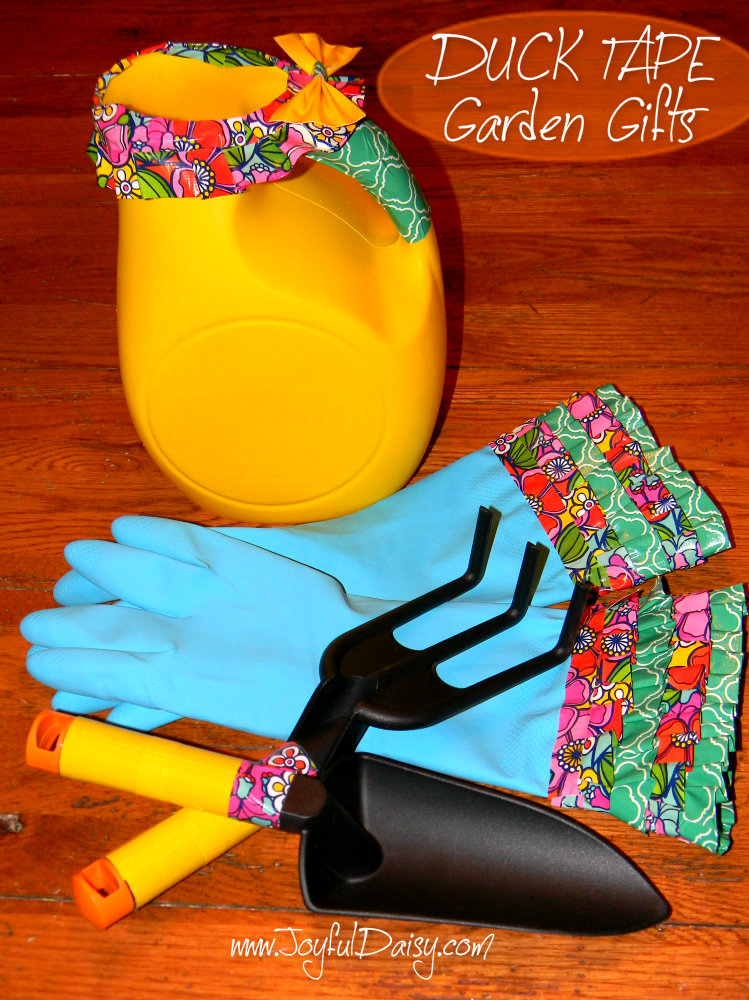 If you enjoyed this post, be sure to sign our email list on the top right hand column.  I have a lot more fun stuff planned!
You can also connect with Joyful Daisy on

FACEBOOK

,

GOOGLE

,

PINTEREST

,

TWITTER

,

AND

RSS

.  I would also love it if you shared this project by clicking social link buttons below, sharing is caring 🙂
Thanks for stopping by
Cyber hugs,
Amy- joyfuldaisyforever@gmail.com