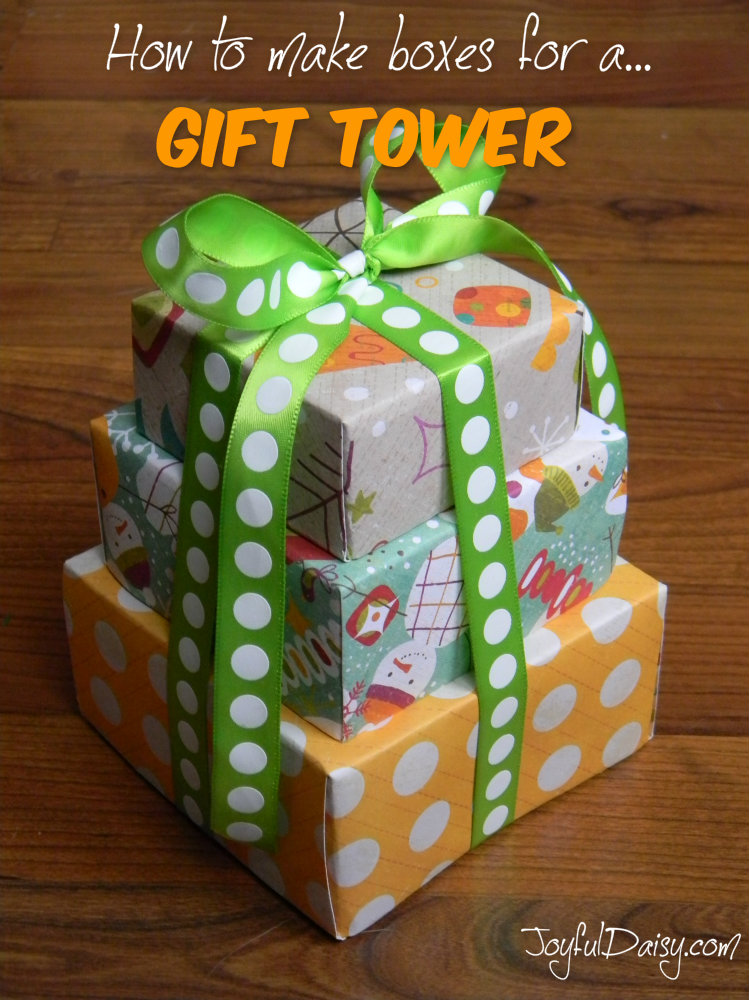 This gift tower or shall I say goodie tower made out of scrapbook paper has become my new favorite gift! Filled with homemade or store bought goodies, this adorable stack of presents can be done for under $5 yet looks priceless and is perfect for teachers, friends, & neighbors. Follow along to see measurements and how easy these boxes are to make, as well as, homemade and store bought filler ideas, and free downloadable tags or you can follow links to purchase our designer Joyful Daisy Snowflake Cocoa tags & labels.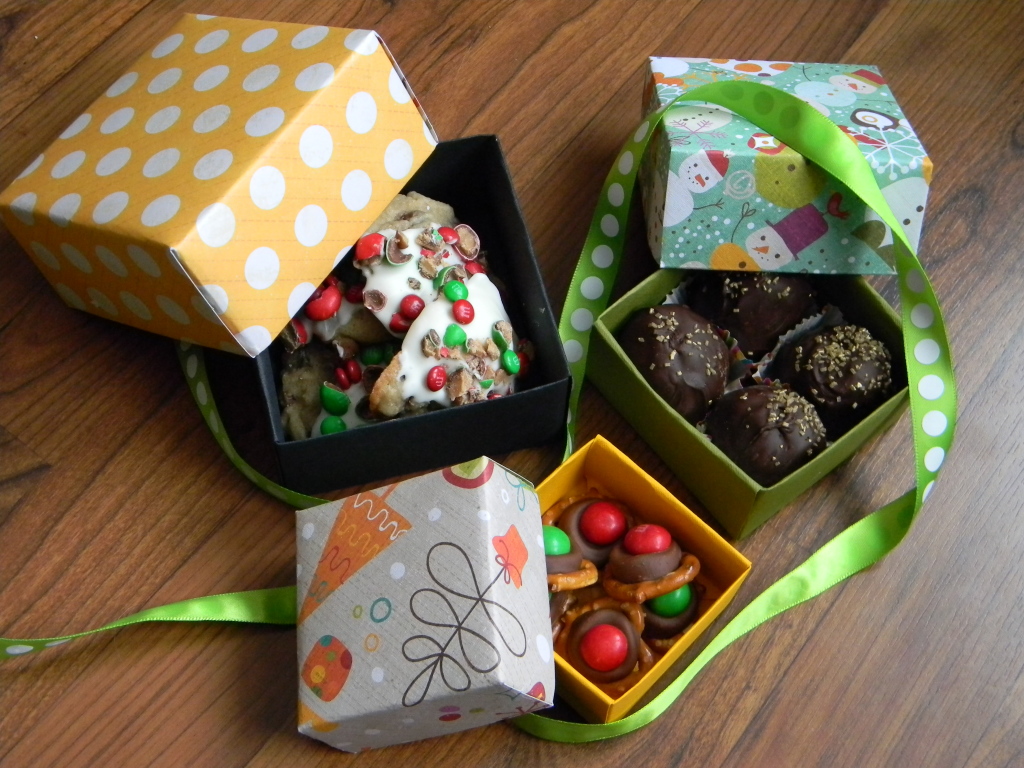 Wouldn't this just be lovely to receive! Yuuuummm! 🙂
These boxes are super simple and can be made in a jiffy. The best part is probably stacking them all up and adding ribbon but picking out the paper is pretty fun too! Choose three coordinating scrapbook papers, medium- heavy weight paper works best. Then choose three coordinating solid papers for the bottoms of the boxes.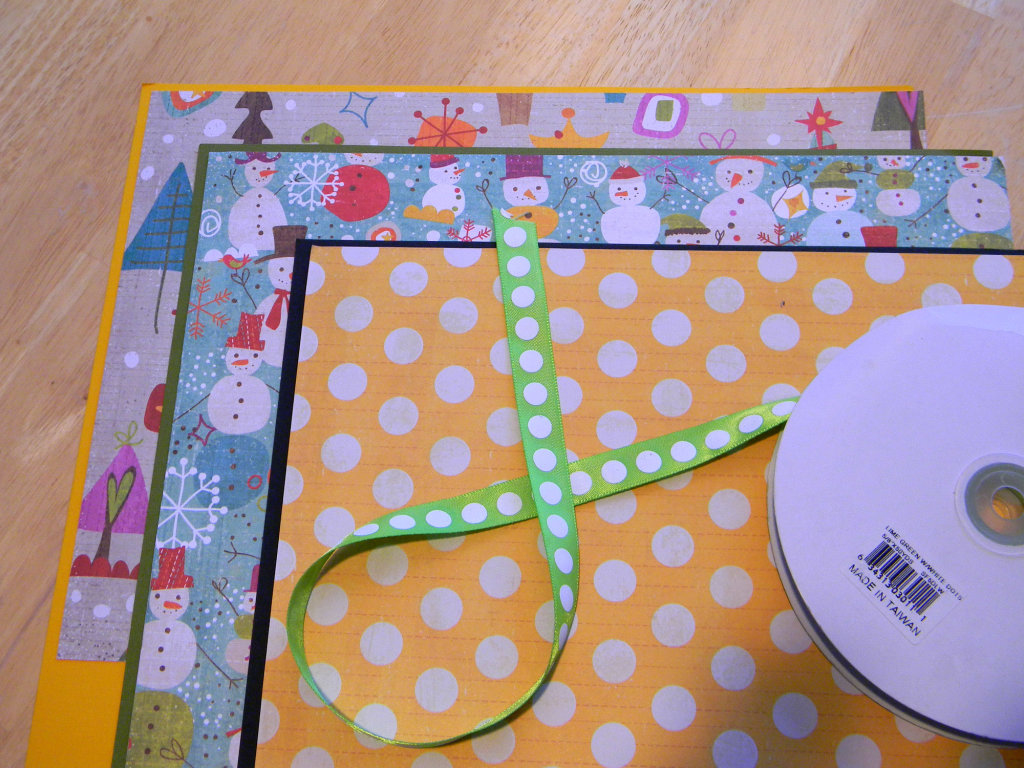 MEASUREMENTS…
Largest Box – Top 12″ & Bottom 11.5″
Medium Box – Top 10″ & Bottom 9.5″
Smallest Box – Top 8″ & Bottom 7.5″
Once you cut out all your squares with measurements above CLICK HERE for instructions on how to make boxes. Then come on back to fill them up! 🙂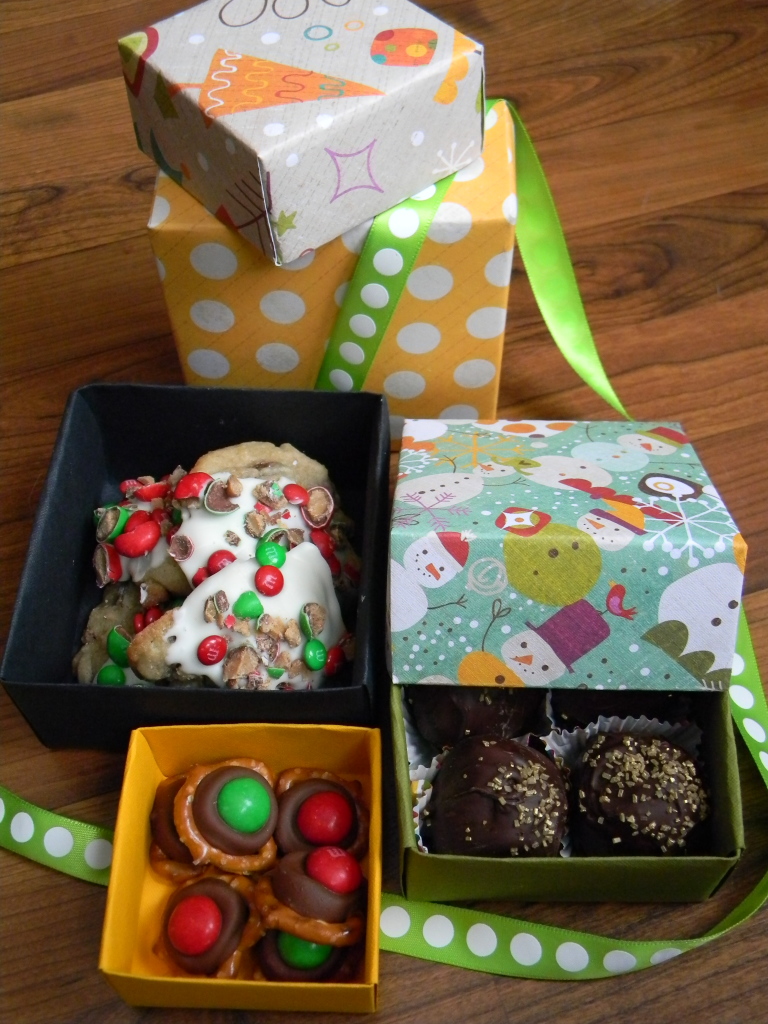 Here are some of our family favorite homemade goodies…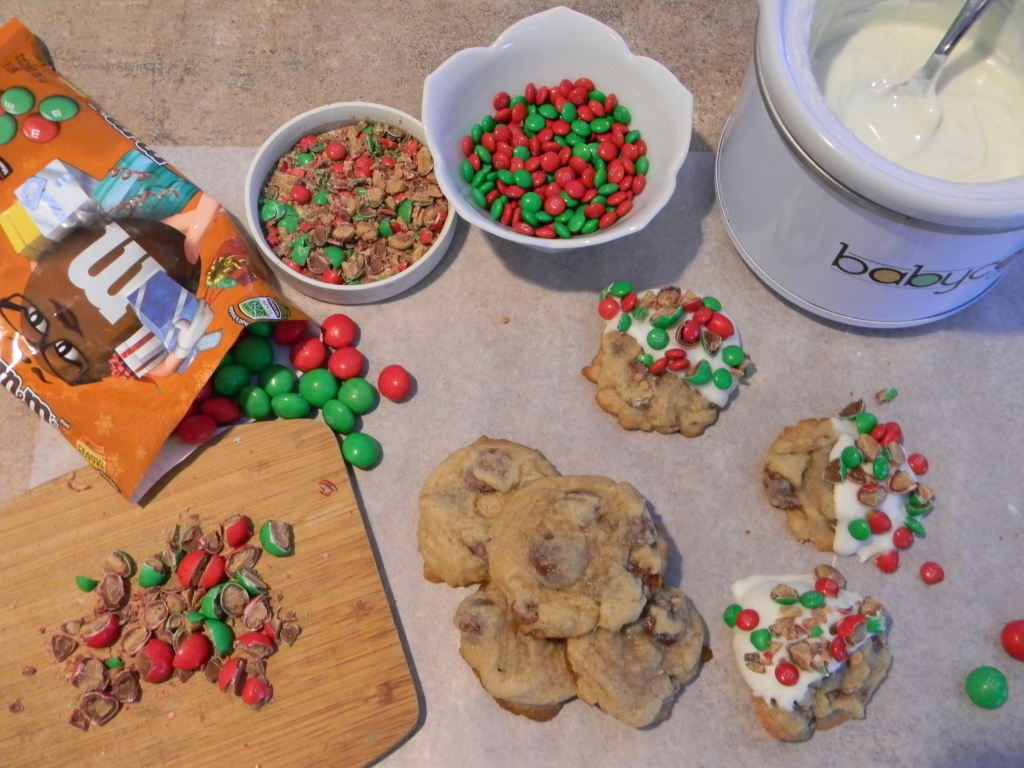 We filled the bottom box with our CANDY COOKIES which we then dipped half in white chocolate and sprinkled with mini holiday M&M's and chopped peanut butter M&M's officially turning these cookies into candy!
We filled the middle box with Chocolate CAKE BALLS. This middle sized box is the most popular size perfect for four large truffles, cake balls, or peanut butter balls.
Last but definitely not least, we filled our smallest box with some CHRISTMAS CRUNCH which we will be posting shortly.
I just bagged up the cookies and Christmas Crunch bites in zip lock baggies. I lined the middle box with Syran wrap and wrapped up and around cake balls and secured with ribbon.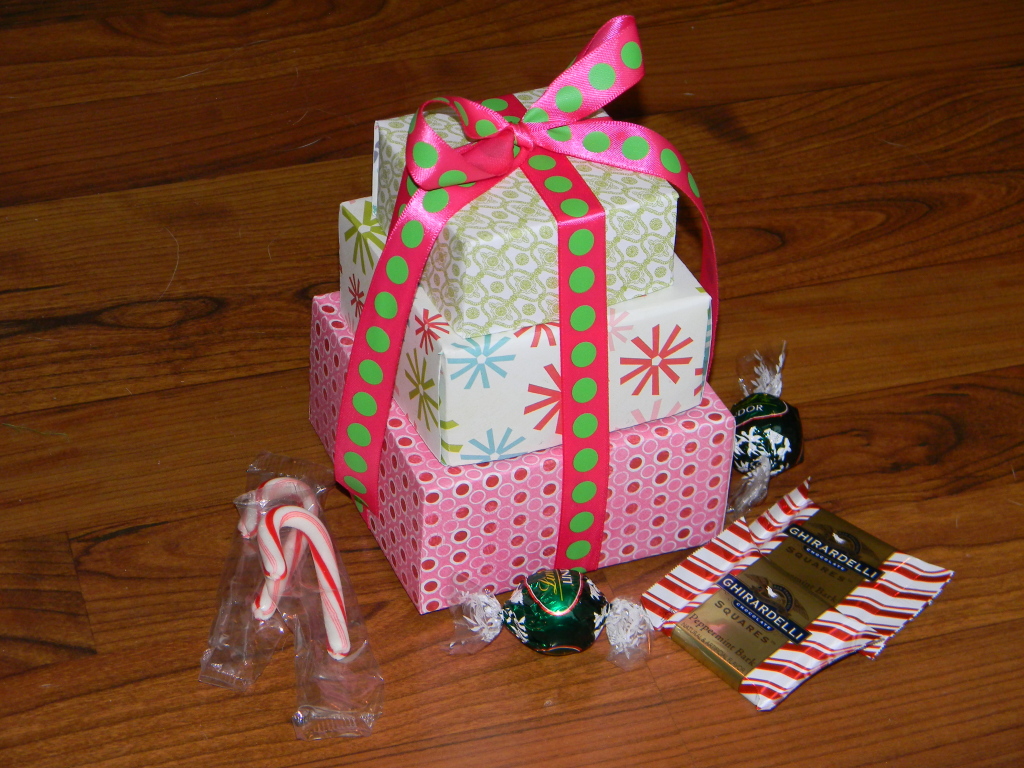 Now if you don't enjoy baking or are don't have time, there are lots of wonderful store bought treats that work nicely in our tower of treat handmade gift boxes.
You can fill the bottom of boxes with shimmering shredded paper or if you cannot find any, you can raid your Easter supplies and use some Easter grass!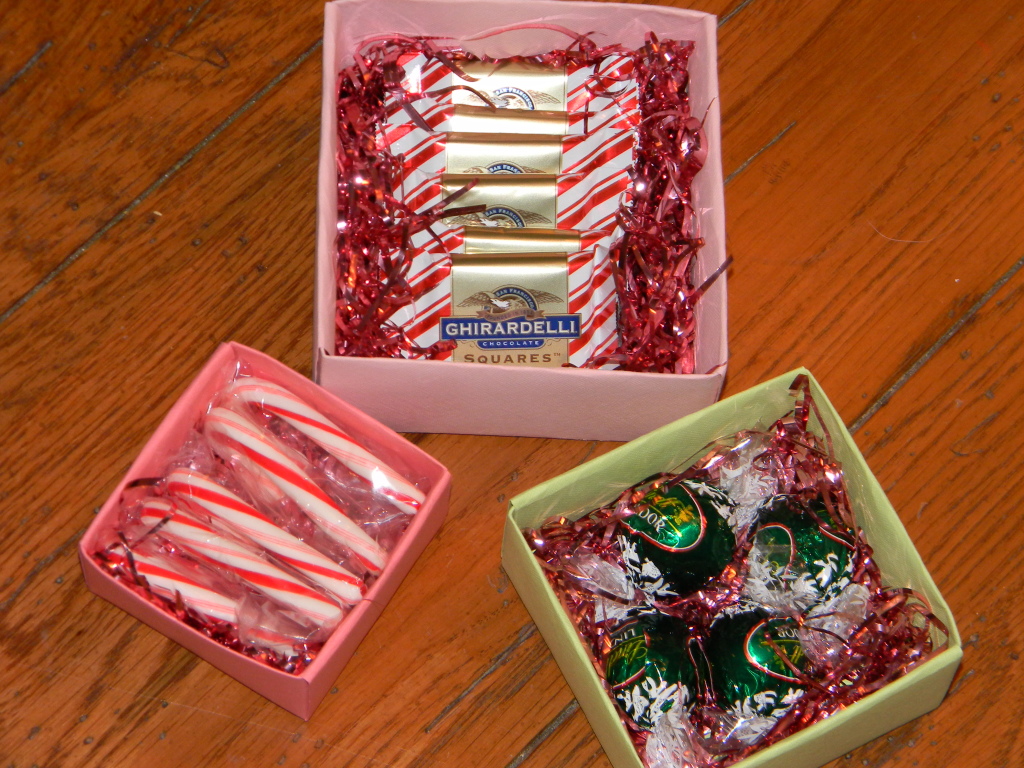 It only cost $12 for the box of mini candy canes and two bags of chocolates. I had enough to make 3 gift towers so this keeps them under $5 each!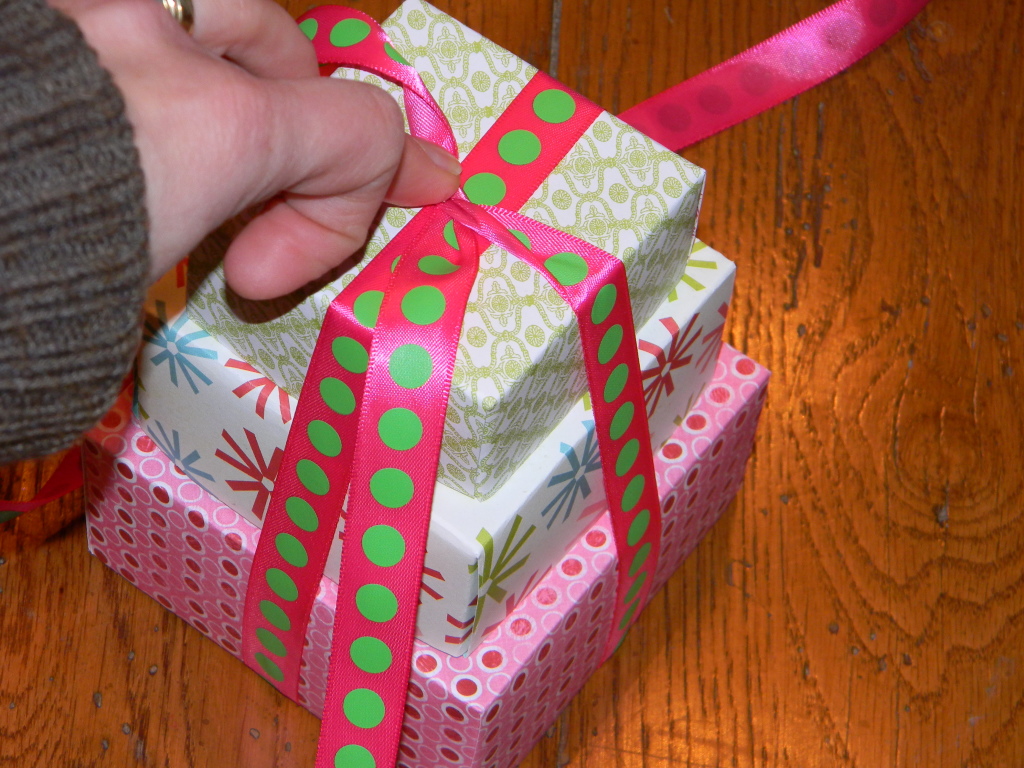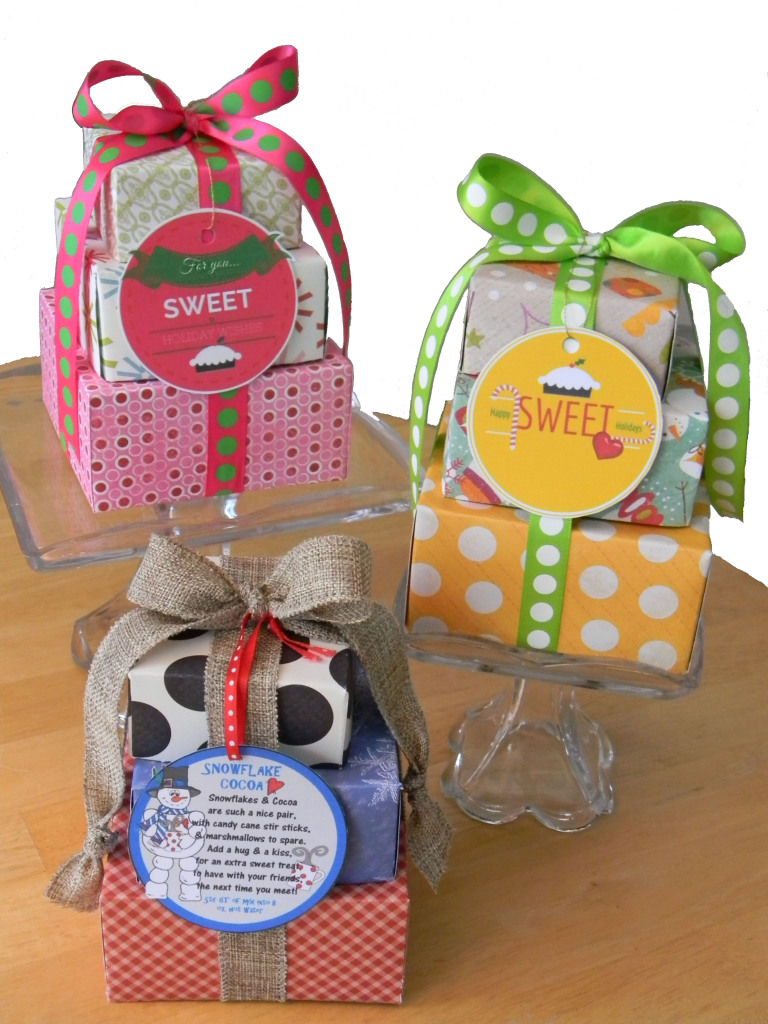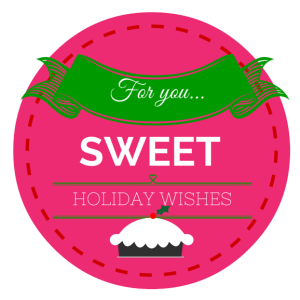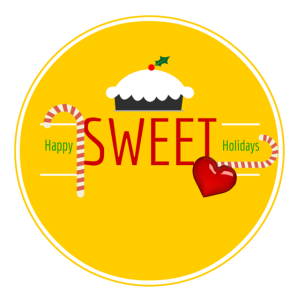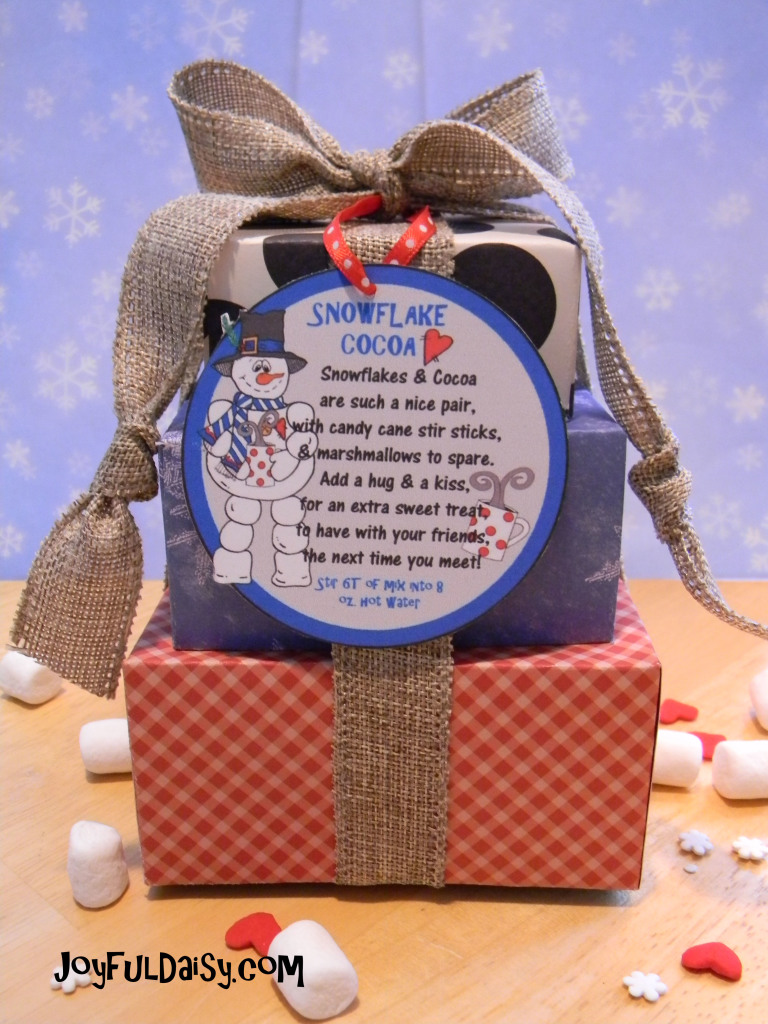 Another fun mix to package in our Gift tower is some hot coco & toppings…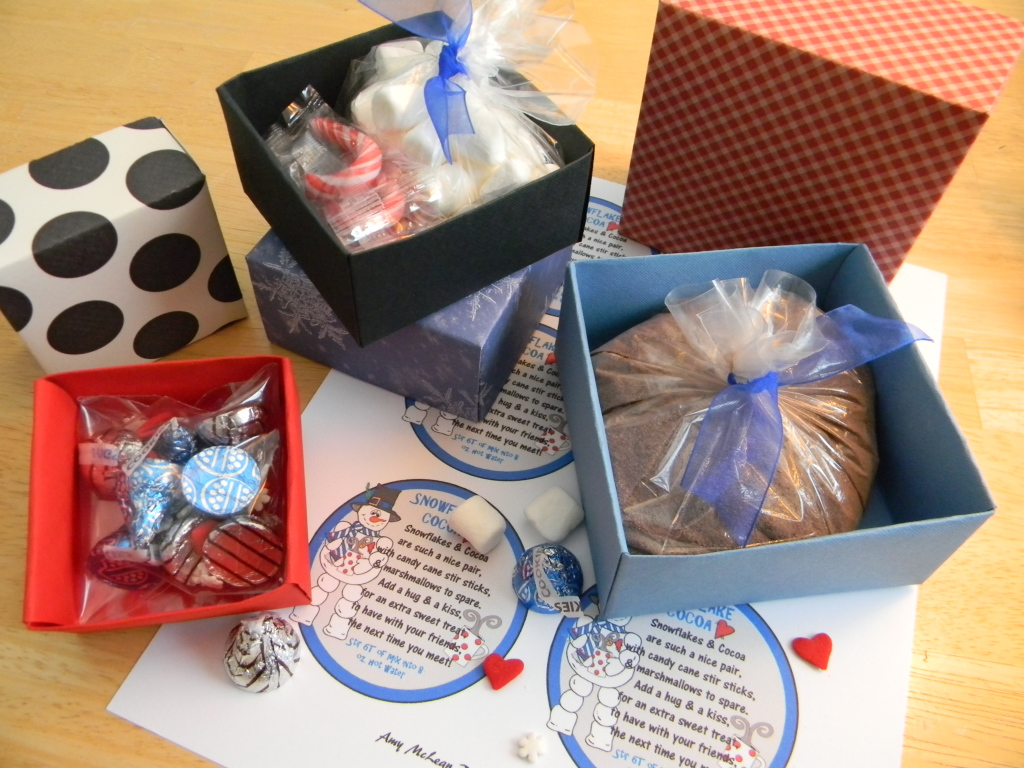 Fill the bottom box with our yummy and simple COCOA MIX enough for four-five servings. Add some marshmallows and five mini candy canes to the middle box and 10 hugs and kisses in the top box.
To purchase our designer Joyful Daisy Snowflake Cocoa Tags & individual Snowflake Cocoa Labels CLICK HERE.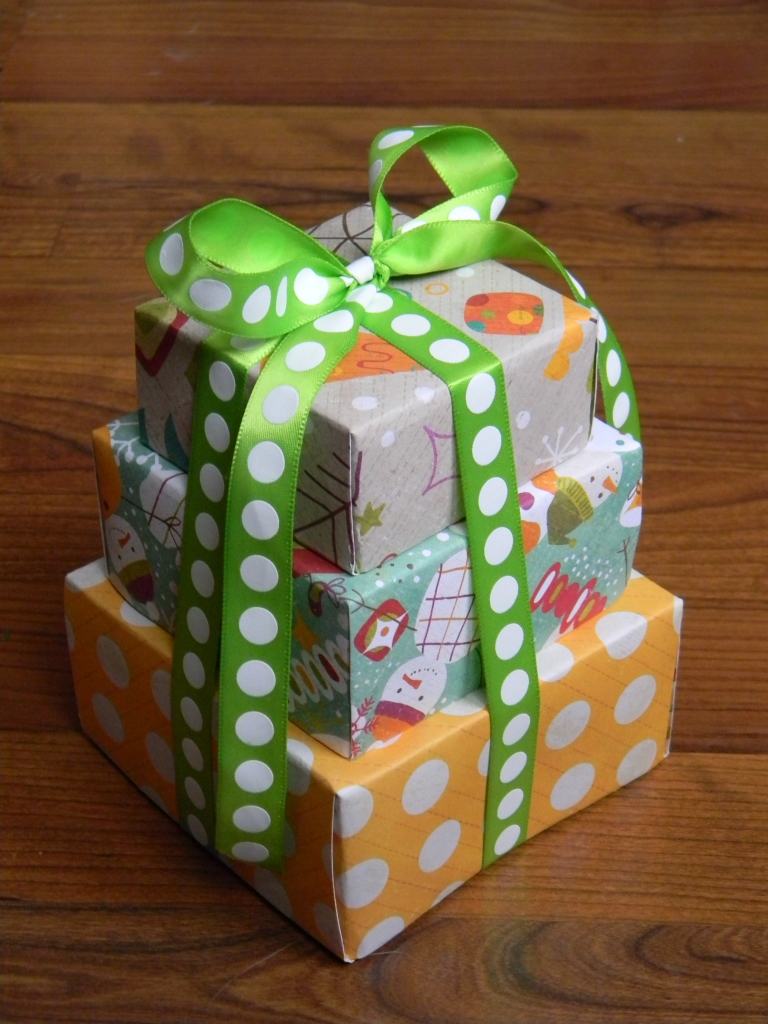 If you have any fun filler ideas please leave a comment below to share! We love hearing from you 🙂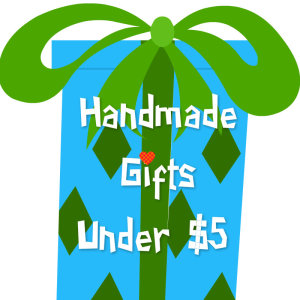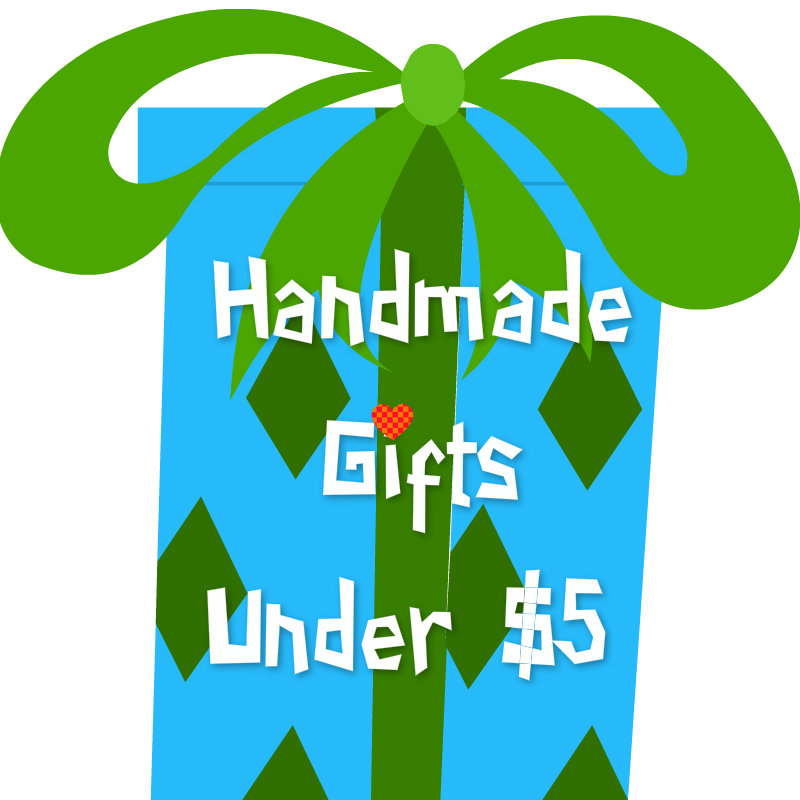 I linky party at SAVY SOUTHERN STYLE 🙂