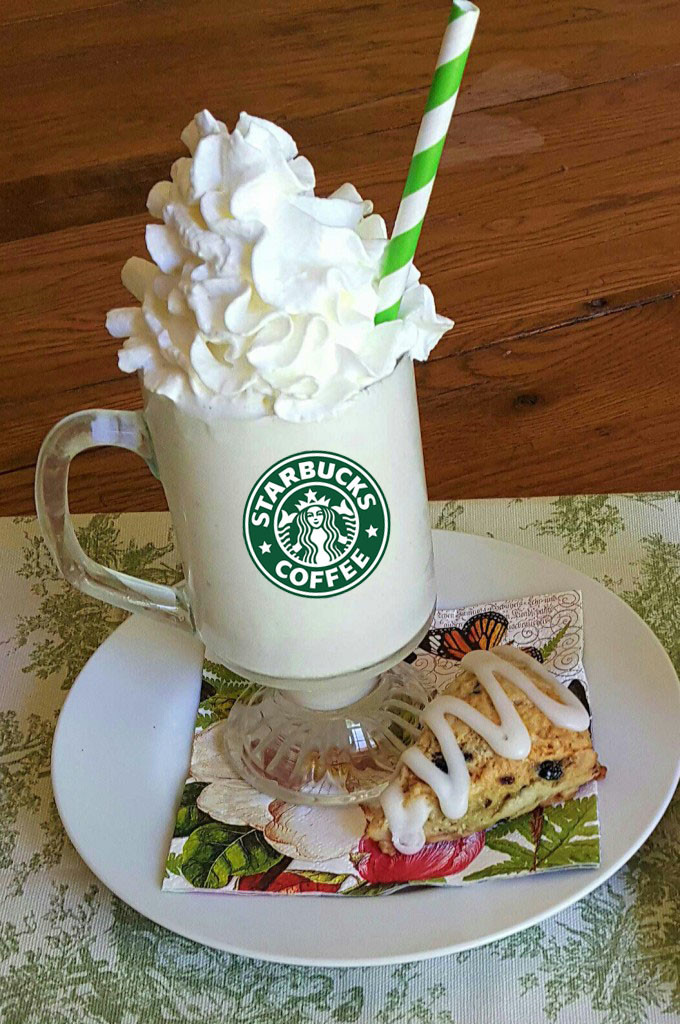 Where do I start…refreshing, inexpensive, low calories, or just plain yummy? This copycat Starbucks Vanilla Bean Frappuccino is all that! We have had so much fun in the Joyful Daisy test kitchen fine tuning this recipe! Our copycat version of Starbuck's Vanilla Bean Frappuccino has only four ingredients, or five when you top it off with whip cream – why not?!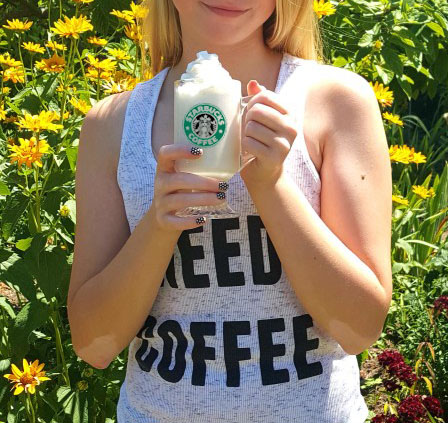 We started our copycat quest on Google and had lots of fun trying many of the recipes out there. Most recipes we found had ice cream as an ingredient which was yummy but it packed in a lot more calories and didn't taste quite like the Starbuck's Vanilla Bean Frappuccinos that we have enjoy so much.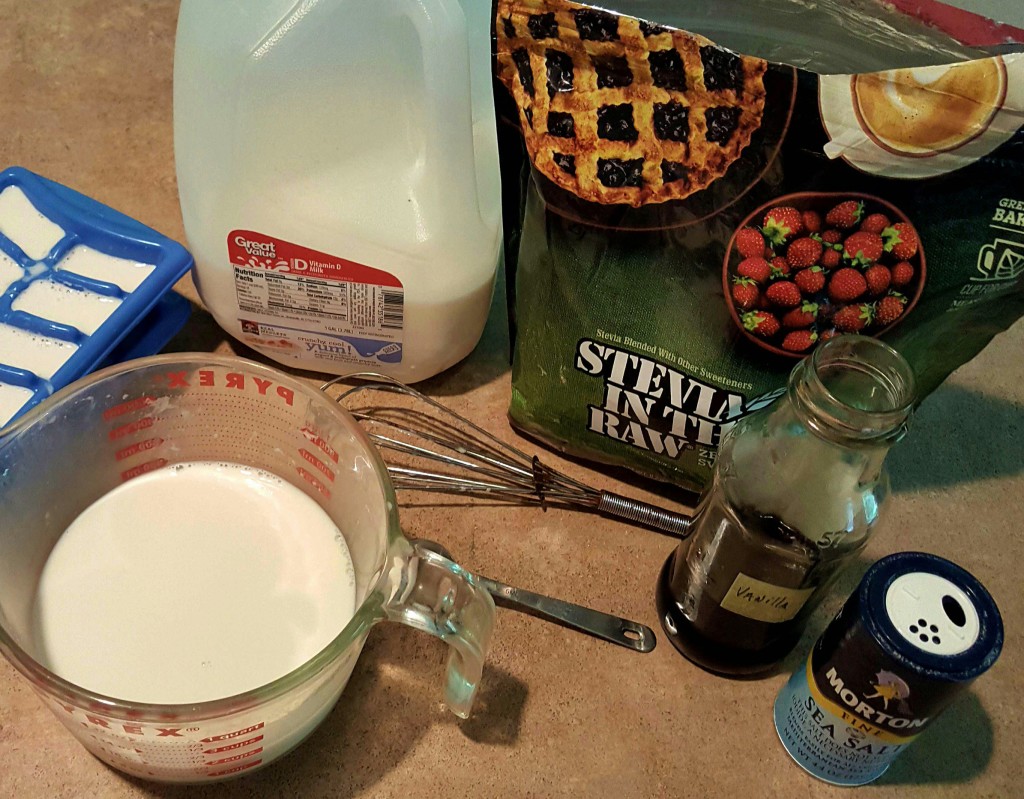 Finally we found our perfect combination which yielded that Starbuck's Vanilla Bean flavor with less calories and pretty easy to whip up! We tried our recipe many times with different sweeteners, skim, and almond milk and decided we liked the Stevia and Whole milk the best keeping our Frappuccino sugar free.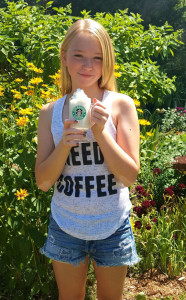 COPYCAT STARBUCK'S VANILLA BEAN FRAPPICCINO RECIPE…
(Makes four servings.)
4 Cups Whole/Vitamin D Milk
4 Teaspoons Vanilla (Use the real stuff if you can)
1 Teaspoon Salt
1/4 Cup Stevia or sugar
Mix all ingredients together well. Pour half of mixture in two ice cube trays and freeze. Chill the rest of the mixture. When ice cubes are frozen, place in blender with chilled mixture and blend for 30 seconds to about 1 minute. Pour in cups, top with whip cream and enjoy 🙂 Now we keep these vanilla ice cubes on hand in a ziplock bag in the freezer so that we can whip up any time! Just take out and blend 12 vanilla ice cubes (or 1/2 of one tray) and blend with 1/2 cup of chilled vanilla mixture or 1/2 cup milk, 1/2 Tablespoon Stevia, 1/2 teaspoon vanilla, and a small dash of salt.
One serving is approximately 175 calories compared to a tall Starbuck's Vanilla Bean Frappuccino at 340 so enjoy it guilt free!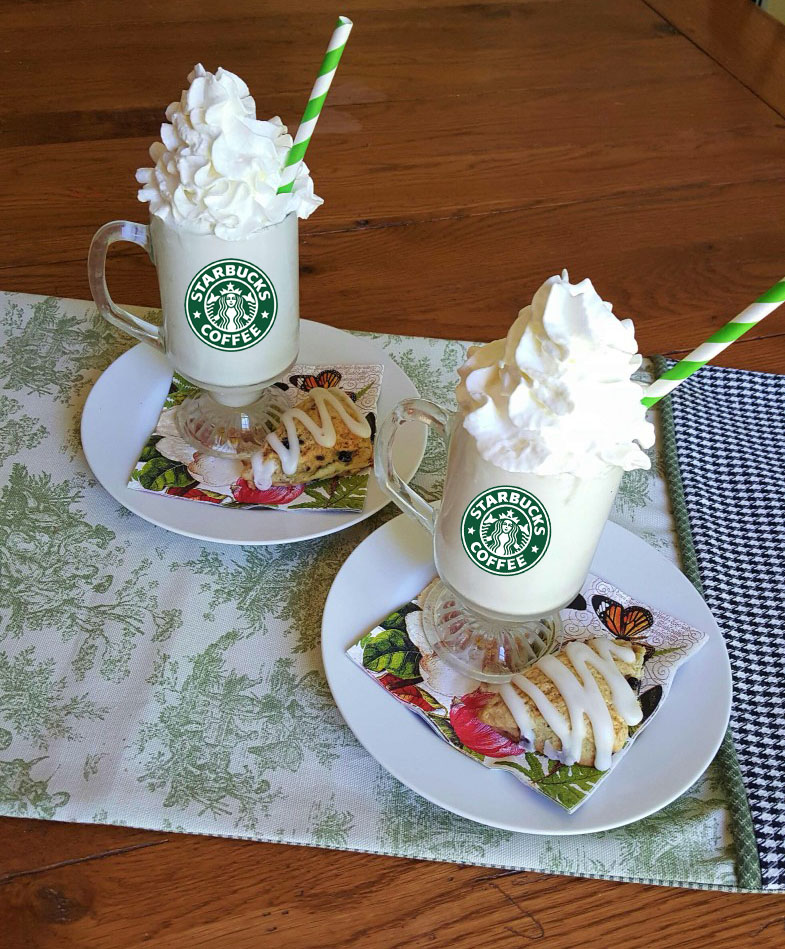 We headed on over to my mom's to celebrate and share our final Starbuck's copycat version. 🙂
The mini blueberry scones paired wonderfully with our frappuccinos!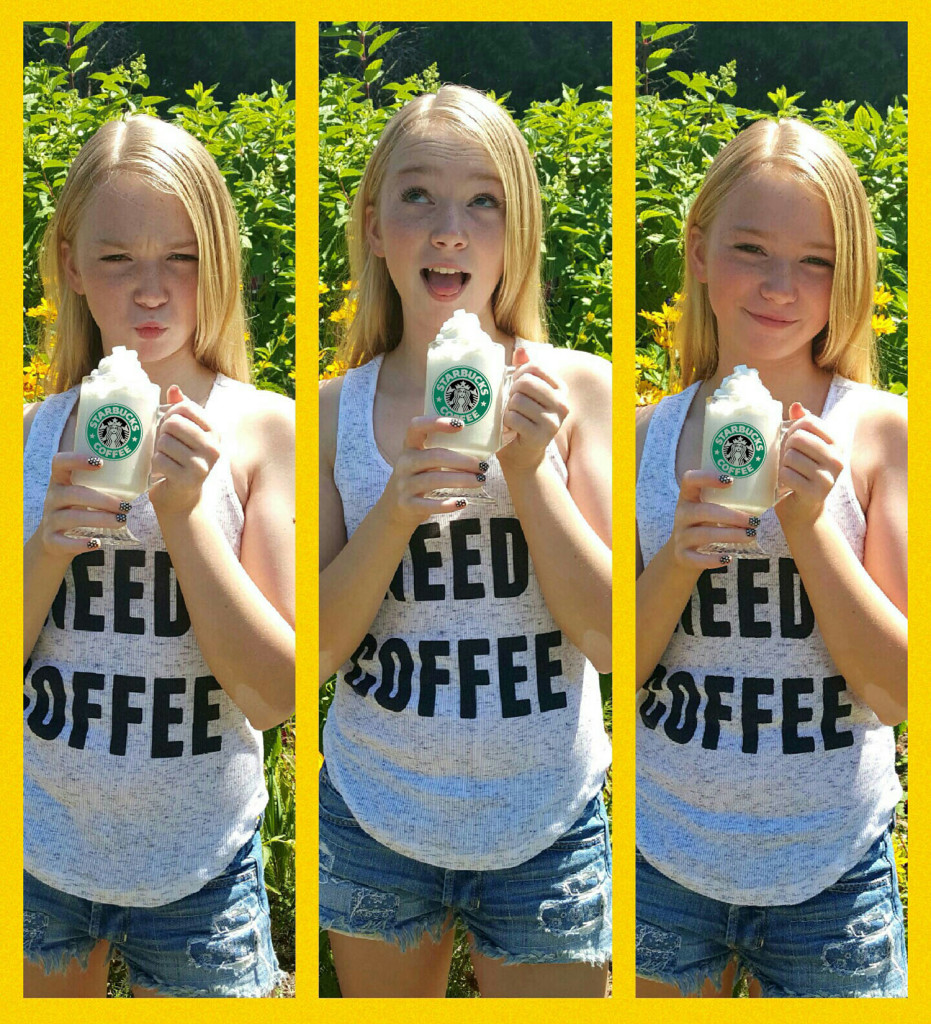 Just an little FYI…my mom's favorite version of our Frappuccino because she wanted a coffee flavor and a little less sweetness, was to blend 12 vanilla ice cubes with 1/2 cup chilled coffee. 🙂 I must admit this was a nice treat too!
If you love Starbucks like we do, CLICK HERE to view our simple and inexpensive Starbuck's Frappuccino costume – a LILY LATTE 🙂 This is great for any age don't ya think?