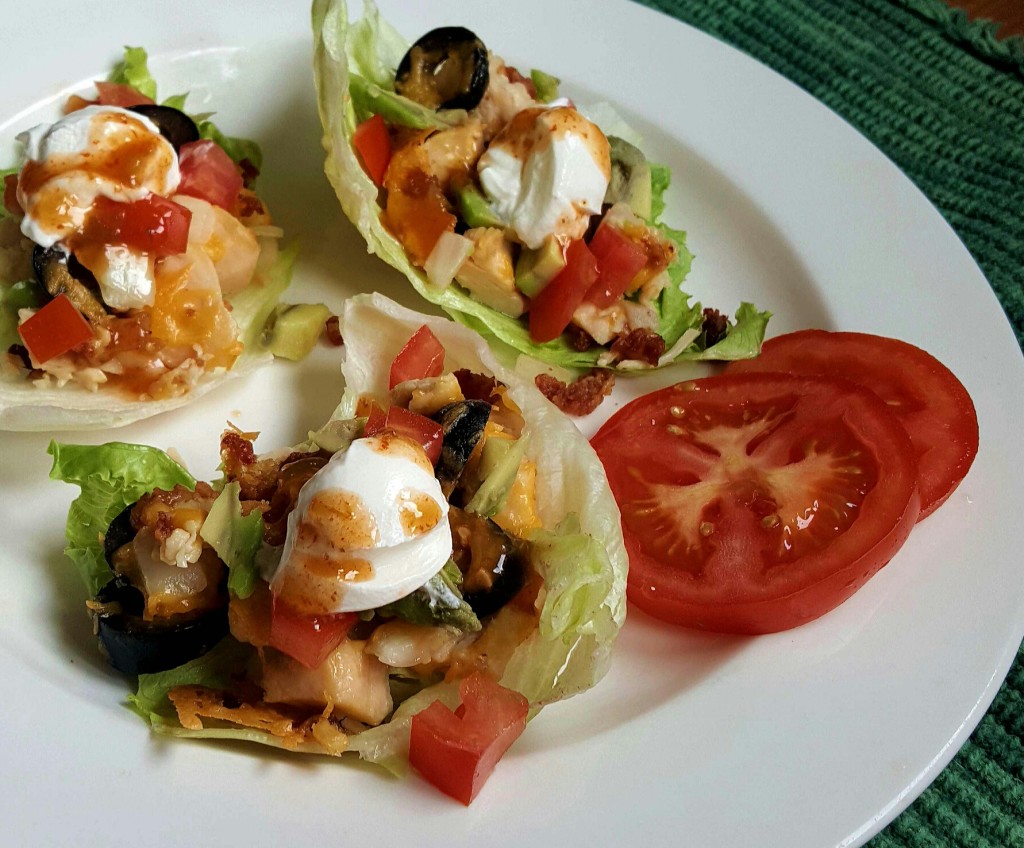 Want some yummy Mexican food but can't have the hi-carb corn chips or gluten filled flour tortillas? Well, this is a scrumptious alternative that is gluten free and low carb! In all honesty, this low carb chicken quesadilla, taco, lettuce wrap, or whatever you want to call it, is even better then the chicken quesadillas Lily and I were replacing. All the flavors really mix beautifully and pop out when they aren't toned down with the traditional two layers of flour tortillas!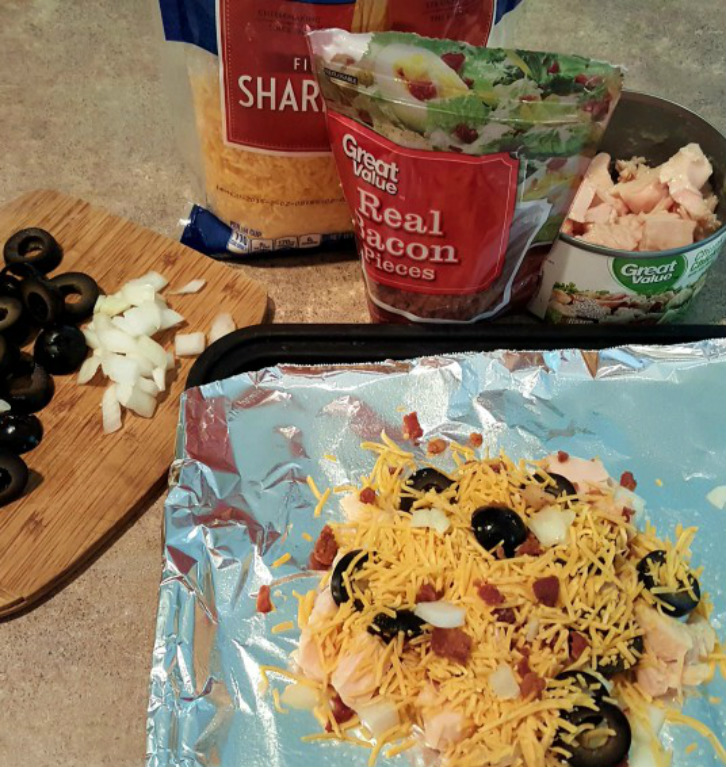 Super simple and easy…
We cooked these in the toaster oven so we just sprayed tinfoil with some oil and then made a pile of canned chicken, sliced black olives, bacon bits, and onions. Normally I would have added some diced red pepper too but I didn't have any this time. So just pile on your favorite ingredients and pop in the oven for about 5 minutes at 400 degrees.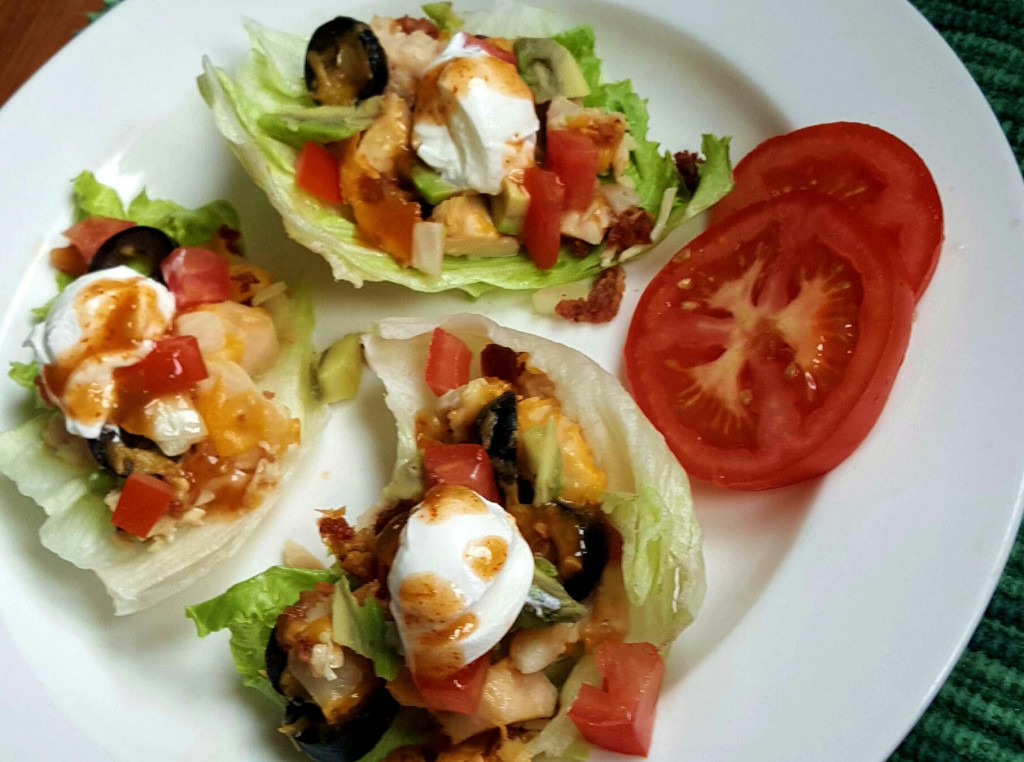 Take some large pieces of lettuce and then pile on some of the warmed cooked Mexican mix, followed by ohhh yes… a scoop of sour cream and drizzle of your favorite salsa or taco sauce! This is so good and you will be completely satisfied unlike some low carb snack and meals. So keep this in mind next time you are mixing up some quesadillas or nachos for the family 🙂
Perfect game day food!
Go LIONS 🙂