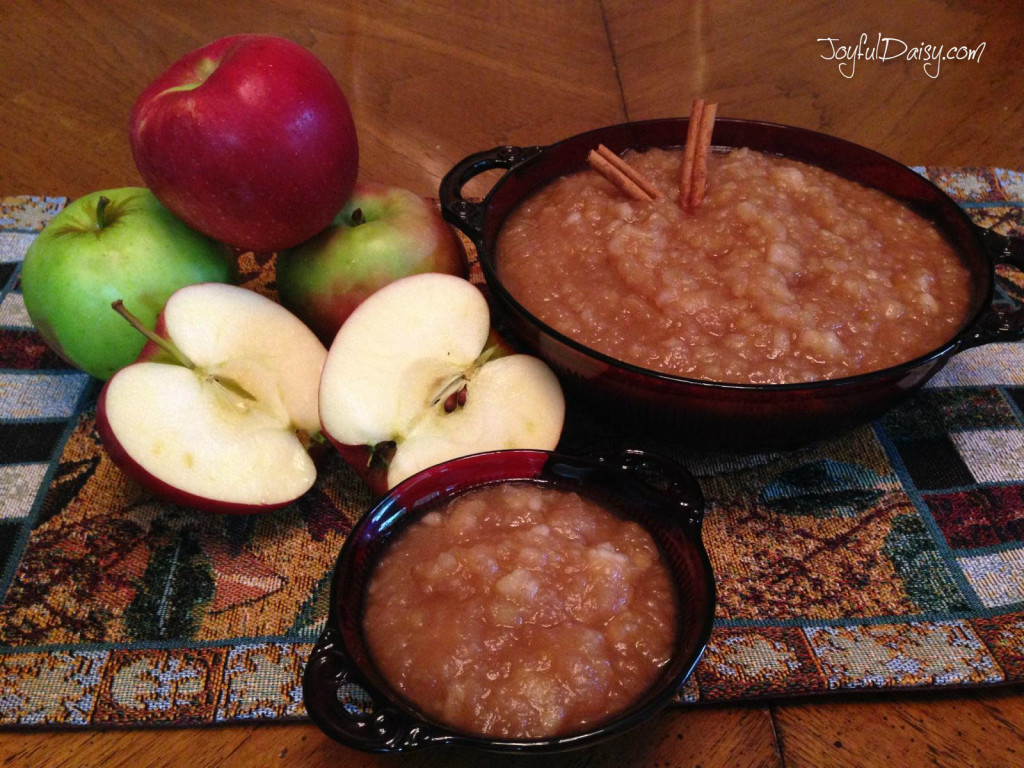 When my mom was young, she thought all applesauce was made in your kitchen. My grandpa would ride around in the country and find wild apples or a real apple orchard. (I'm talking very fresh apples!) She still remembers grandpa in his 90's sitting in his chair, peeling apples for his famous secret sauce. It wasn't until his 90's that he shared his secret ingredient that takes his wonderful applesauce from ordinary to extraordinary…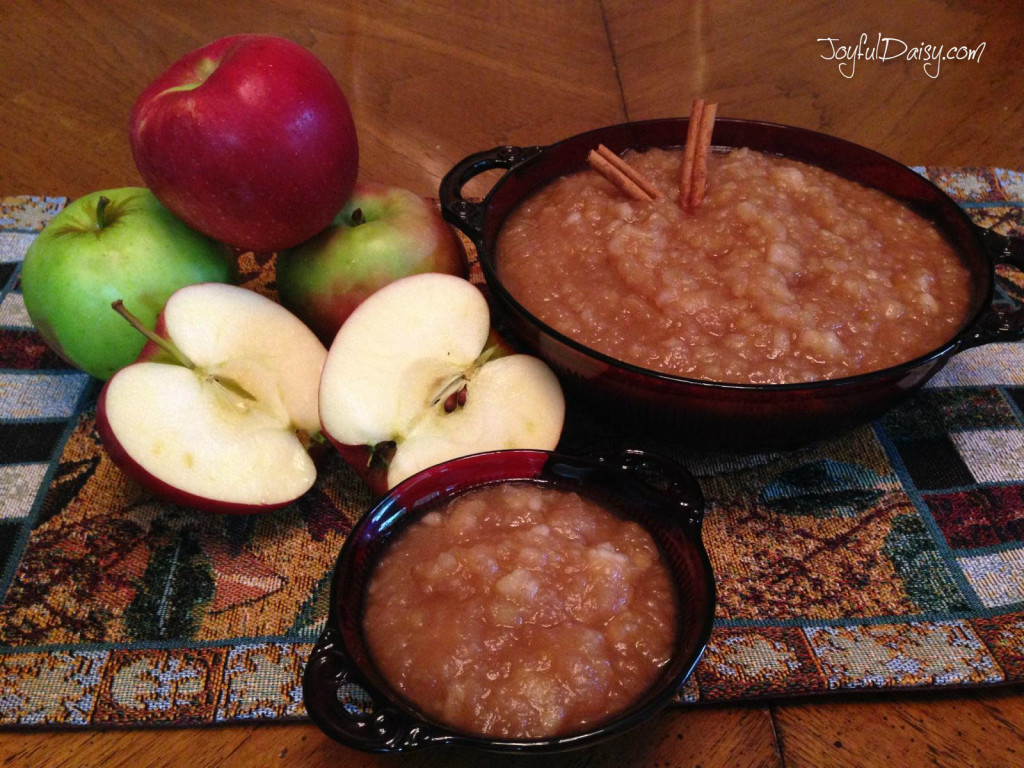 Grandpa's Secret Ingredient Applesauce
2015-01-02 17:22:06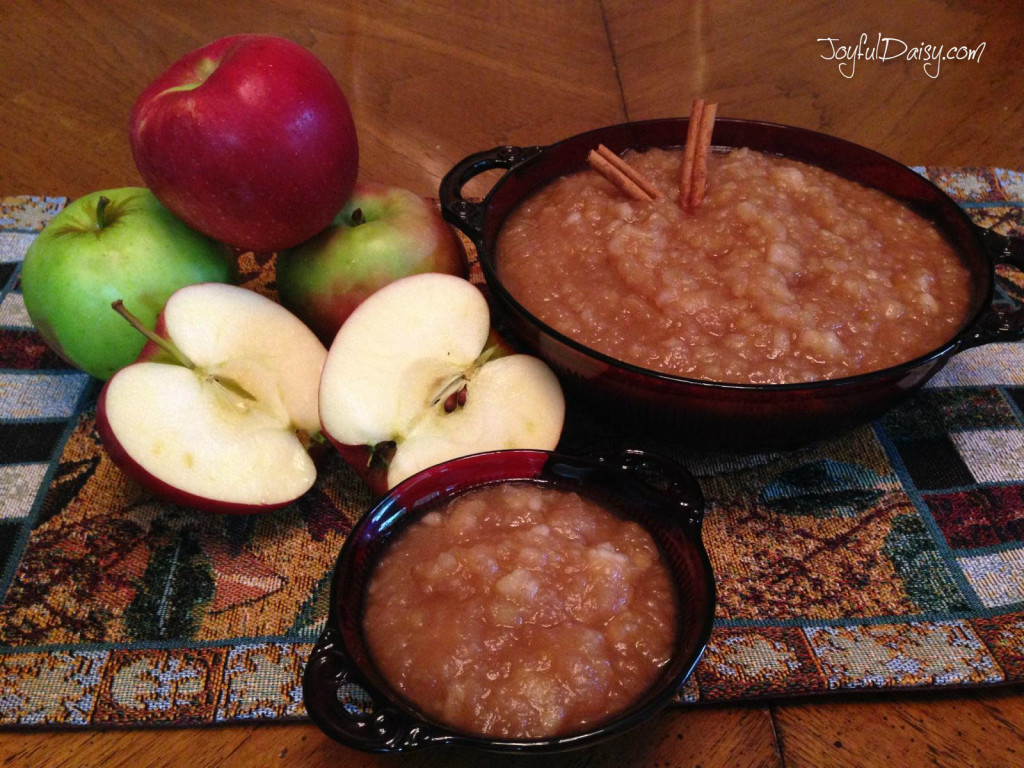 Serves 12
Nutrition Facts
Amount Per Serving
* Percent Daily Values are based on a 2,000 calorie diet. Your Daily Values may be higher or lower depending on your calorie needs.
Ingredients
10-12 cups apples - cored, peeled, and sliced
1 1/2 cups water
1/2 cup packed brown sugar
1 teaspoon cinnamon
1/8 teaspoon nutmeg (Use fresh grated with micro plane hand grater if you can.)
Instructions
Place all ingredients in a large sauce pan and cook over medium heat. (Your house will smell heavenly!) When apples are very soft, mash by hand with a potato masher or fork. Adjust sweetness and spices to your liking. Add extra water to adjust to desired consistency. (Additions will depend on type of apples used.) Then add the SECRET INGREDIENT...1 teaspoon of vanilla! I think this wonderful addition of vanilla turns this yummy side dish into a healthy comfort food! Thanks grandpa for sharing your secret, we miss you.
Notes
Apples great for sauce... Cortland, Northern Spy, Macintosh, Ida Red, Paula Red, and Jonagold.
JOYFUL DAISY http://joyfuldaisy.com/
Are you wondering what a micro plane hand grinder is? You should be able to find one in a kitchen shop but if not you can CLICK HERE. This tool helps to add amazing flavor to your food and works great with lemons and ginger, not to mention it is the top rated cheese grinder! Super gift for yourself or a friend who loves playing in the kitchen. 🙂