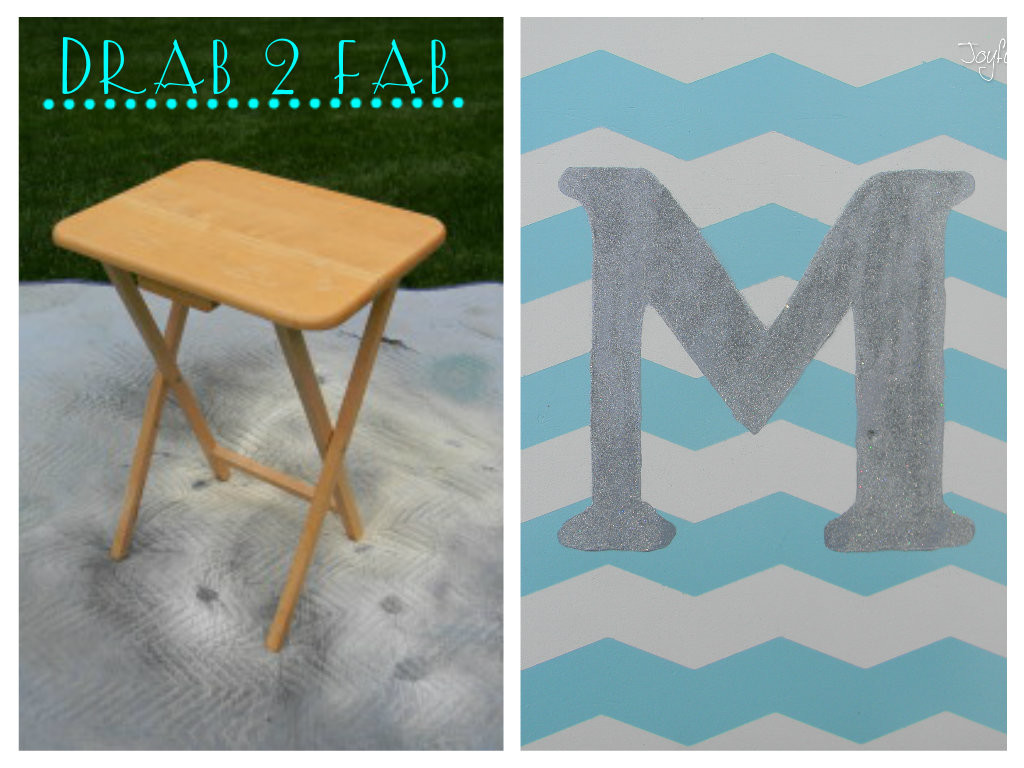 Don't you just love a good makeover? I mean it is so inspiring to see the old made new again especially when you see just how easy some of these furniture makeovers are. Whenever I finish a project like this I am so excited to find another one!
WHAT YOU NEED FOR THIS GLITTER MONOGRAMMED CHEVRON TABLE…
Side table to Redo
Spray Primer
White Glossy Spray Paint
Light Blue Glossy Spray Paint
Silver Spray Paint
Chevron Painter's Tape
Painter's Tape
Newspaper
Printer and Cardstock (To print out monogram to trace)
Glittter
Glossy Finishing Spray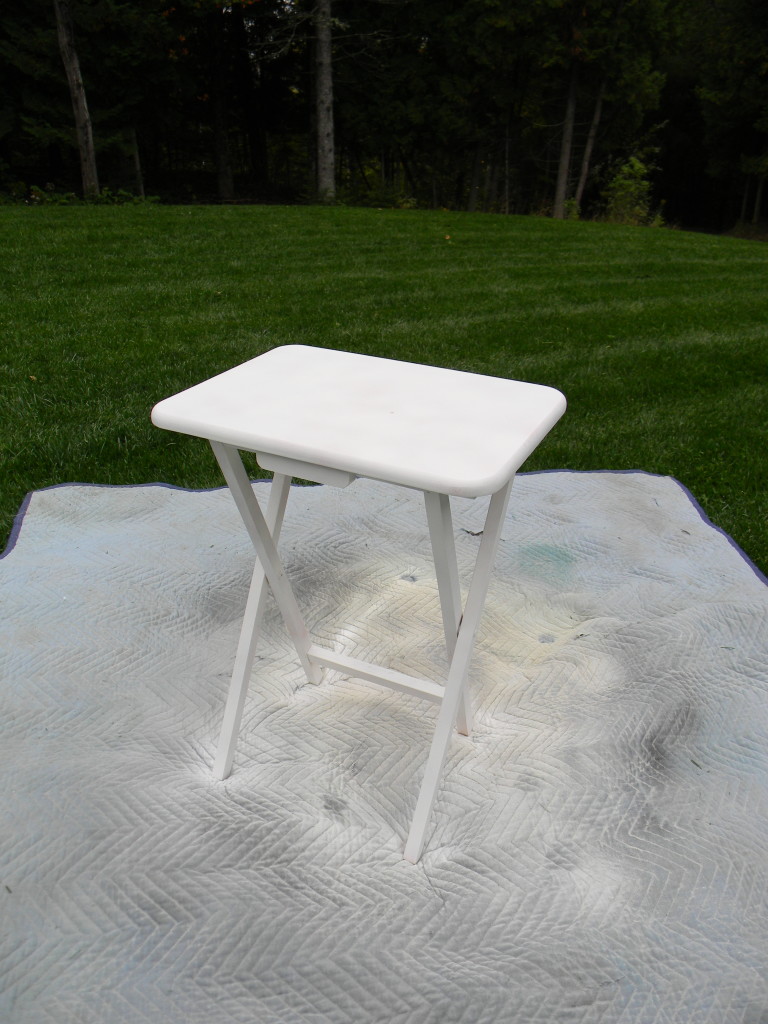 I sprayed the table with two coats of Kilz primer, waiting 20 minutes between each coat. Notice the nice green grass? I primed this piece 5 months ago and just now decided how I wanted to redo it!
Spray the top of the table with 1-2 coats of glossy white spray paint and let dry overnight.
Follow directions on package and apply chevron Frogtape to top of table. I made small pencil marks 1 1/4″ down from the tape in a few places to help me space the chevron stripes properly. I love this tape. CLICK HERE to check out the hutch I used it on 🙂
Once you have the chevron tape on nice and smoothly and have pressed the edges down really well, apply 1-2 (I did two) layers of blue spray paint. Let dry about 20 minutes between coats and then remove chevron tape to reveal your simple yet beautiful design.
When you are sure your table top design is completely dry, cut newspaper about 1/4″ smaller then the top of the table and then adhere to the top of your table with painters tape. Trace the corner edge on top of painter's tape and then cut out.
Apply 1-2 coats (I applied one coat) of silver spray paint to the edge of the table top and to the base.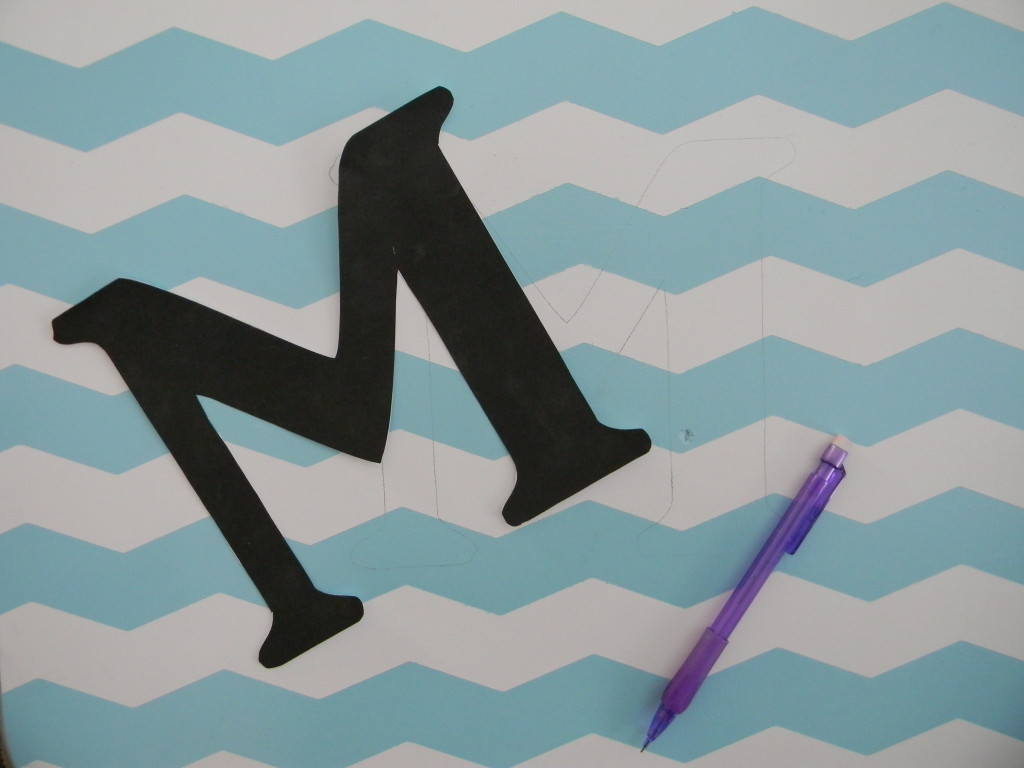 In MS WORD I just printed a large "M" on cardstock and cut it out. Then I traced on to the middle of my freshly painted table top.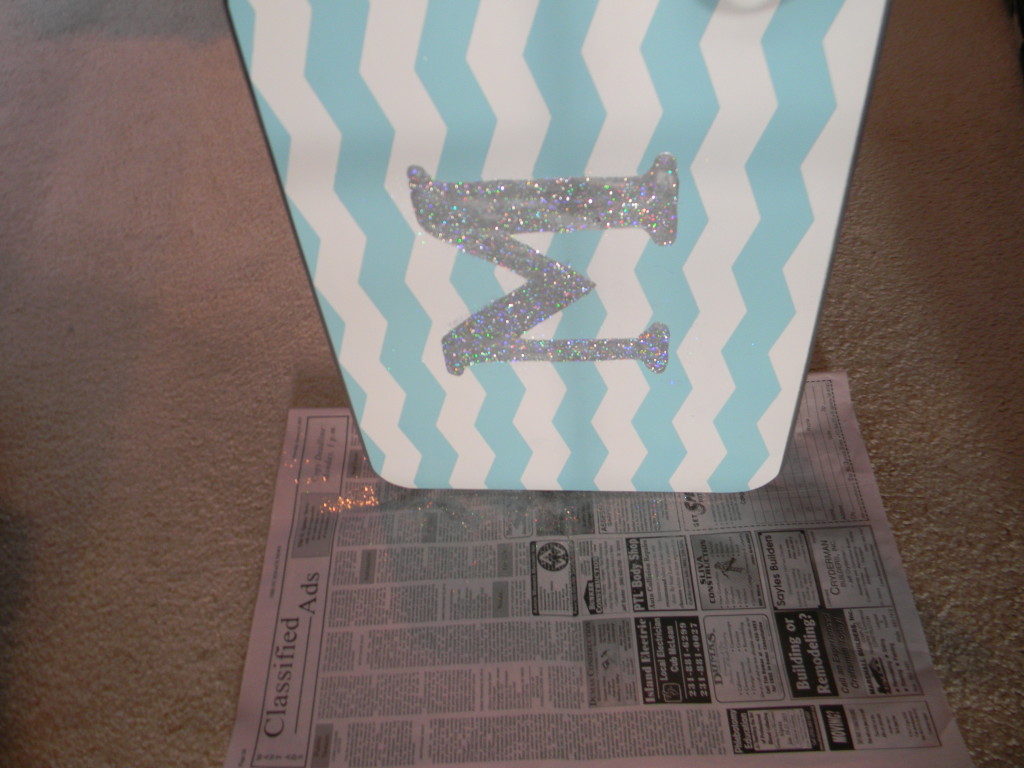 I hand painted the traced "M" with silver paint. While the second coat of paint was still wet, I sprinkled fine sliver glitter all over it and then tapped the excess off.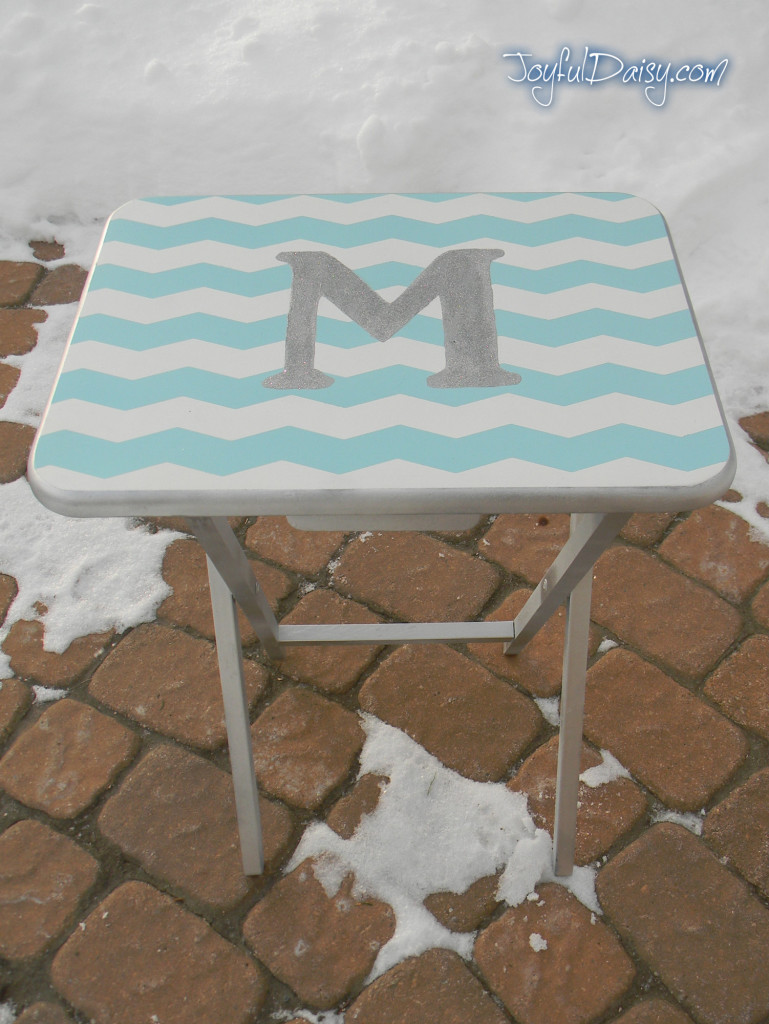 To finish it all off, I applied one layer of glossy finishing spray and VOILA! My fab to drab furniture makeover is complete! Lots of fun! Notice the snow? HEHE! Well this didn't take long once I started painting, so don't think it took 5 months!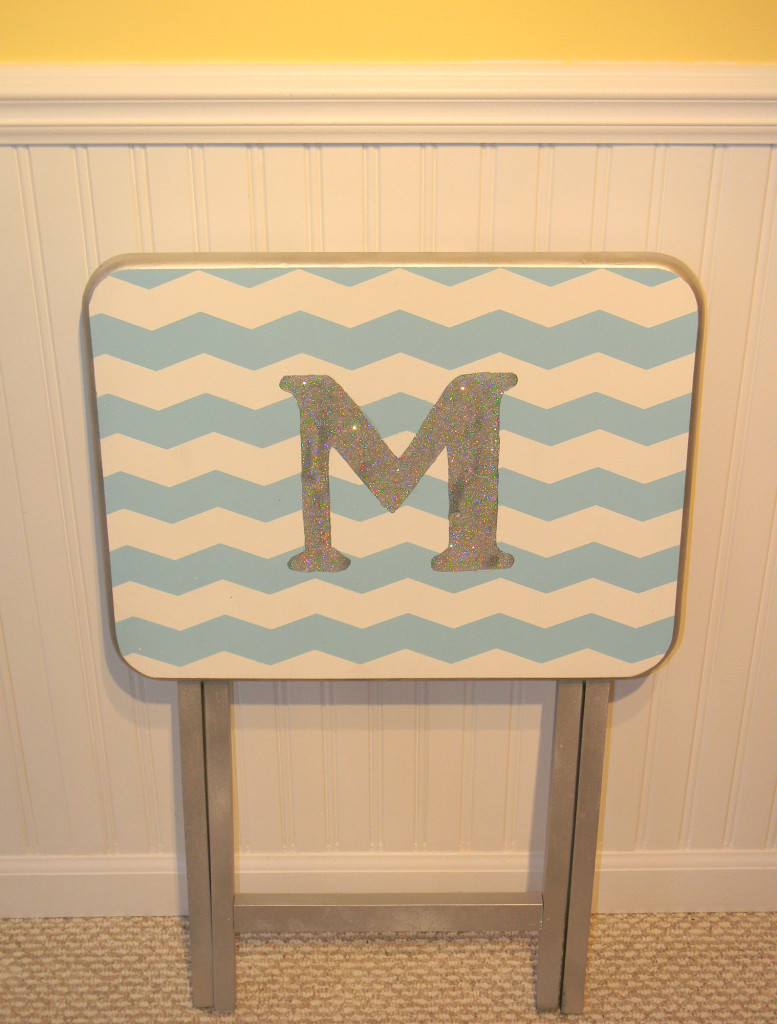 Now it's your turn…take a look around. I am sure you have something just dying for a makeover with a little spray paint and a little glitter! 🙂