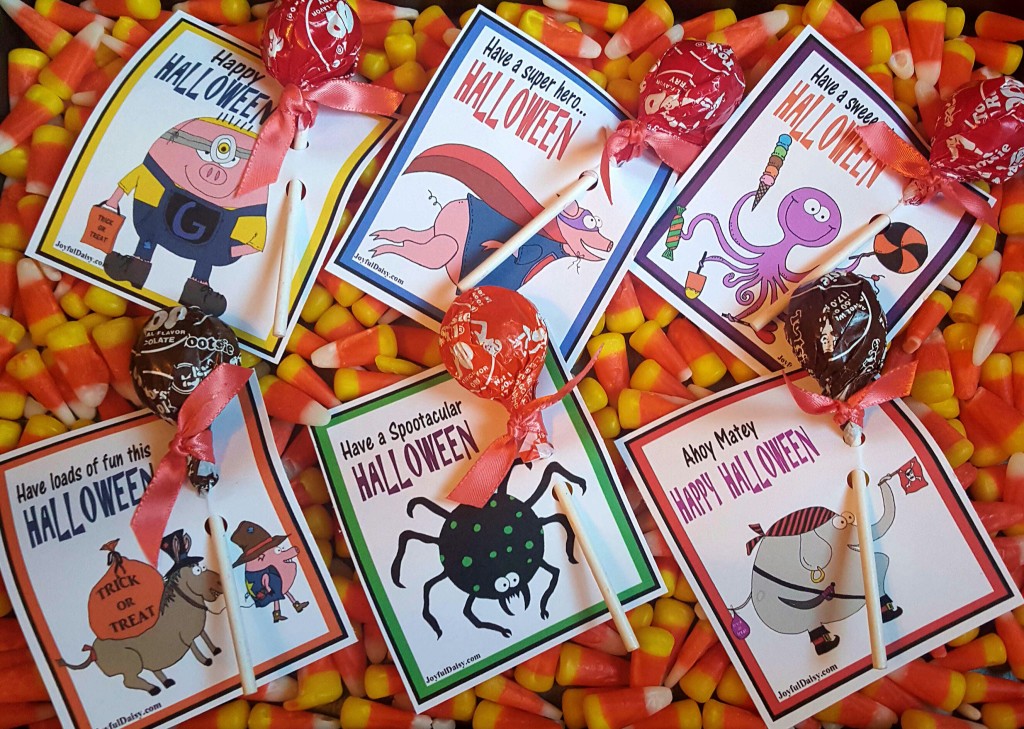 Want to do something cute for those adorable and goulish trick or treats but don't have a lot of time? Or do you need some cute inexpensive Halloween party favors? Well then I think you are in the right place with our semi homemade Halloween treats! Just download our FREE trick or treat sucker cards featuring some of our Piles of Smiles characters all dressed up for Halloween. Just print out on some white card stock paper, cut out, punch a couple holes and then place a sucker on the card!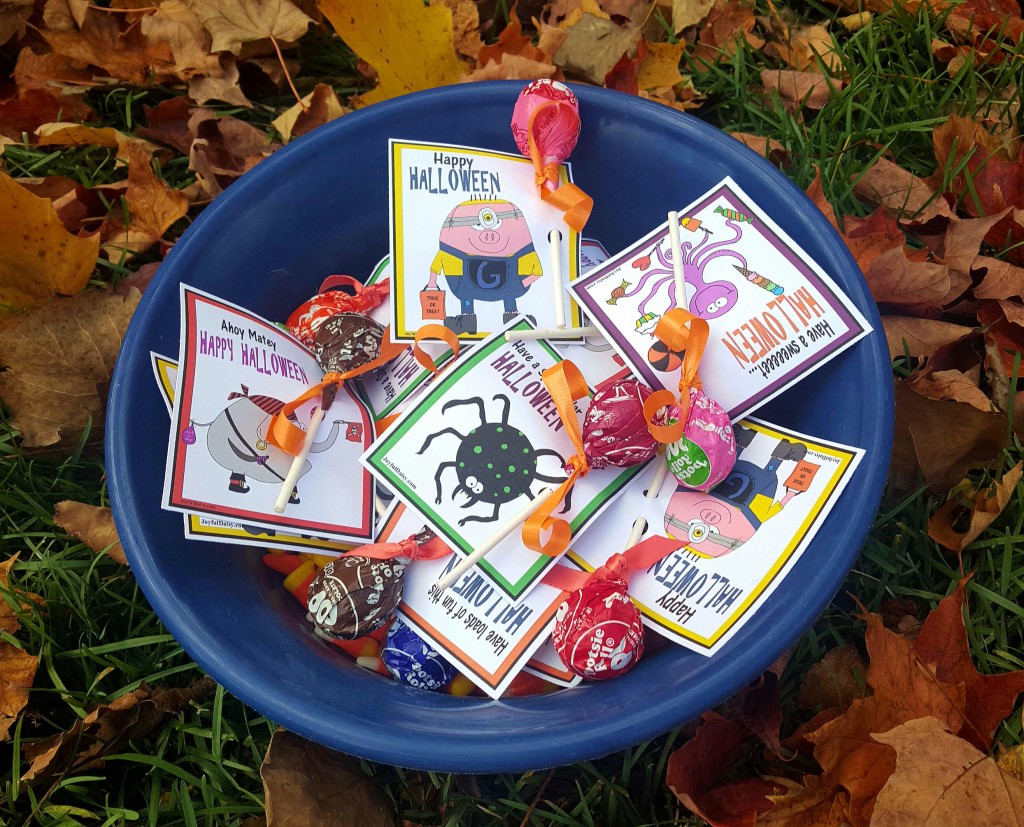 Add a little piece of satin or curly ribbon if you want to jazz them up just a tad more 🙂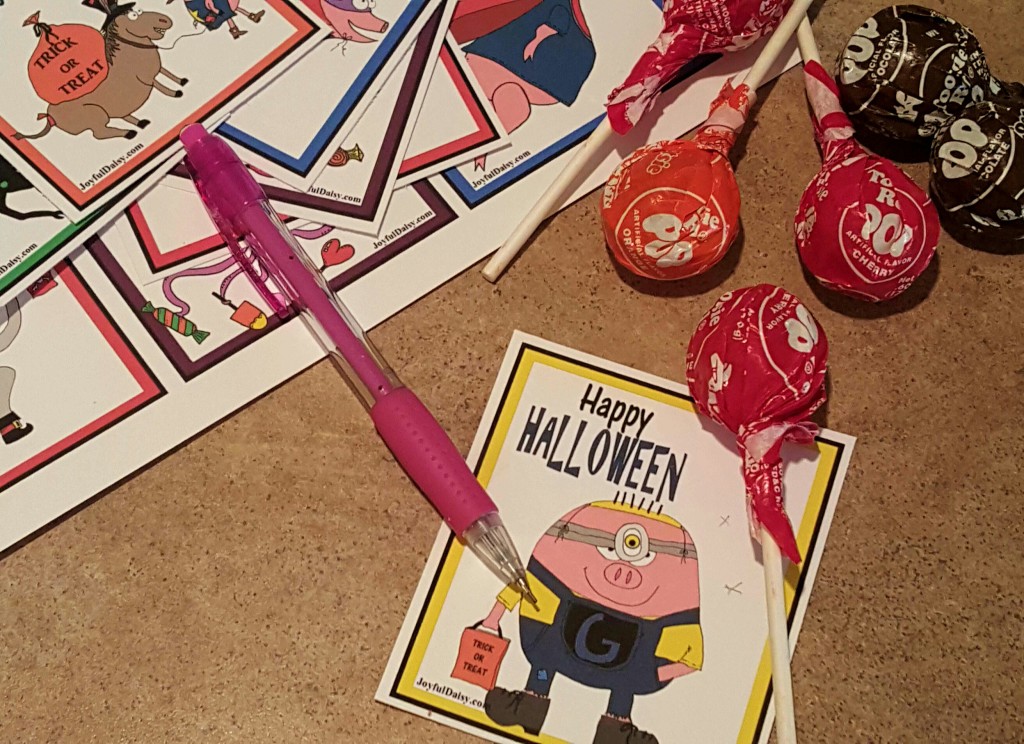 Just punch a couple holes about 1/2″ apart on each card. If you want, just lay the sucker down where you would like it and then mark a few x's where you would like to place your holes.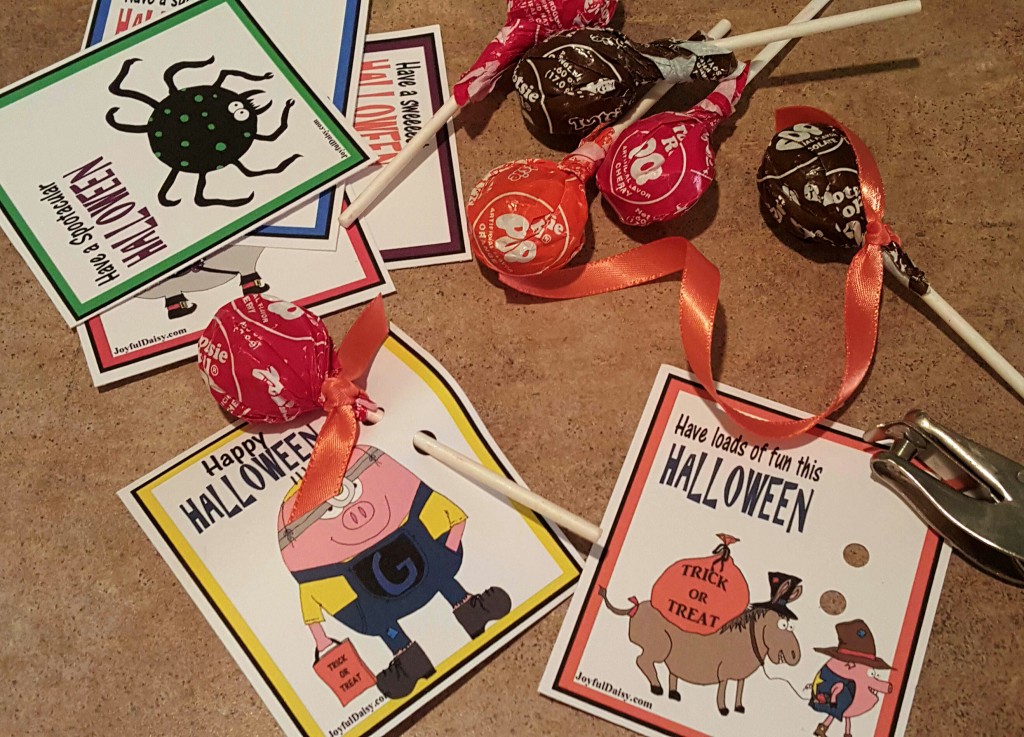 I wanted to use Dumb Dumb suckers because they are a little smaller but all I could find at our store was Tootsie Pops which I like even better, they are just a little big but I decided they made the cards look a little more whimsical 🙂 I had to trim and twist some of the sucker wrappers to poke through the holes.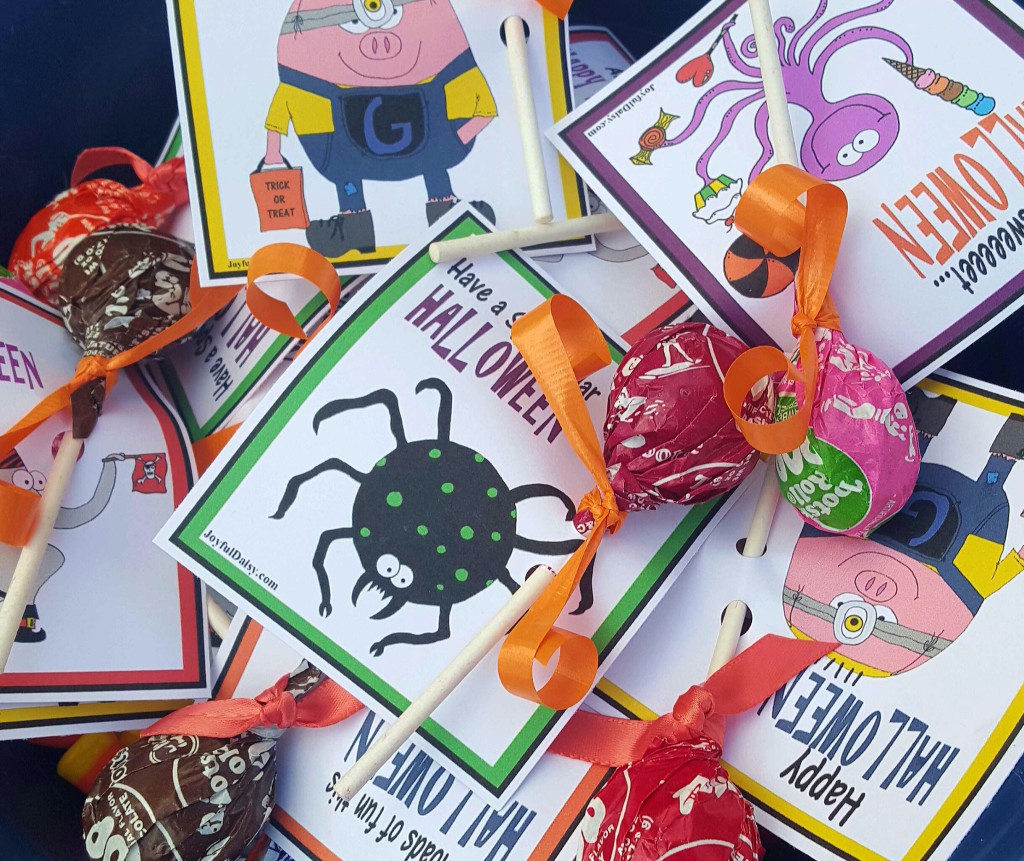 Aren't they fun? Bones, our family skeleton, thinks so!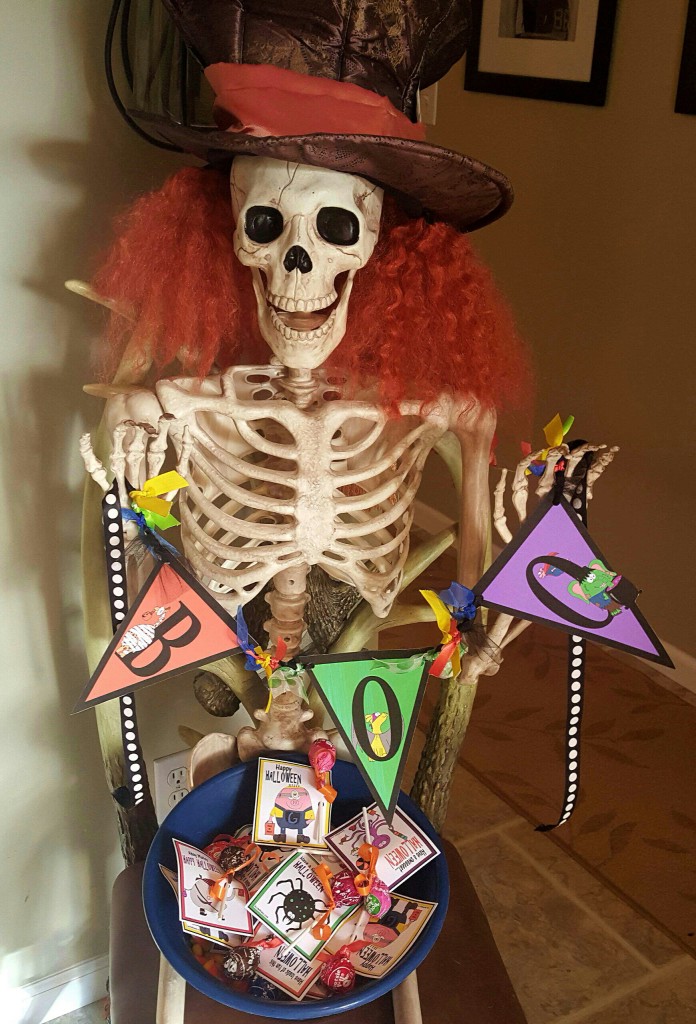 If you want to check out our full Halloween Clip Art Collection and some of the fun cards, scrapbook pages, mini spider CD scrapbook, and party accessories we made just CLICK HERE!
and have a SPOOOOKTACULAR
HALLOWEEN!!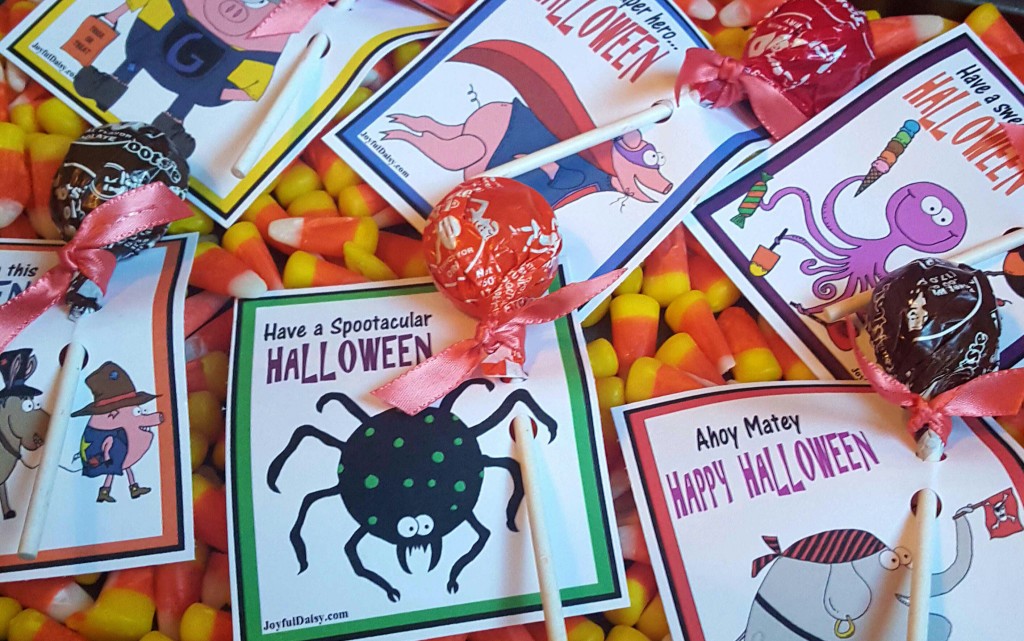 CLICK HERE to bip on over to our complete Halloween Clip Art Collection 🙂