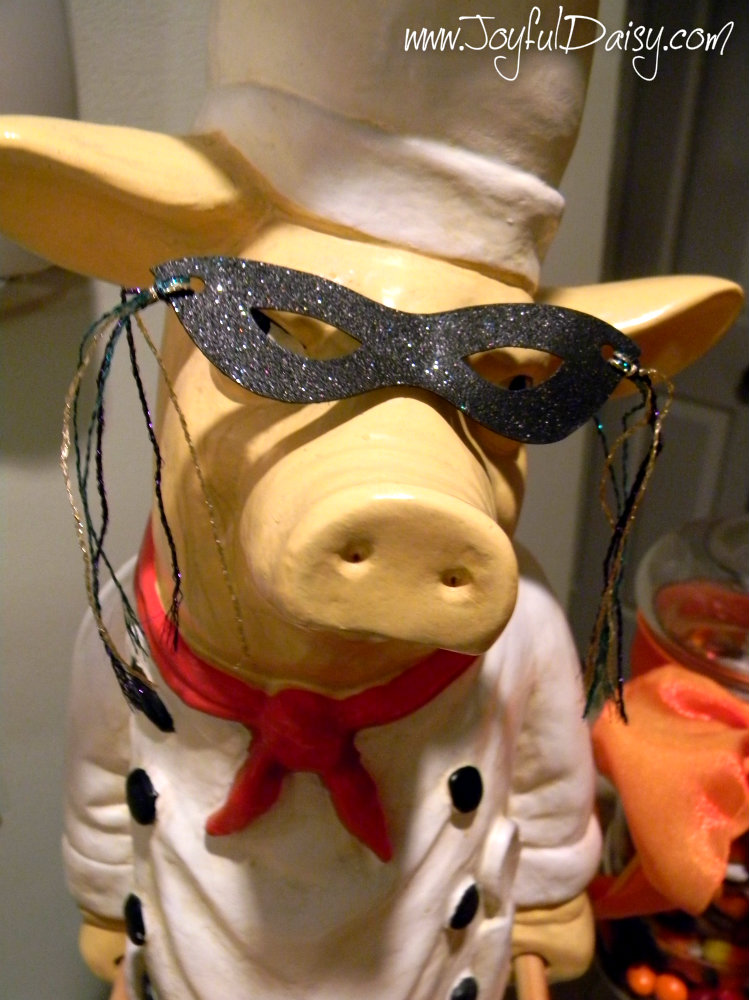 HAPPY HALLOWEEN! OINK! 🙂
I just love amusing myself with my kitchen piggy! But how couldn't I, I mean this little mask from my scrapbooking supplies fits him perfectly! Unfortunately though, I cannot remember where or when I bought this cute little mask but I did find some masks on amazon that are very fun and about the same size if you are inspired and have a kitchen piggy of your own that needs a Halloween costume! This little display is featured between my kitchen and dining room and is usually the first to undergo a seasonal change providing the inspiration and fuel- LOL- for the rest of the home decorating.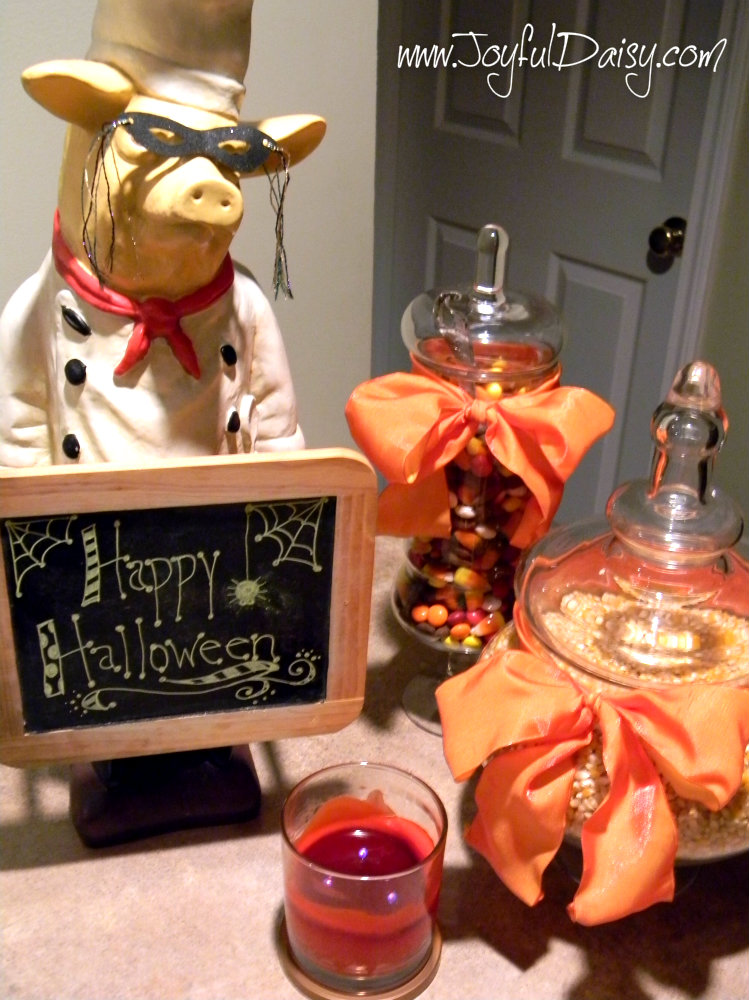 I also have fun creating a fall trail mix for my apothecary jars to match the season. Fortunately the popcorn looks fallish since it is so convenient in my lare apothecary jar as we make popcorn multiple nights a week in our house. 🙂 Just changing the ribbon on the apothecary jars is an easy way to add to seasonal décor.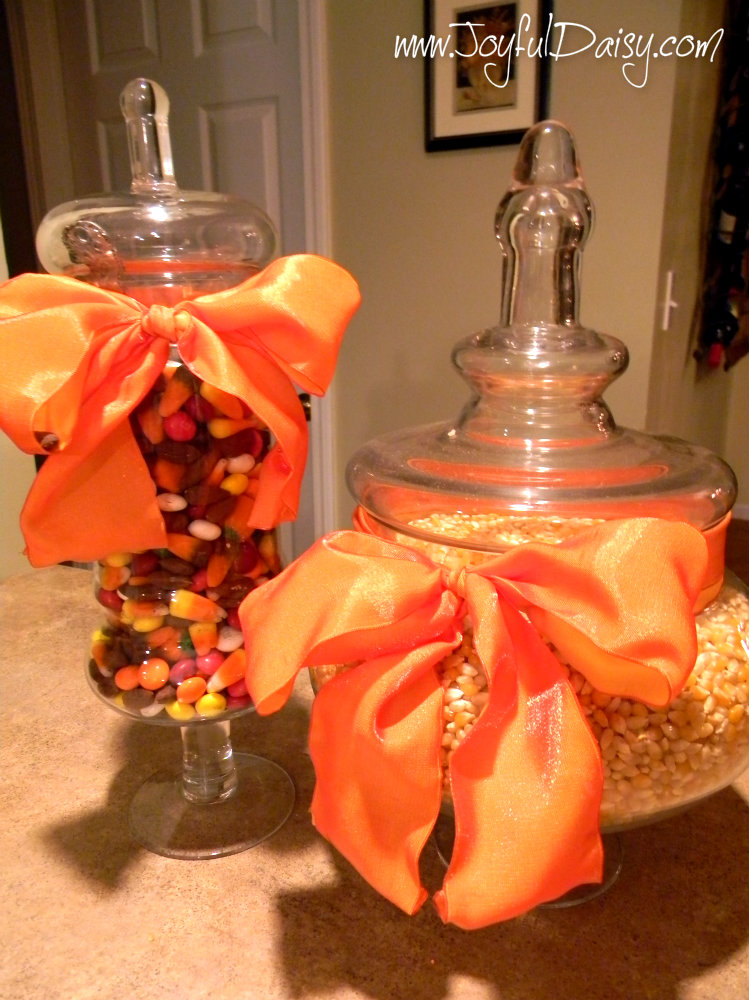 Ahhhhhh…yum….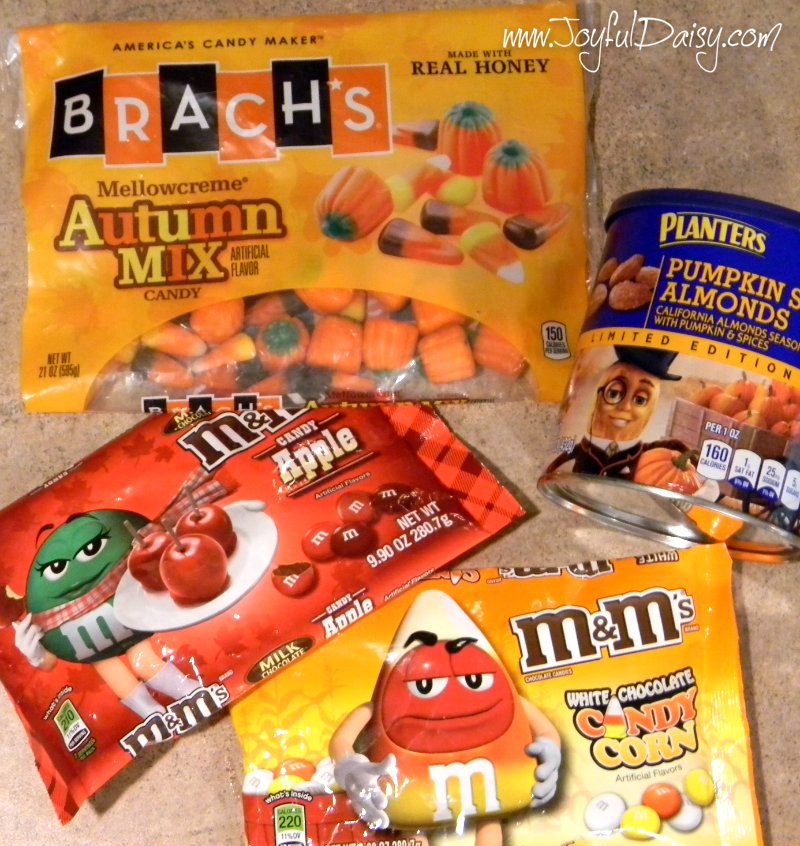 Here are the ingredients to this years fall trail mix, the almonds help balance out the sugar with some protein! 🙂 Yes that is a package of Candy Apple M&Ms! Have you seen them yet? Well, although they are yummy, I am still partial to the White Chocolate Candy Corn M&Ms that I discovered last year 🙂 ! Then I mixed in some candy corn, candy pumpkins, and pumpkin flavored almonds to create one of my favorite mixes to date.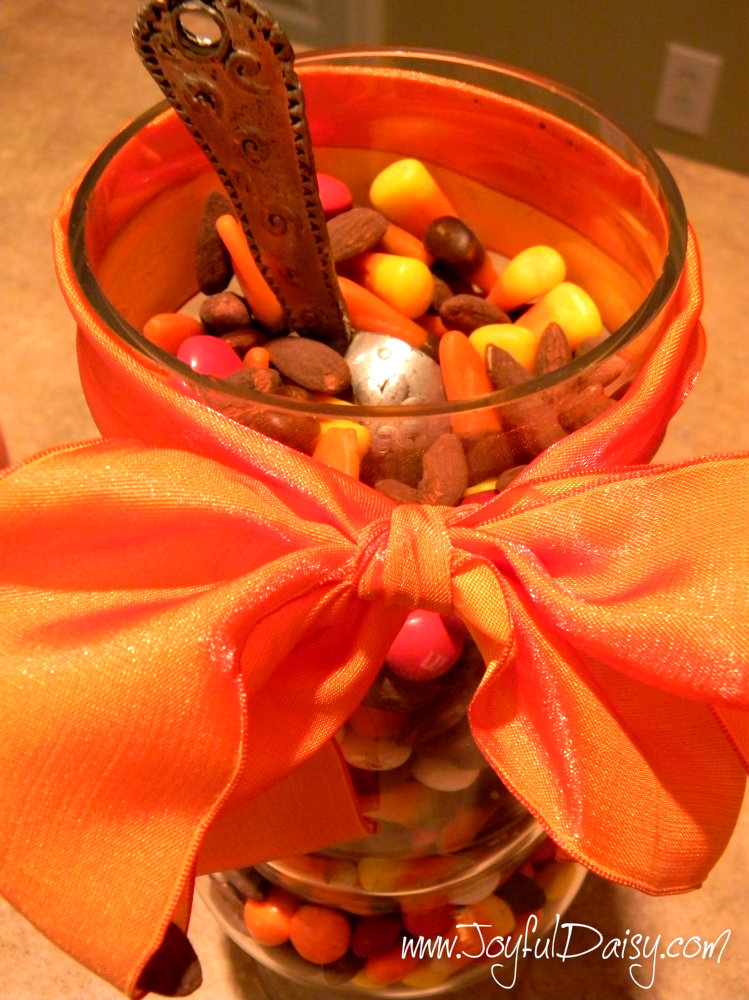 HAPPY OINKAWEEN!