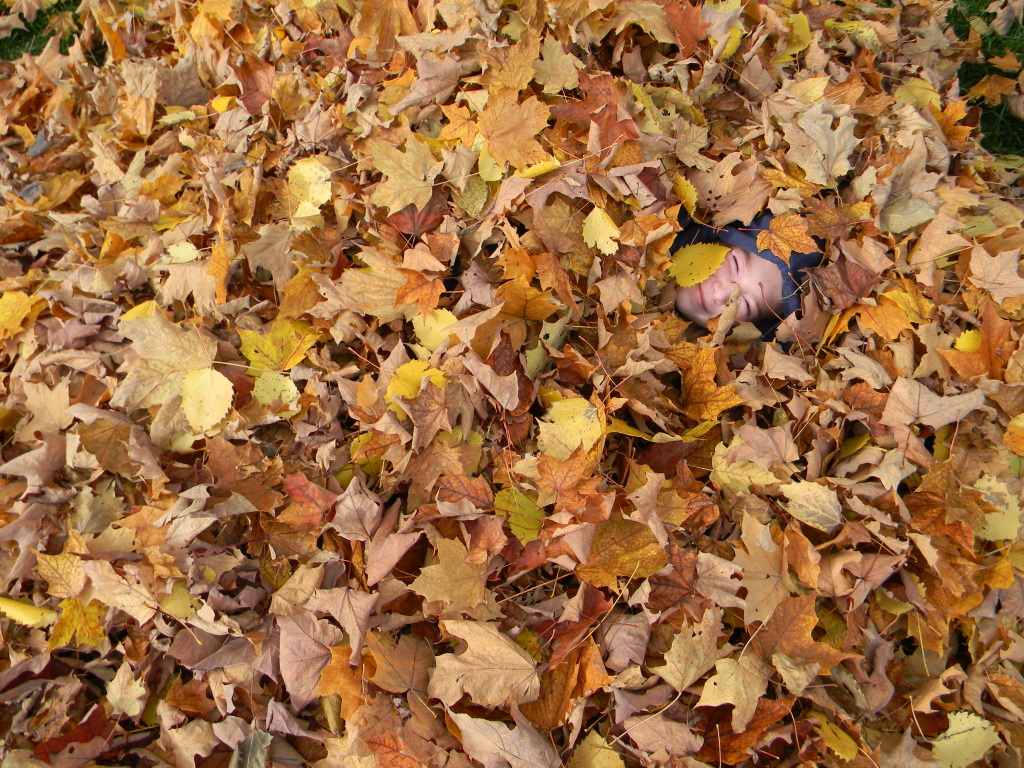 When was the last time you jumped into a pile of leaves? Well, as for me, I cannot remember…that is until today! We must have had a windy night because today we woke up to twice as many leaves on the ground as yesterday! The kids couldn't wait to rake up a big pile and it was so beautiful and sunny out that I decided to join the fall fun. We also decided to include the dog and get some photos with the action setting on our camera!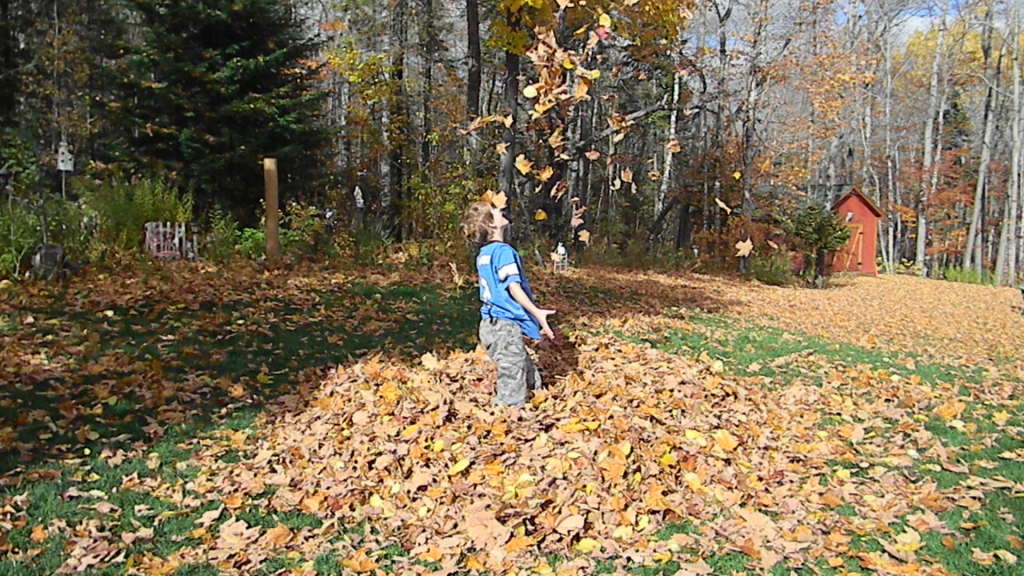 I have a Nikon Coolpix L110 Camera and I have been having fun with the action setting. That's the little icon of the running man. This camera setting takes 10 quick consecutive photos which worked out well as the kids were throwing leaves and jumping in the leaf pile. If your camera has an action setting you might want to check it out!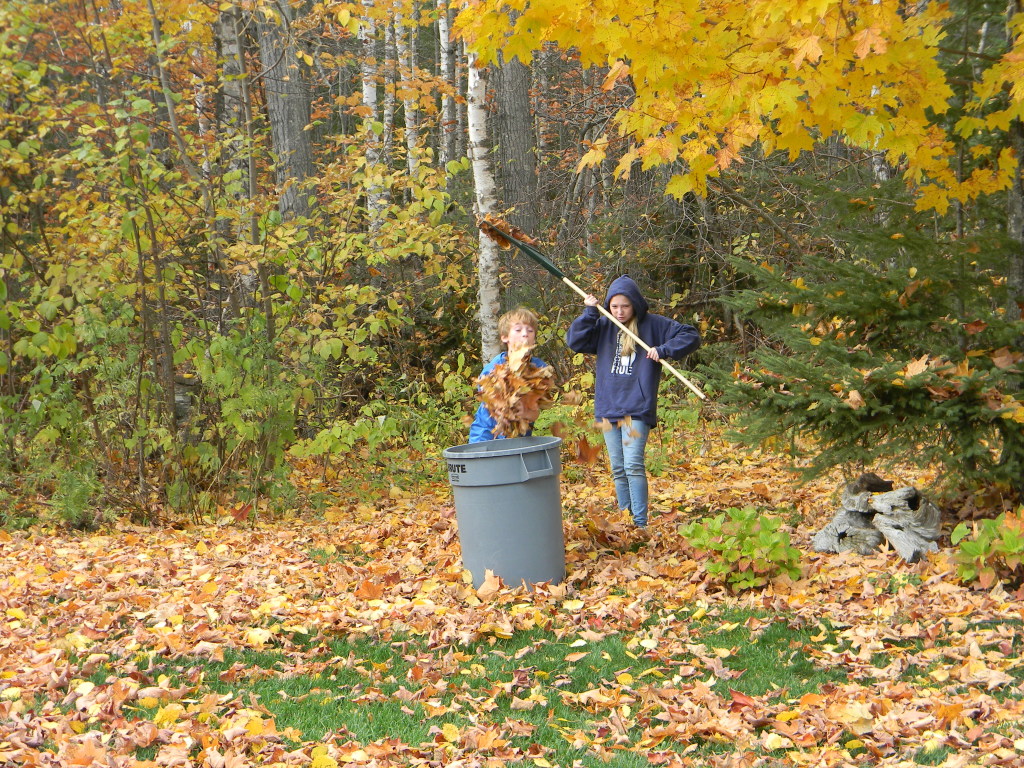 It all started with team work!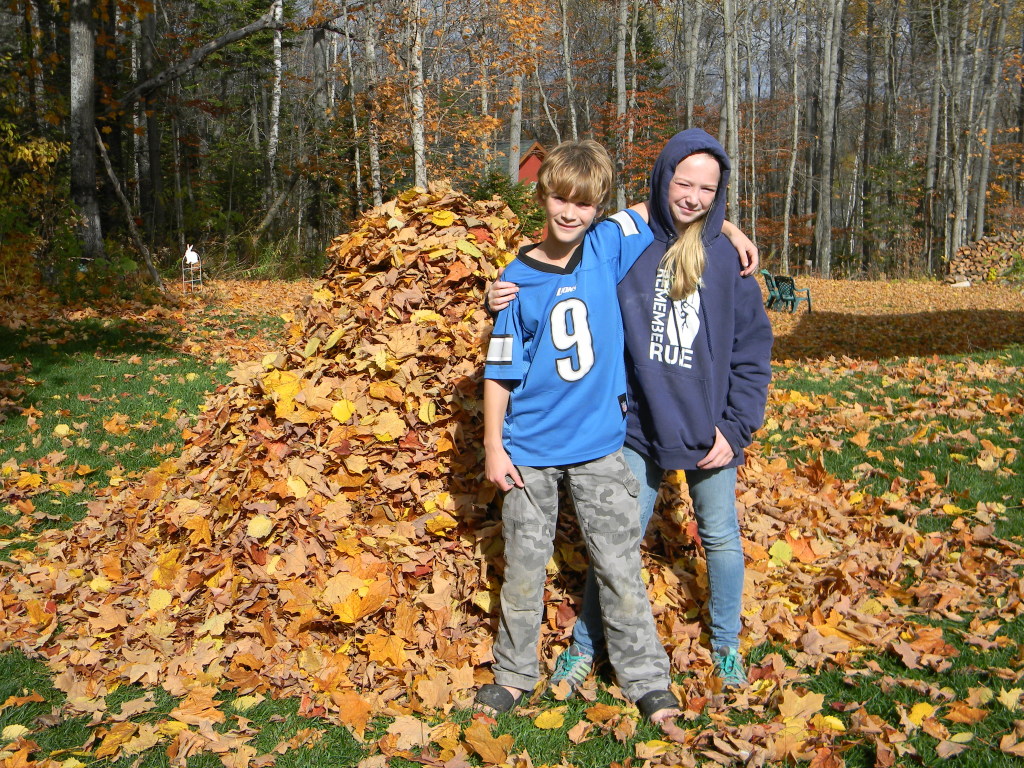 Now that's a tall pile of leaves!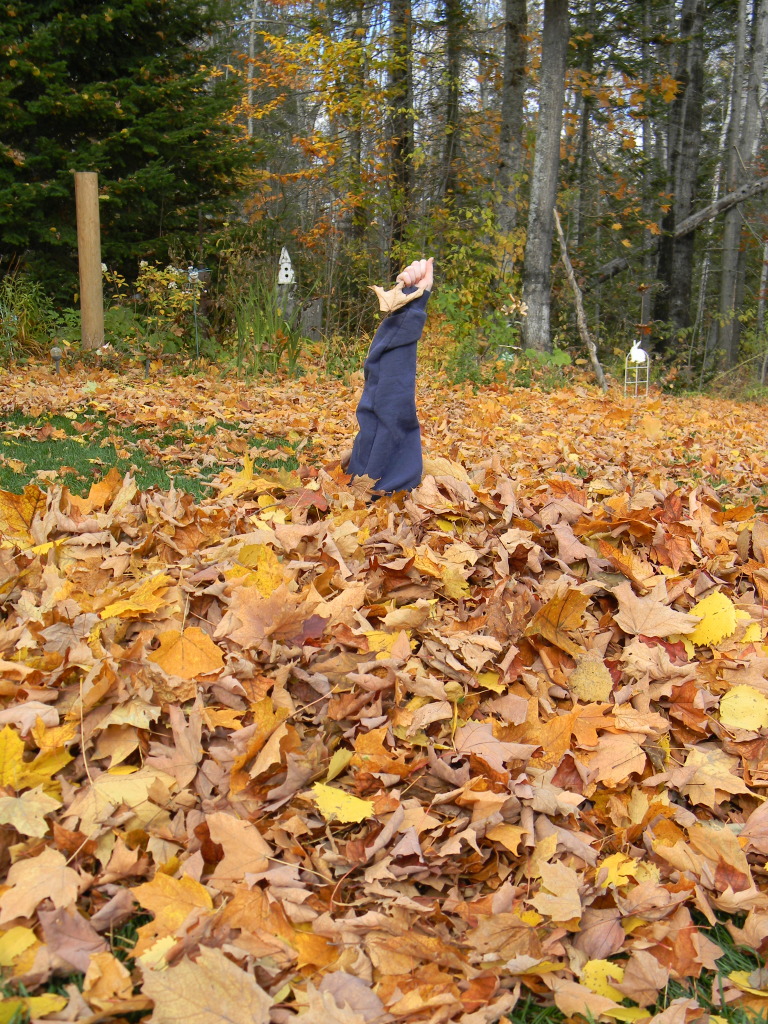 Rising from the ashes, I mean leaf pile!!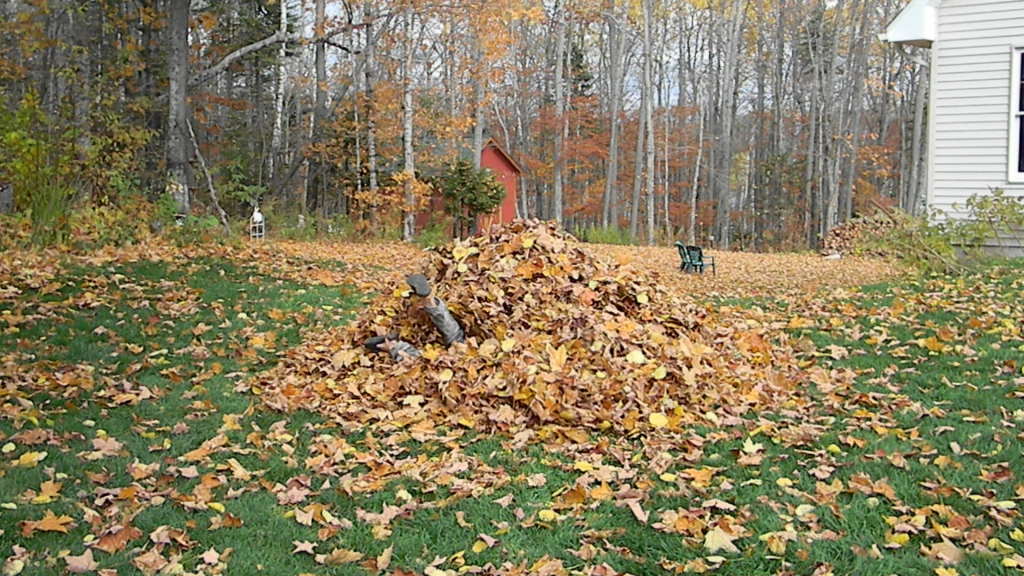 Where did Reece go?!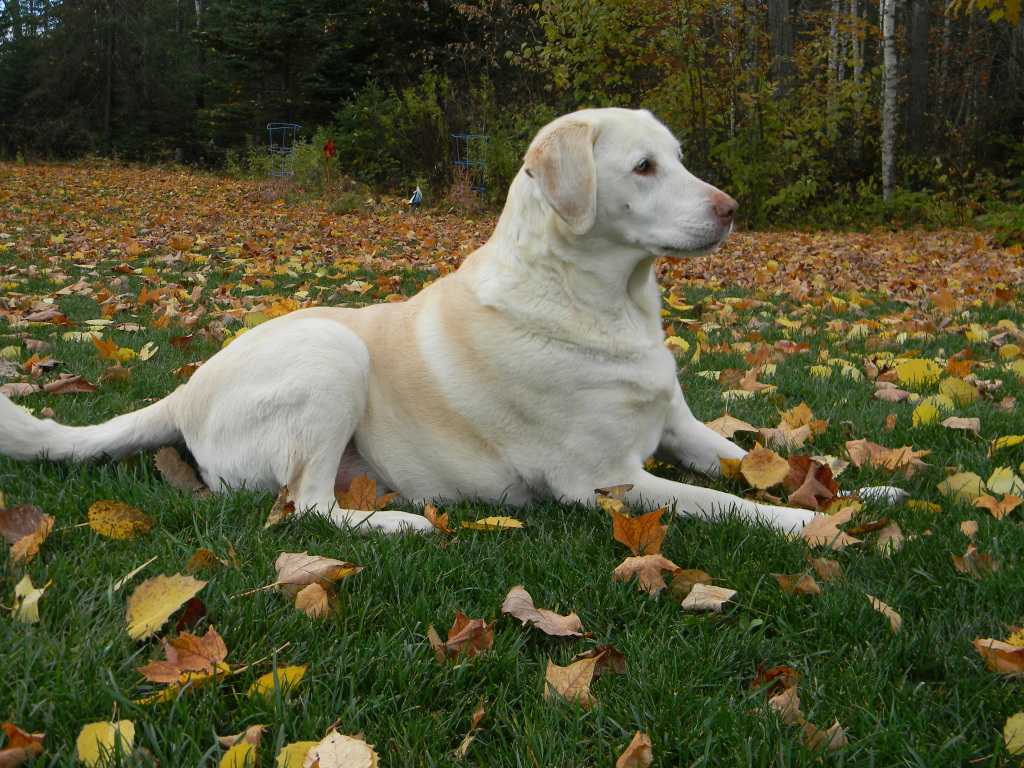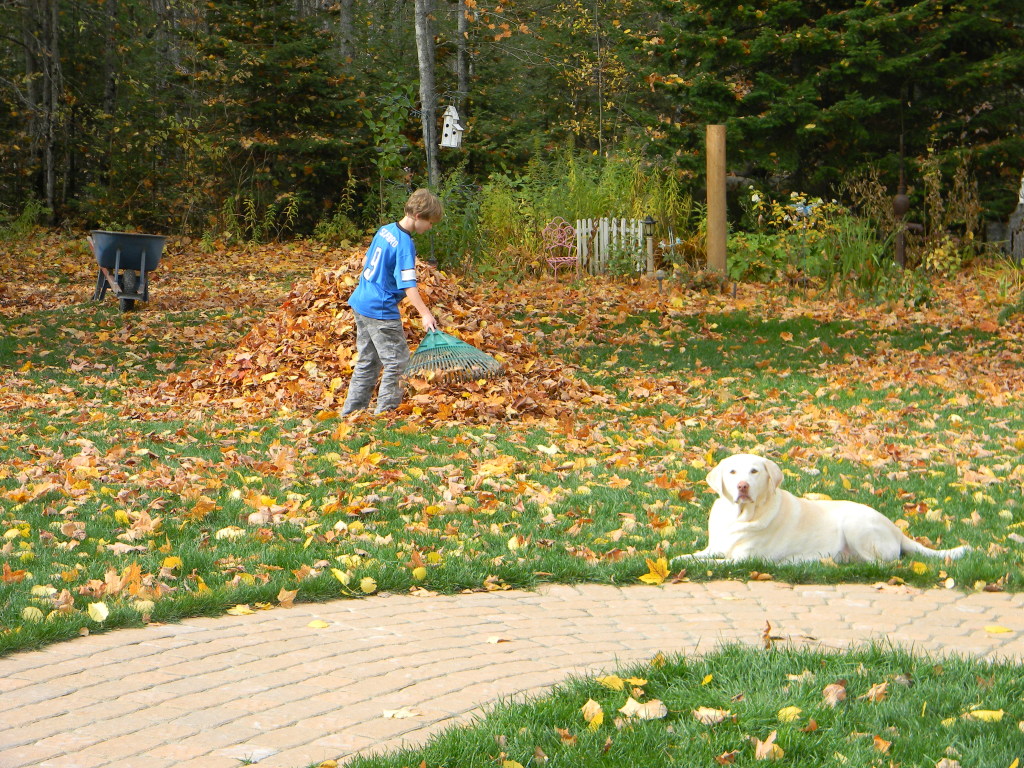 After we had our fun, yes I jumped in the leaves too but fortunately no one picked up the camera to see my belly flops into the pile! LOL 🙂 Reece raked up the pile again for Winston AKA Ooot!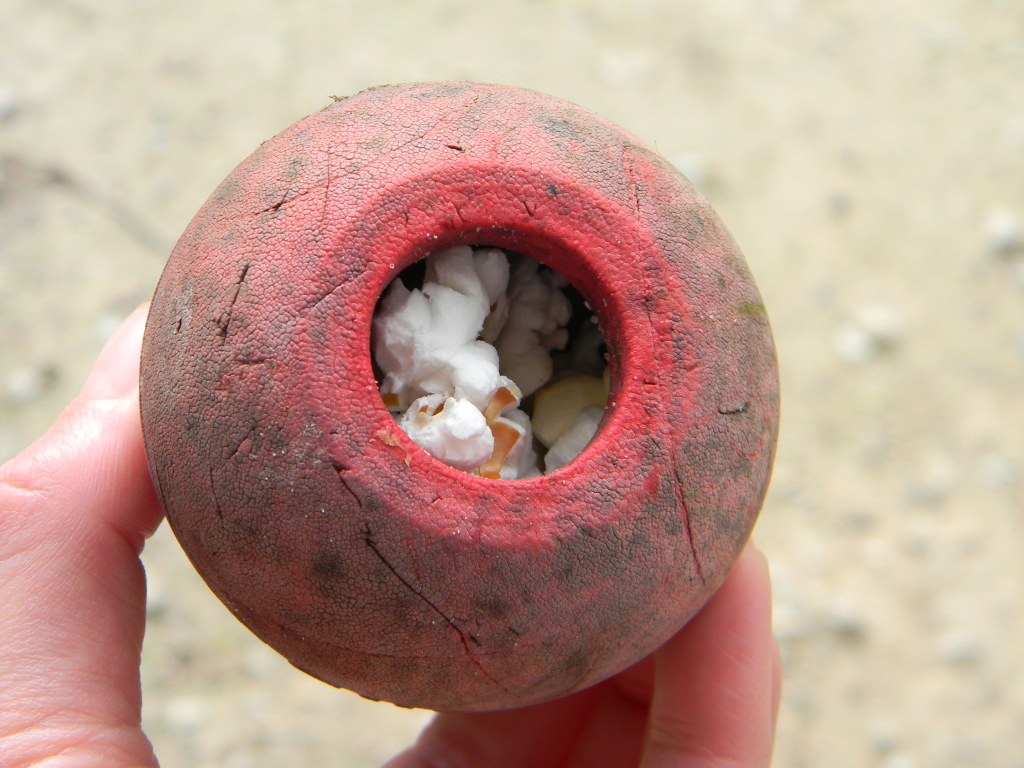 To motivate his plunge into the golden pile of leaves, we filled his Kong with peanut butter and popcorn!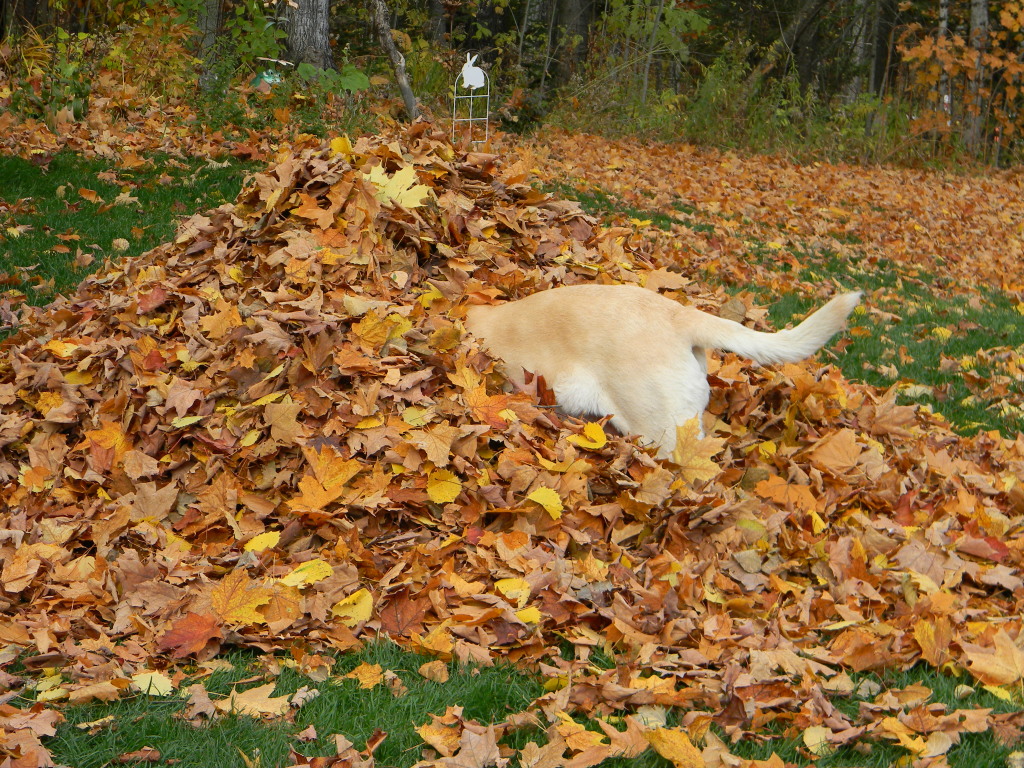 Maybe he thinks he is hiding!!!! Just kidding, fortunately his nose did not let him down….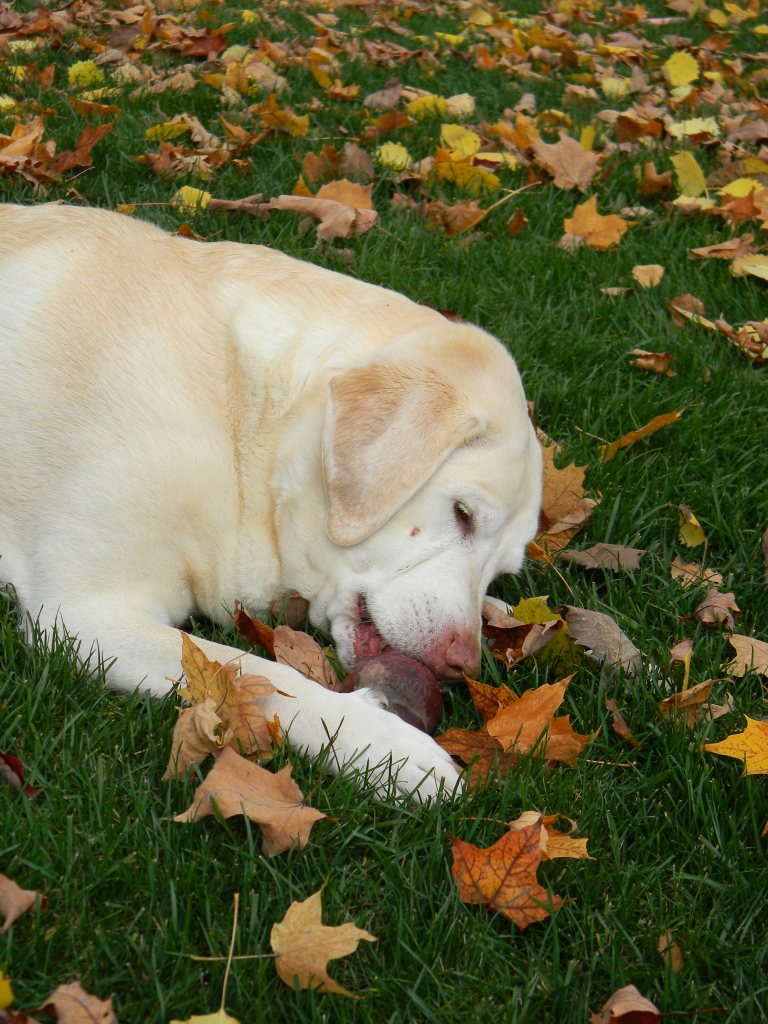 Time to celebrate and enjoy that peanut butter and popcorn!!
HAPPY FALL! We wish you lots of fall fun enjoying the simple things!