Whether you made a mini movie or just created a mix of photos or songs for someone, packaging it up in one of these custom CD/DVD holders will make it extra special and our downloadable template makes it super easy:)
SUPPLIES…
DVD Envelope Template Download
Assorted Medium Weight Papers
Adhesive
OPTIONAL glue gun
Scissors
Assorted Embellishments (Ribbons, Buttons, Flowers, and Trim:)
LET'S GET STARTED, SHALL WE…
Print out template on cardstock, cut out, and trace on chosen scrapbook papers.
Fold in sides and apply adhesive to the edge of the shorter flap, then fold on to longer flap.
Apply adhesive to the edge of the short bottom flap and fold up.
Make marks about 1/4″ in from the edge of the top flap about 1/4″ to the left and right of the center and then punch holes on marks.
Close the flap and make marks through the middle of each punched hole and then punch holes on these marks on the back of the envelope.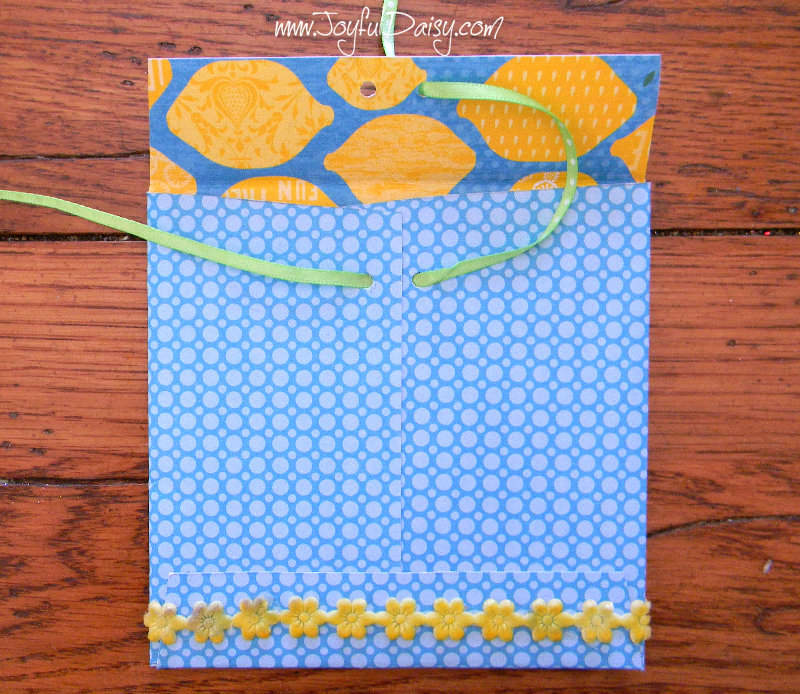 Add ribbon to secure top flap.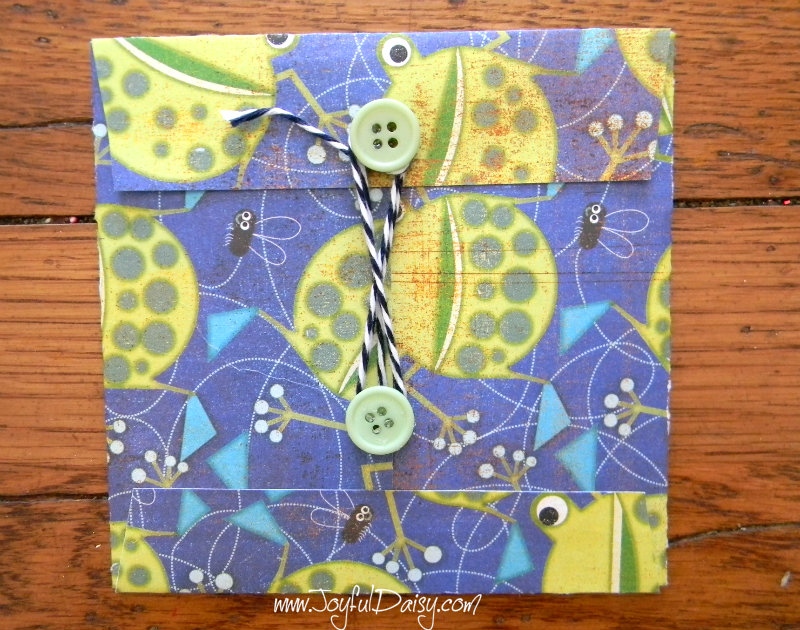 This shows another cute way to close and secure an envelope…
Hot glue 2 buttons choosing one slightly smaller then the other.
Hot glue a 16″ piece of baker's twine in the middle of the envelope about 2/3's from the top.
Place glued button duo with the smaller button down, on top of the glued end of the twine.
Glue another button duo straight up from the bottom on the top flap.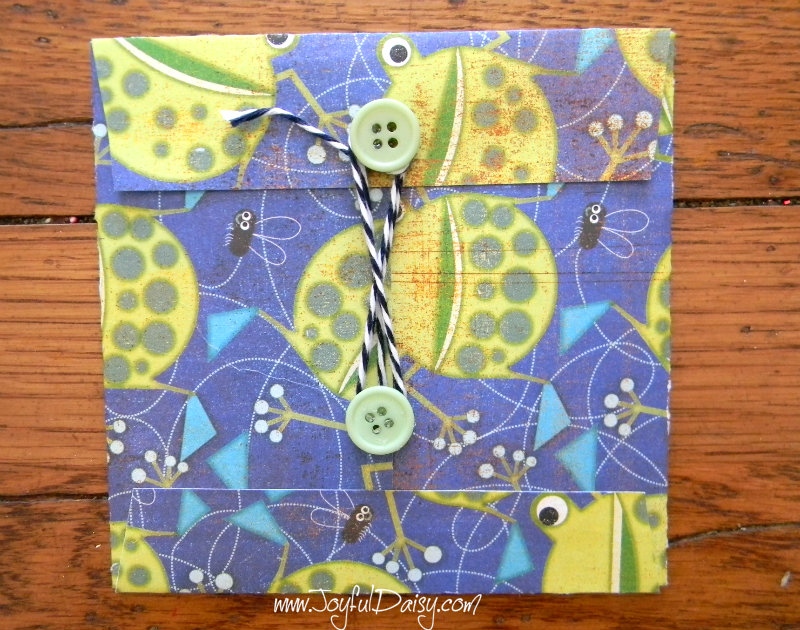 Wrap twine in a crazy eight pattern around both button duos and then thread the end under a few of the crazy eight loops to secure.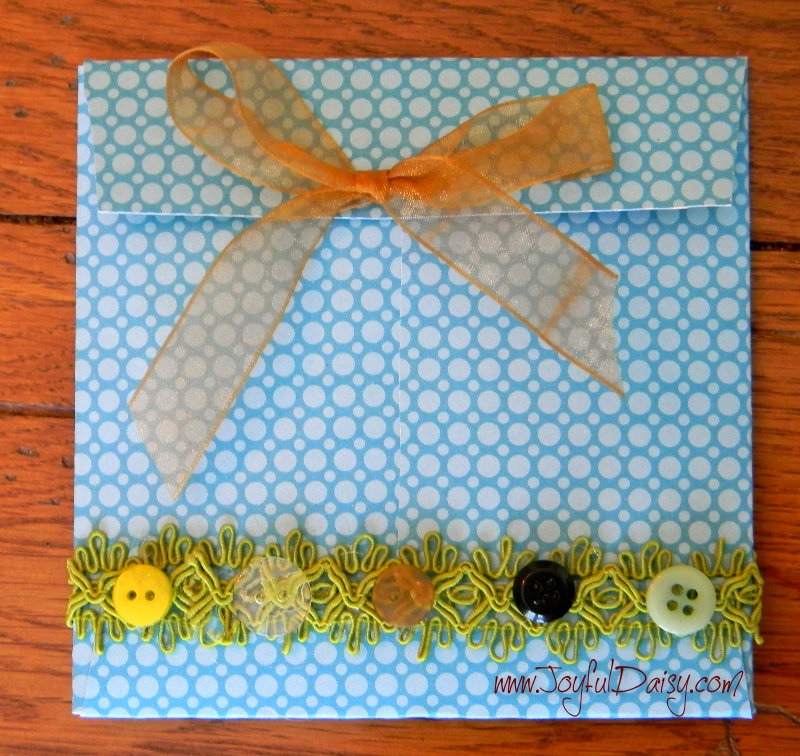 Have fun decorating!  This is a great way to use up those odds and ends:)
enJOY!
If you enjoyed this post, be sure to sign our email list on the top right hand column.  I would love to stay in touch 🙂
You can also share this on your favorite social media sites by clicking square buttons at the end of this post.  Sharing is caring…enjoy!
Cyber hugs,
AMY – joyfuldaisyforever@gmail.com