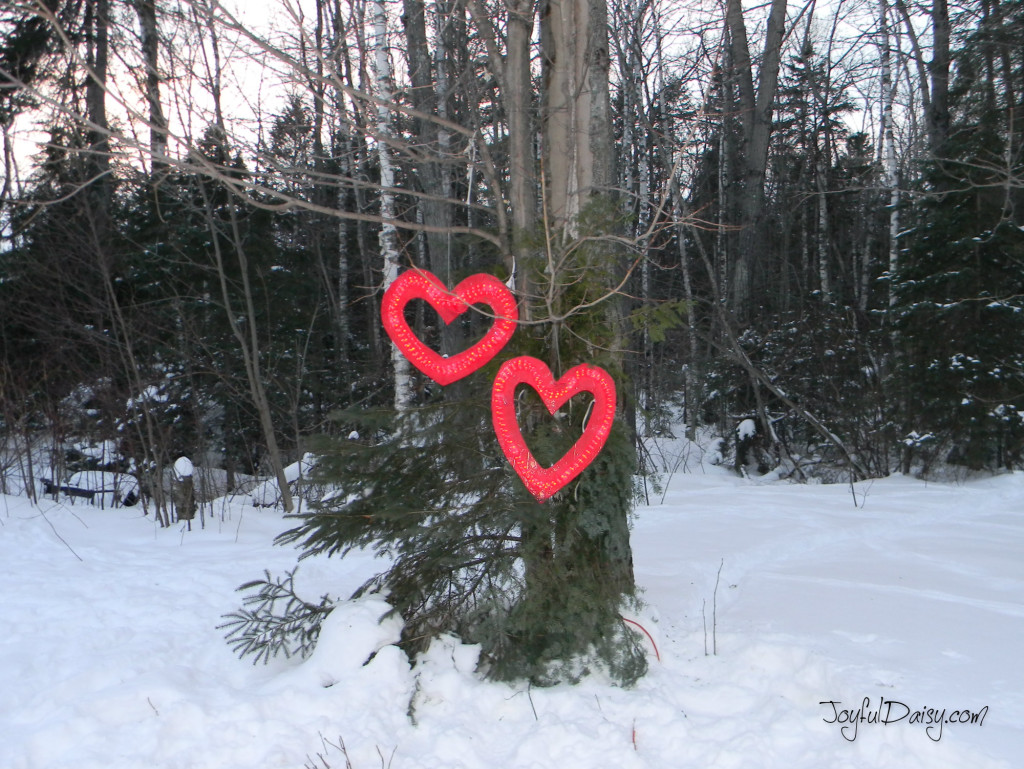 We made these fun inexpensive duck tape heart lights to decorate for Valentine's Day outside but they would also be great decorations for indoor our outdoor weddings, prom decorations, girl rooms or teen lounges! I also considered using them to decorate above the living room armoire but the kid's wanted to see them outside in the trees. 🙂 I guess I will have to make some more!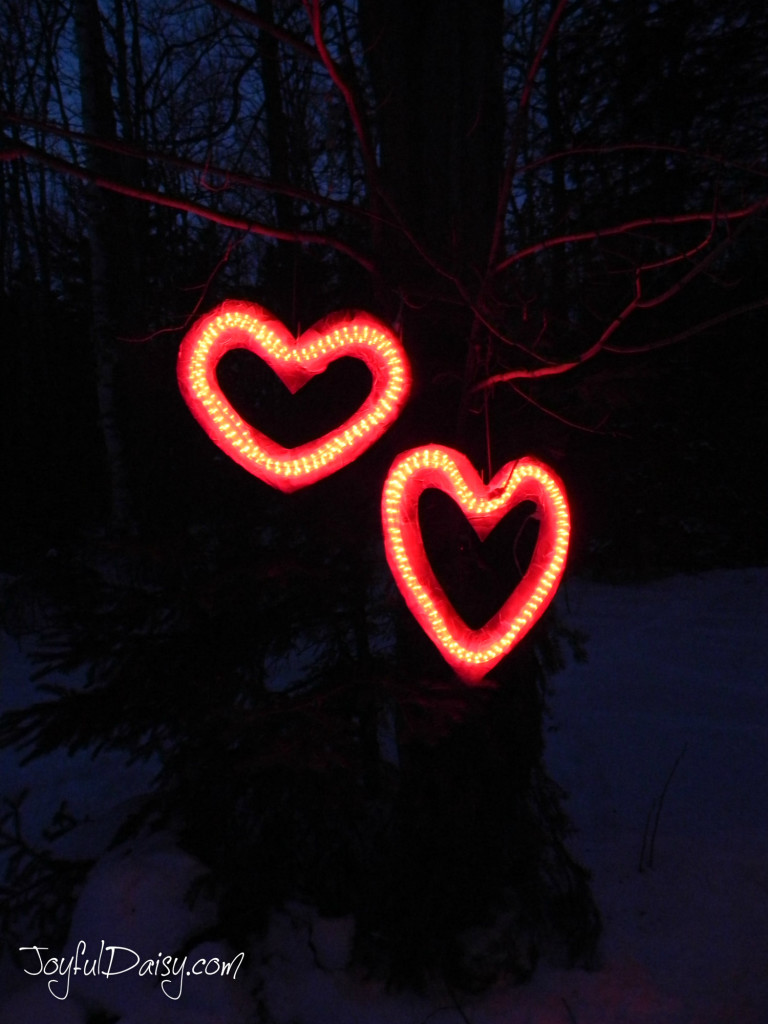 I have used these red rope lights for Christmas decorations wrapping them around our front pillars but this was much more fun and now I will be on the look out for other color rope lights for other duck tape light designs. You can bet the boys will be looking for blue ones to make a Detroit Lion! (Just found some on Amazon so hopefully we can find some time to bring you a cool Detroit Lion light in the future!)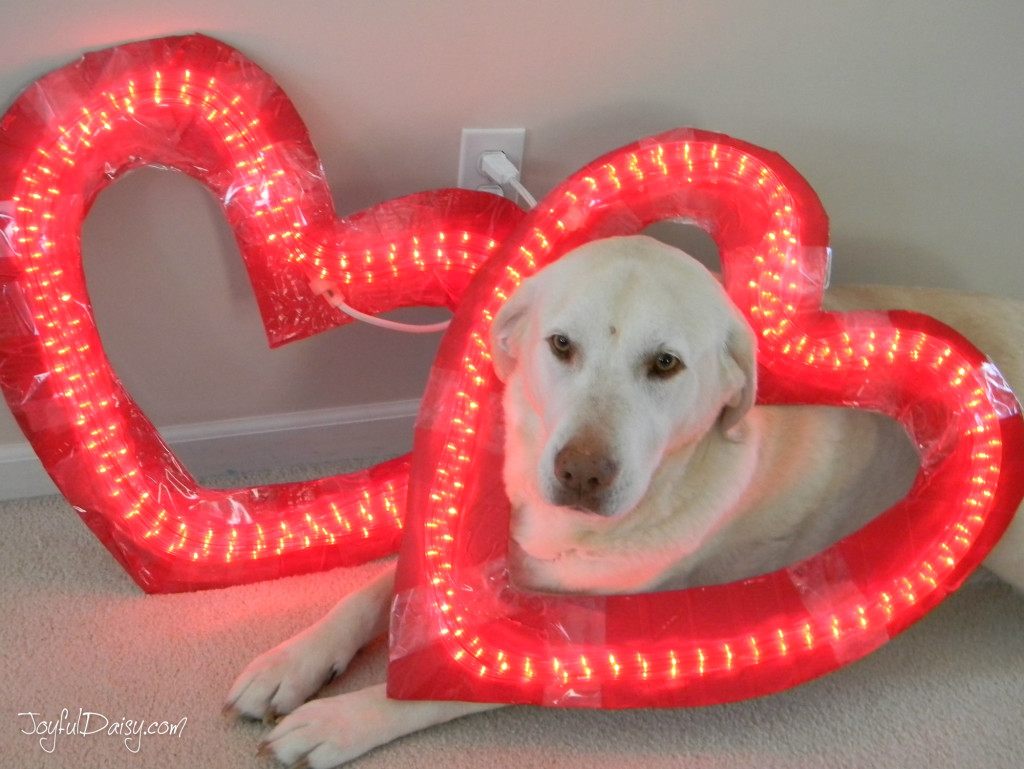 Well, Winston might not be a lion but he is our family mascot and a really good sport I must say!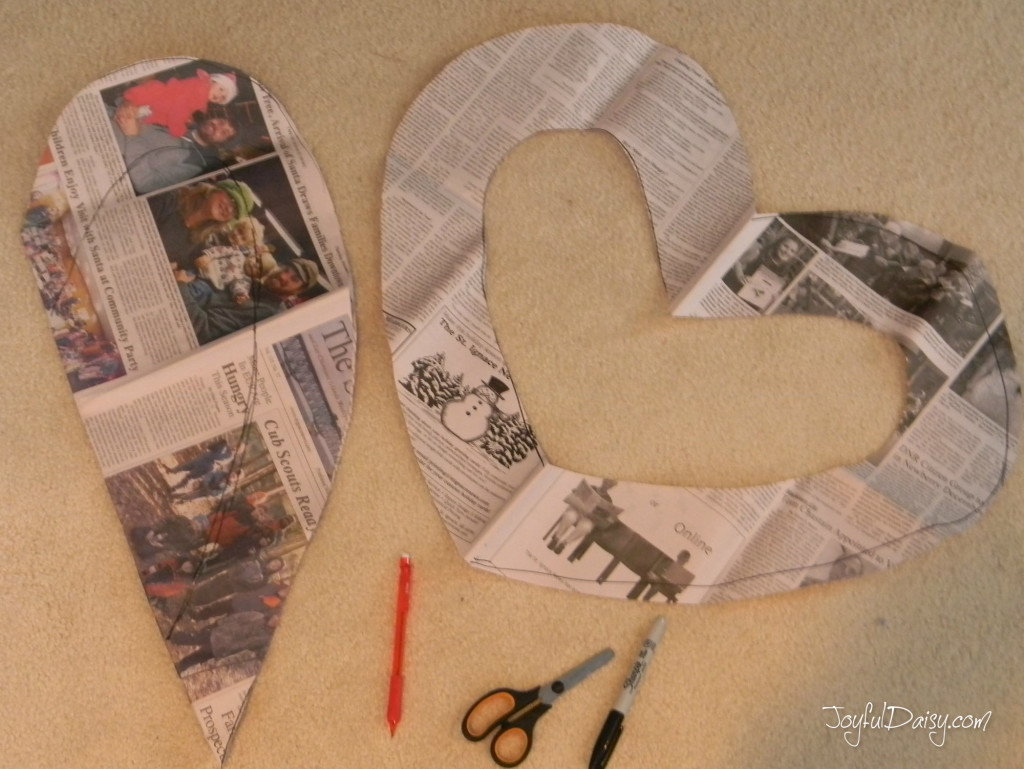 GATHER YOUR SUPPLIES: Cardboard, newspaper, marker, scissors, packing tape, red duck tape, ruler, and red rope lights. If you don't have any red rope lights in your Christmas décor you can find some on Amazon by CLICKING HERE.
CREATE PATTERN PIECES: Fold your newspaper in half to draw and cut out a symmetrical heart. Then Measure 3 or 4″ inches in from outside perimeter and cut out inside heart. I made two different heart pattern pieces, one a bit longer and skinnier then the first.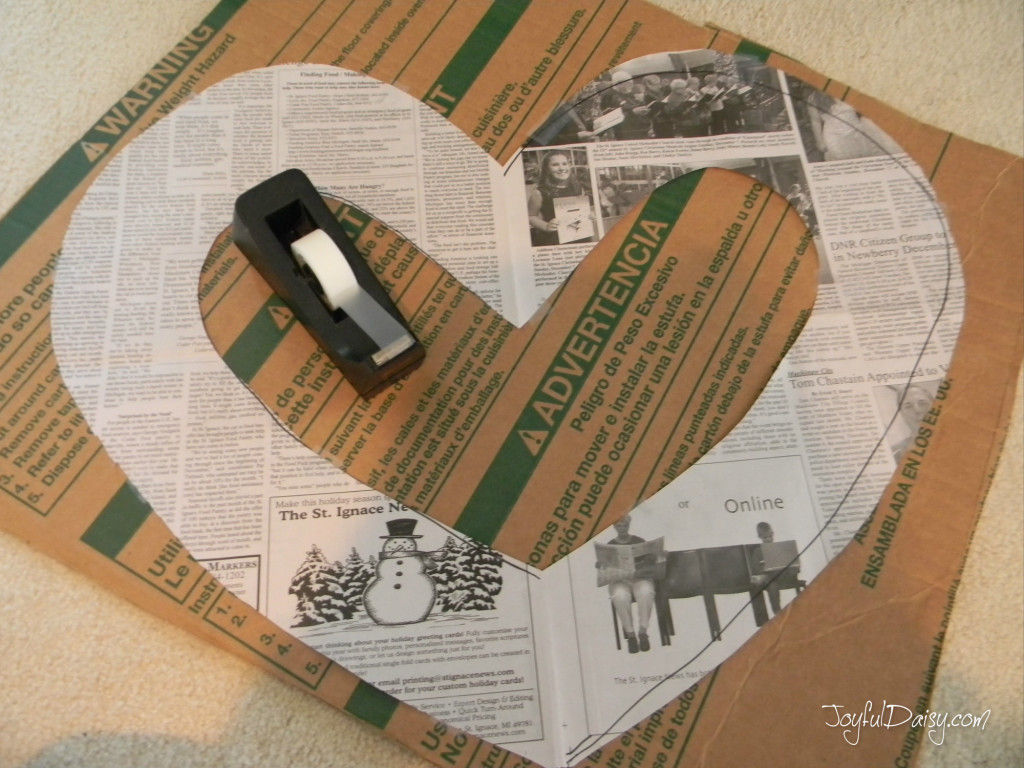 Tape pattern piece onto card board, trace, and cut out.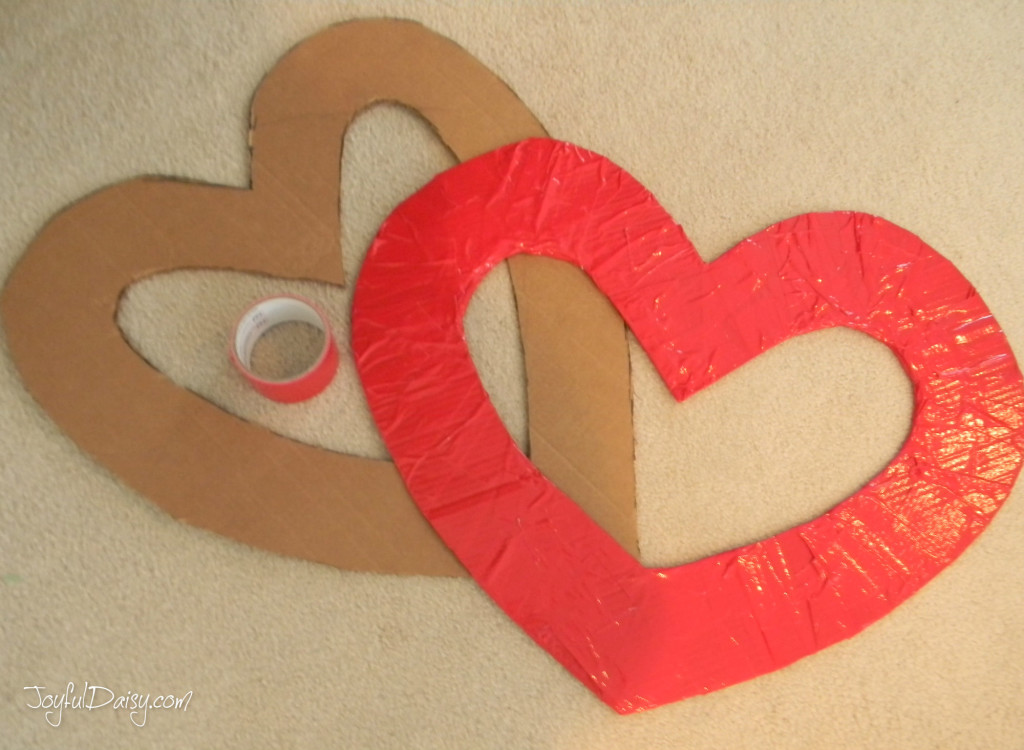 Cut 8-10″ pieces of red duck tape and wrap around complete cardboard heart.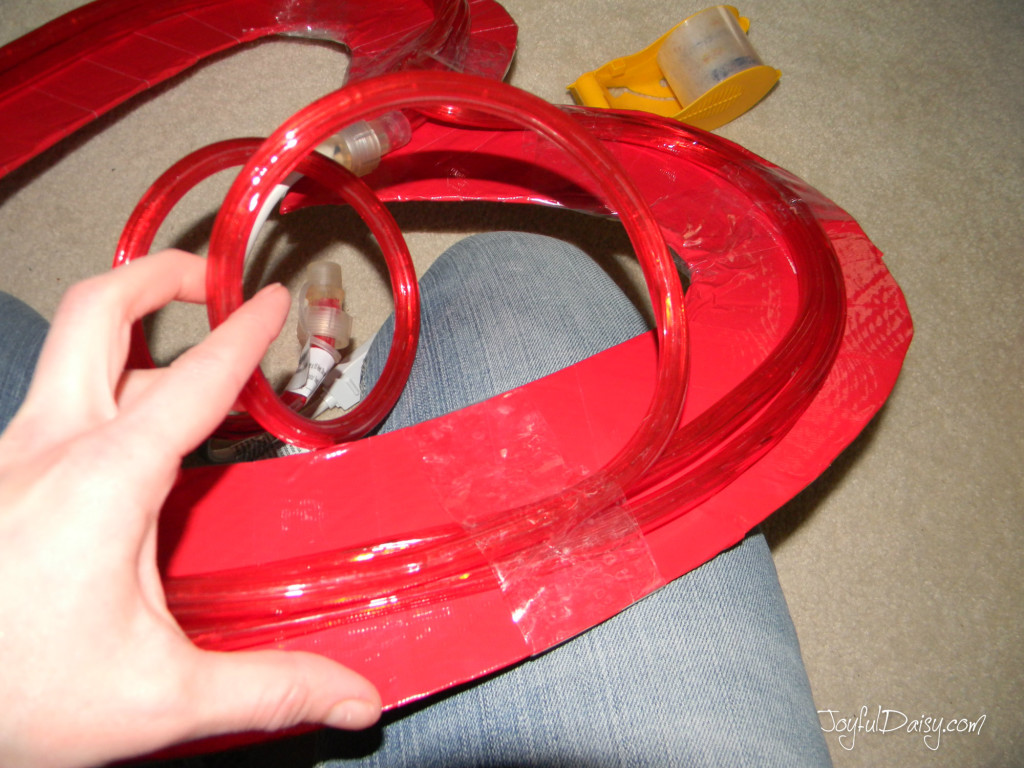 Decide where you want the plug to be. I have the plug at the top of the heart. Wrap a piece of packing tape around the end of the red rope light. (See picture below, and wrap ends with red duck tape to blend in.) Start wrapping the red rope lights along the duck taped heart and then secure every few inches with a piece of clear packing tape. Continue wrapping lights around heart until complete rope is used.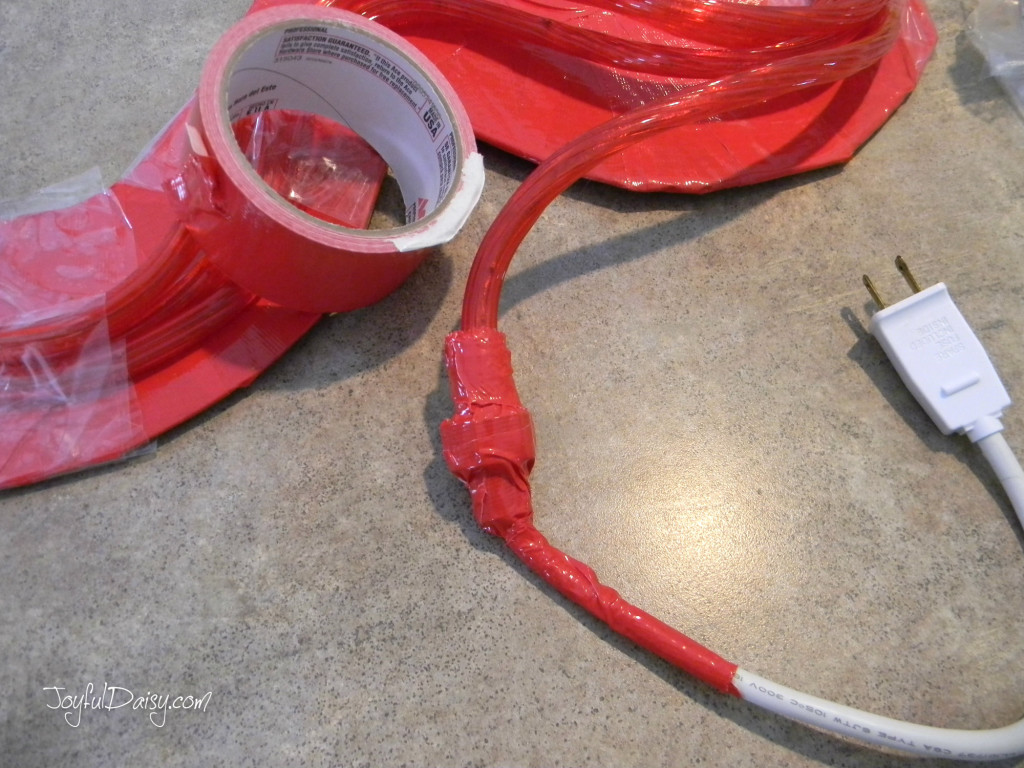 Wrap red duck tape around the ends to help camouflage.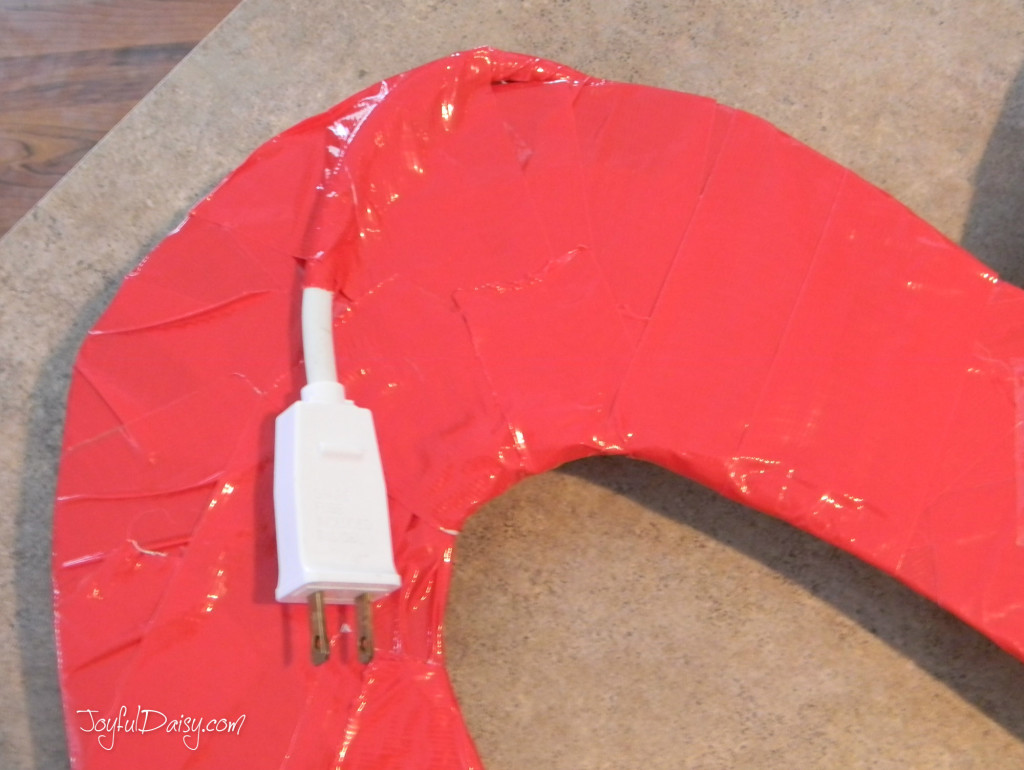 Bring plug to the back of the heart and tape down to secure.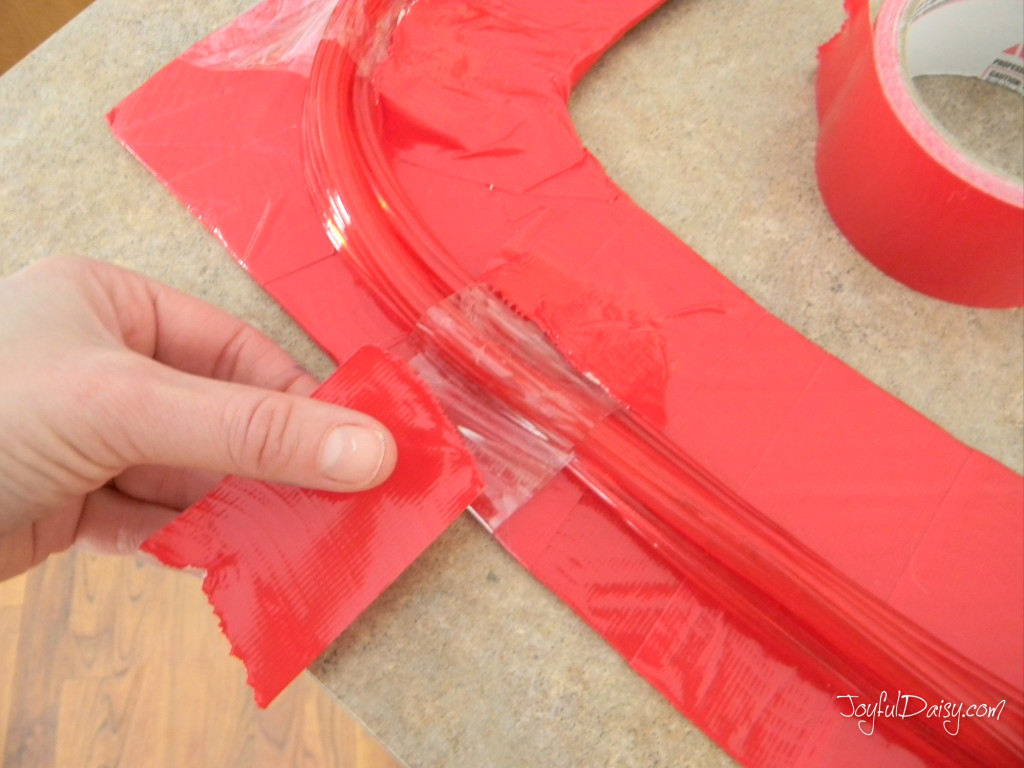 I didn't like the reflection that the clear packing tape gave off so I covered it with red duck tape except where the lights were.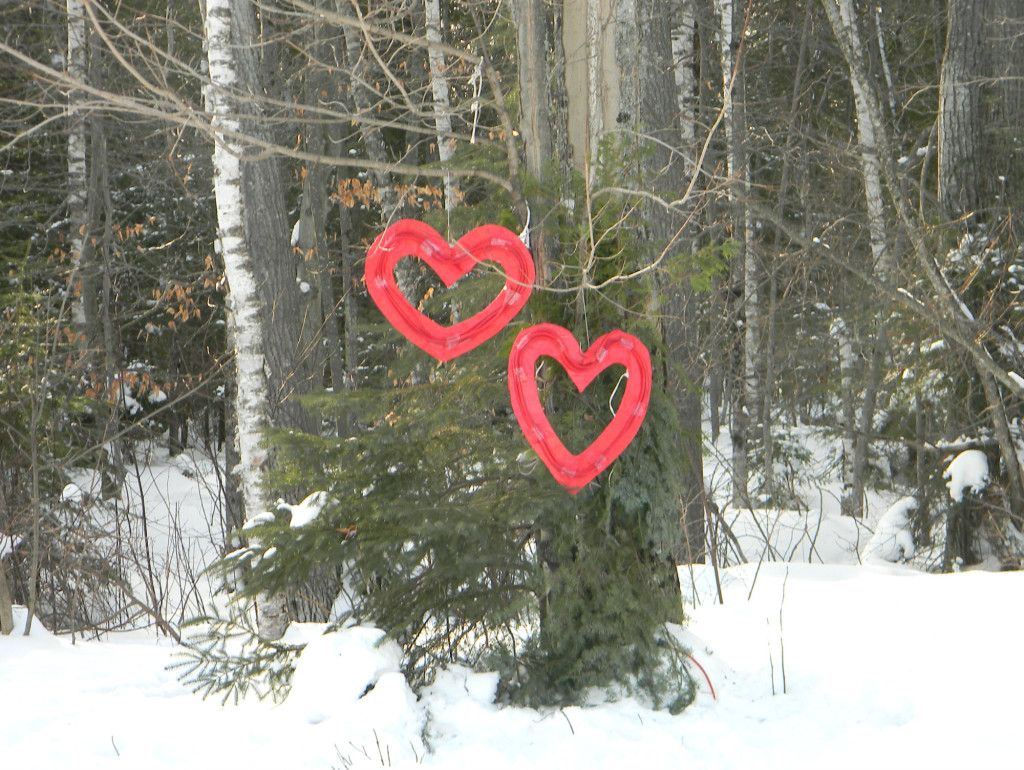 To hang up the heart lights, I just poked a whole about 1″ down from the top middle and stuck my pot hooks through. If you don't have hooks, you could use fishing line or heavy string.
We zip tied the extension cords to the tree limbs and Randy cut a few pine branches to cover a few of the cords.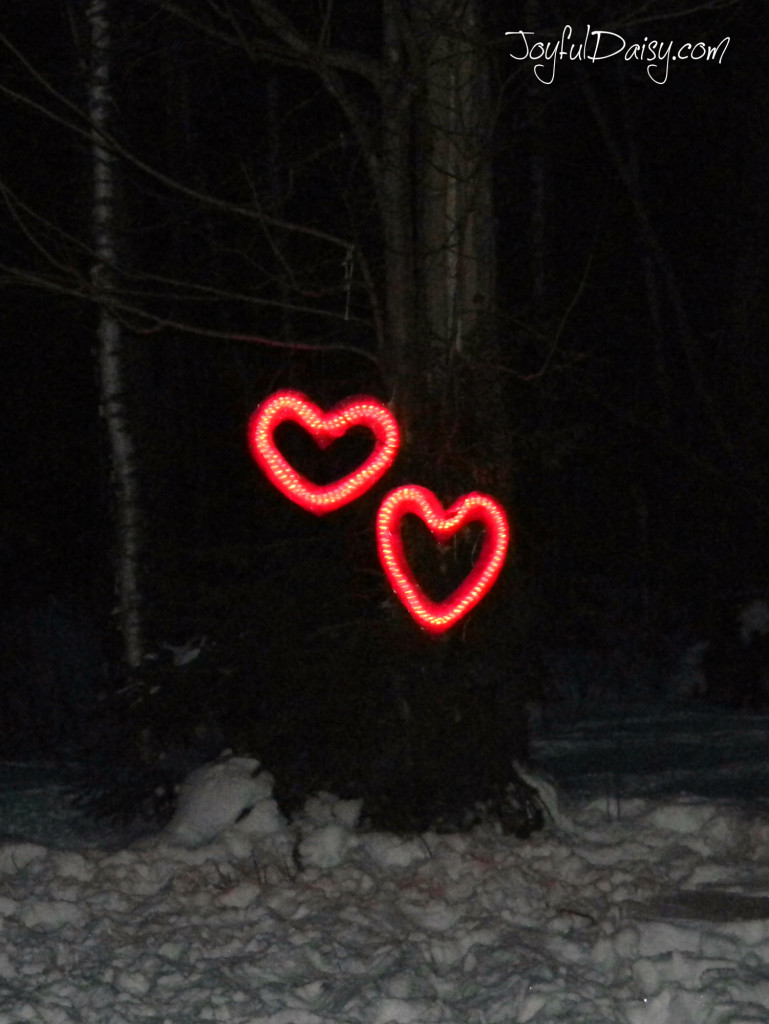 So whether you just want to add some love to your landscape or make some cute inexpensive decorations for weddings, proms, Valentine's Day, or teen hangouts; these heart lights look great day or night!
Featured on linky party at Savvy Southern Style.