For under $30 and an afternoon, you can create this wonderful assortment of duck tape garden gifts and it is so much fun!  Not only are these duck tape gifts adorable, they also are very functional!  I mean just look at how easy it is to spot those garden tools with bright yellow handles.  When I garden, I am constantly looking for my hand tools that I have laid down!
GATHER YOUR SUPPLIES…
3 Rolls of duck tape ($3 each)
Kilz spray primer ($5)
Krylon spray paint for plastic ($4)
Pot (purchased at Walmart for $3)
Tools (purchased at Walmart for $1 each)
Jug of Minute Maid orange juice ($5)
Dish gloves ($1)
Black permanent marker
Exacto knife & Scissors
Ruler (preferable metal or with metal sides)
Cutting board or quilter mat (to cut duck tape on)
LET'S START WITH THE CUTE DECORATED POT…


Make sure to wipe your pot clean of any dust and then start laying duck tape down below the rim of the pot.  For this size pot, I made cuts up 3/4 of the width of the duck tape about every 2″.  Press the top of the duck down and then let the cut part of the duck tape overlap a bit as you press it down so that it goes on nice and smoothly.  For smaller pots or pots that get much narrower at the bottom you will need to make cuts about every 1″ to help the duck tape go on smoothly.
Repeat this step to add another strip at the bottom of the planter.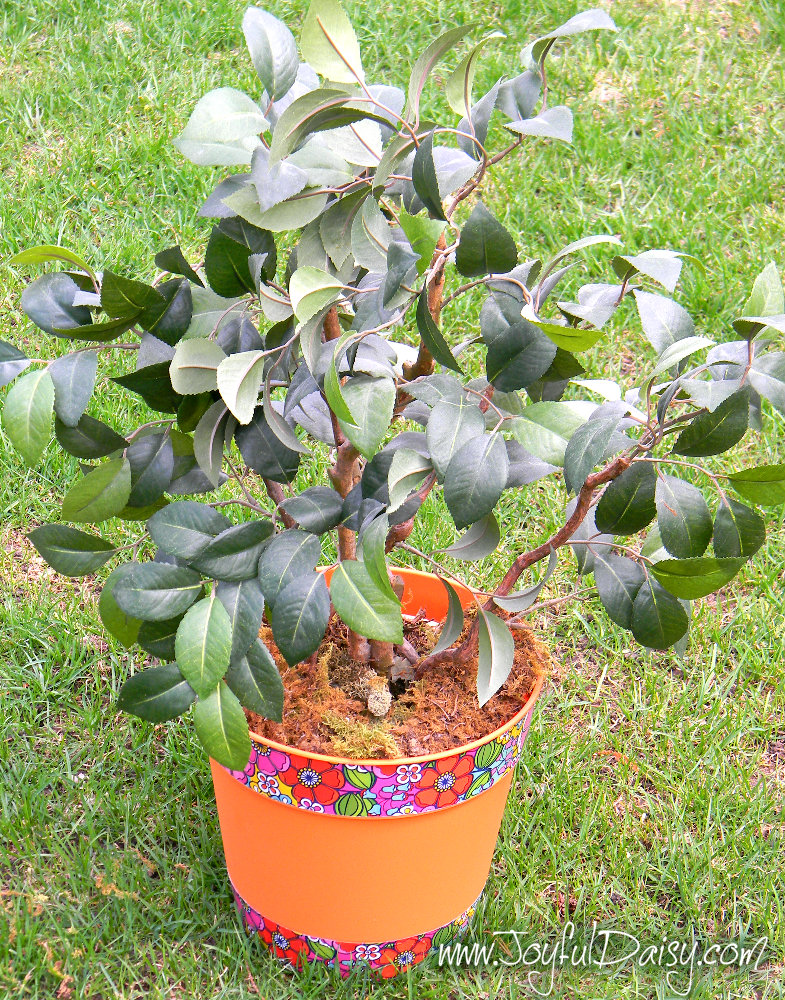 NOW FOR THE GARDEN TOOLS…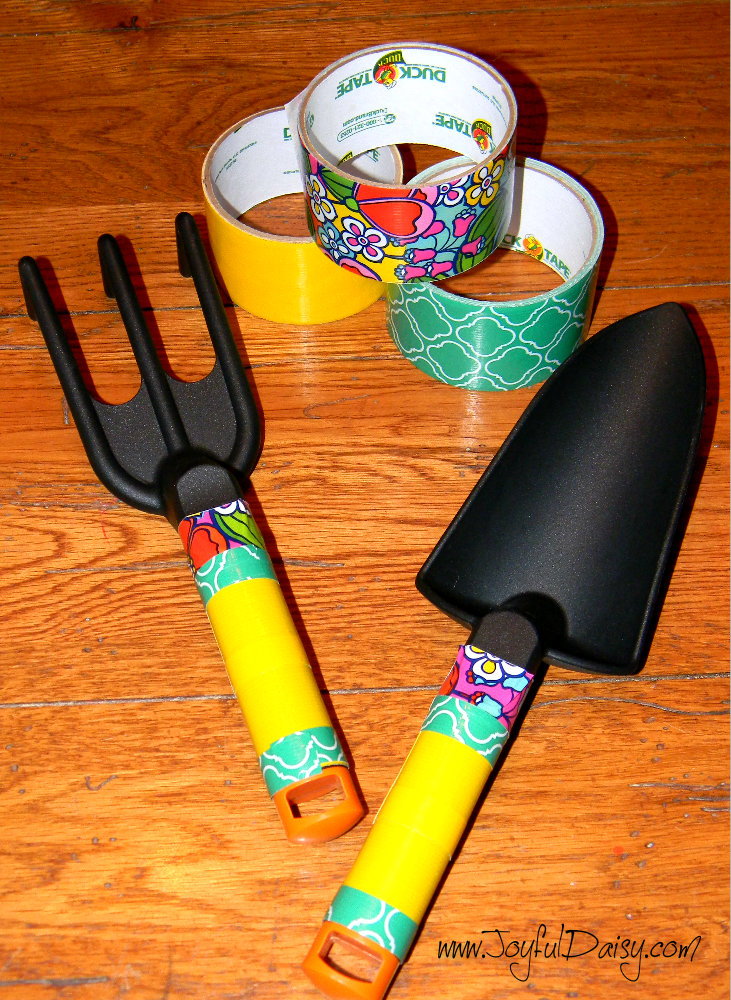 Cut two 4 1/2″ pieces of yellow duck tape and wrap around handle.
Cut one 4 1/2″ piece of floral duck tape in half and apply half on the top of each handle.
Cut one 4 1/2″ piece of green tile duck tape in quarters lengthwise and wrap around top and bottom of yellow on each handle.

RECYCLED ORANGE JUICE JUG WATERING CAN & DUCK TAPE RUFFLE GLOVES…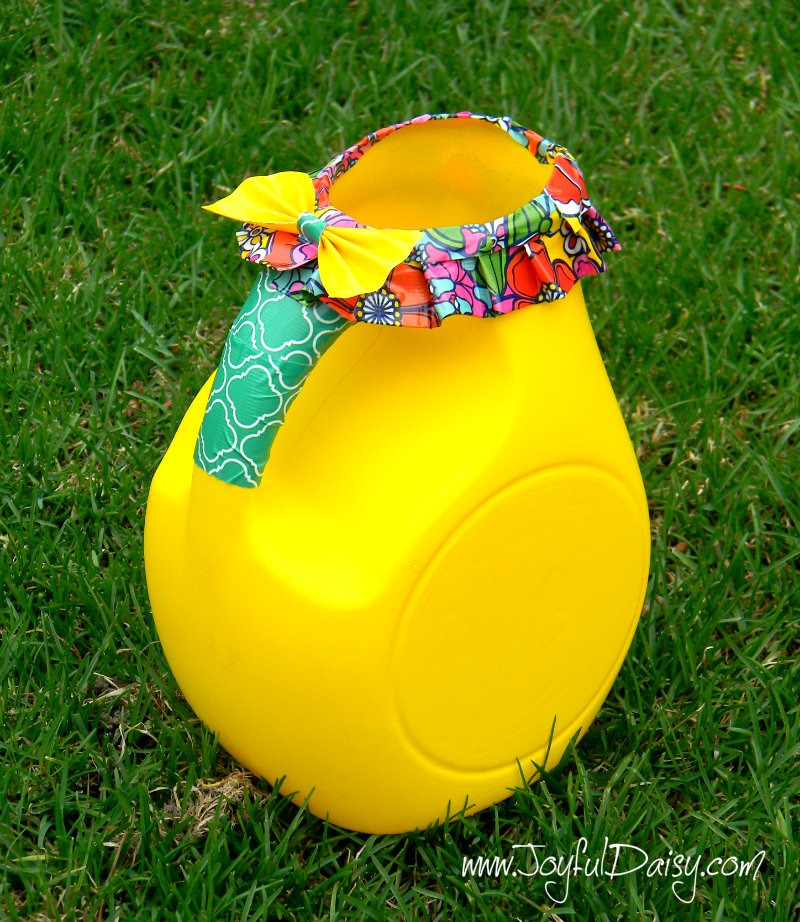 I link party at Savvy Southern Style and other great featured links.
If you enjoyed this post, be sure to sign our email list on the top right hand column.  I have a lot more fun stuff planned!
You can also connect with Joyful Daisy on

FACEBOOK

,

GOOGLE

,

PINTEREST

,

TWITTER

,

AND

RSS

.  I would also love it if you shared this project by clicking social link buttons below, sharing is caring 🙂
Thanks for stopping by
Cyber hugs,
Amy – joyfuldaisyforever@gmail.com