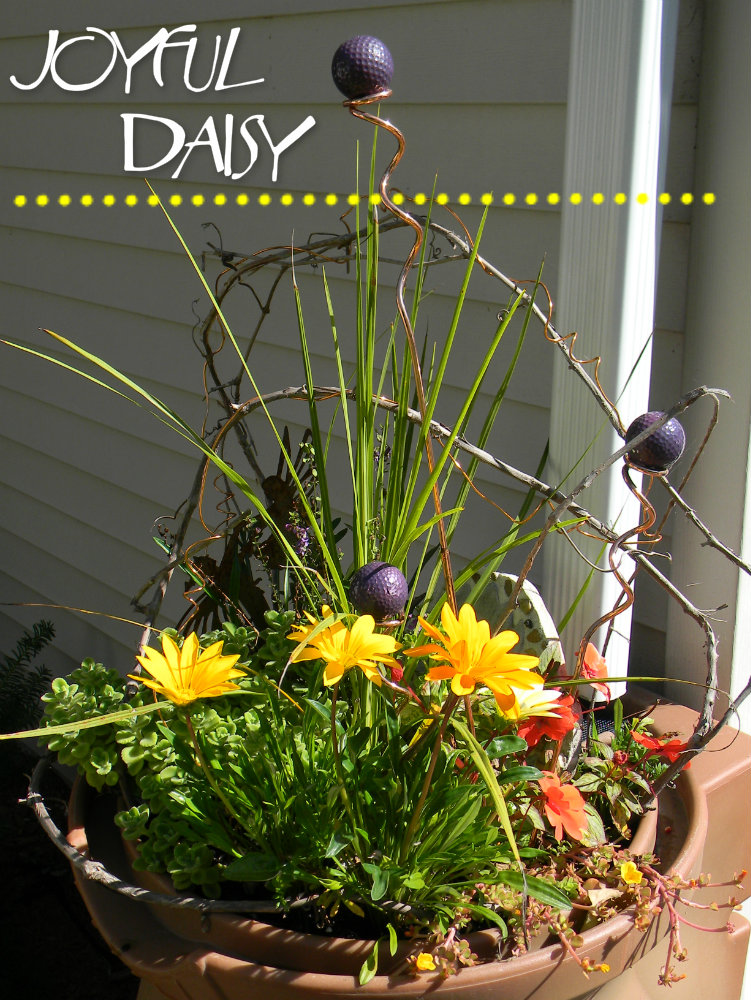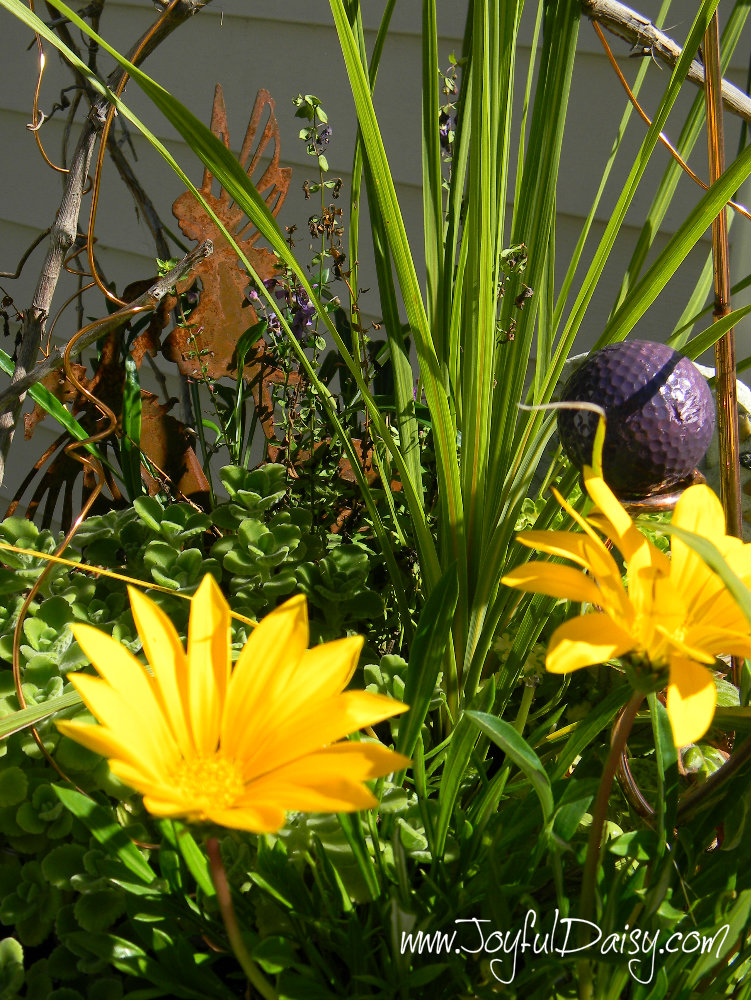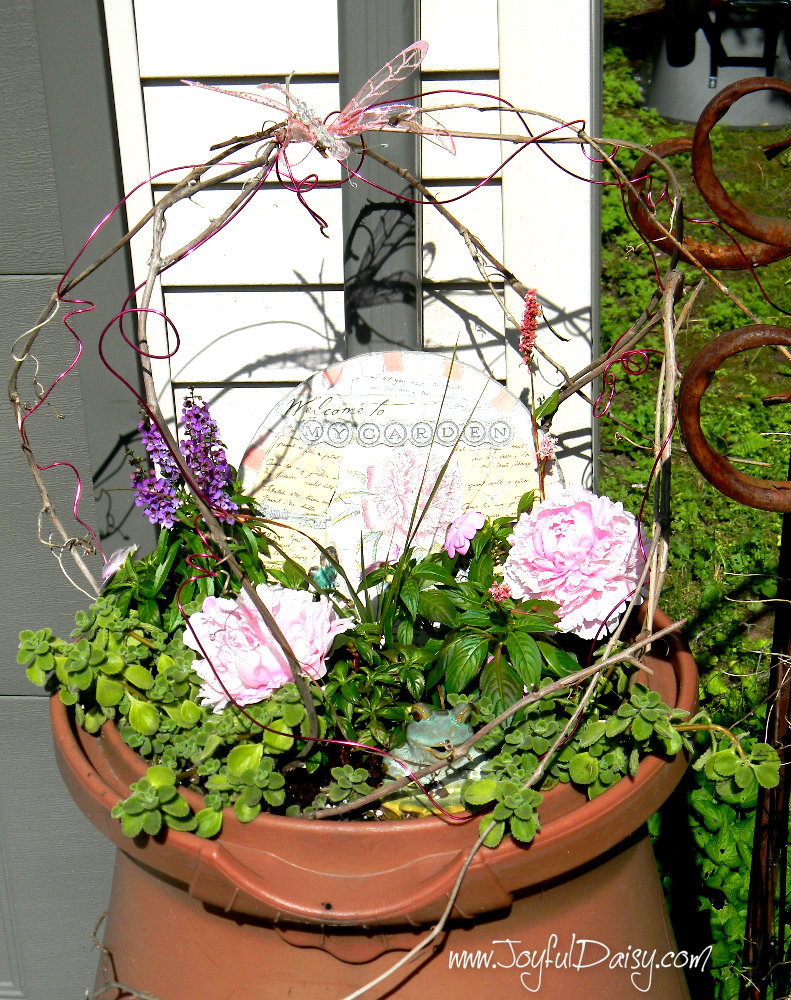 Add some height to your containers with grapevines and then add some sparkle with colored wire and garden accessories!  I just love these rain barrels that are shaped like large urns in need of a lovely bouquet.  However, with a container this large, flowers can be easily overlooked without some height balancing out the large base.  Adding some grapevines, hot pink curled wire, stepping stone, and a crystal dragonfly clip really took this rain barrel from average to awesome.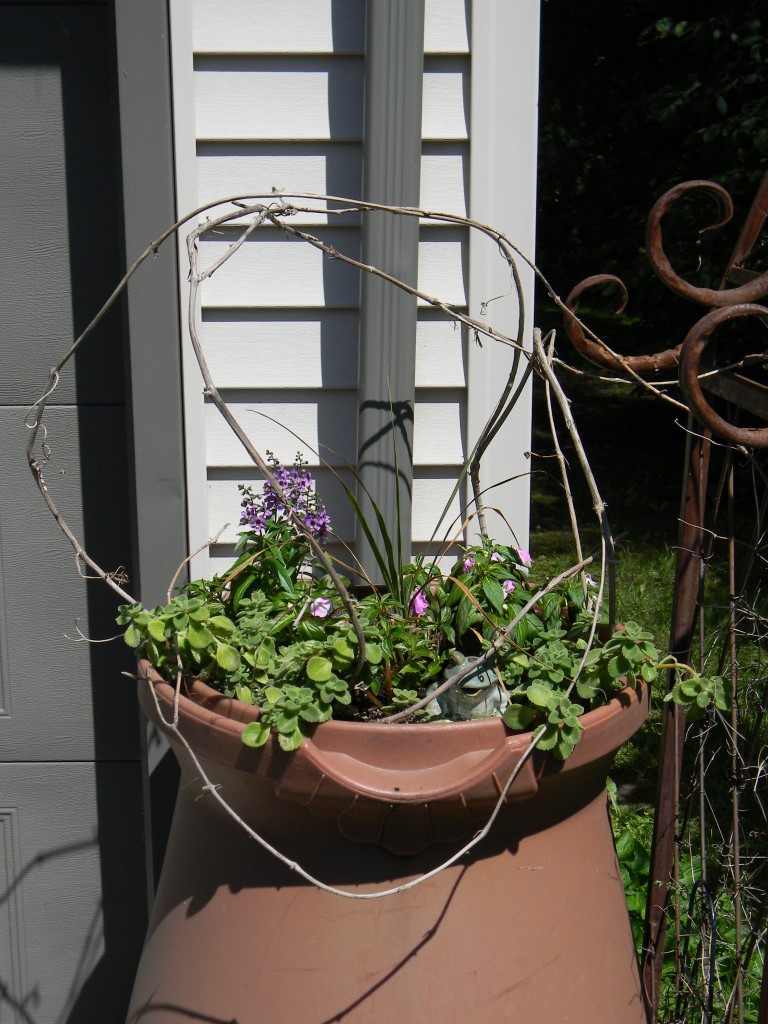 First we added the grapevine which not only adds height but also creates a place for flowers and vines to grow up.  Just tuck the ends deep into the dirt.  We also added a little ceramic frog tucked in under the flowers.  If you have an old grapevine wreath, you can soak it in the tub over night to loosen up and pull apart for new projects.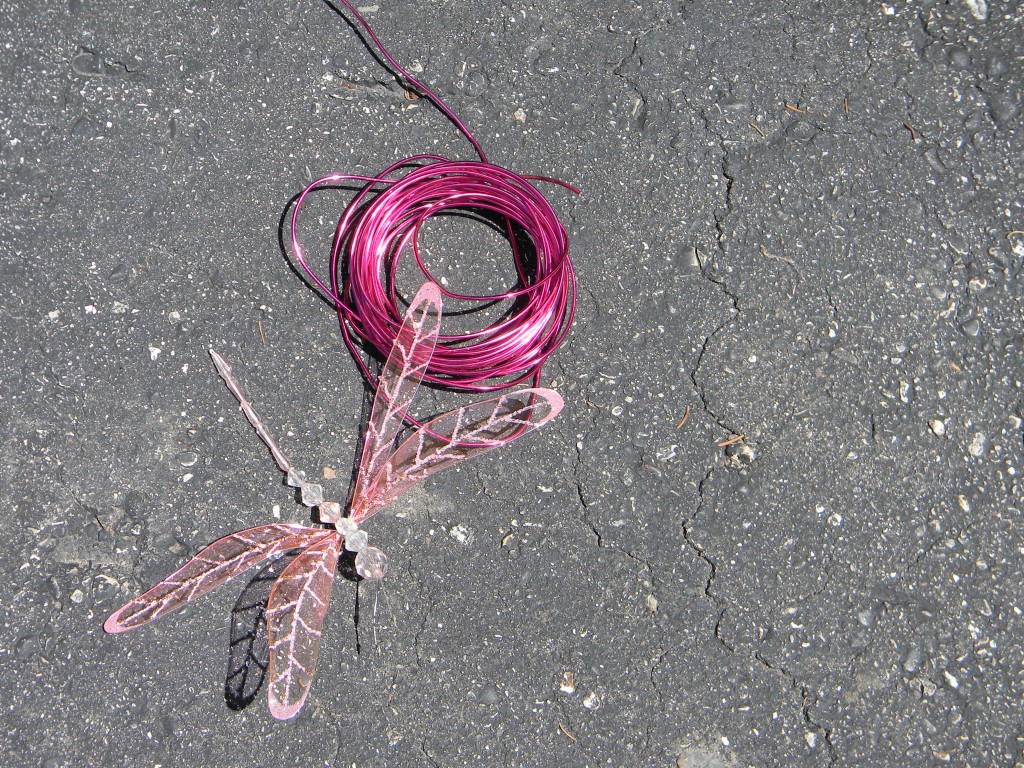 I just love this pink wire and it just shimmers in the sun.  Both the dragonfly and the pink wire were given to us in and adorable floral arrangement at our first fairy party so it was time to give them a new purpose.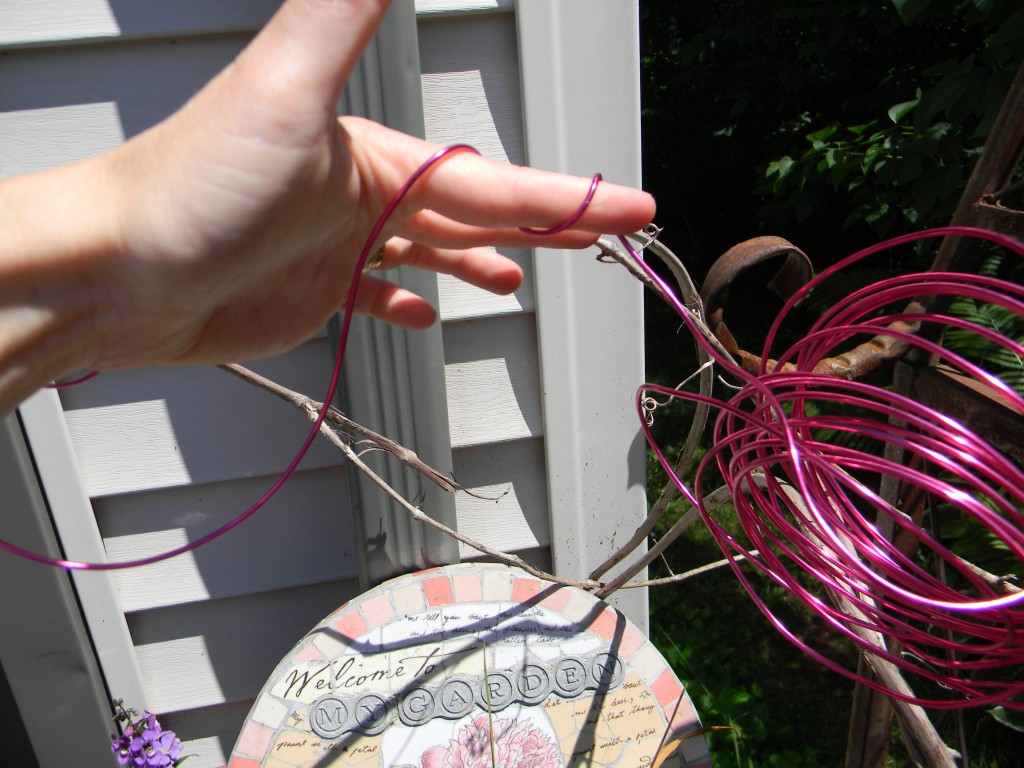 I just tucked the wire into the dirt and wrapped up and along grapevines adding curls by wrapping wire around my finger as I went.  Then we added a stepping stone which offers a nice focal point to the design.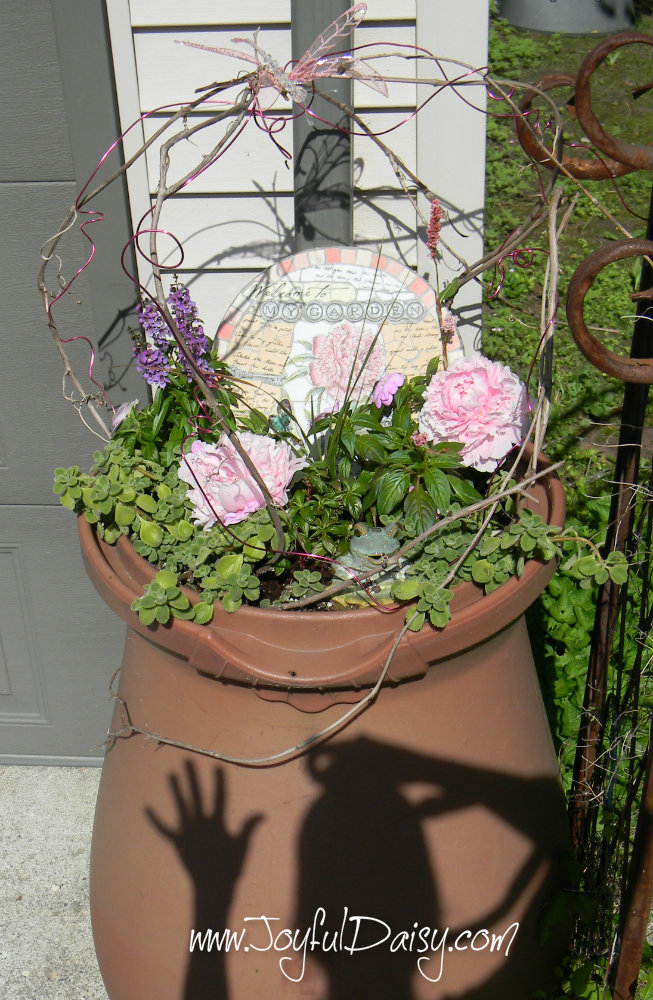 Can you spot the cheat in the picture above?!!!!  Well, the flowers haven't matured yet, so we decided to add a little color by popping in a couple peony cuttings.  SHHHHHHH!  Don't tell anyone 🙂
Here is another rain barrel design using grapevines, copper wire, garden stakes, and spray painted golf balls…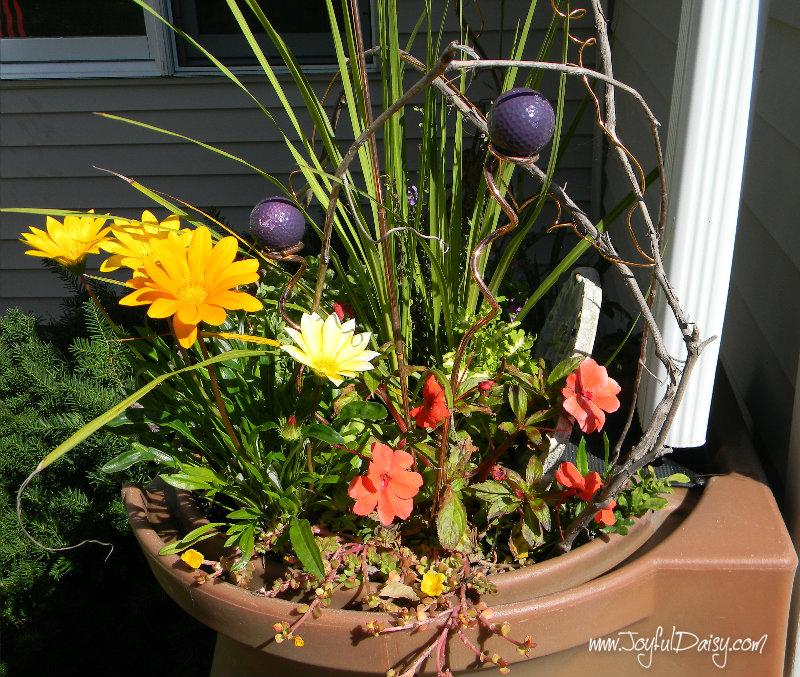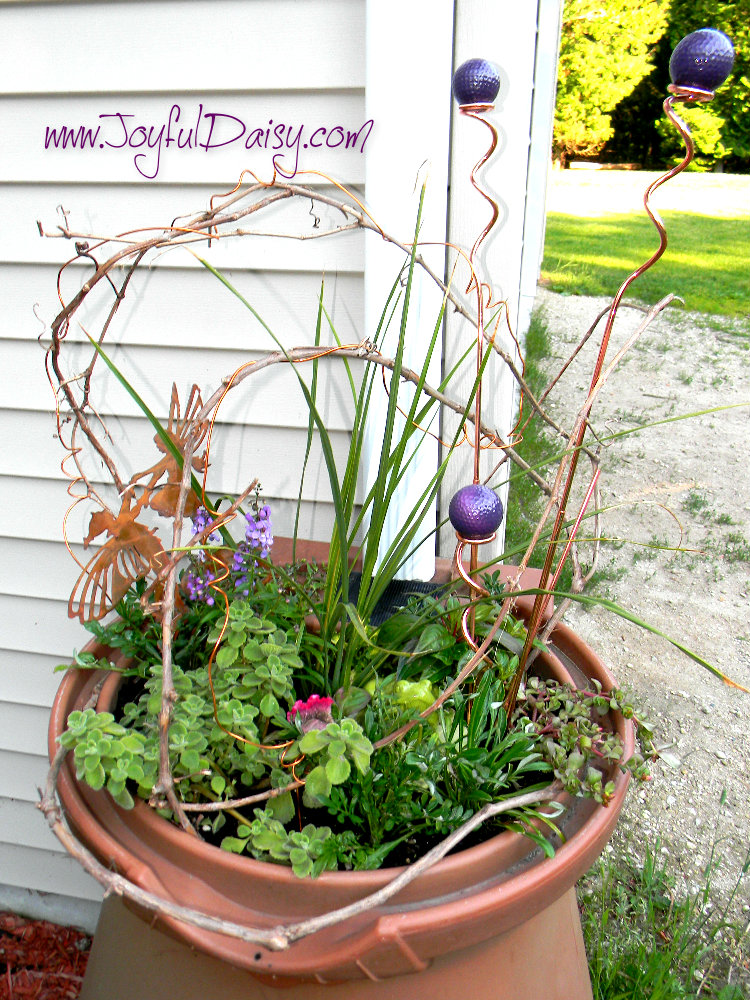 The picture above shows what my rain barrel looked like the day of planting.  Scroll down to the end to see how beautifully the flowers  blossomed over the summer! 🙂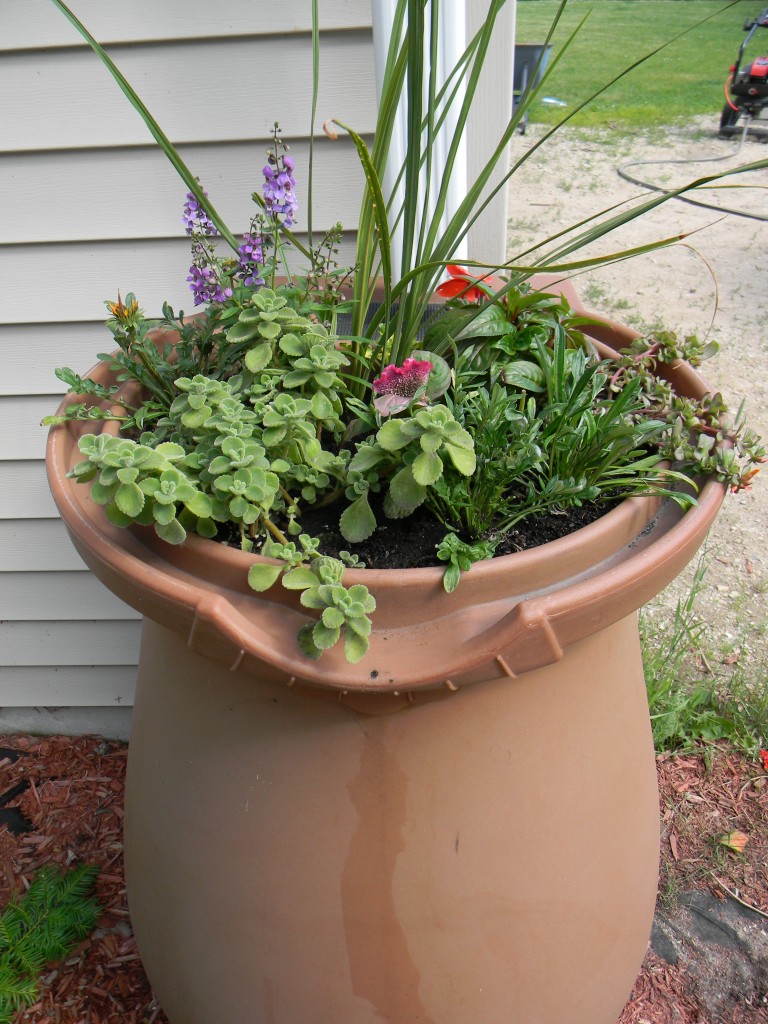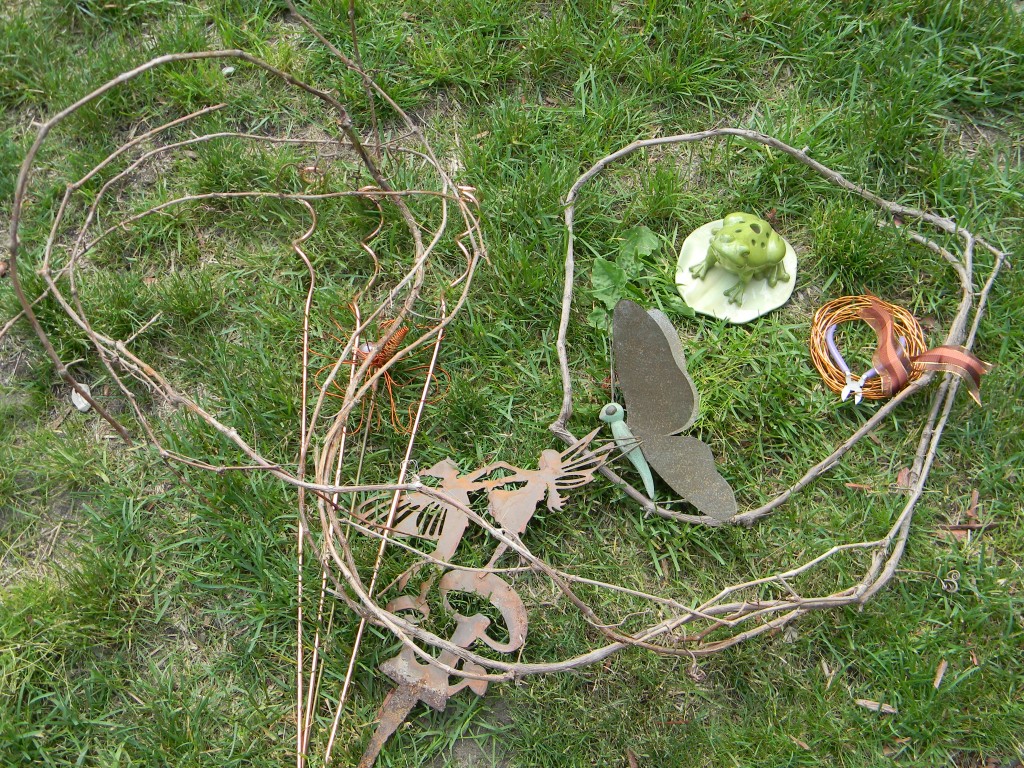 I gathered some more grapevines and garden accessories to try out with the flowers in my rain barrel.  The copper garden stakes once housed little vases that got broken so I decided to dig them out and give them a new purpose.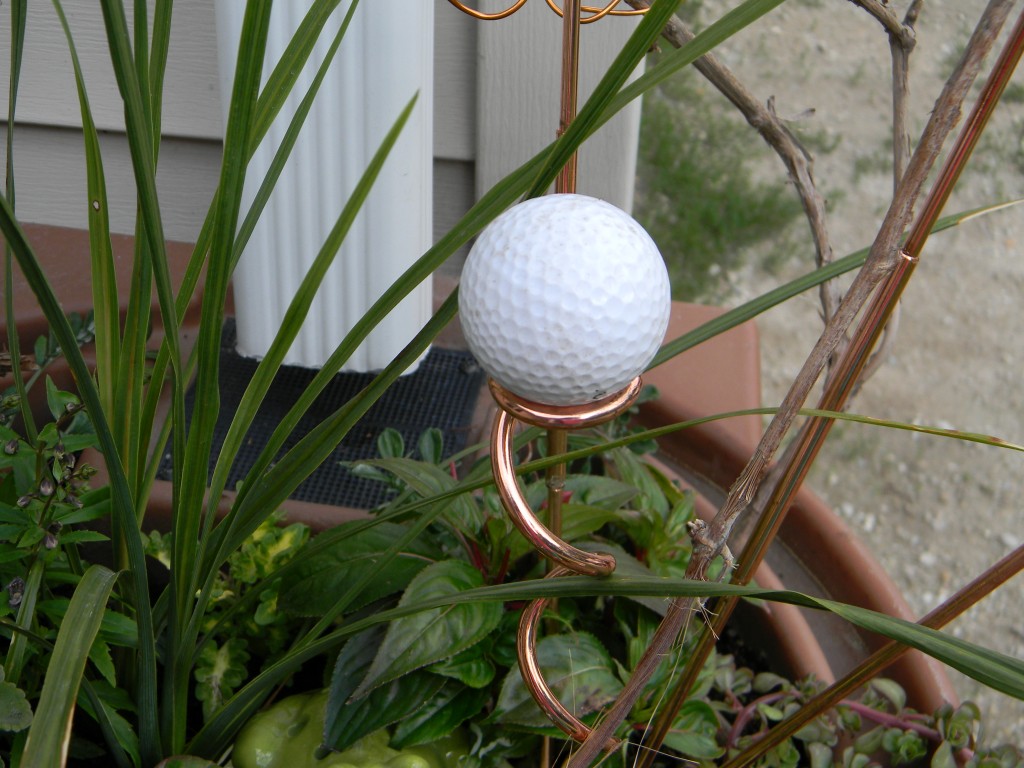 Golf balls fit nicely on the copper garden stakes but I decided they needed a little color, how about purple I thought 🙂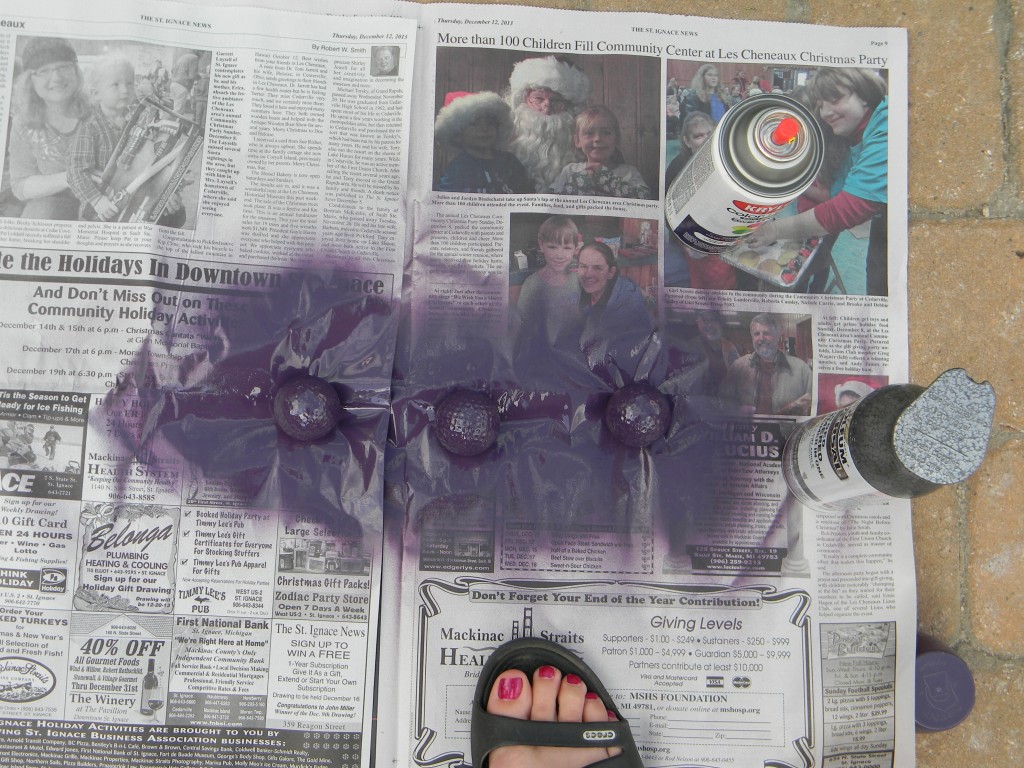 Spray painting the golf balls was easier then painting my toes!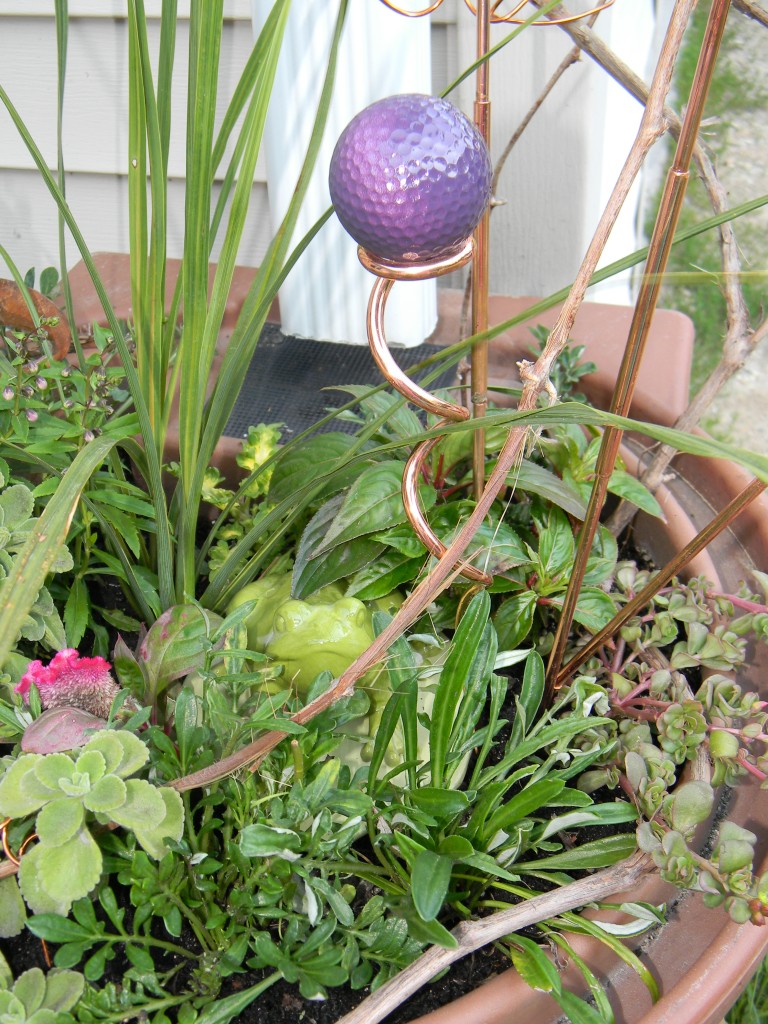 Ahhhhhhh, much better!  To wrap it up I just shortened a few of the copper garden stakes and voila…all done 🙂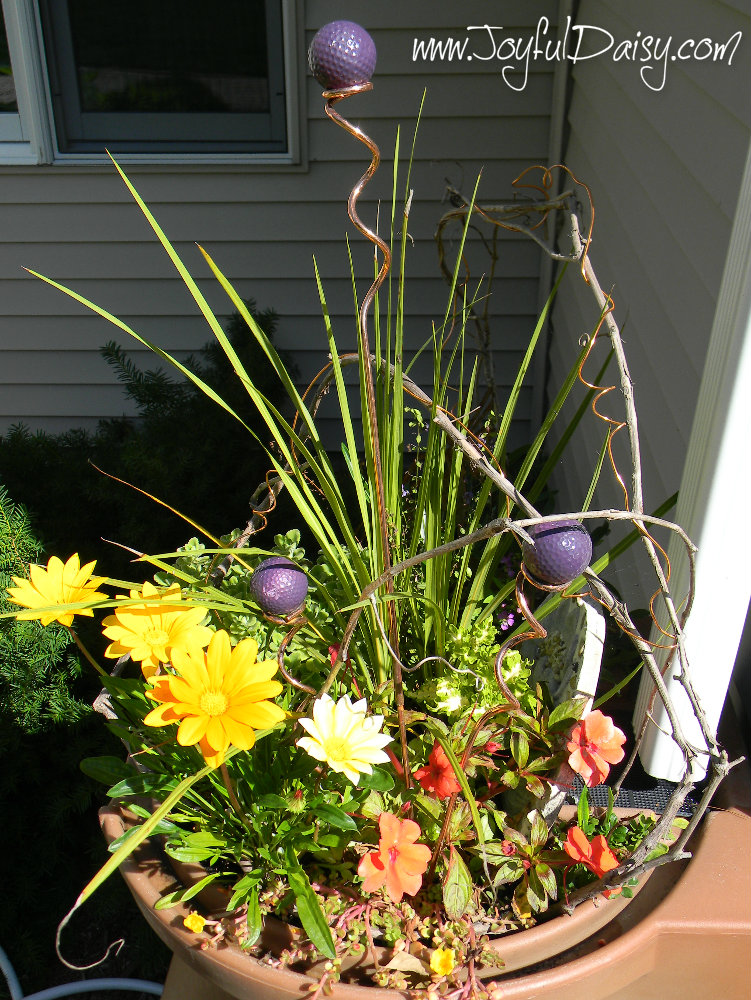 So if you have some rain barrels or large urns that need some height or jazzing up, you may want to try some of these tips out.