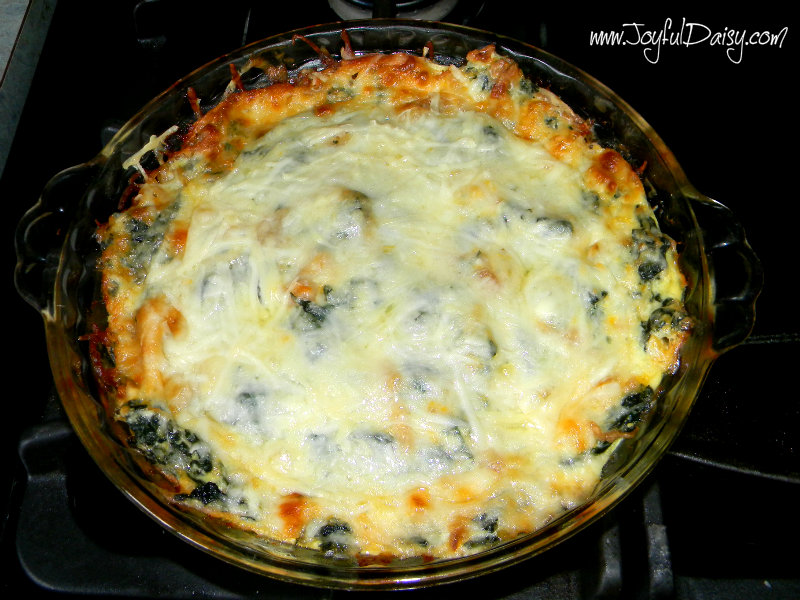 This is a great gluten free and low carb meal but you better like cheese because this crustess spinach quiche is super cheesy!!!
1 package frozen raw chopped spinach (thawed and drained)
2 eggs beaten
1 c sour cream
1 can onion rings
1/2 # sharp cheddar cheese, grated
6 oz. mozzarella cheese, grated
6 oz. parmesan cheese, grated
Preheat oven to 350 degrees. Mix first five ingredients together.  Place mixture into a 9″ pie pan and sprinkle with the parmesan and mozzarella cheese.  Bake for 35 minutes or until golden brown.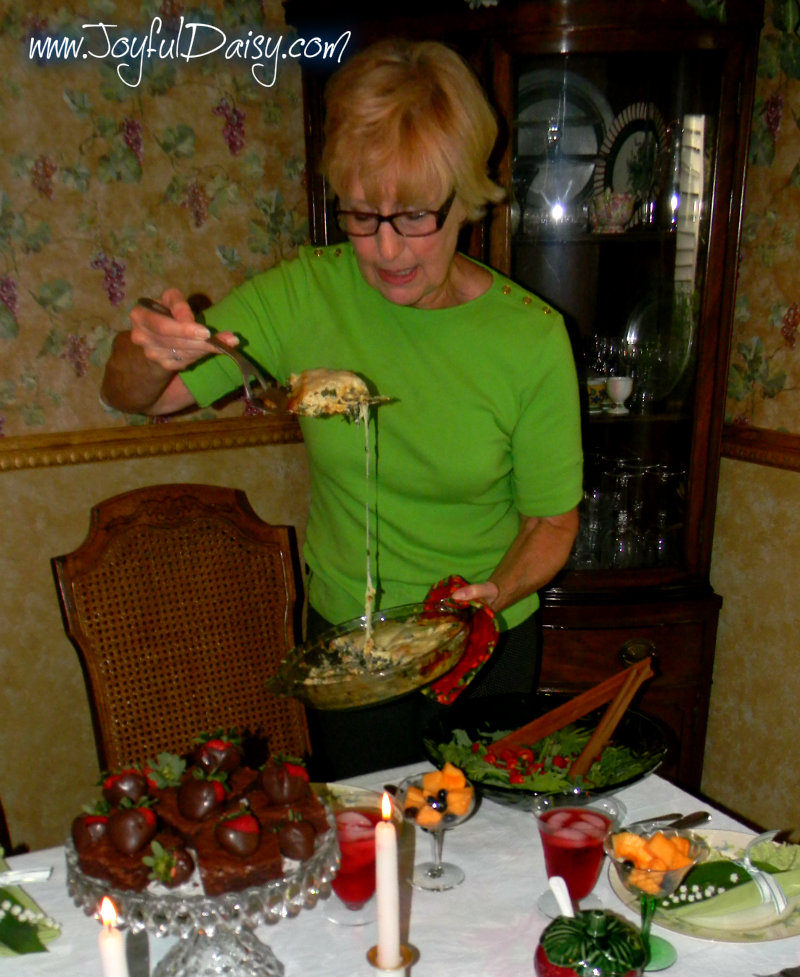 Look at how cheesy it is!!!!
Served at our Summer Brunch with Friends