+DADDY LUNCH NOTES…
Randy often puts funny notes in the kids lunch boxes and over the years they have evolved into these hysterical comics that have become quite popular with the kids and their friends.
Find RDM Originals – funny birthday and all occasion cards inspired by these comics at our Etsy Shop! Why not make someone laugh today 🙂
WHY YOU SHOULDN'T…SWALLOW SEEDS…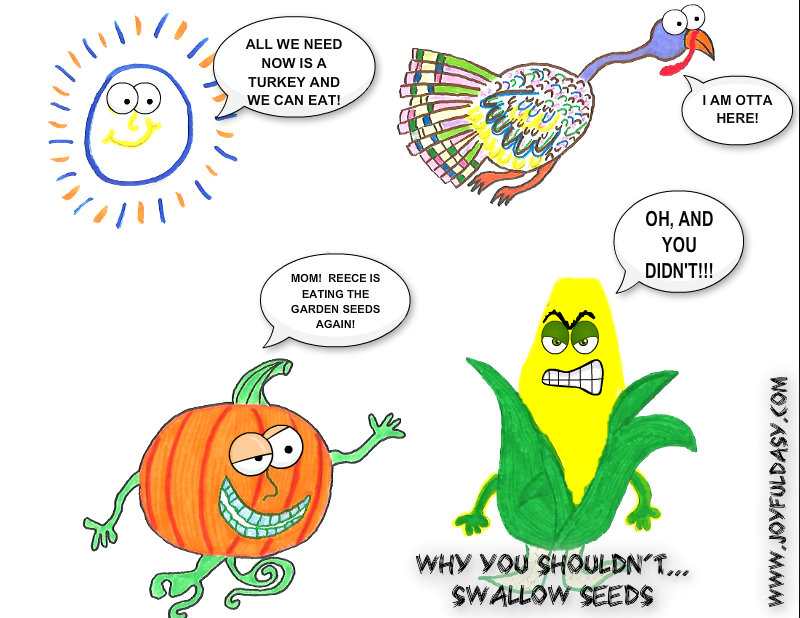 WHY YOU SHOULDN'T…GET TOO HUNGRY…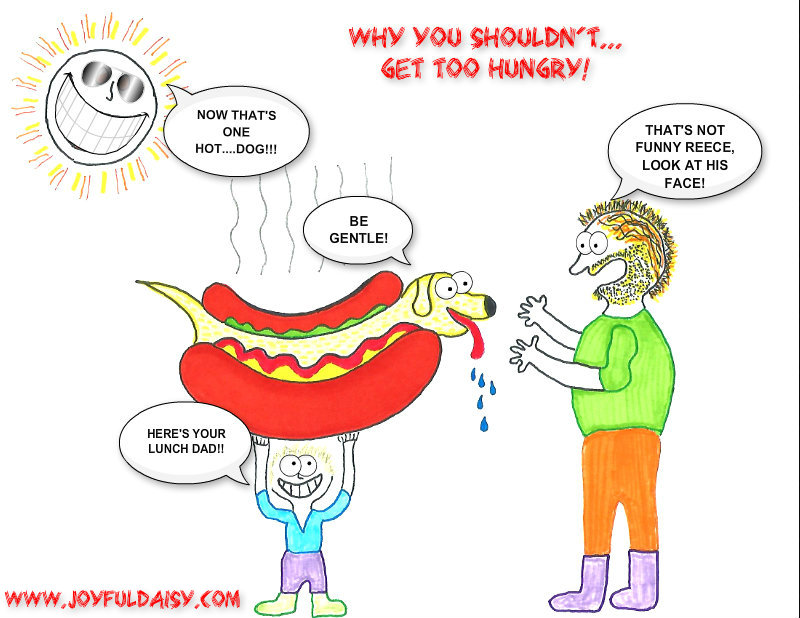 WHY YOU SHOULDN'T…GET DRESSED IN THE DARK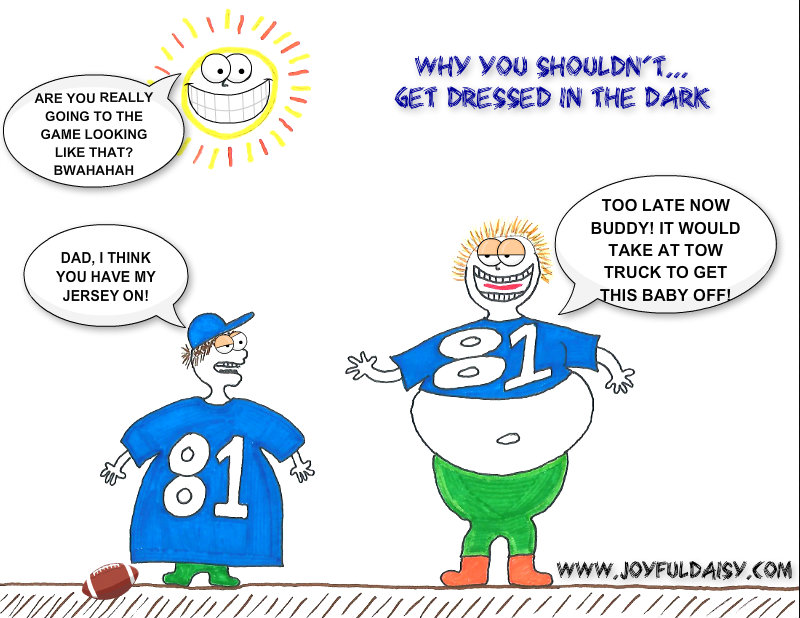 WHY YOU SHOULDN'T… HAVE AN ELEPHANT FOR A PET
This is my personal favorite, probably because Lily has asked for a pet elephant ever since she could say cookie-her first word LOL.  Needless to say we have never granted this request, however, in honor of Lily I wanted to share some websites that she has found that allow you to "adopt" an elephant just in case you are an Ellie lover like she is.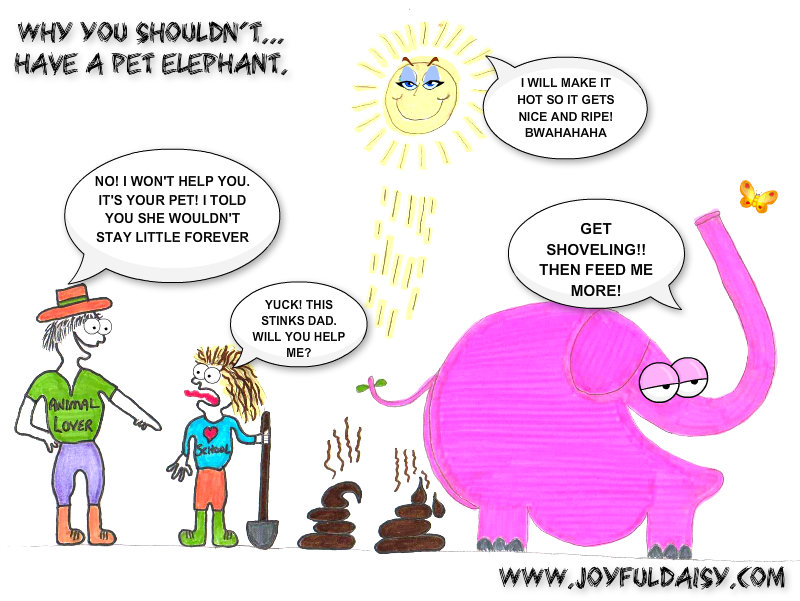 WHY YOU SHOULDN'T… FEED YOUR DOG TOO MUCH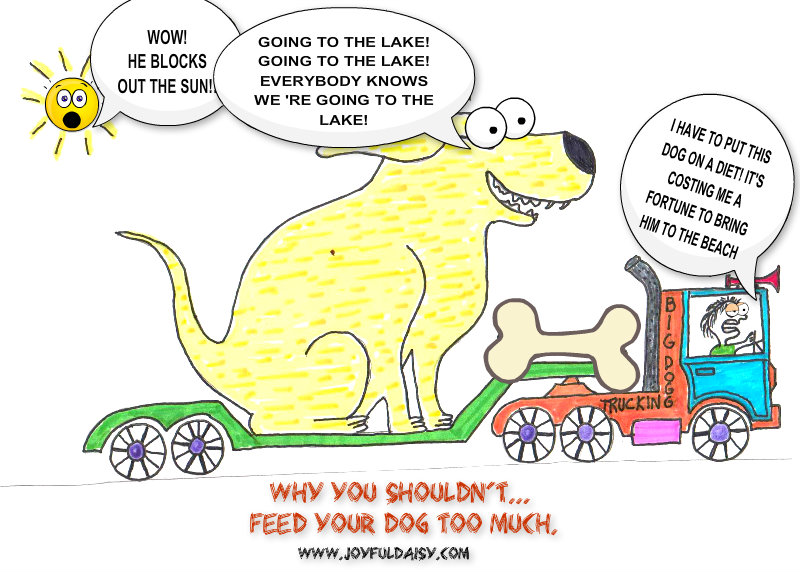 WHY YOU SHOULDN'T… SKIP SCHOOL TO FISH
This is one of the first comics Randy ever put in Lily's lunch.  The silliest thing is the thought of Lily even thinking about skipping school…we love our little nerd:)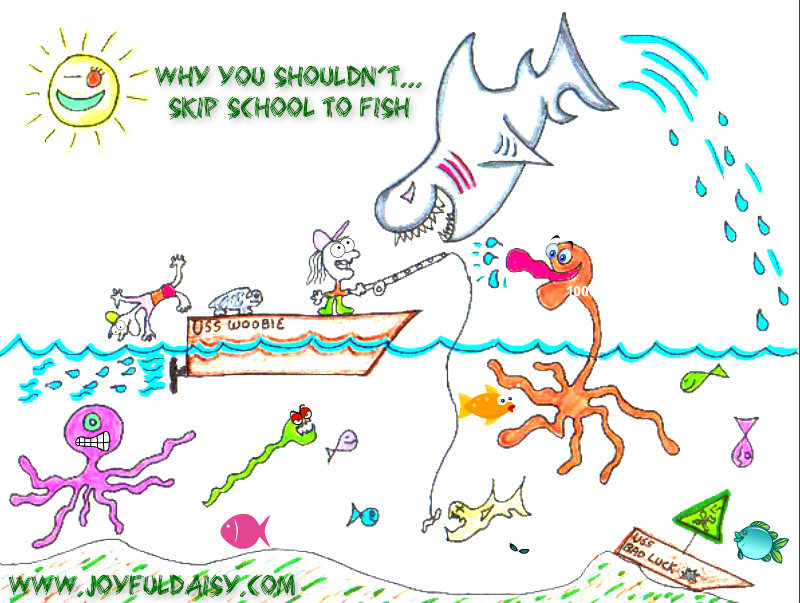 WHY YOU SHOULDN'T…LEAVE YOUR TOYS LAYING AROUND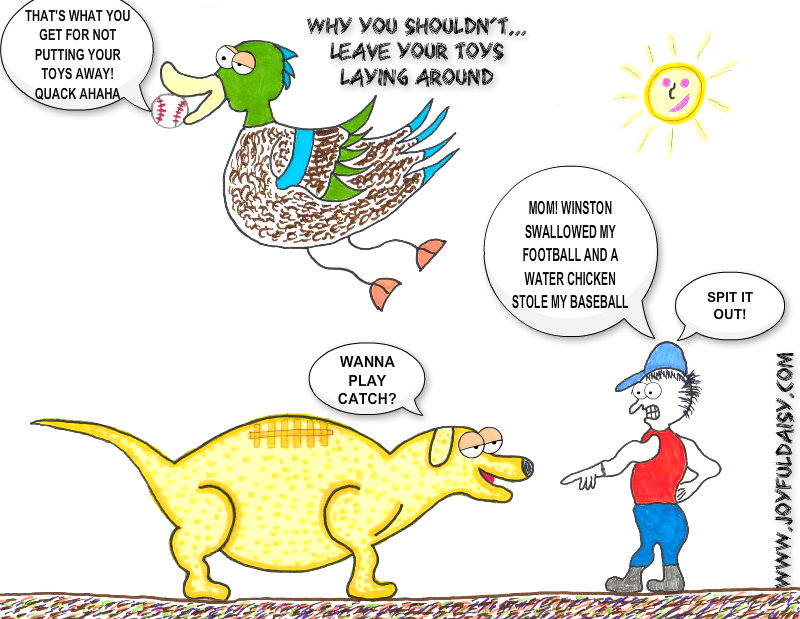 WHY YOU SHOULDN'T… BE OBLIVIOUS TO YOUR SURROUNDINGS
Randy is always on the kids to keep their heads up and be aware of their environment so I guess this is one more way to get his point across!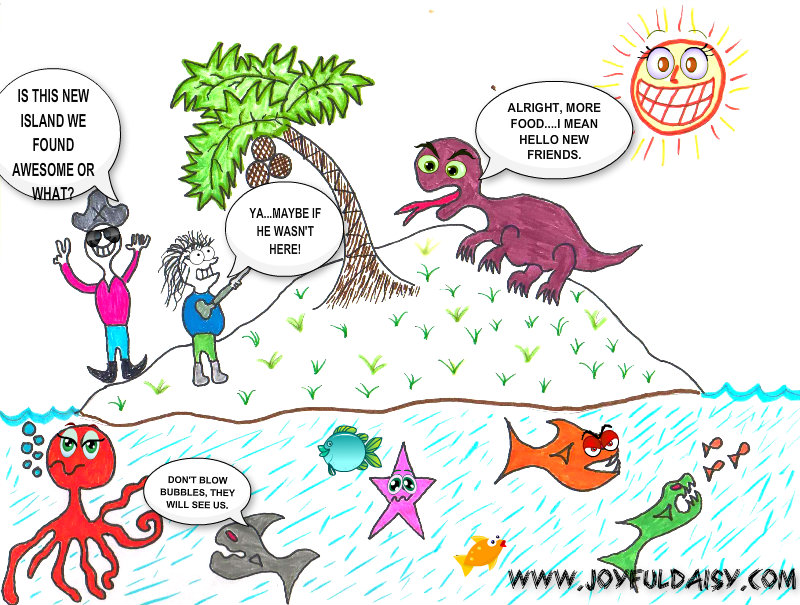 WHY YOU SHOULDN'T…EAT LIKE AN ANIMAL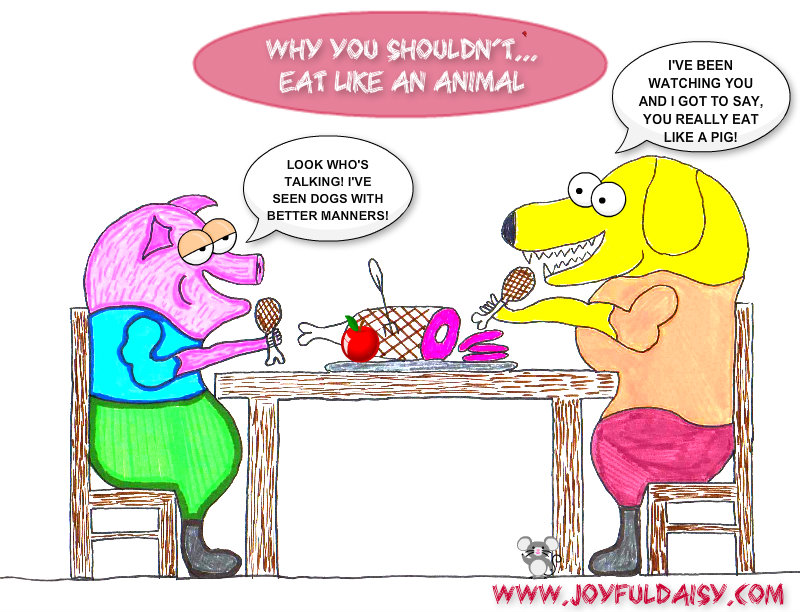 WHY YOU SHOULDN'T…BRAG TOO MUCH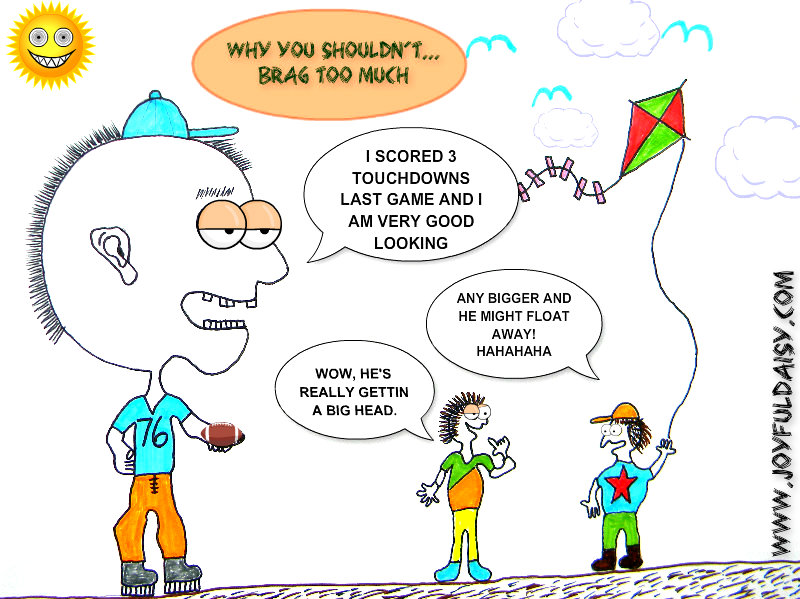 WHY YOU SHOULDN'T… TEASE DINOSAURS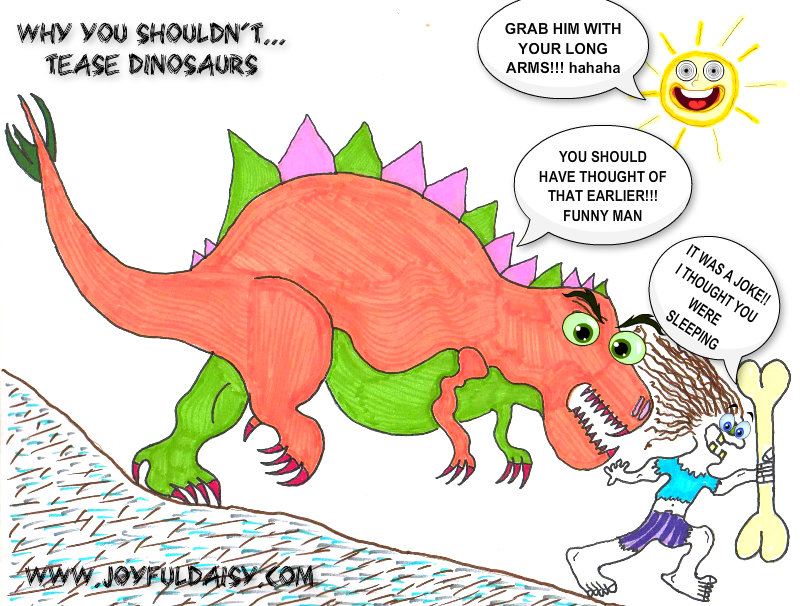 WHY YOU SHOULDN'T…DEPRIVE YOURSELF OF SWEETS

WHY YOU SHOULDN'T… FEED YOUR DOG AT THE DINING ROOM TABLE

Here's a sneak peak to our ETSY SHOP…