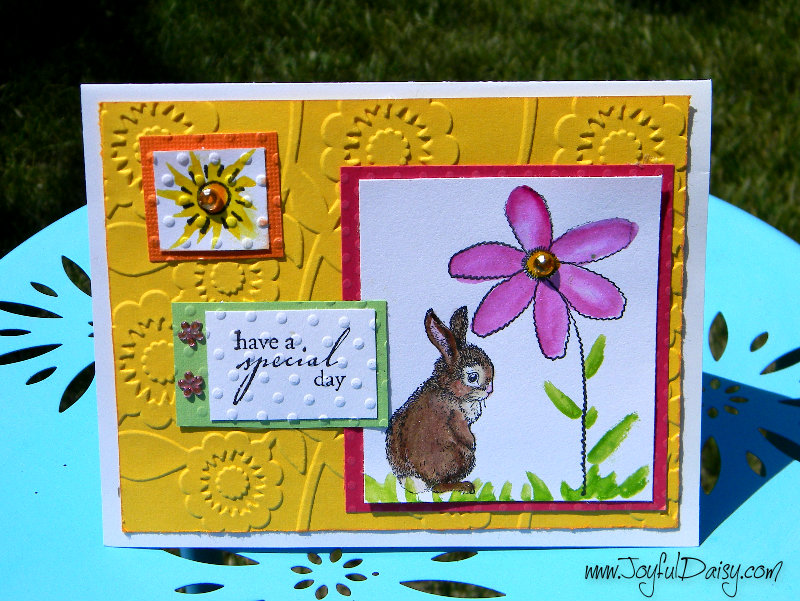 Color blocking is an easy way to make a bright and cheerful card.  I mean wouldn't you just love to find this hand stamped card in your mailbox? 🙂
To create a card like this just choose 3-4 different bright colors of cardstock paper, a few stamps, and a few embossing plates if you have them.
Step 1… Using black ink, stamp images on white paper.  Color in and cut to desired sizes.  We used twinkling H2O's  to add color to the sun, bunny, and flower.
Step 2… Mat your stamped images on assorted papers.  We placed the bunny and flower on a hot pink paper that already had embossed dots on it.  Then sun stamp and verbiage stamp were matted on bright cardstock and then put through the Sizzex Big Shot in embossing plates.  You could also use the smaller Sizzex Texture Boutique Embossing Machine.  I just love the look you get by adding a little fun texture through embossing! ( I use this small dot embossing plate a lot.) While you are embossing you can also cut a background color to mat on your card and emboss before adhering it to the front of your card.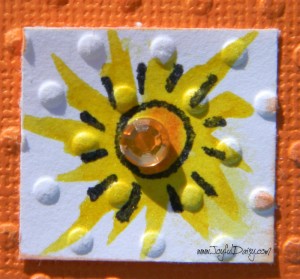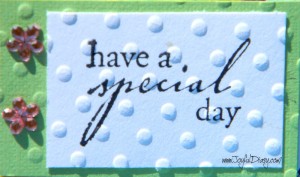 To finish up this card, feel free to add a few embellishments like the little gems we placed on the verbiage mat, sun and flower.  Paper projects always look a little extra special when you add a different medium like ribbons or in this case sparkly gems 🙂