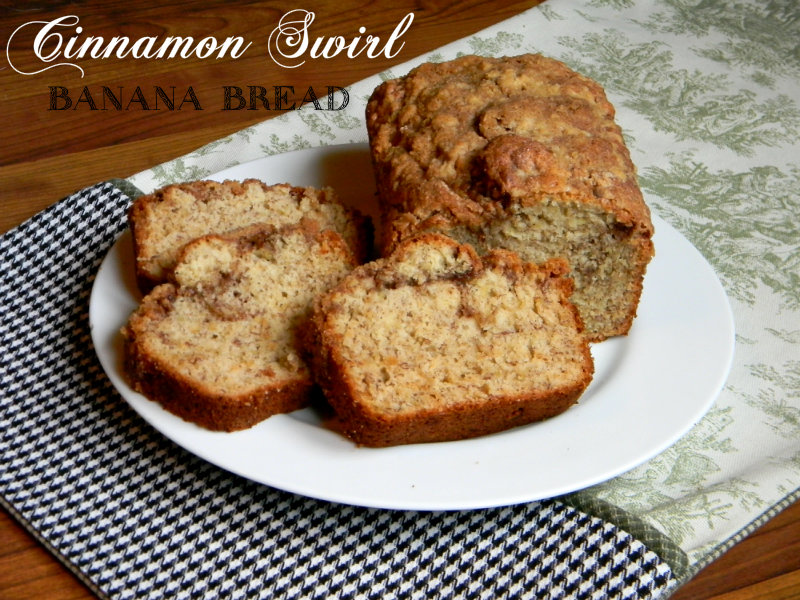 The cinnamon and sugar mixture swirled through this moist banana bread batter before baking takes this classic sweet bread to another level of yumminess!  Oh and the aroma while baking, is completely divine turning any house into a cozy, delightful home with happy inhabitants!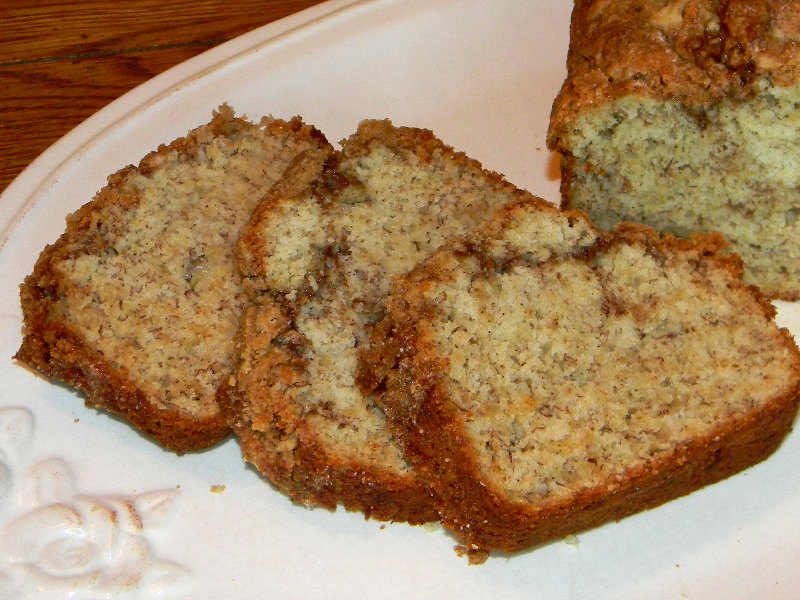 My bread is always loaded with rich banana flavor because I use really ripe bananas.  As much as we love bananas, it seems we still have some that don't get eaten and turn brown super fast so I just mash them in one cup servings and stick them in a ziplock freezer bag for future use.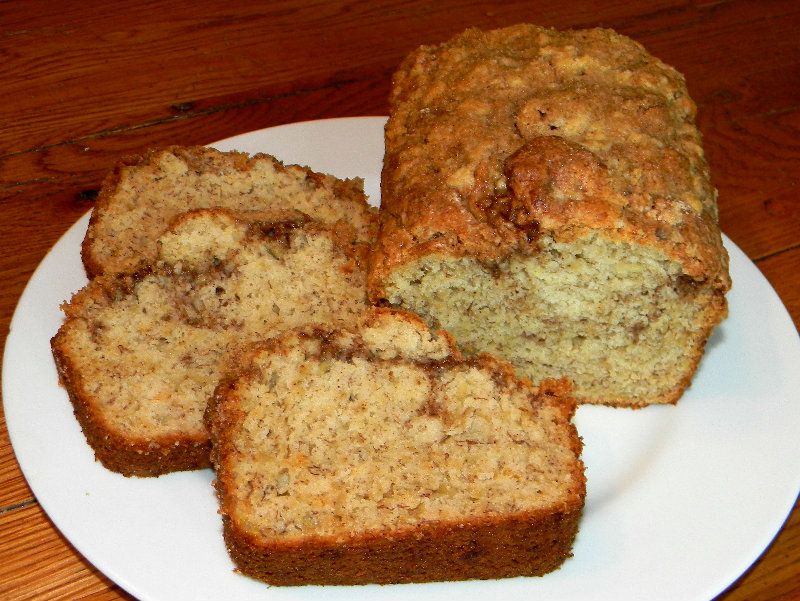 Aren't you just drooling for a great cup of coffee and a slice?  Well, other then the 50 minutes to bake, this is a quick recipe to whip up.  First preheat your oven to 350 degrees and grease a bread pan and set aside.
Mix your dry ingredients…
1 1/2 cups flour
1 1/2 teaspoon baking powder
1/4 teaspoon baking soda
1/2 teaspoon cinnamon
In another bowl, mix your wet ingredients…
1 egg
1 cup mashed bananas
3/4 cup oil
1 teaspoon vanilla
1/2 cup sugar
Add your wet ingredients to your dry ingredients and mix just till combined and then pour into bread pan.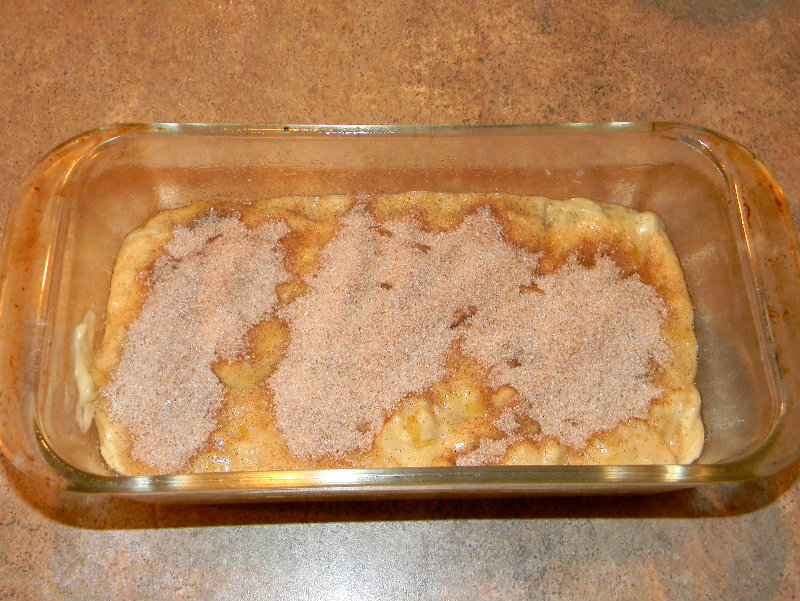 Mix 2 Tablespoons of sugar with 2 teaspoons of cinnamon and then pour over banana bread batter.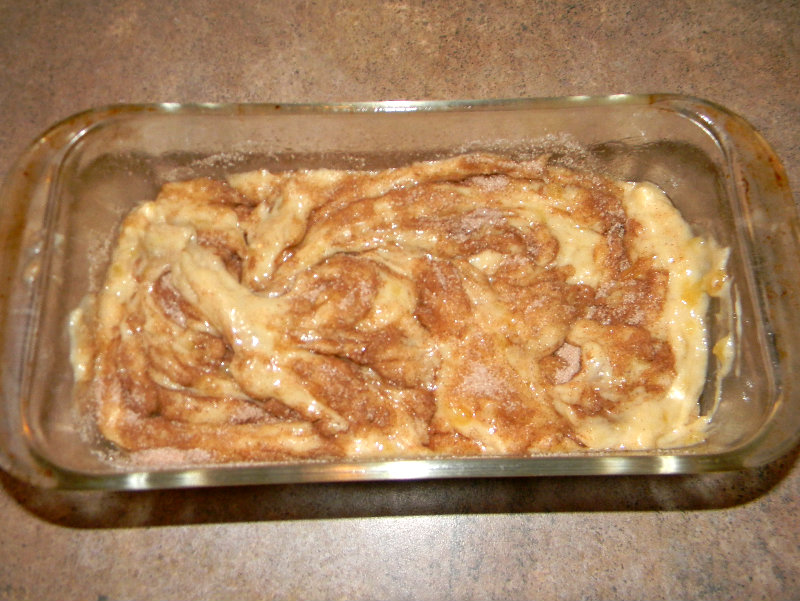 Take a butter knife or small rubber spatula and swirl cinnamon sugar mixture through batter.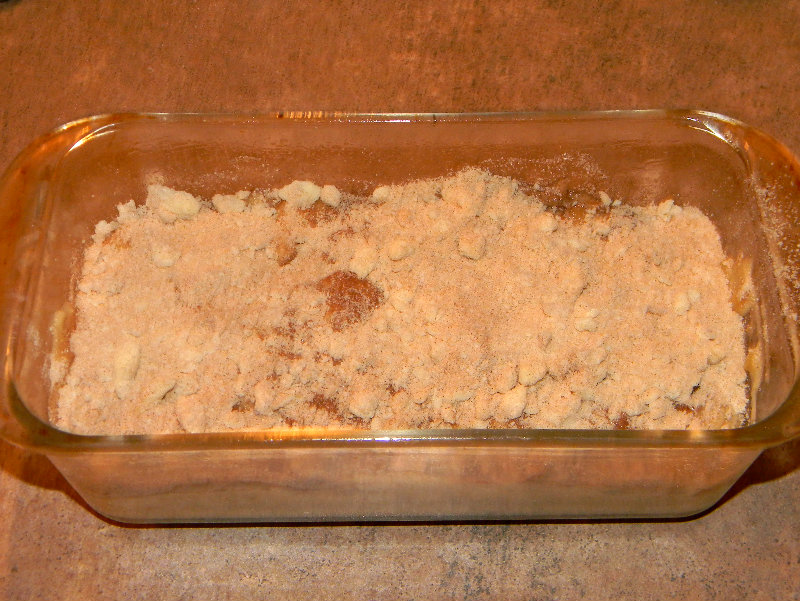 Lastly make a crumble topping by mixing…
 2 tablespoons cold butter
3 tablespoons flour
3 tablespoons brown sugar
1/2 teaspoon cinnamon
Pour crumble topping over batter and bake for 50-55 minutes.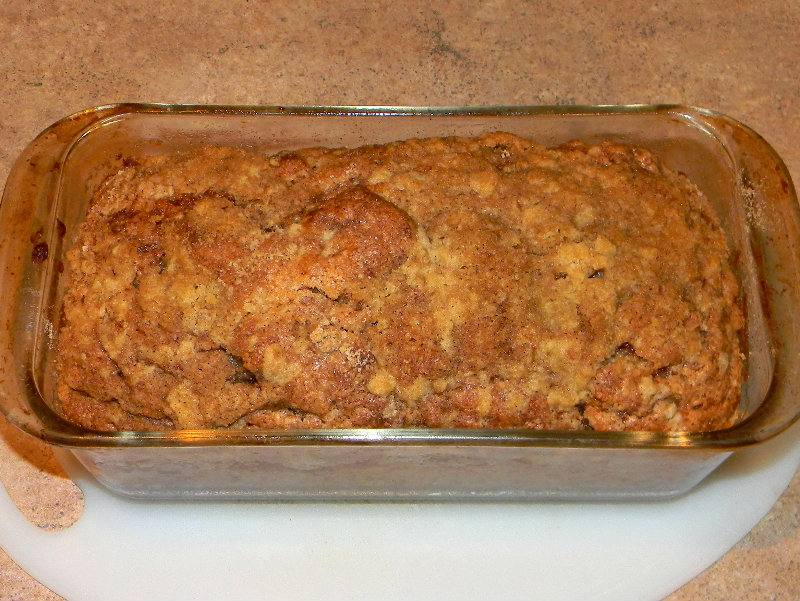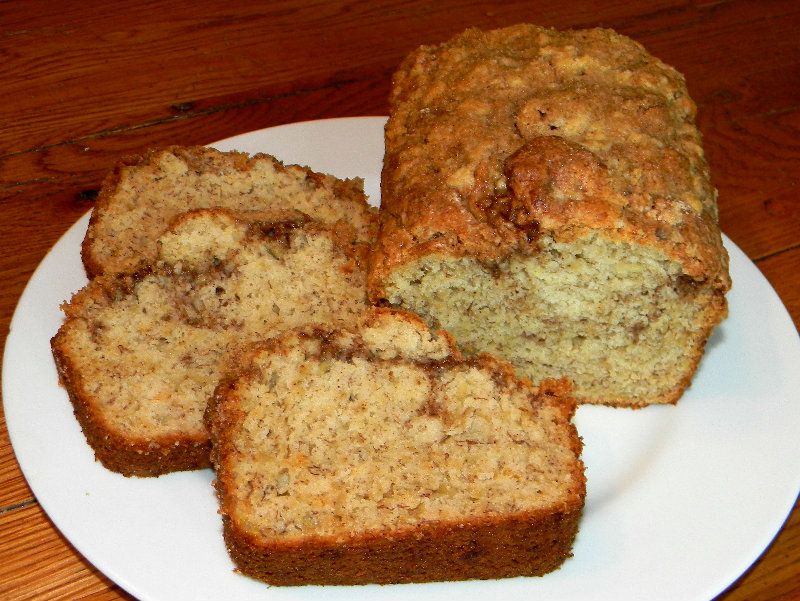 Be sure to let it cool about 10 minutes before removing it from the pan.  And then if you can wait until it cools completely, it is easier to slice but oh my it is hard to be patient after smelling this cinnamon banana yumminess baking for an hour!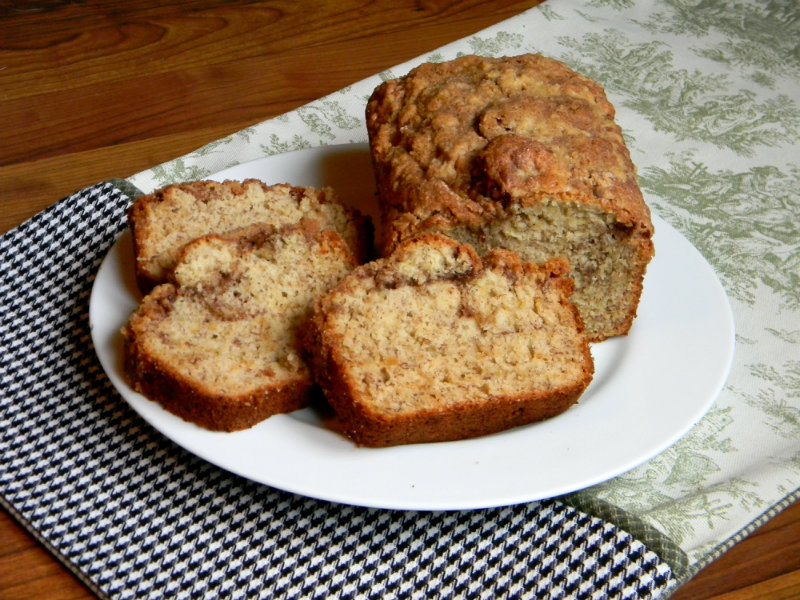 enJOY!