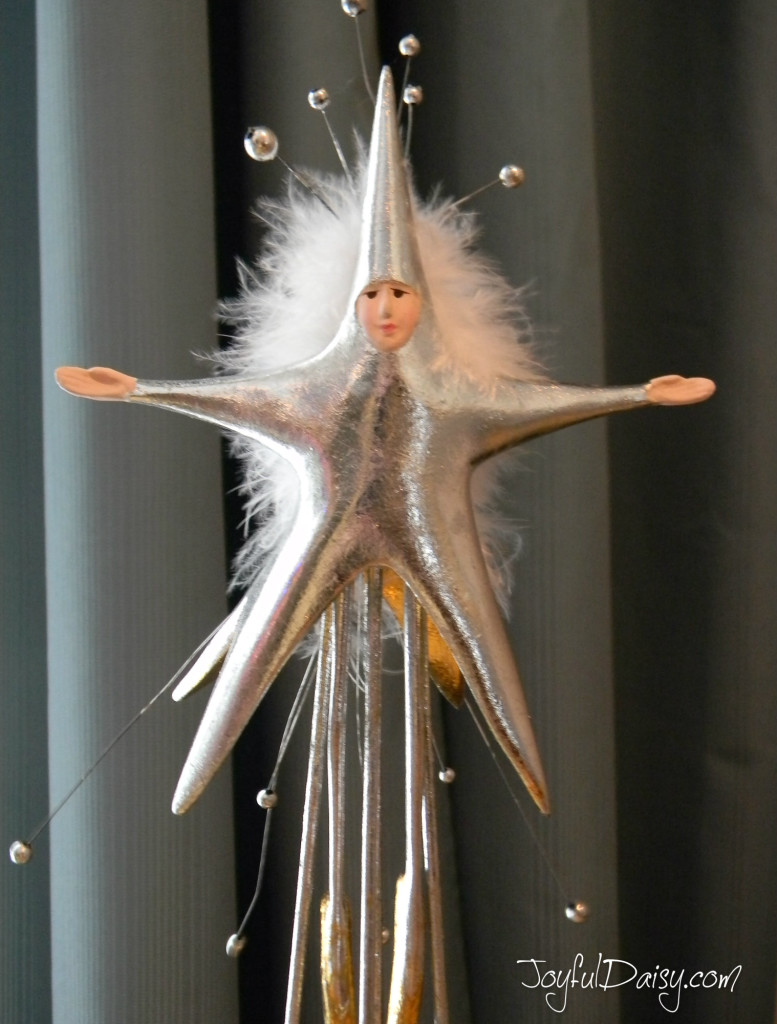 Merry Christmas from our home to yours!
I would love to take this opportunity to thank all of you that have followed Joyful Daisy this year!  We look forward to sharing a new year with you filled with lots of projects & fun!  To wrap up this holiday season, we are sharing some of our holiday cheer and quick Christmas decorating tips…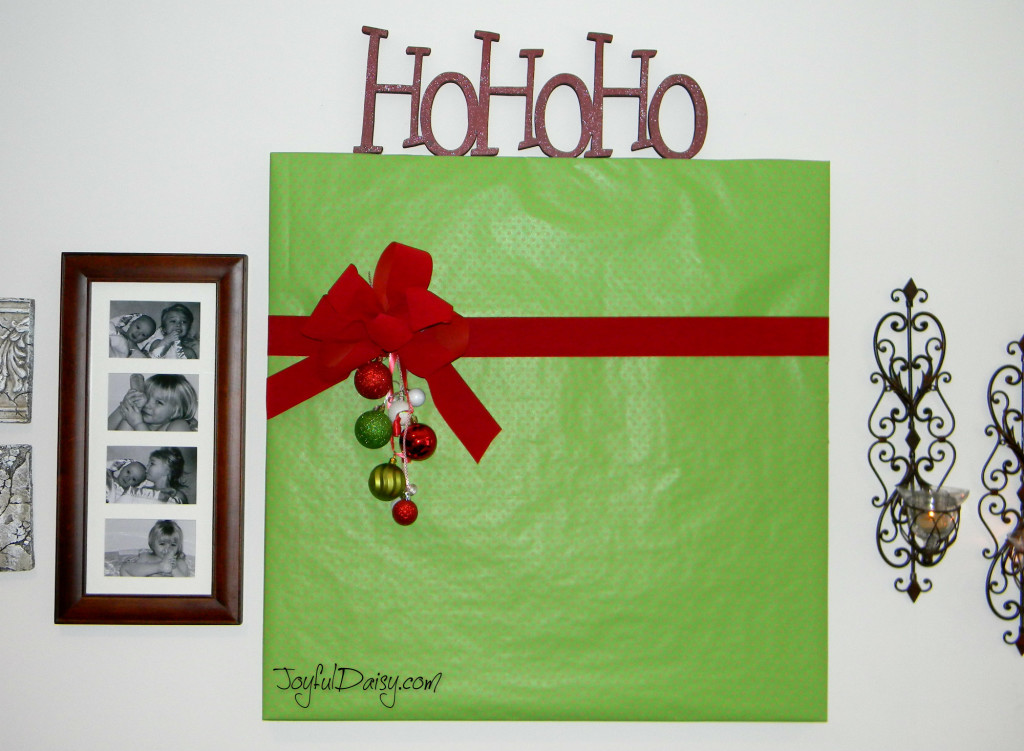 Wrapping this large picture in the living room, really added to the holiday décor and it was so simple.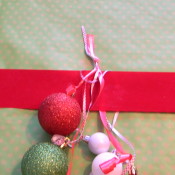 Just wrap front of picture like a regular present, add a strip of ribbon and tack to back of frame, tie some ribbon on light-weight plastic ornaments, tie together at different lengths, drape over strip of ribbon, and add bow. 🙂  VOILA!  You just created a quick Christmas focal point.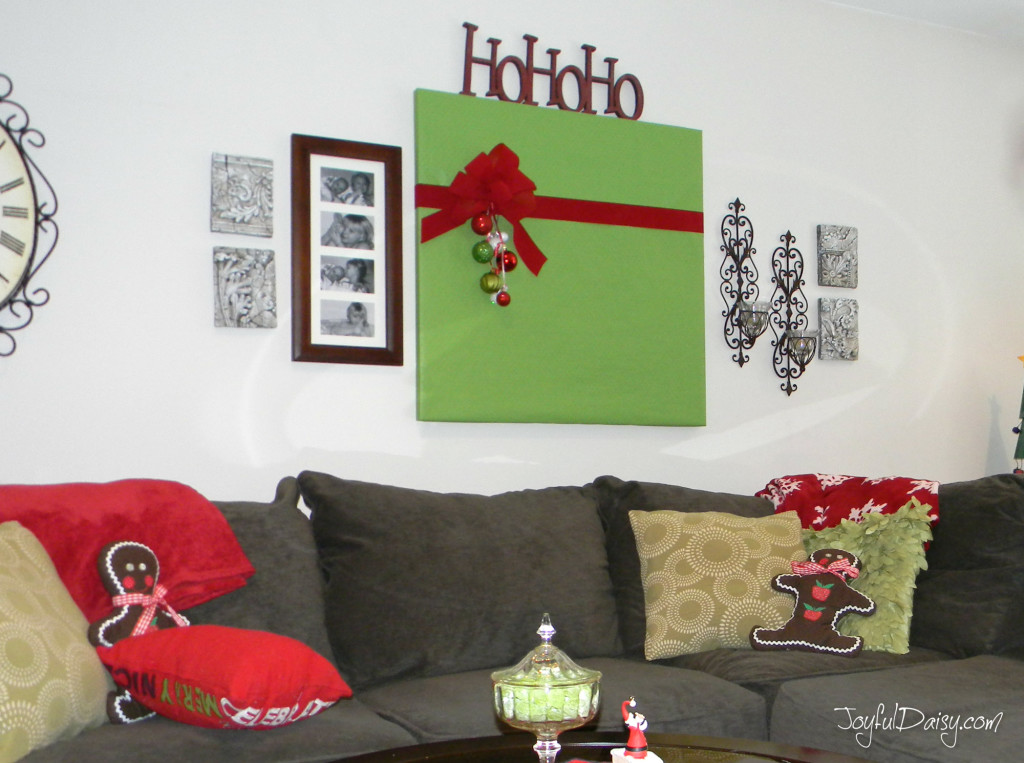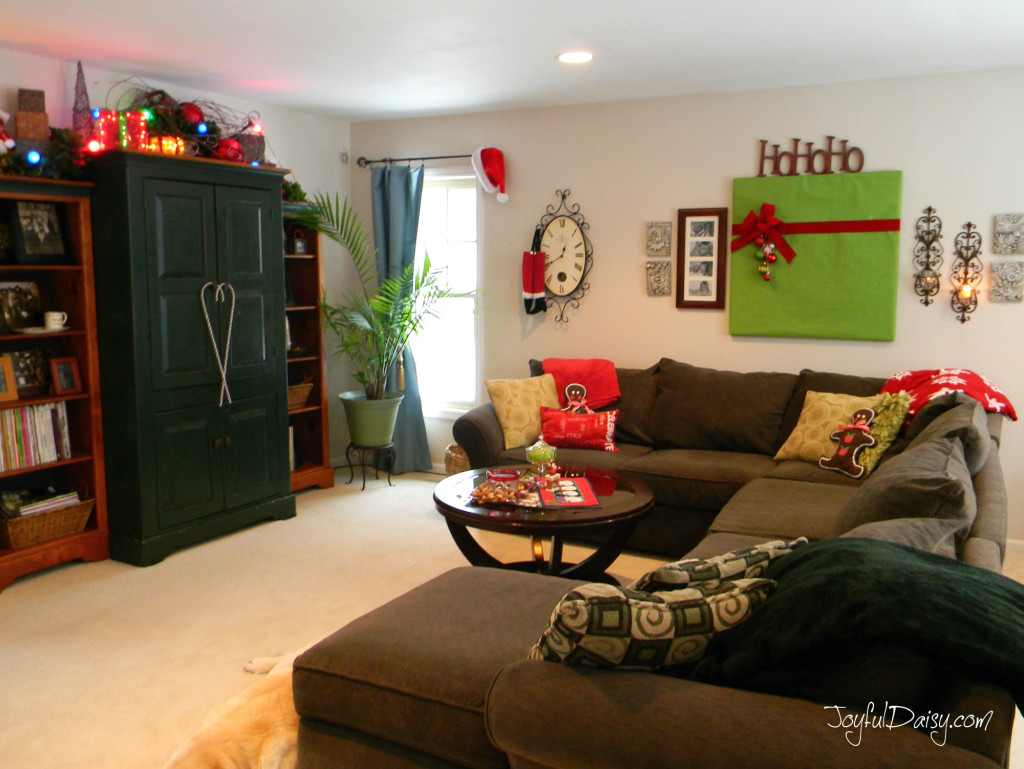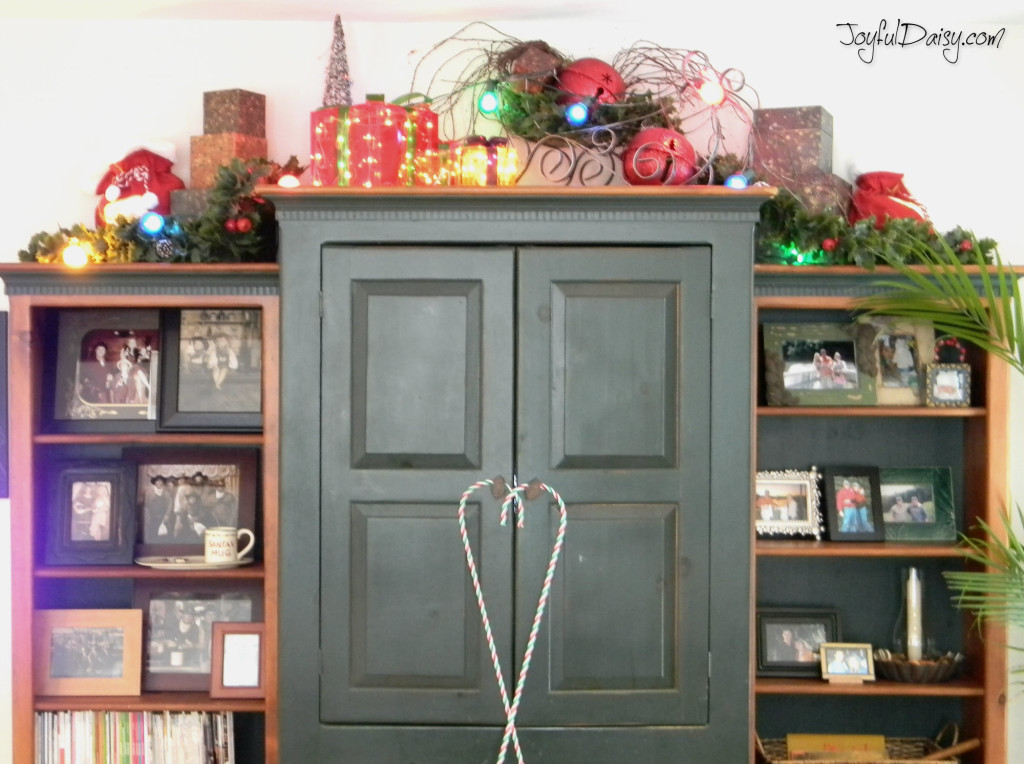 Reece added the candy canes for a loving touch 🙂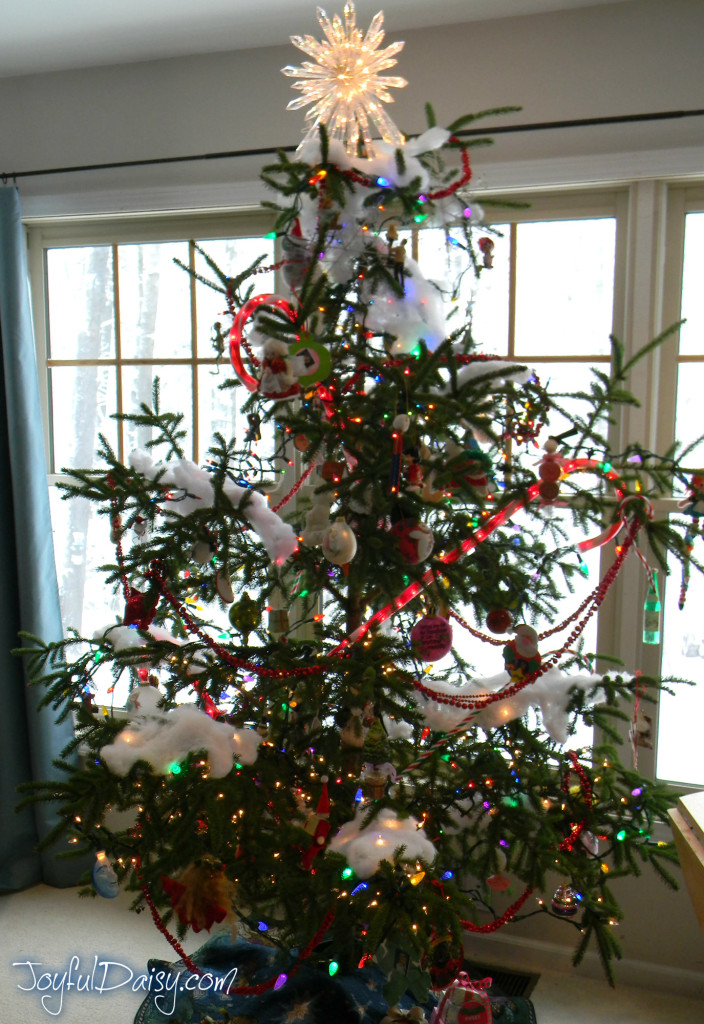 OK now, don't judge me on this very skimpy tree because I just love Charile Brown Christmas trees, however, this one was so Charlie Brownish or sparce this year that I had to add some "snow" batting to help cover some of the strings of lights!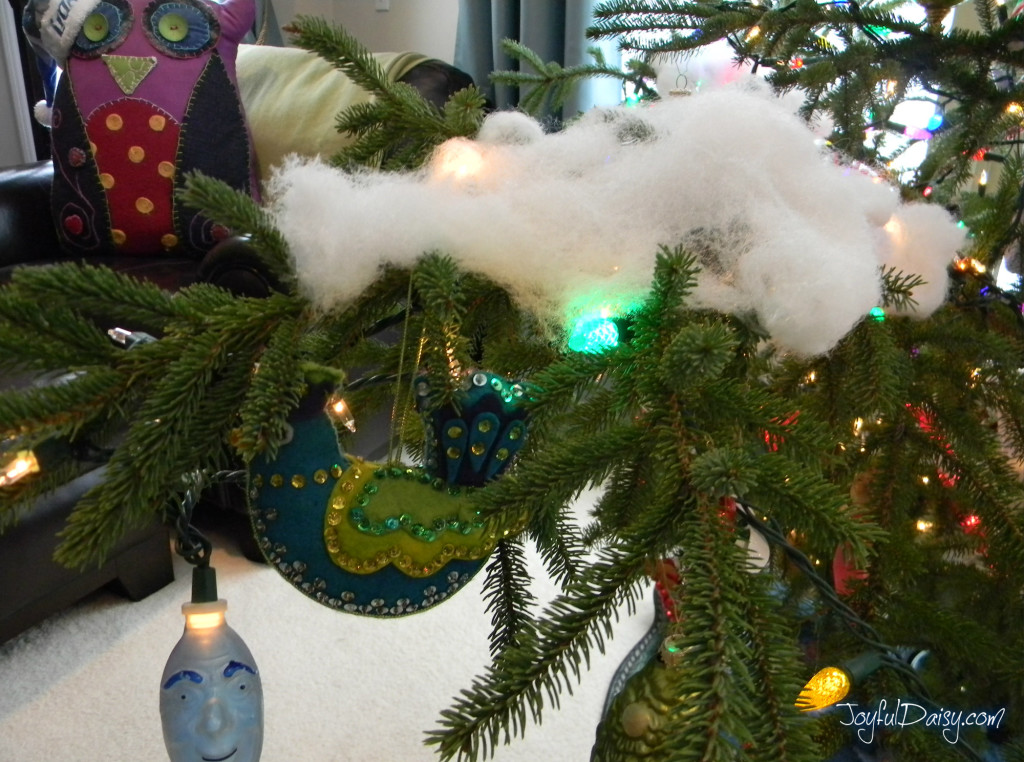 Notice the Detroit Lions Santa hat on the owl in the background?  That was another touch from Reece 🙂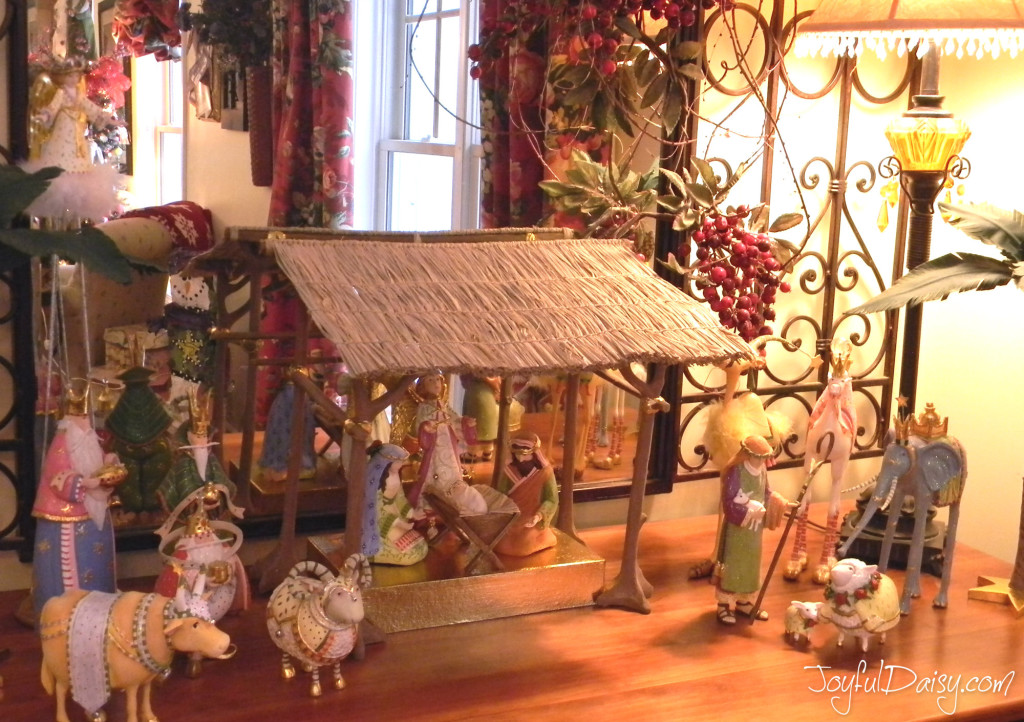 Besides my family, my Patience Brewster nativity set is one of my most prized possessions!  This wonderful whimsical nativity makes me feel the joy and magical sparkle that Christmas is!  Check out Patience's website if you want to smile, just click HERE.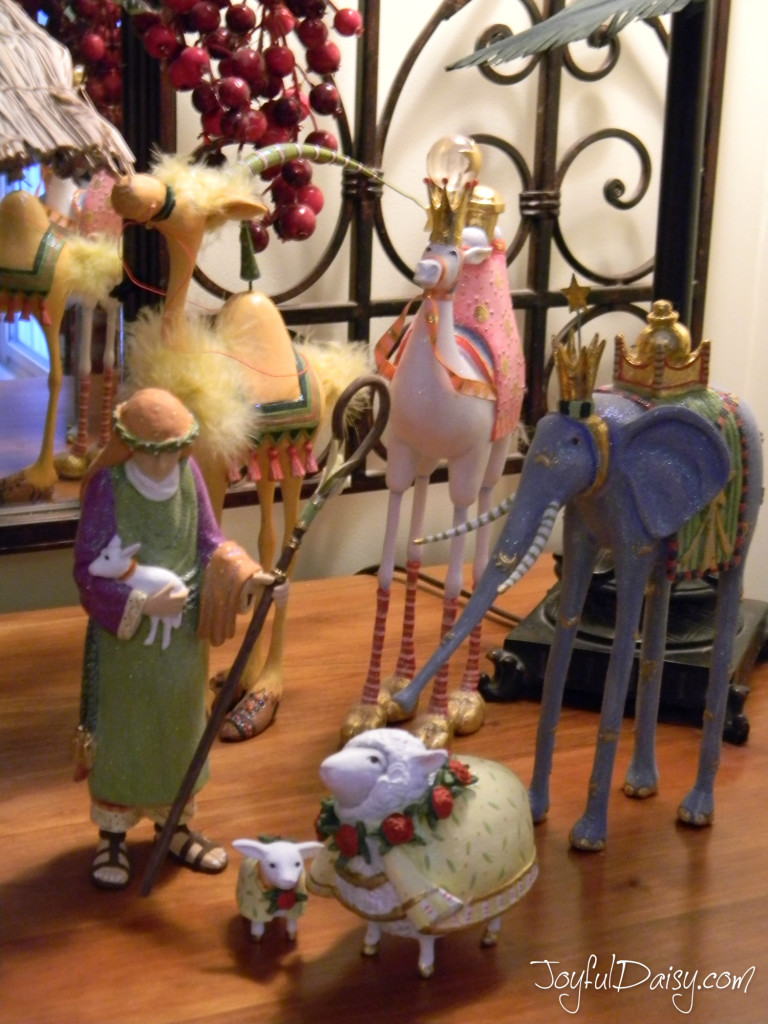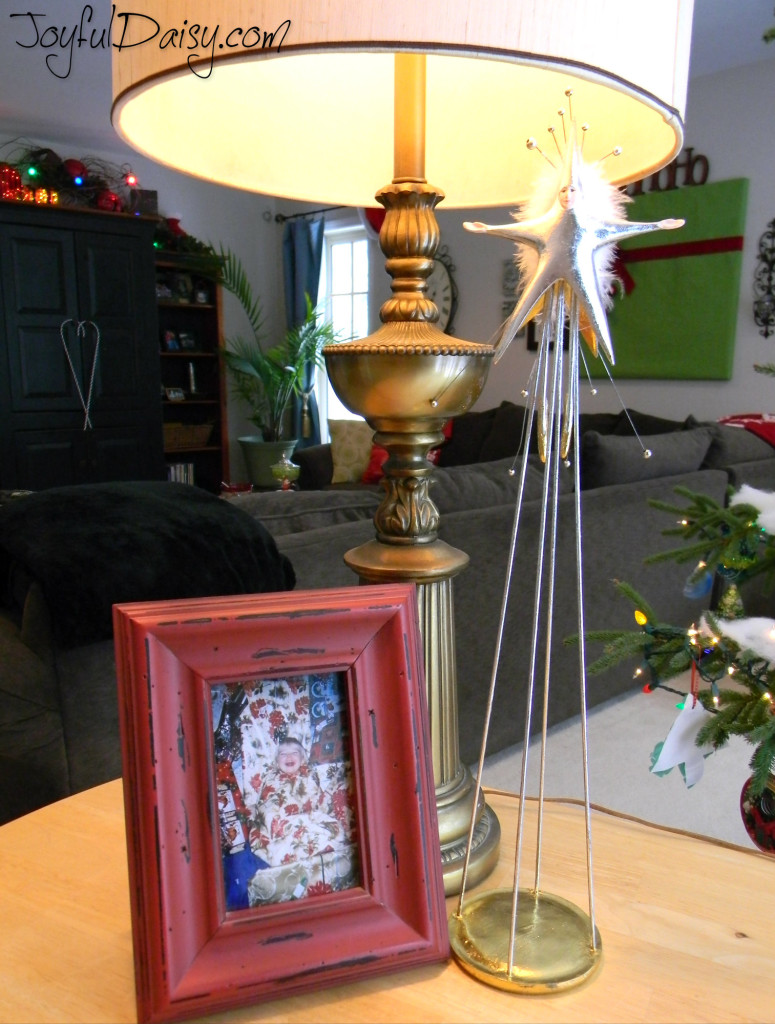 This is the North Star that goes with my nativity, however, I keep it out year around on my work desk to keep me joyful and inspired 🙂  Oh and don't you just love that picture!!!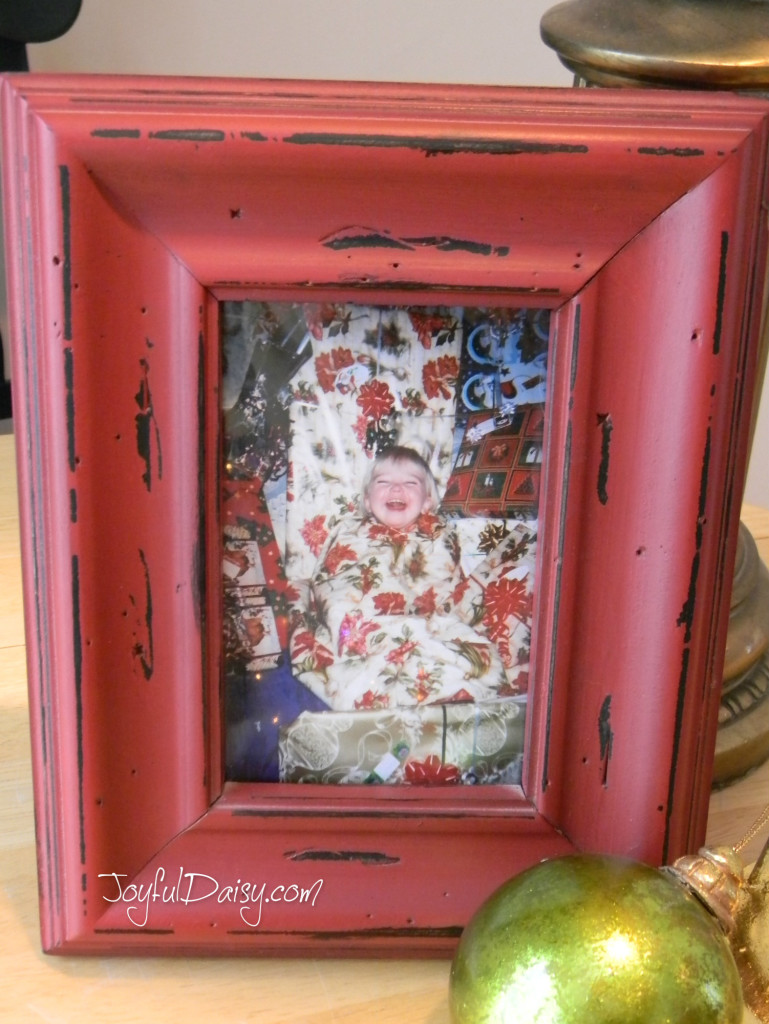 This is one of my favorite gifts from Randy's mom.  She must have had so much fun wrapping Lily up, you can tell Lily enjoyed it!!!  It reminds me of E.T. when he is hiding in the stuffed animals 🙂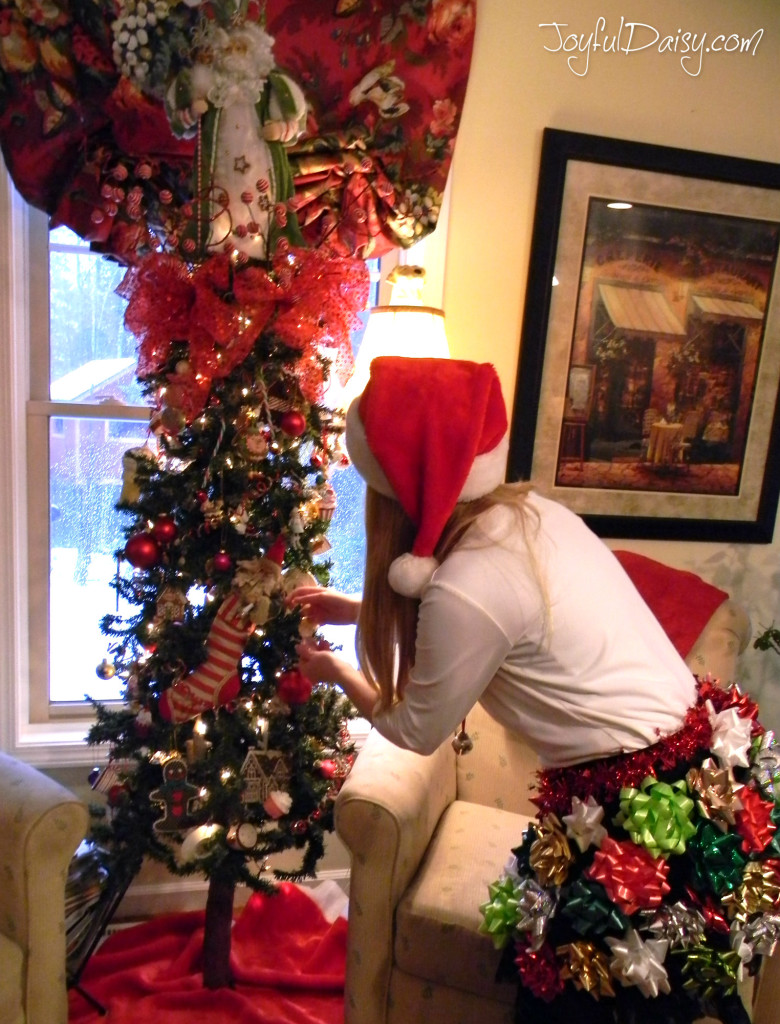 Lastly, here is my little Christmas elf caught in the act of decking the halls on our Santa Tree!  Thanks little elf in the cute skirt! 🙂
I didn't do quite as much decorating this year with the beginning of product development for our Joyful Daisy Boutique but I hope you enjoyed what we did get done!
So from those of us at Joyful Daisy, we wish you and yours the merriest of Christmases and as tiny Tim would say, "God bless Us, Every One!"