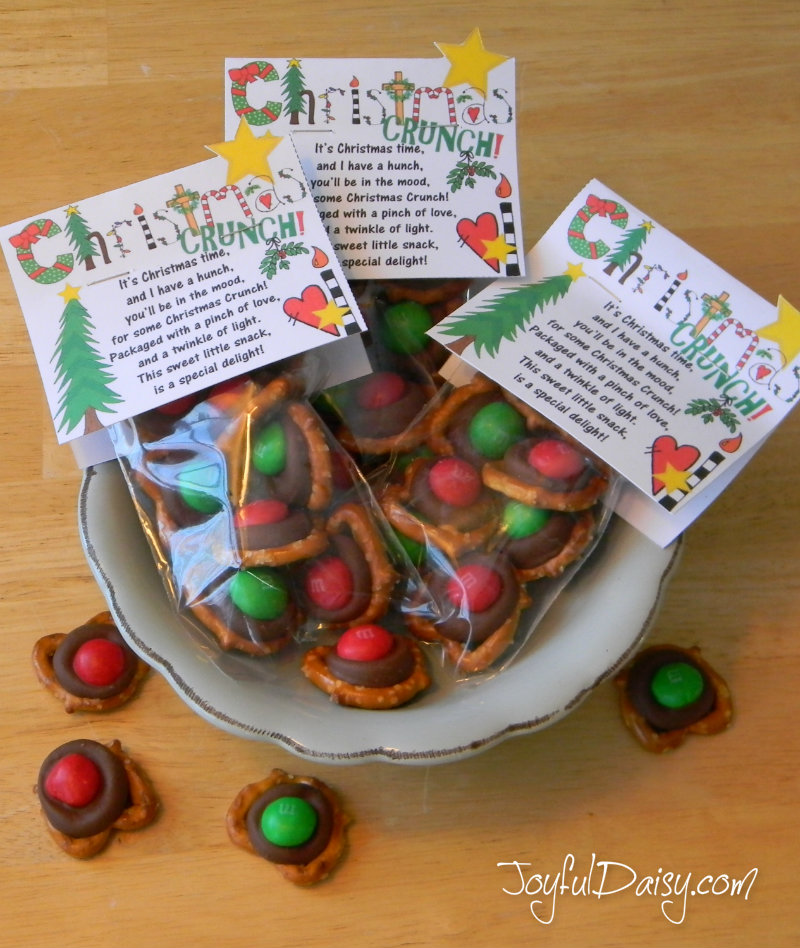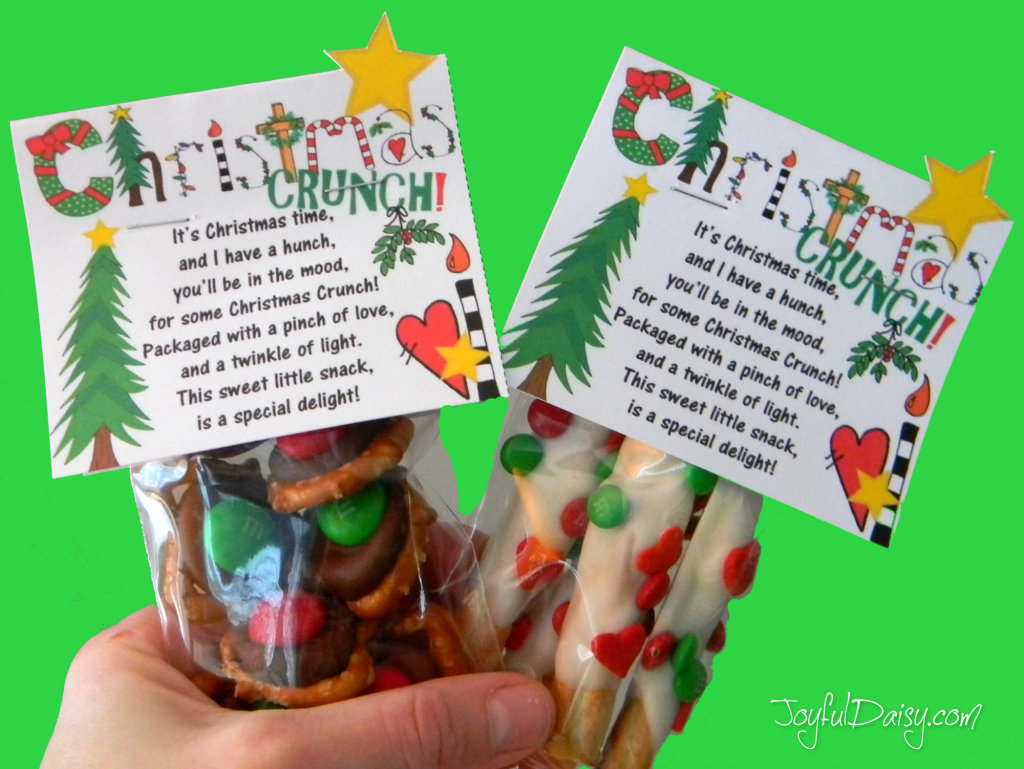 After posting my Scarecrow Crunch, I received lots of requests for something similar with a Christmas theme. So thank you for your requests and patience because this was fun to sketch and make snacks for. You could use any snack mix with our Christmas Crunch Poem but we decided to play with chocolate & pretzels creating two options…
Whimsical White Chocolate Pretzel Trees & Chocolate Peanut Butter Christmas Rolo Pretzel Bites 🙂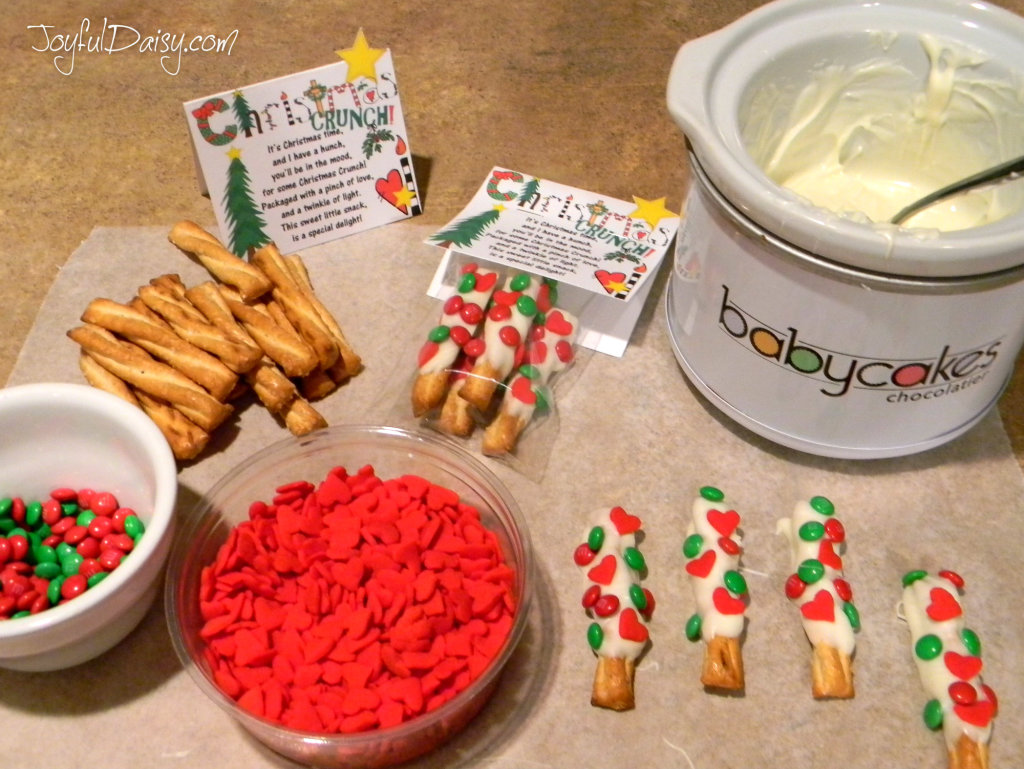 Just dip honey pretzel sticks in melted white chocolate and add mini Christmas M&Ms and heart sprinkles. Just an FYI…I like the Hersey brand white chocolate chips much better then the Nestle brand.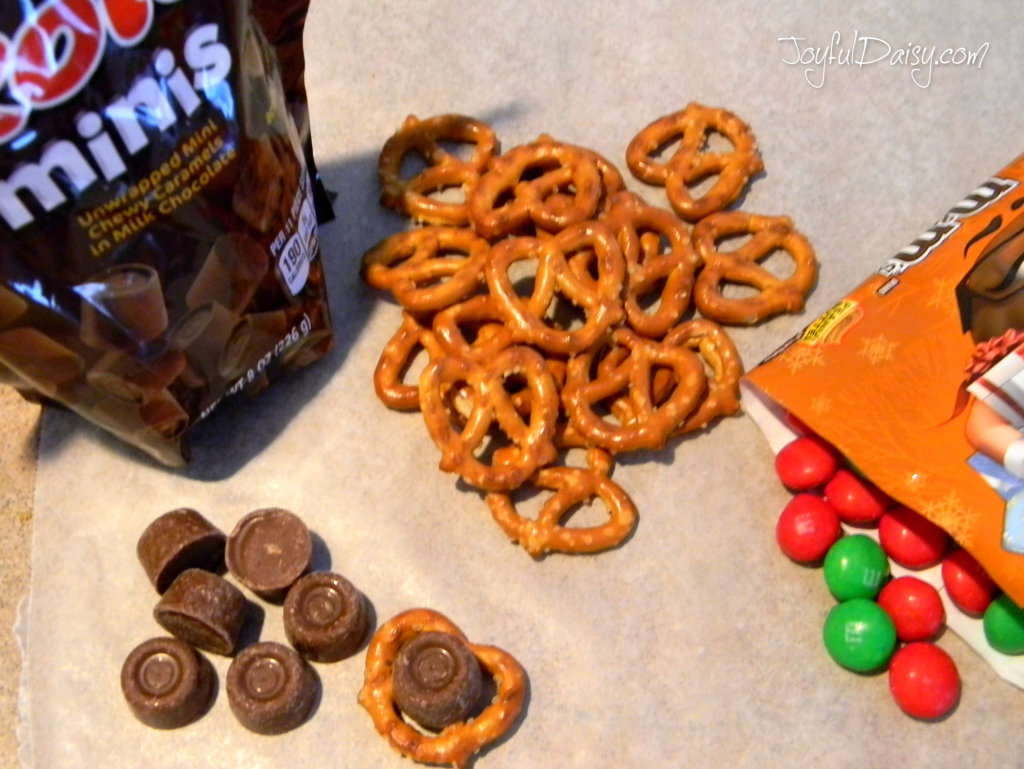 The mini Rolos work awesome on these treats because you get the great chocolate caramel flavor but you don't have to unwrap them!
Preheat oven to 350 degrees, place pretzel twist on cookie sheet and top with a mini Rolo. Place in oven for 2-3 minutes, remove from oven and top with a peanut butter M&M!:)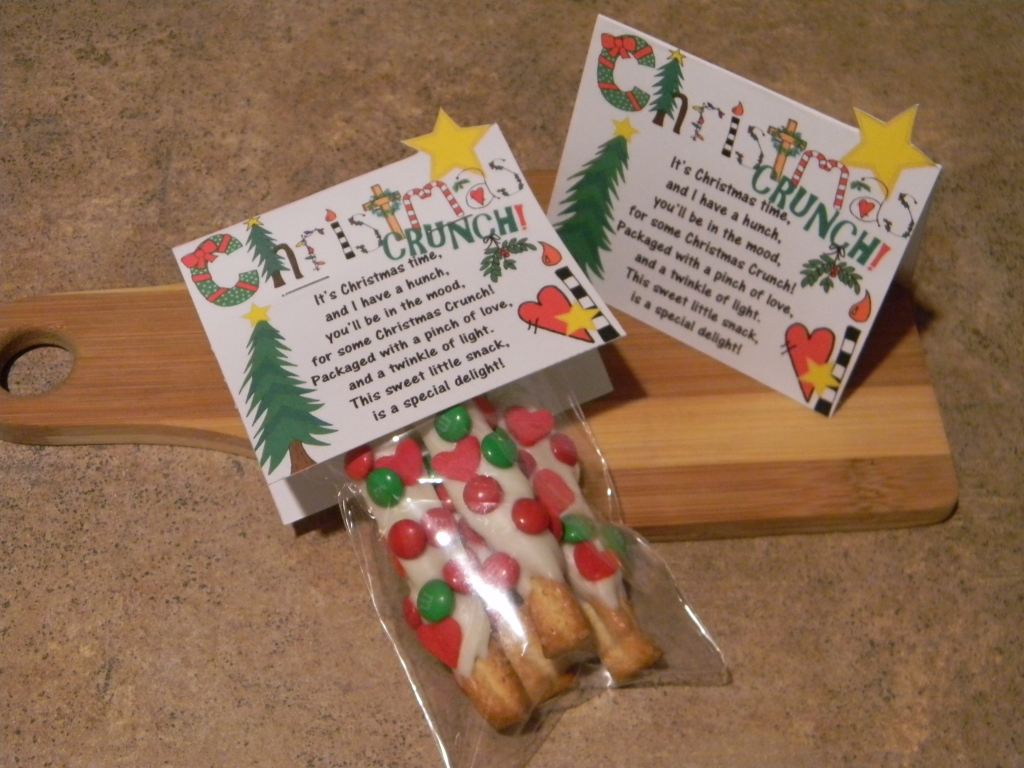 After you bag up your goodies, feel free to make labels with our Christmas Crunch Poem or you can CLICK HERE to purchase our digital labels with original graphics for only $3.95. Once you make purchase you can download and print immediately. 🙂
Print out labels and cut out. I used 3″ x 5″ clear bags so the PDF is the perfect size label for that bag. You can use resize the JPEG file if you wish to resize the labels for different size bags or packaging.
Make small pencil marks on the star marking the middle of the label.
With an Xacto knife, cut out the part of the star, above the line.
Erase the pencil marks and fold the tag in half so the star can pop up!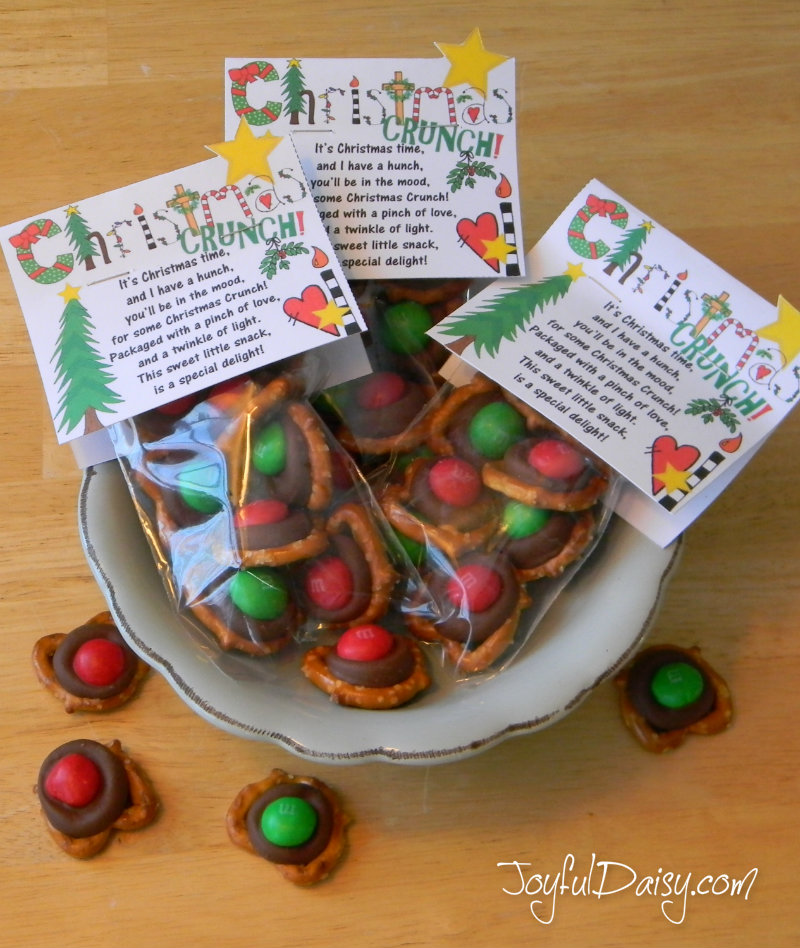 Click picture or HERE to view our HOLIDAY SPECIAL.