Did someone say chocolate…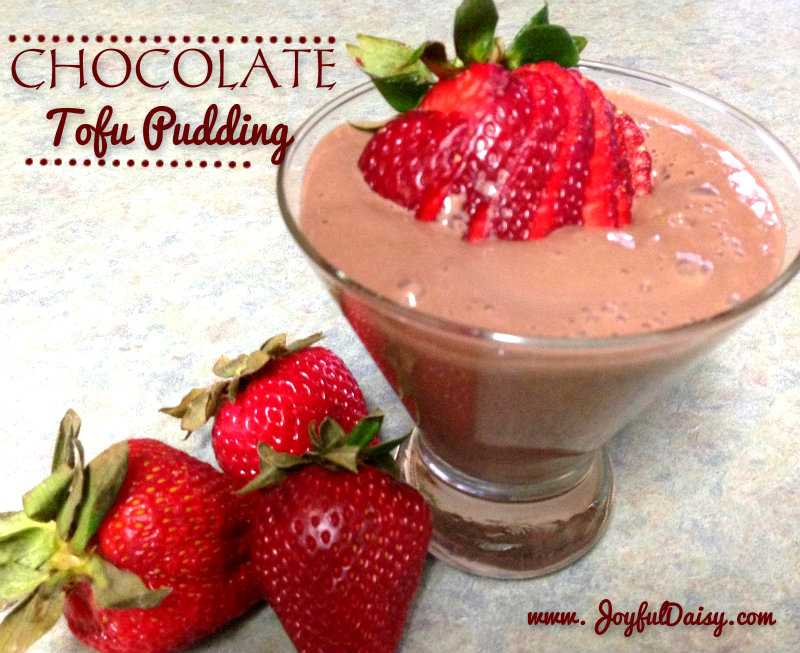 Are you looking for something quick, healthy, and divine????  Well look no further!!!  This Chocolate Tofu Pudding is a delightful dessert that packs some extra protein.   It is a great way to sneak some tofu into a person with an anti-tofu diet!!!  SHHHHHH, I won't tell them if you don't!
INGREDIENTS…
1 Package Silken Firm Tofu
1/4 c Sugar
2T Eagle Brand Condensed Milk (Just freeze the rest)
1 1/2 t Vanilla
4 T cocoa powder
PLACE TOFU IN THE BLENDER AND BLEND UNTIL SMOOTH.  ADD THE REST OF THE INGREDIENTS AND BLEND .
Place in a dish with some bananas, strawberries, coconut, or toasted almonds for some extra YUUUUUMMMM.! You can also put it in a pie crust 🙂
THAT'S IT!!!!
ENJOY 🙂