If you like chocolate and peanut butter, you have come to the right place!  I had so much fun hiding treasures and creating a new frosting for my favorite basic cupcake recipe and VOLIA…My Chocolate Peanut Butter Cupcakes with hidden treasure were baked, tested, and oh yes…approved, even though we had to eat more then one to make sure they were the best for you 🙂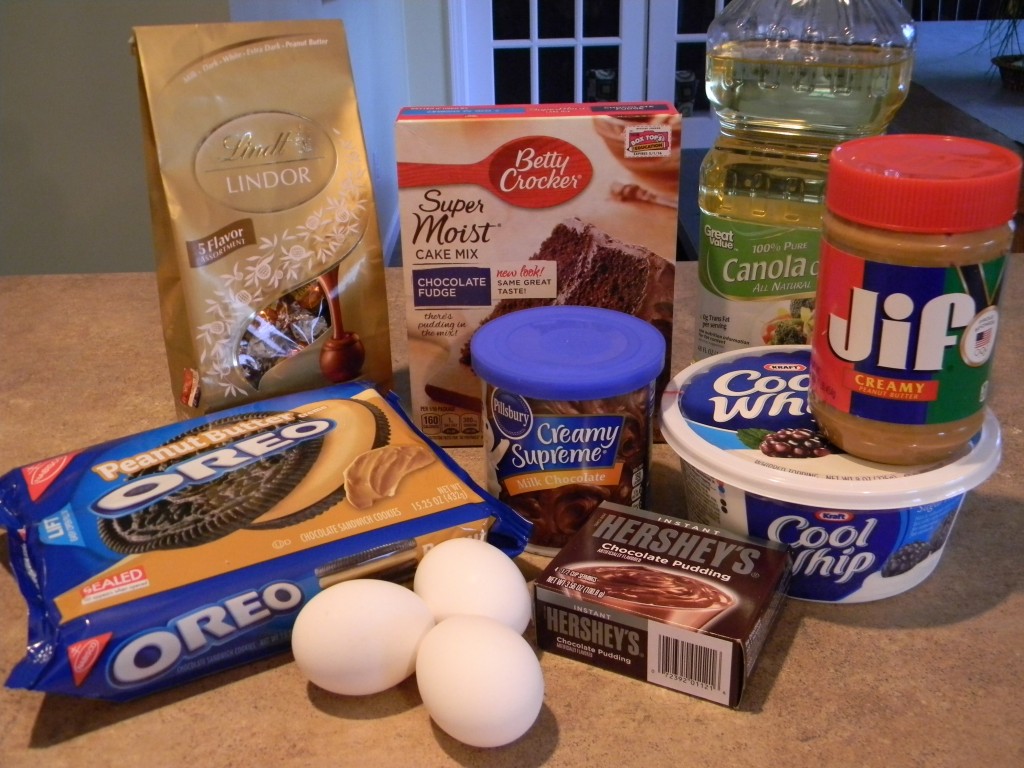 YUMMY INGREDIENTS…
Chocolate Cake Mix
Chocolate Instant Pudding
3 Eggs
1 Cup Water
1/3 Cup Oil
Bag of Lindor Truffles!  I wanted all peanut butter but only found the mix bag which still worked but the peanut butter ones were definitely the best in this recipe.
Package Double Stuffed Peanut Butter Oreos
1/3 Cup Peanut Butter
1 Container Cool Whip
LET'S GET BAKING…
Preheat oven to 350 degrees and place cupcake liners in pan.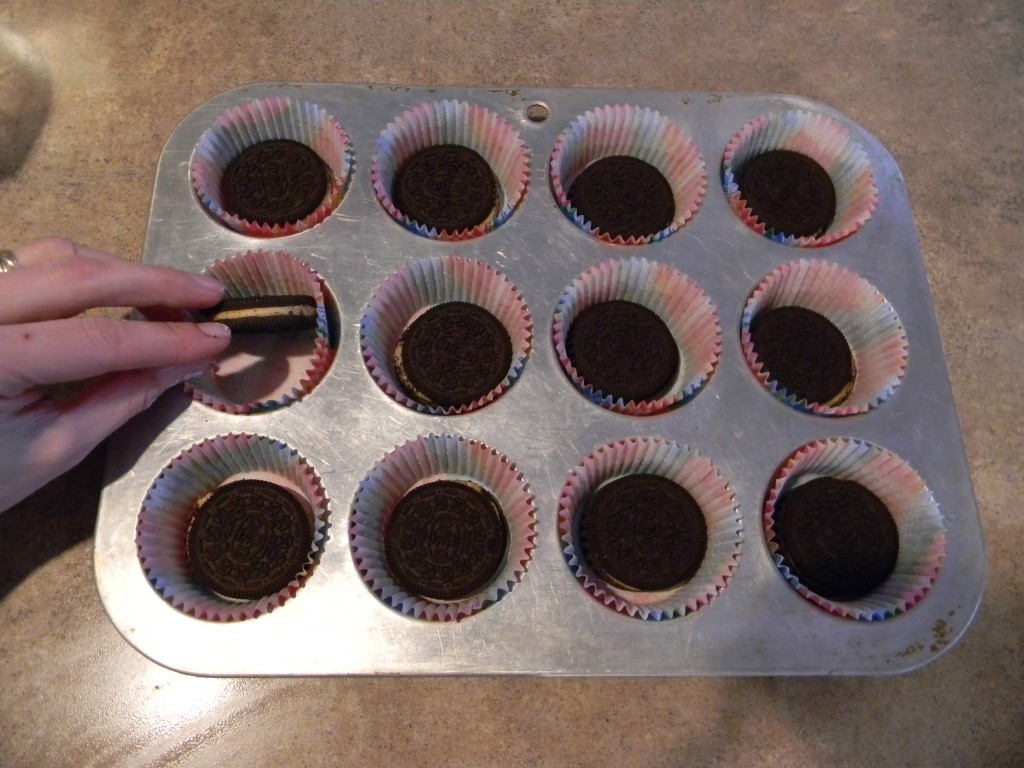 HIDDEN TREASURE #1…Place one oreo in each cupcake wrapper.
Mix up the first 5 ingredients and beat for 2 minutes.  This is my simple secret recipe…  I must admit that I get a lot of compliments on my cupcakes when most of the time all I do is add a white or dark chocolate pudding to the mix!  Keep it simple so I have more time for crafting and DIYing 🙂

Place a scoop of batter on each of the oreos and bake for 15 minutes.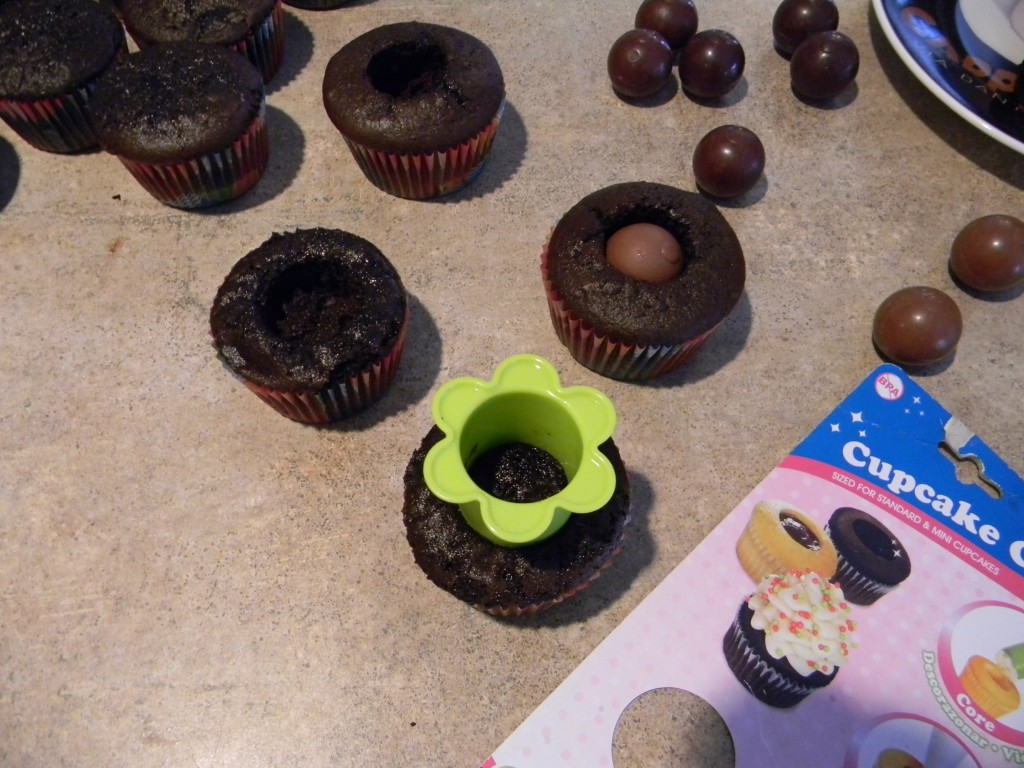 Once cupcakes cool use cupcake corer, I received from a friend- thank you Heather I owe you some cupcakes, 🙂 to remove the center of the cupcakes and drop in a truffle!!!!  Oh yes please HIDDEN TRUFFLE #2!

Whip container of chocolate frosting with 1/3 cup of peanut butter for a few minutes.
Fold one container of cool whip into frosting.  This is the second part of my basic cupcake secret recipe… add pudding to the cake mix and cool whip to the frosting to any flavors and they turn out so moist and fluffy 🙂

Place a freezer bag in a glass and add frosting.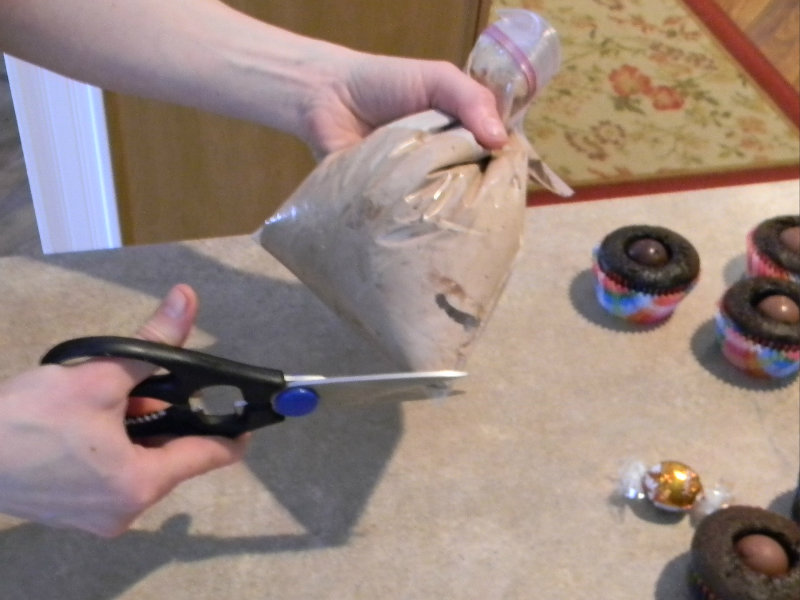 Cut small tip off of one corner of bag and pipe on cooled cupcakes.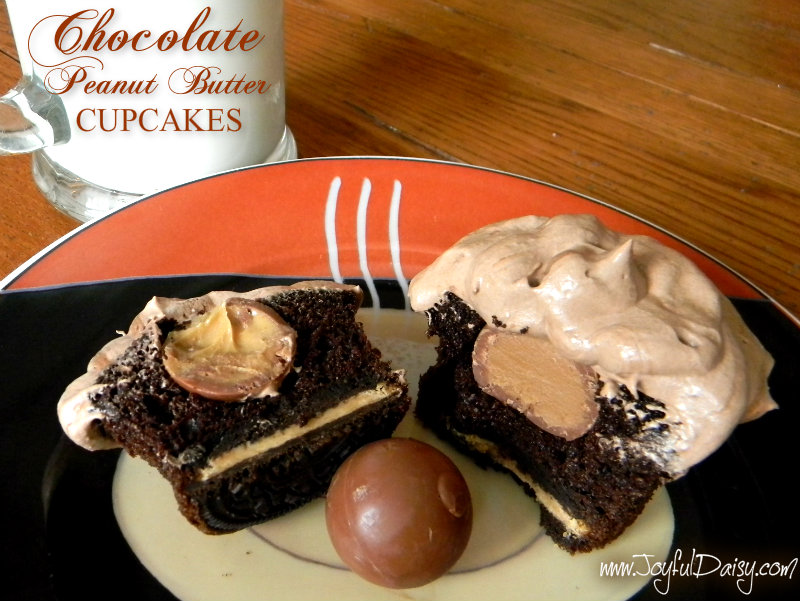 Pour yourself some milk or a great cup of java and enjoy 🙂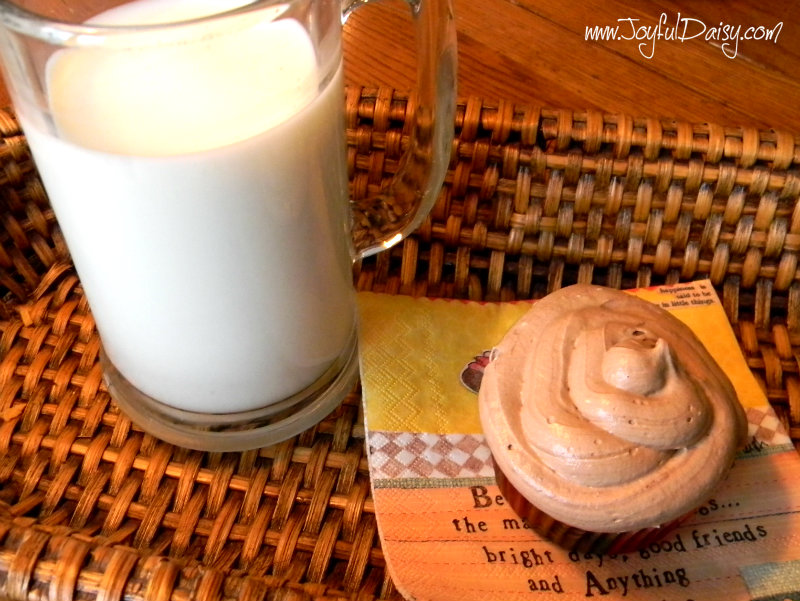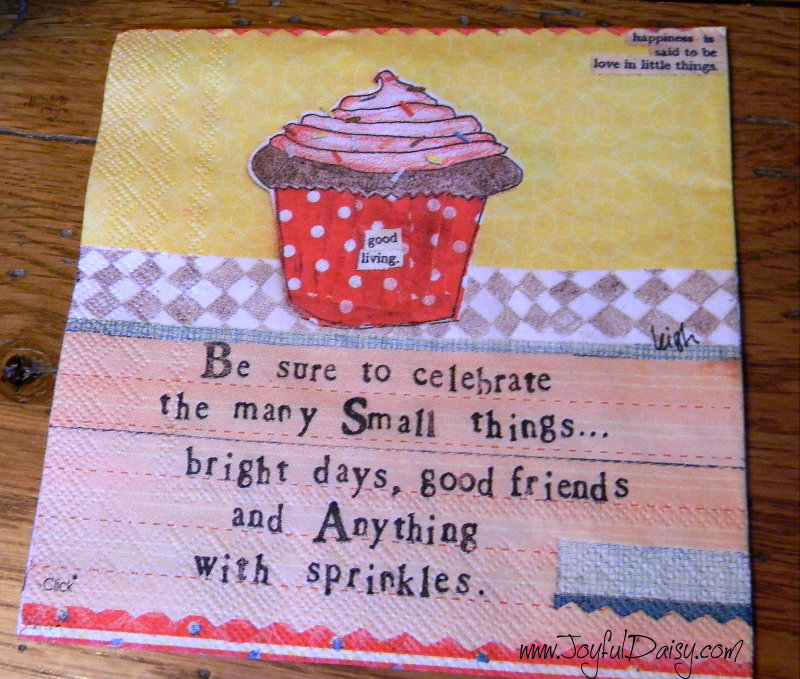 And don't forget the cute napkins:)
Thanks mom, you know I love these!!!
If you enjoyed this post, be sure to sign our email list on the top right hand column.  I would love to stay in touch.
You can also connect with Joyful Daisy on

FACEBOOK

,

GOOGLE

,

PINTEREST

,

TWITTER

,

AND

RSS

.  I would also love it if you shared this project by clicking social link buttons below 🙂
Thanks for stopping by
Cyber hugs,
Amy- joyfuldaisyforever@gmail.com