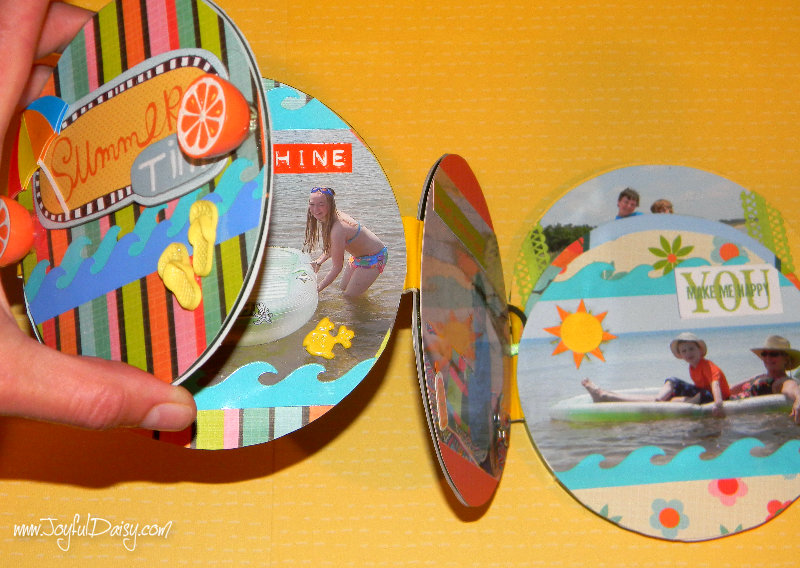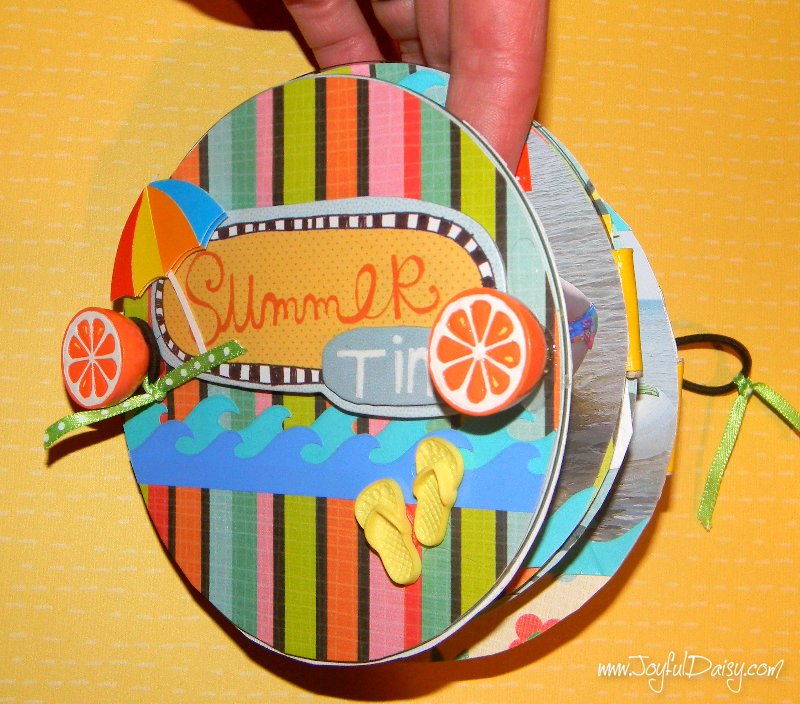 I just love making mini scrapbooks! I think part of the appeal is that I can complete one in an afternoon where as my other albums are always a work in process. I also love projects with a theme so that I can dive into all of the related embellishments! Lastly, I love giving mini albums as a gift. Anyone that has done this, knows just how delighted the happy recipient is to see themselves or some of their favorite people featured in their own mini book 🙂 This book for instance, I know my mom would love since it features all of her grandchildren enjoying a day at the beach together, however, I love it too and don't know if I can bare to part with it! It is quite simple to do and quite sturdy since the CD's form the base so it can handle lots of wear and tear. Let's see how this is done so you can whip up one yourself…
GATHER YOUR SUPPLIES…
7 CDs
Duck Tape
2 Hair Twangers or 8″ of Elastic
Buttons (to loop elastic fasteners around)
12″ Thin Ribbon
Assorted Papers
Assorted Pictures and/or Quotes
Assorted Embellishments
Hot Glue Gun
Scissors
1/8″ Pop Dots or Dimensional Tape
Washi Tape
Adhesives (Tape Runner or Glue Stick)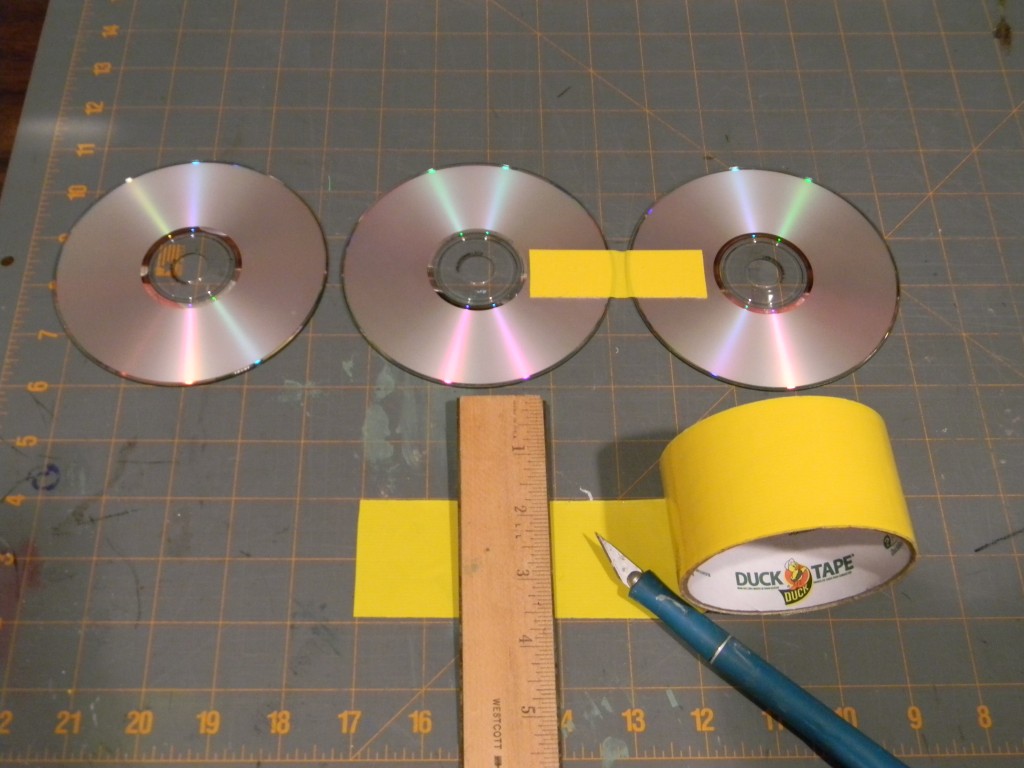 Cut a 2 1/2 " piece of duck tape and then cut it in half lengthwise. Place CDs 1/4″ apart and join with piece of duck tape. Flip over and place another piece of duck tape on the back.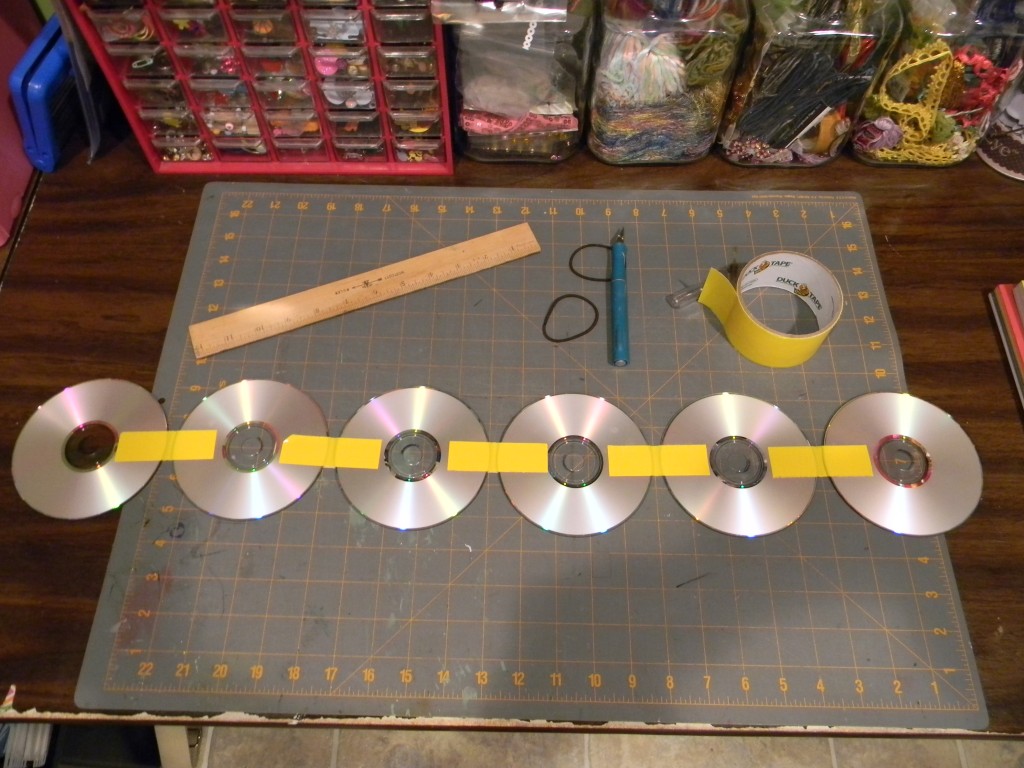 Join 6 six CDs. You could choose more or less, just use an even number.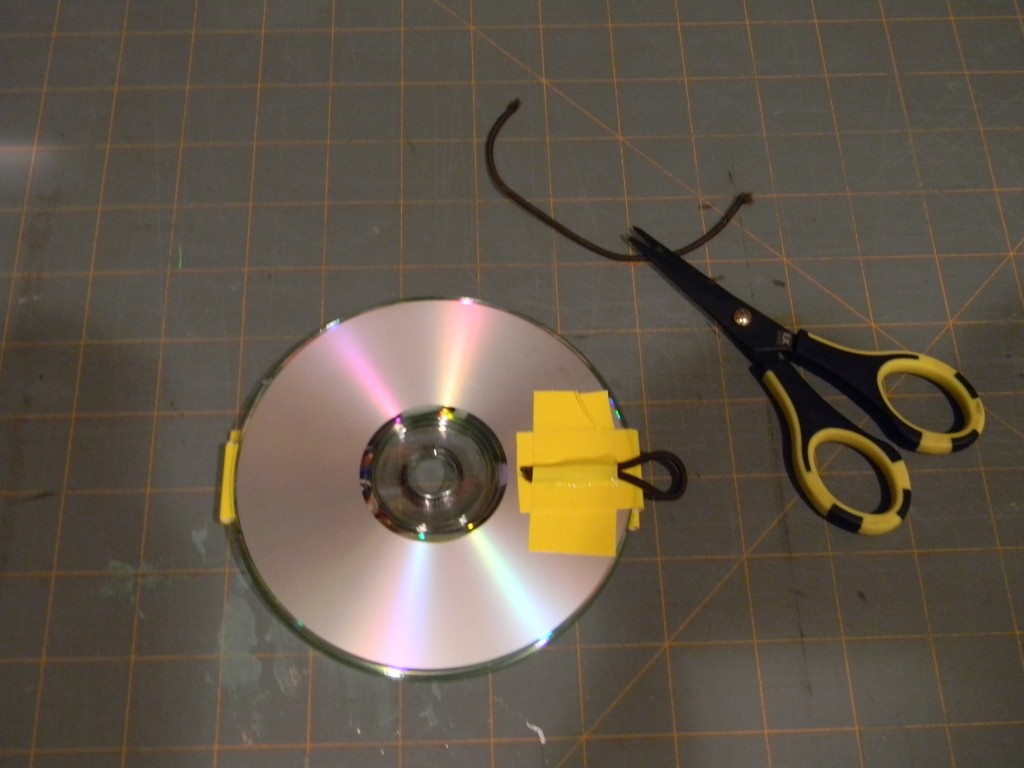 Fold up CDs like an accordion and make sure it opens on the left side (this is the back). Cut a four inch piece of elastic, fold in 1/2 and then tape on right side of top CD with 1/2″ of loop sticking out beyond the CDs.
VARIATION OPTION: If you would like your CD Scrapbook to be more like a traditional book and not open like an accordion, you can place a piece of duck tape on the left side with half on the front and half on the back.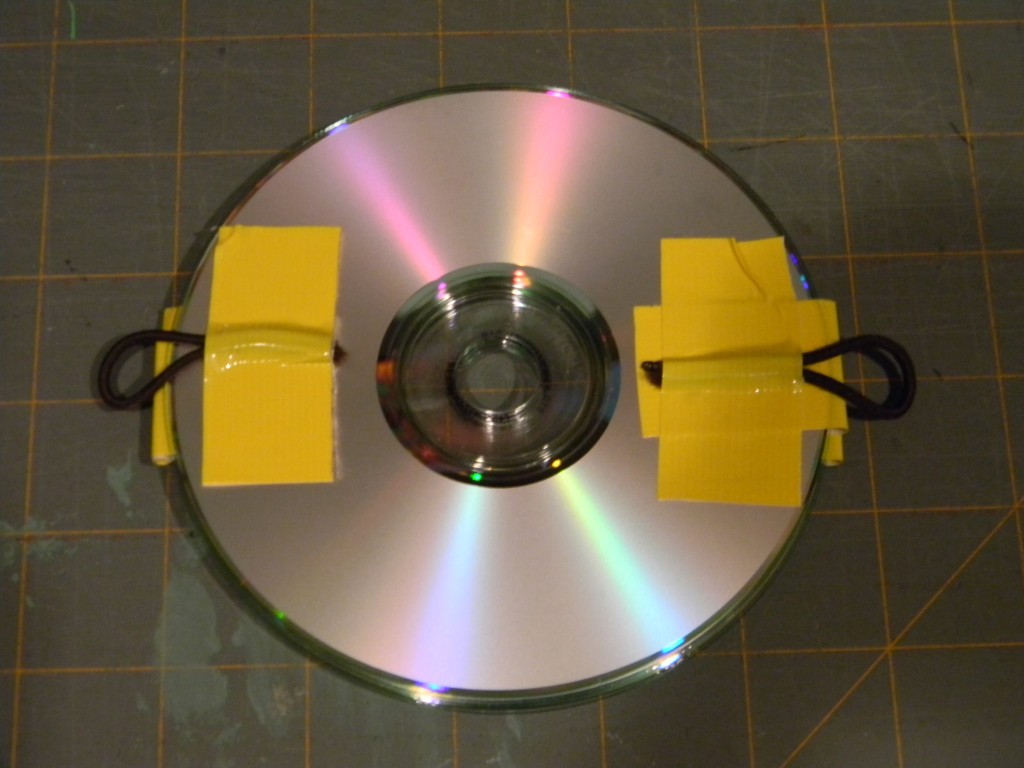 I made my CD mini album with an accordion fold so I repeated the step above on the left side.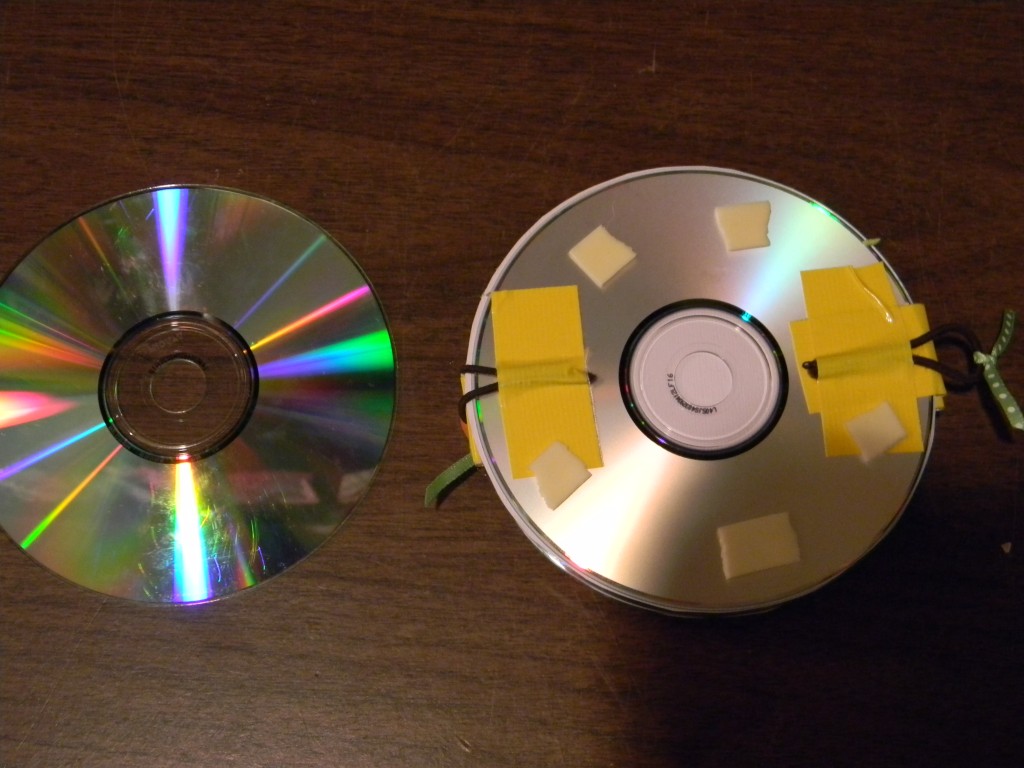 To cover up the elastic on the back, place some dimensional tape on the CD and then adhere another CD directly on top.
Wrap washi tape or you could use duck tape around the outer edge of the two CDs with elastic between them.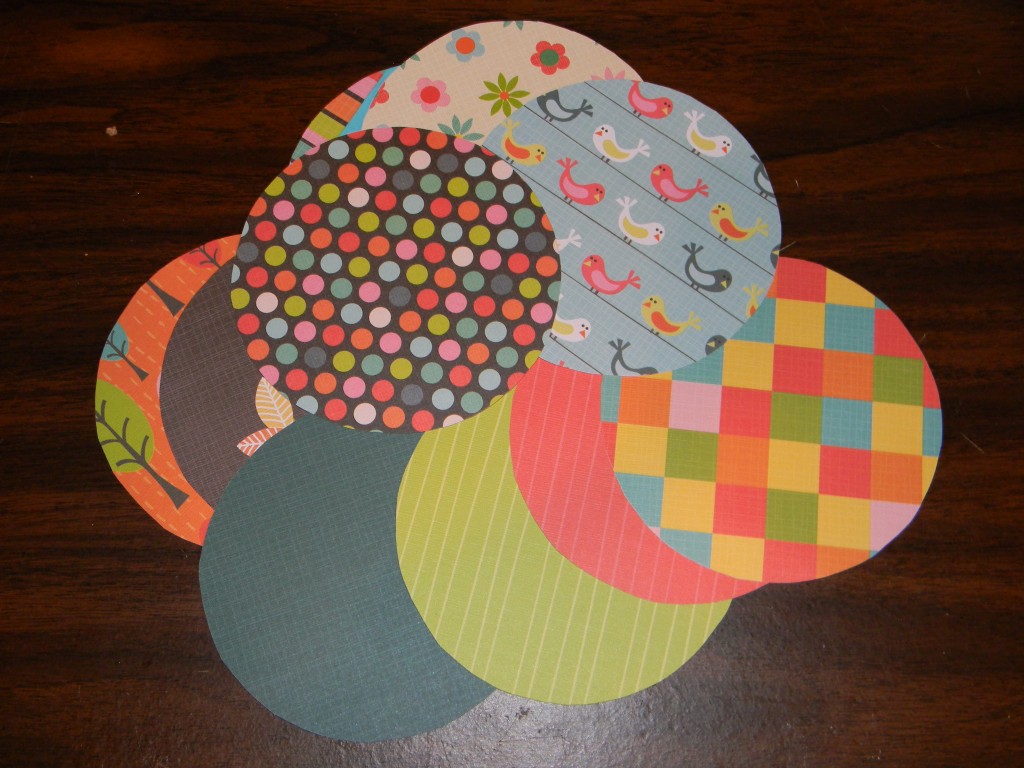 Now the really fun part…Jazzing up your album 🙂
Trace a CD on decorative paper and then cut out just a little inside of your traced line. Cut 12 circles.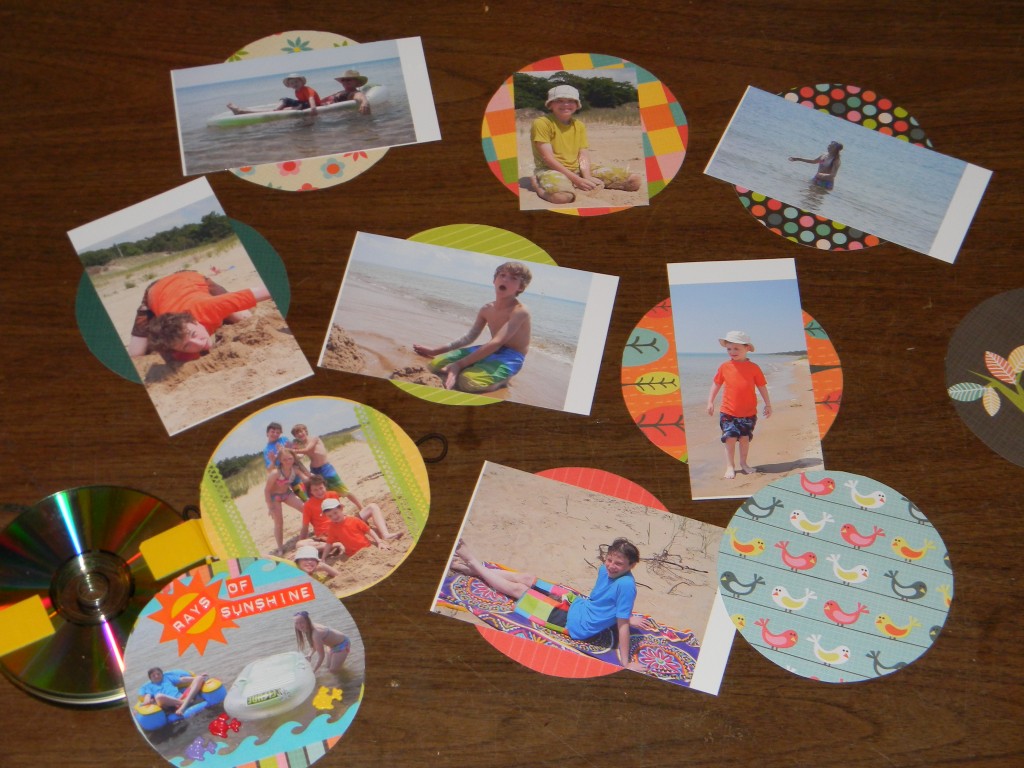 Then I paired up each photo with a background circle and started embellishing each.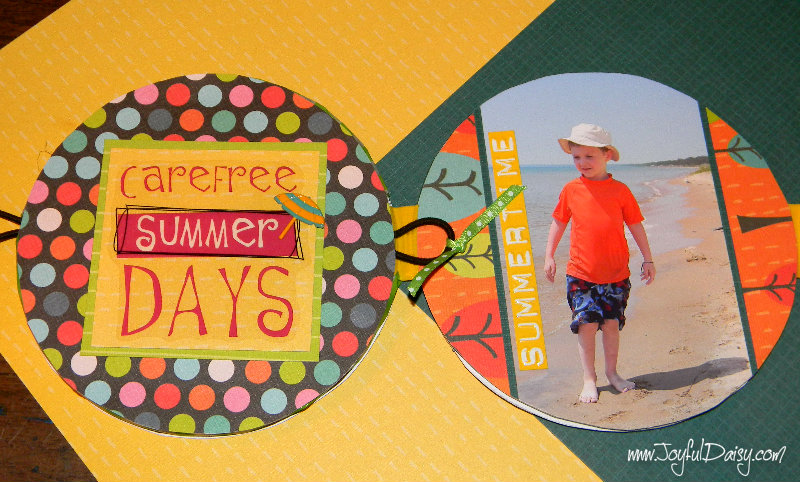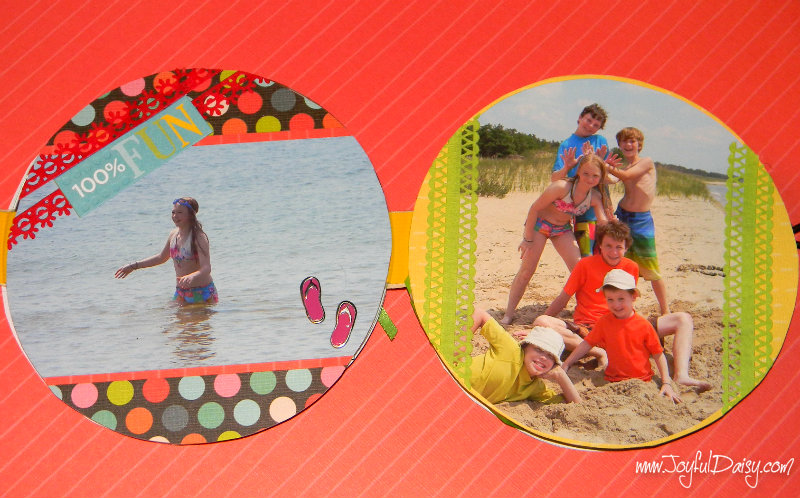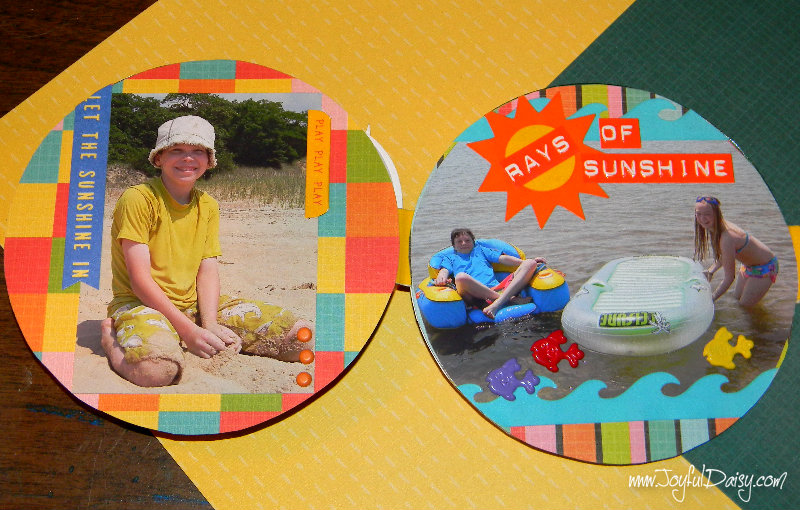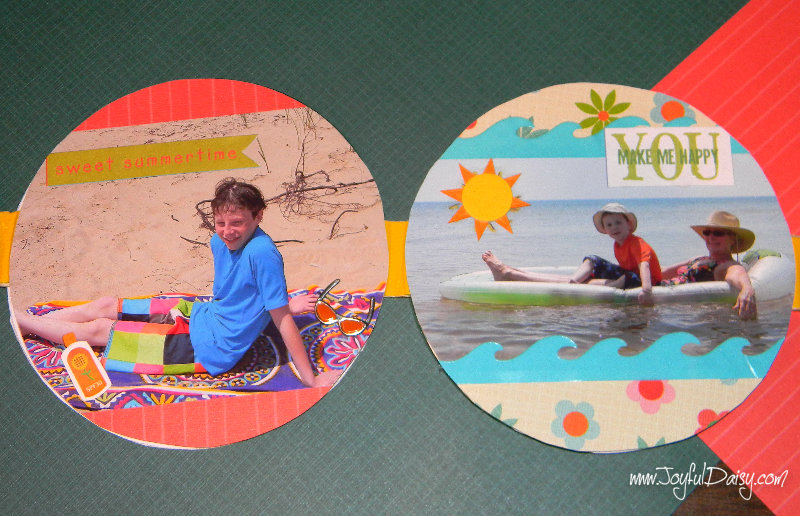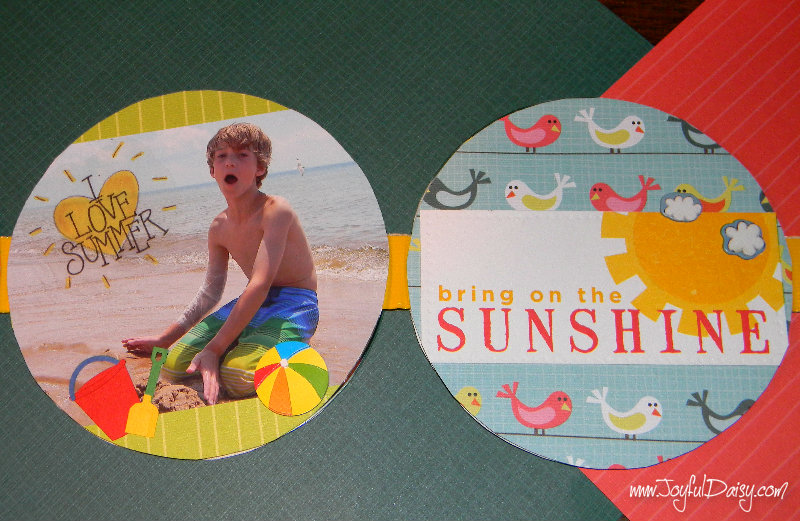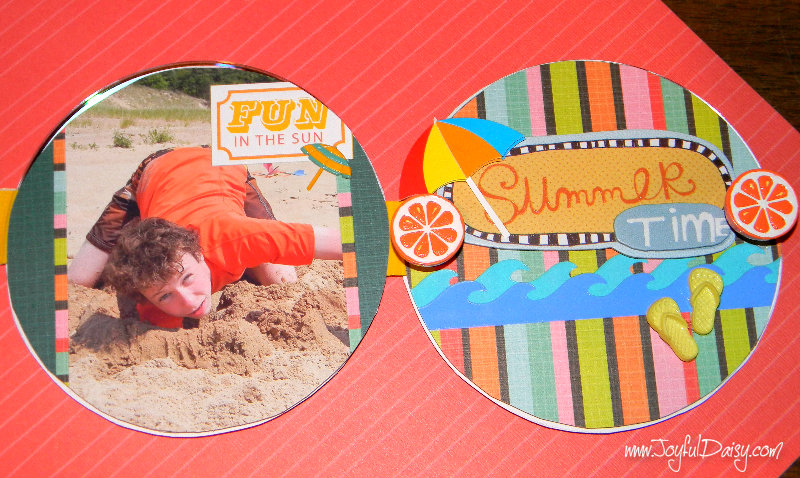 Once you have all your circle pages complete, you can decide placement and adhere to your CD Album making sure your cover will fold up on top opening to the right.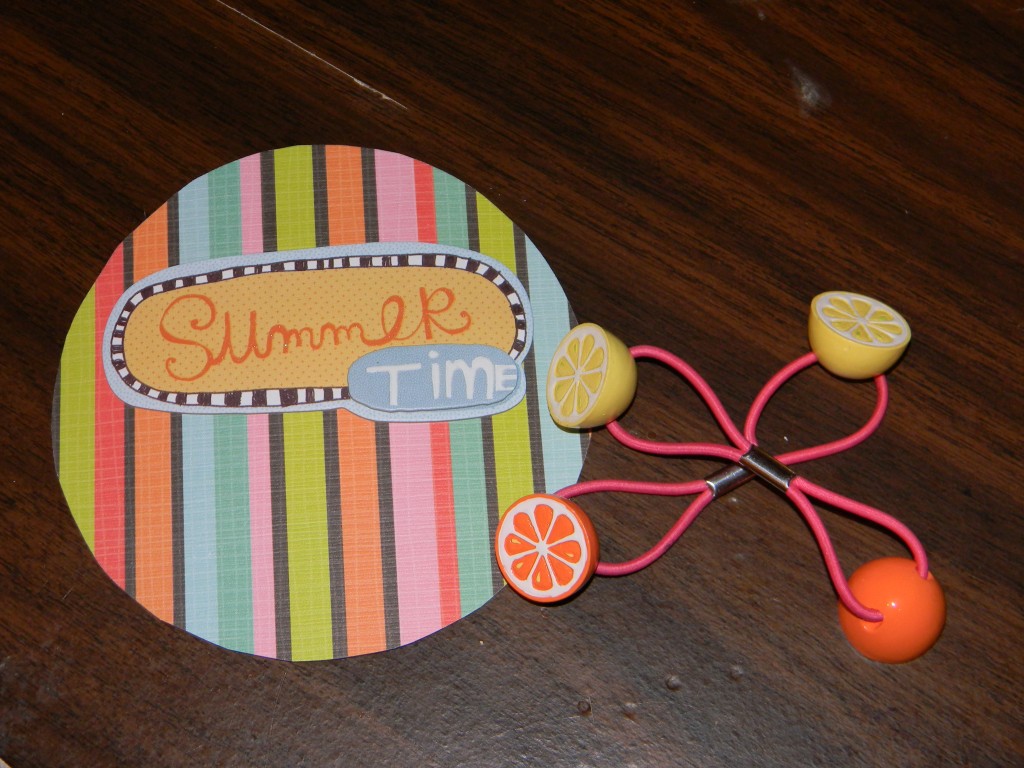 You will need to add some buttons or twanger knobby things like I did to the front cover. Lily loved these hair twangers when she was little but they are no longer cool now that she is a preteen so I thought it was time to give them a new purpose 🙂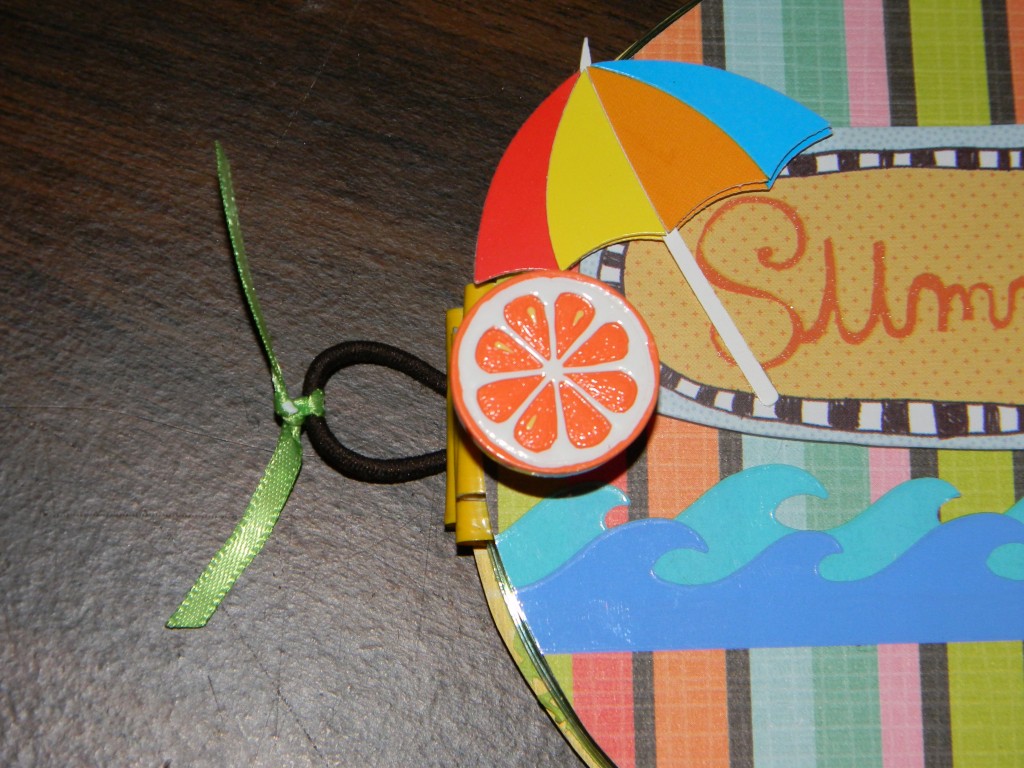 Decorate your cover and then add buttons or twanger knobby things on each side with hot glue.
Tie small pieces of ribbon around elastic pieces so they are easier to slip off and on buttons or knobs. If you are using buttons, you will want to first glue a small button on and then a larger button directly on top so that elastic will stay on. You can view pictures showing this with buttons on my notepad cover tutorial.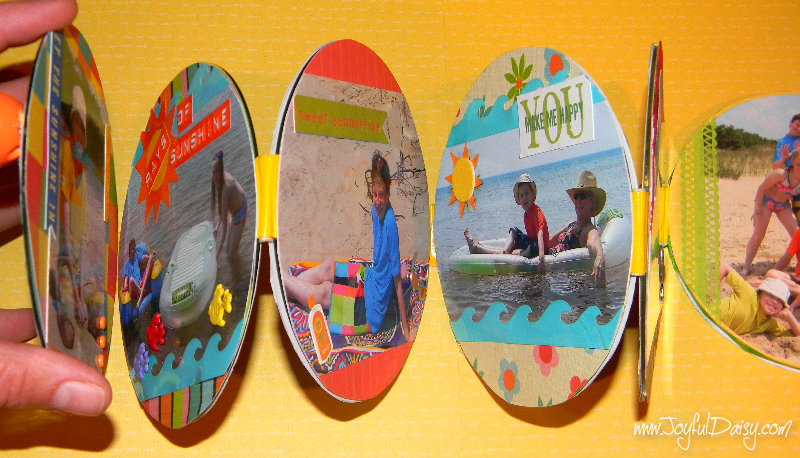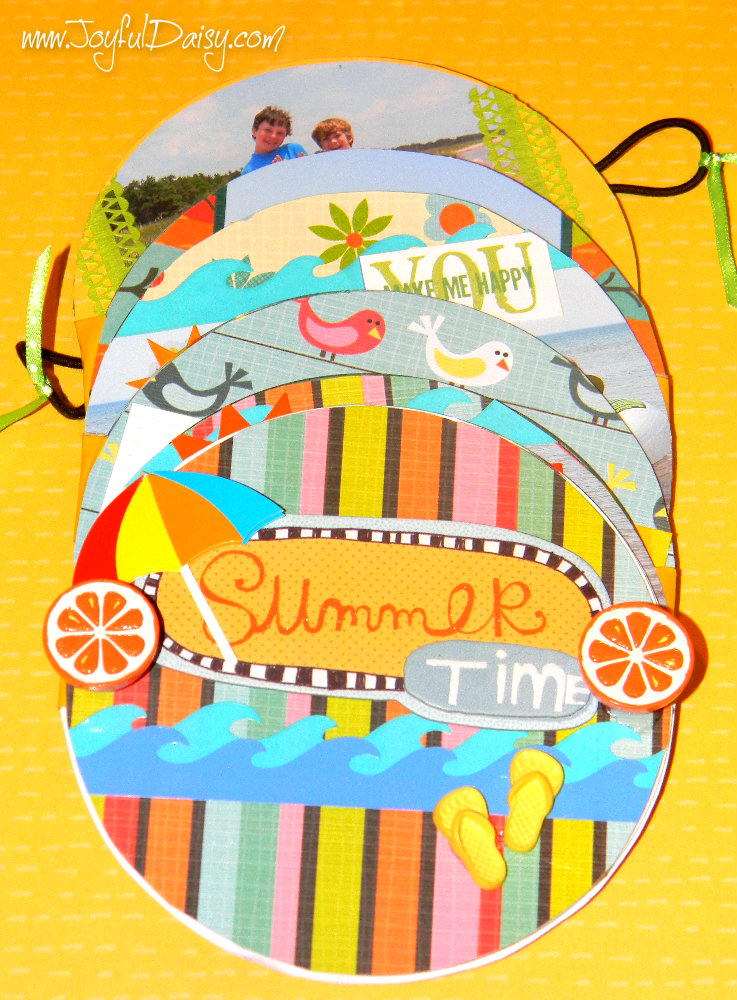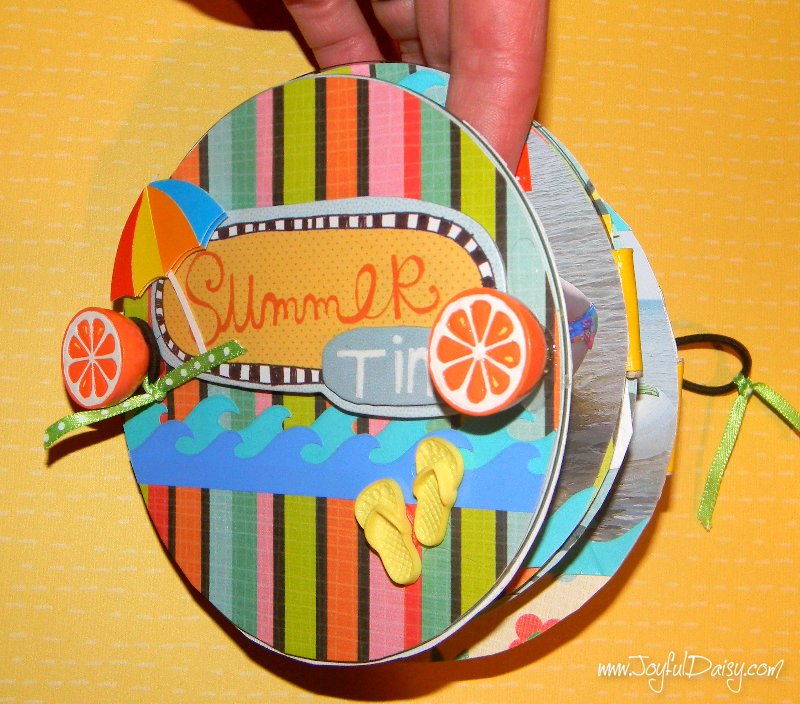 Lily liked this best as a book fold, I think I will try that next with a few more pages 🙂
If you love mini books and projects, you may want to check out our exploding book which is still a big time favorite at our house.
enJOY!!!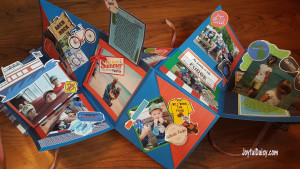 CLICK HERE to view how tom make our CD book SPOOKTACULAR!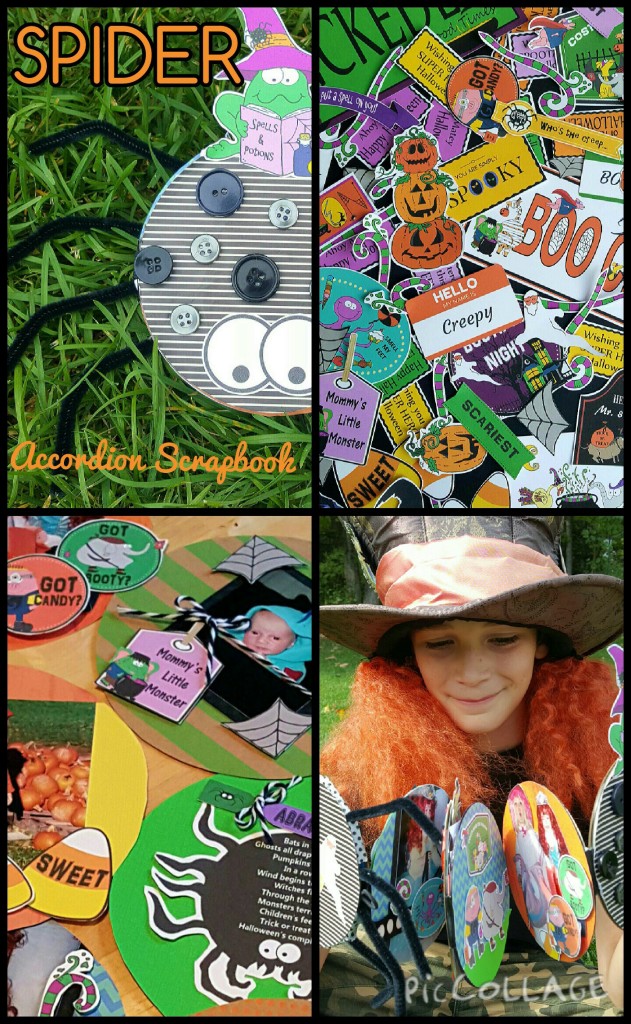 CLICK HERE to view our pop up exploding scrapbook featuring Mackinac Island Clip Art 🙂