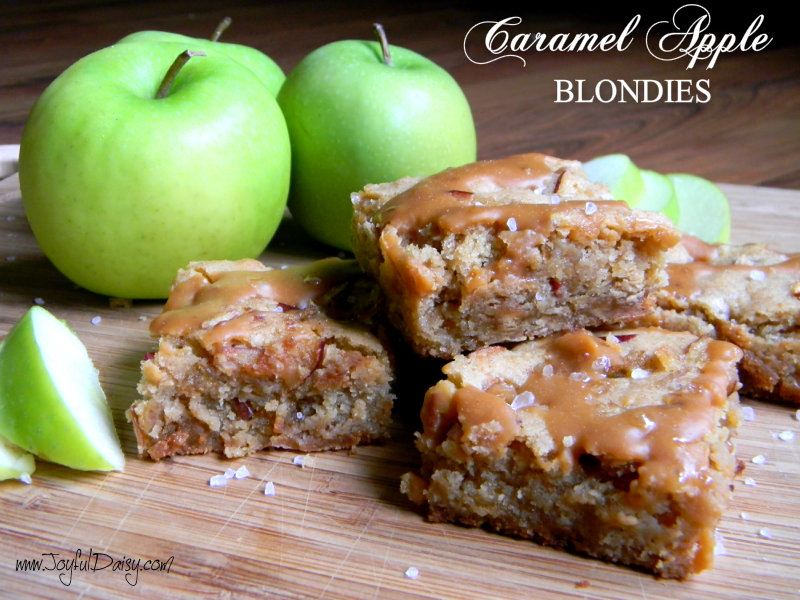 I just love the chewy sweetness of a good blondie so I decided I wanted to put a fall spin on my favorite blondie recipe. I started thinking pumpkin, cinnamon, candy corn, and then I saw it…. the bag of caramel bits in the pantry just waiting around to make something ordinary into extraordinary! Ok, caramel is great but caramel apple is even better so I went to the store and purchased a couple bags of apple chips and as always I checked my sea salt because my taste buds still love that salty sweet mix.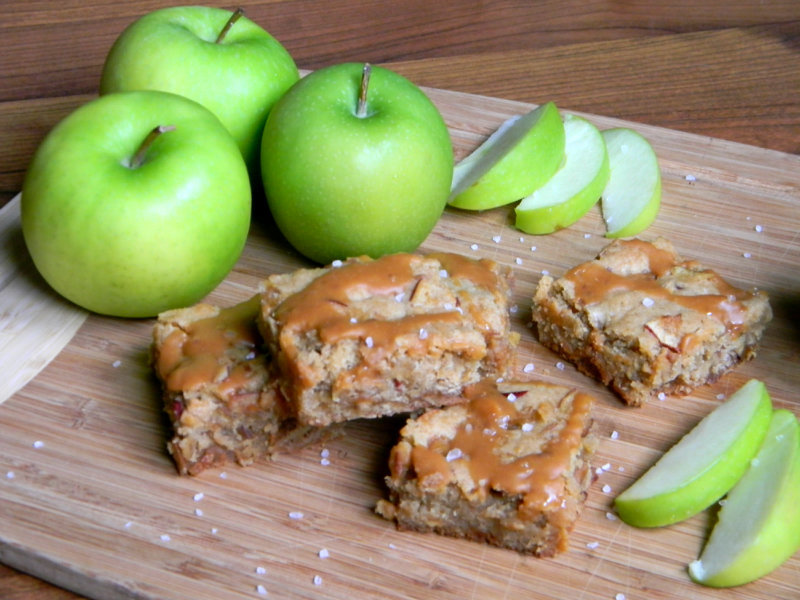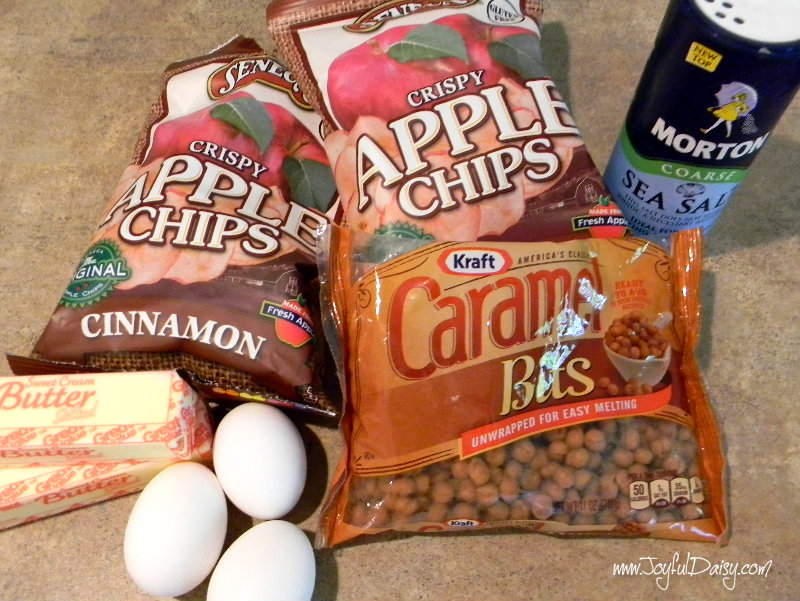 CARAMEL APPLE BLONDIES
INGREDIENTS…
1 1/2 sticks butter
2 cups brown sugar
3 eggs
1 T vanilla
2 1/2 cup flour
1/2 t cinnamon
3/4 t salt
3/4 t baking powder
1c caramel bits
2 cups broken up apple chips or cut up dried apples
TOPPING…
1/2 cup caramel bits
1 T milk
Sea salt
Preheat oven to 375 degrees. Spray a 9 x 13 pan with oil and set aside. Cream butter brown sugar, eggs, and vanilla. Mix the flour cinnamon, salt, and baking powder and mix into the butter and sugar mixture. Stir in broken up apple chips and 1 cup of caramel bits – set aside 1/2 cup of caramel bits for caramel topping. I then just sprinkled the rest of the caramel bits (that I didn't eat 🙂 ) that were left in the bag on the top of the blondies. Bake for about 30 minutes.
Once your caramel apple blondies cool, melt 1/2 cup of caramel bits and one tablespoon of milk in a heavy saucepan. Drizzle over caramel apple blondies and then sprinkle with sea salt!