Hummmm… What do we want for snack today, candy or cookies?  Well, we couldn't decide so this is what we ended up with – CANDY COOKIES and happily so 🙂  Now we are thinking of many more combinations to try, but this first combination really was wonderful and needs no alterations!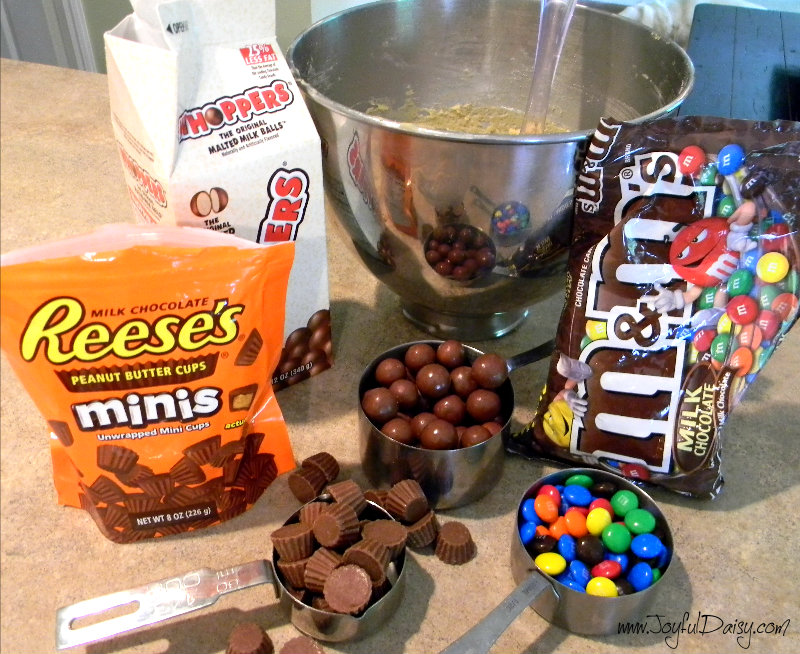 CANDY COOKIE INGREDIENTS
2 Sticks Room Temperature Butter
1/2 c Sugar
3/4 c Brown Sugar
2 Eggs
1 T Vanilla
2 1/4c Flour
1 t Salt
1/2 t Baking Soda
3 cups of Candy  (We used 1c Whoppers, 1c M&Ms, and 1c mini Reese's Cups)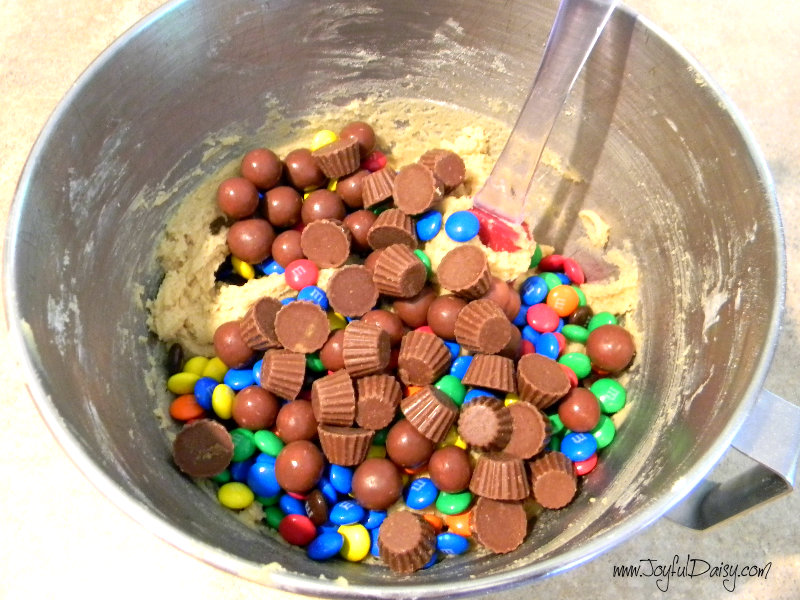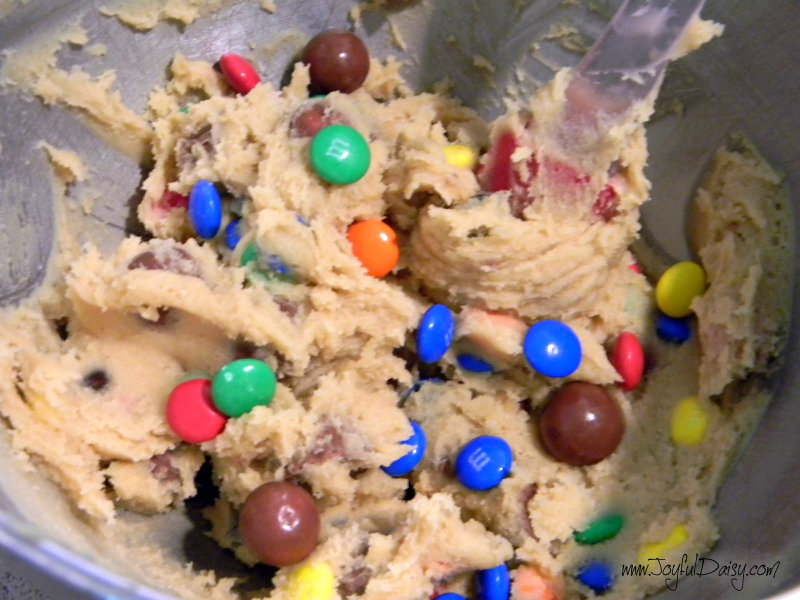 Preheat oven to 375 degrees.  Cream butter, then add sugars, eggs, and vanilla.  Combine flour, salt, and baking soda, then add to butter mixture.  Stir in candy- yuuuuumm!  Place scoops of  cookie dough 2″ apart on ungreased cookie sheet.  Bake in a preheated oven 8-10 minutes.  I baked my cookies 9 minutes and pulled them out when they still looked like they needed to bake a little more. Then I let them cool a few minutes on the cookie sheet before placing on a cooling rack because I love chewy cookies 🙂
These cookies are too good not to share…  The Whoppers are so good baked in these cookies, they taste kind of like malt flavored toffee!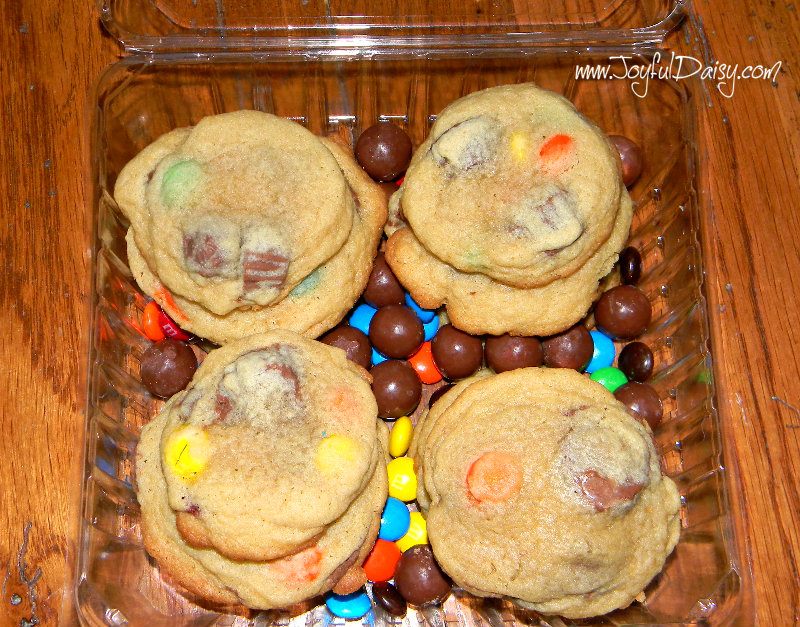 I just love using my recycled containers for storage or giving gifts.  This is a recycled blueberry container 🙂  Blueberries last about as long as cookies in our house so we have lots of these!  Sprinkle some leftover candy around the cookies for a SWEET touch 🙂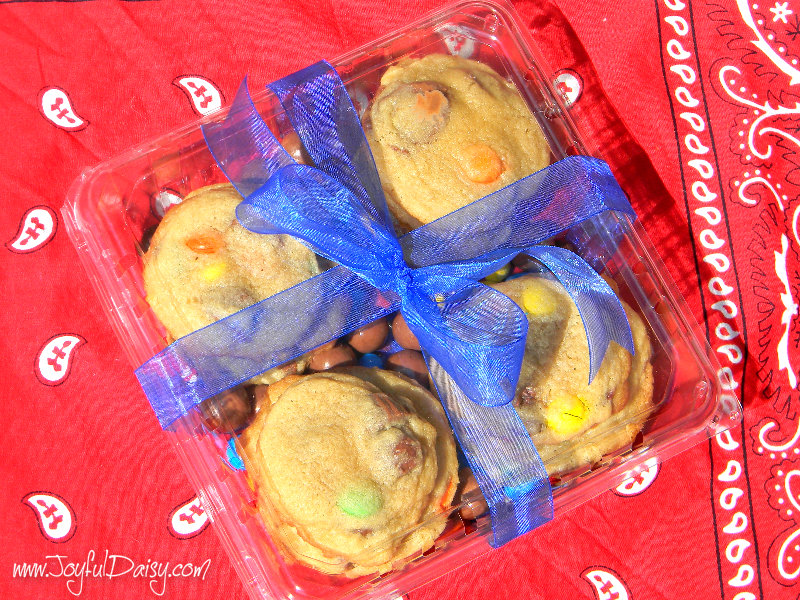 We dipped these cookies in chocolate and then sprinkled with more candy to put in our Holiday Gift Towers.  CLICK HERE to see how to make boxes for gift towers.