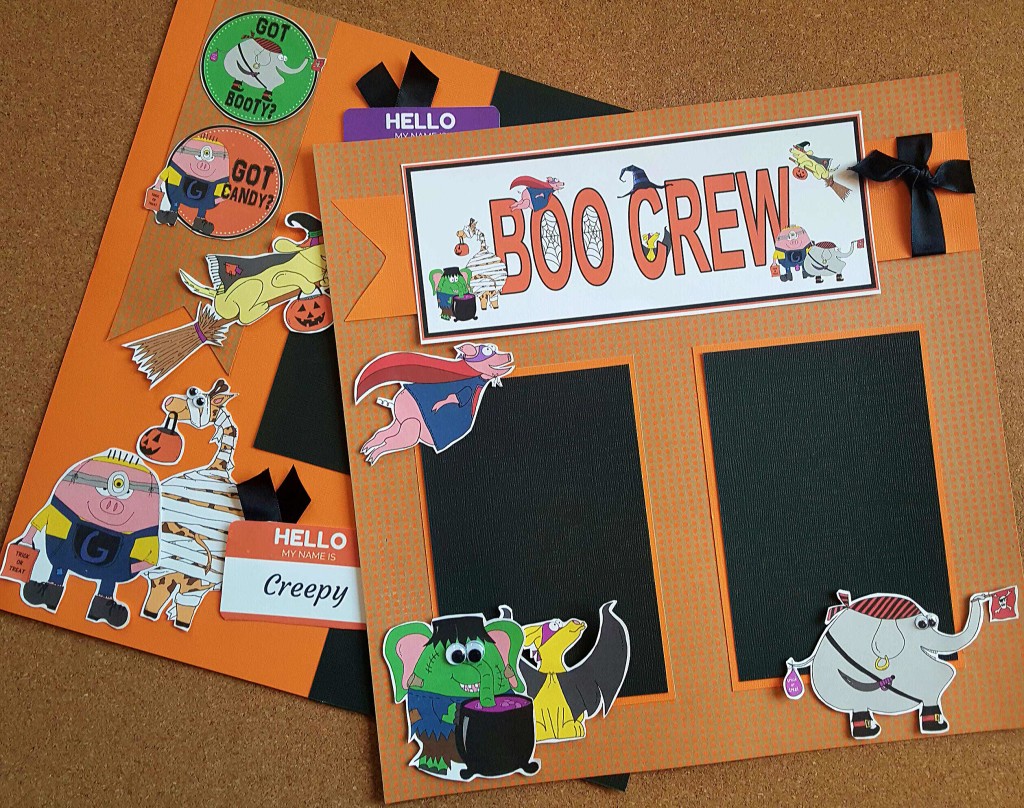 Happy Halloween my Frightastic crafting friends! Be sure to get those cute Halloween photos printed right away because we will be bringing you three fun Halloween scrapbook layouts this week! Yep, three quick layouts that I think you will be thrilled to feature your favorite festive photos on!
This layout a simple yet adorable Halloween scrapbook design perfect to feature your favorite little dressed up trick or treaters and friends! Our Boo Crew Halloween scrapbook pages can be whipped up in no time! You can keep it super simple or add a few extra details like we did 🙂
SUPPLIES:
Two 12 x 12 pieces of orange scrapbook paper
Two 12 x 12 pieces of black scrapbook paper
Two 12 x 12 pieces of orange dot paper
17 inches of black 1/2″ ribbon
Google Eyes – optional
TOOLS: Scissors, paper trimmer, adhesive ( I used tape runner and refills), ruler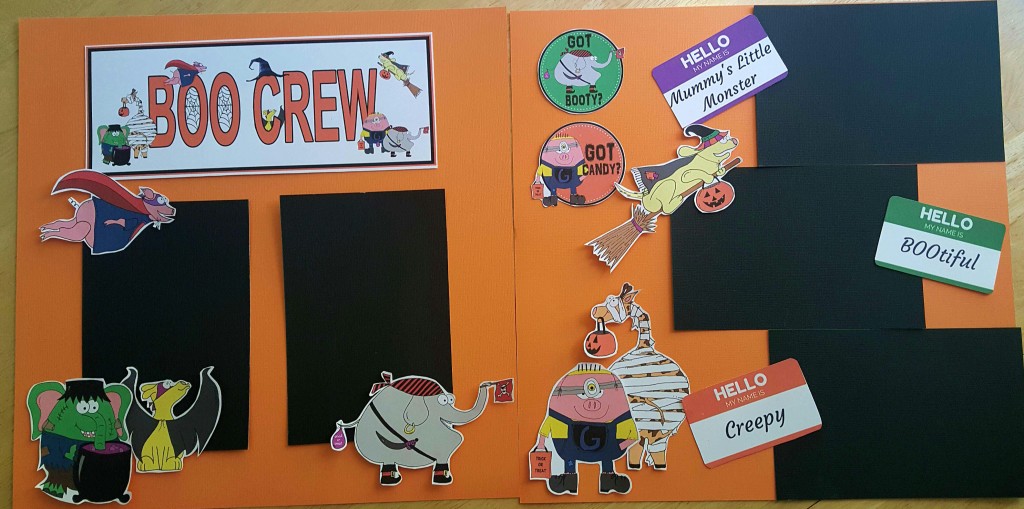 I tend to design my scrapbook pages with what I call loose layouts. I like to start with my main embellishments, some solid papers and a few complimentary patterned papers, a pile of black mats, generally cut in sizes 4″ x 6″ and 4″ x 4″, and a small assortment of complimentary ribbons and/or brads.
So with this layout I started by cutting out my Boo Crew title, Piles of Smiles characters dressed in their Halloween best :), and a few tags from the collection. Just an FYI cutting note, I generally move the paper as I cut out my die cuts/clip art rather then the scissors. I love working with die cuts/clip art because unlike stickers, you can move them around again and again until you get the look you want.
Above shows my first most basic layout which is fun and simple and very flat for those of you that like to keep any bulky embellishments off your pages. Using the same background color on both pages keeps a simple and clean look.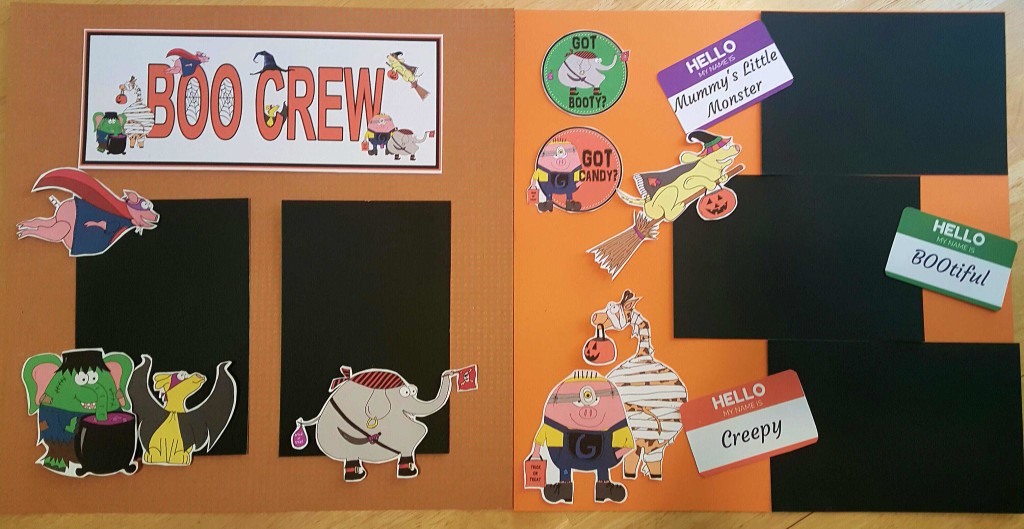 I wanted to try a complimentary paper on left page to create a little more interest.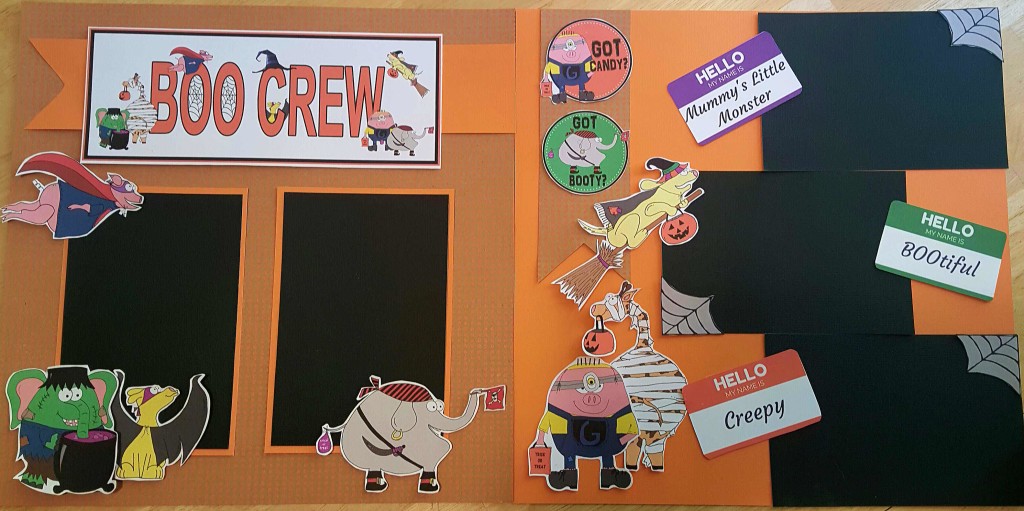 I really like using the two different background papers for this layout so I decided to bring my design together by adding some 4 1/2″ x 6 1/2″ orange mats behind my black mats on the left page. Then I cut a 2 1/4″ strip of each of the two background papers. I cut small dovetail (triangles) off one edge of each of the strips. I only cut about 1/4″ off of the length of the orange strip and added it behind the Boo Crew title. I cut the patterned strip down to 7″ in length and add to the top left of the right page and then topped off with Got Candy? and Got Booty? tags. I also cut out 3 web corner pieces and added to the right page.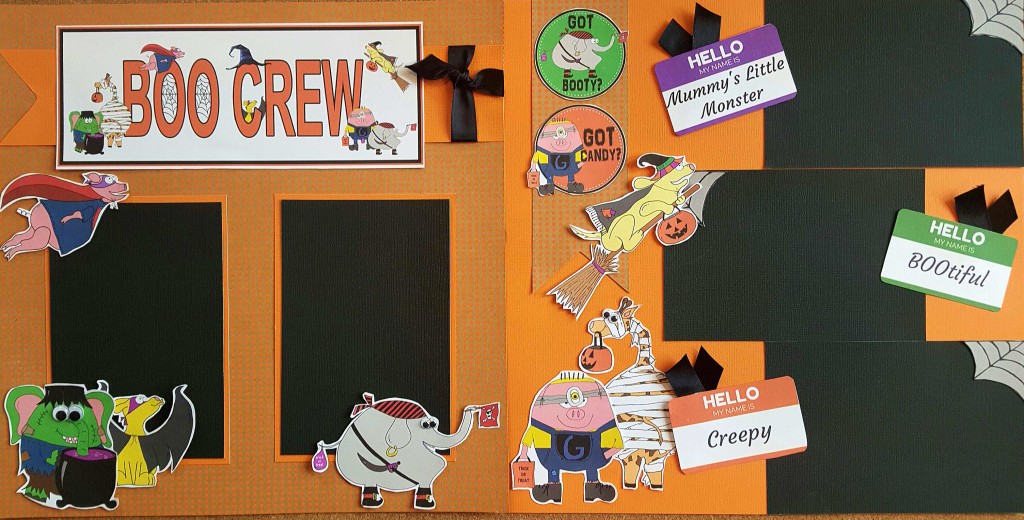 I was finally content with my loose layout and decided I just wanted to add a little bit of texture with some googly eyes and black grosgrain ribbon 🙂 I just cut three 3″ pieces folded in half, fanning ends out a bit, and then taping in place behind "HELLO my name is" tags. Then I cut a 3″ piece and taped the ends to the back of the orange strip on the opposite side of the dovetail and then tied a piece of ribbon it.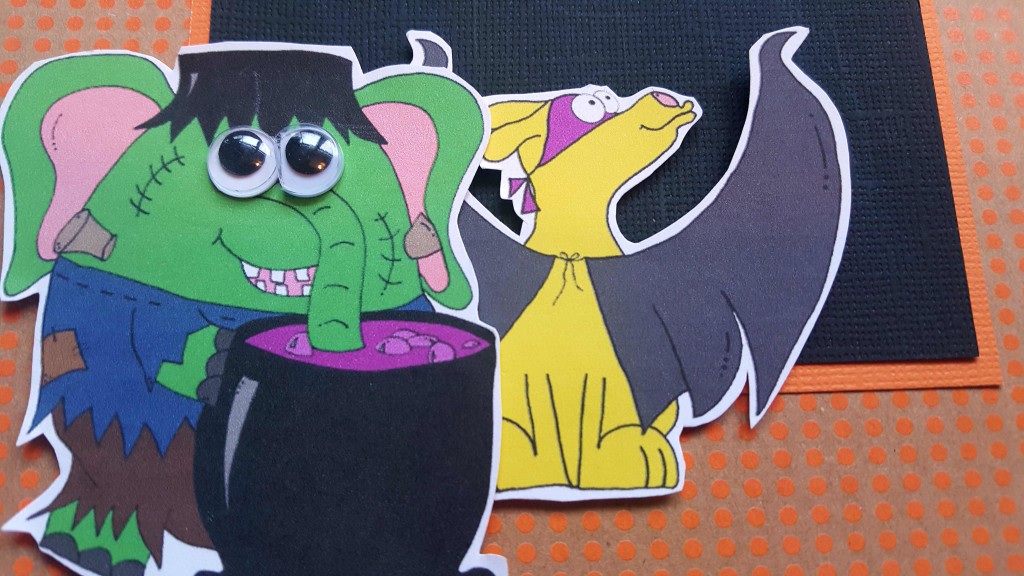 I added some googly eyes to my Frankenstein elephant, pirate elephant, and giraffe mummy. I cut one of the googly eyes just a little bit on one side so that I could fit them closer together.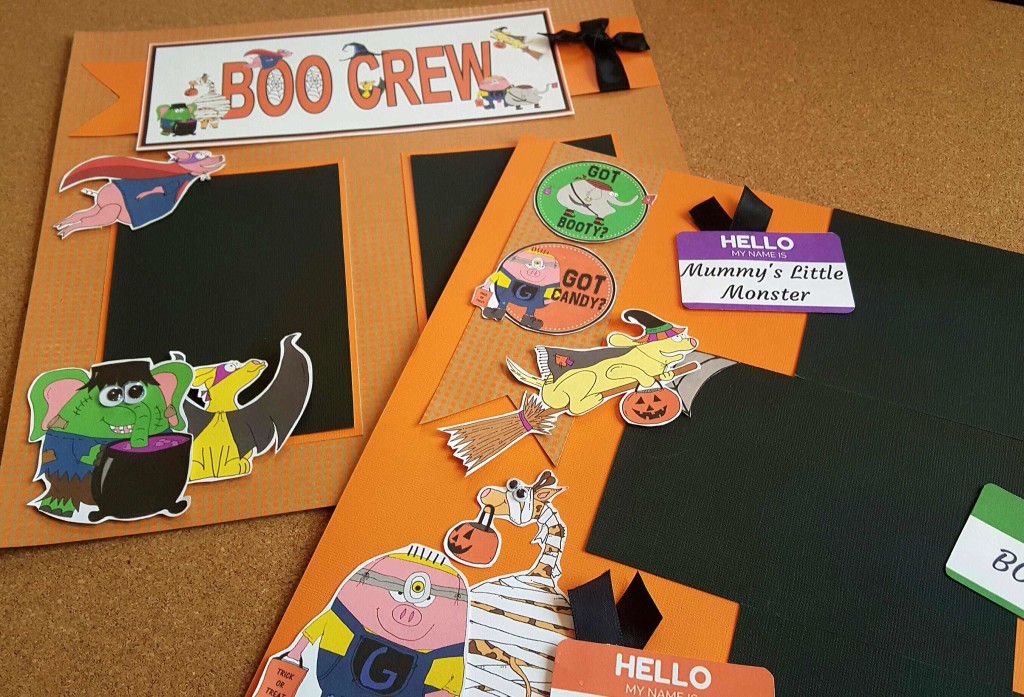 So print out those cute Halloween photos and have some fun preserving your memories in frightastic style!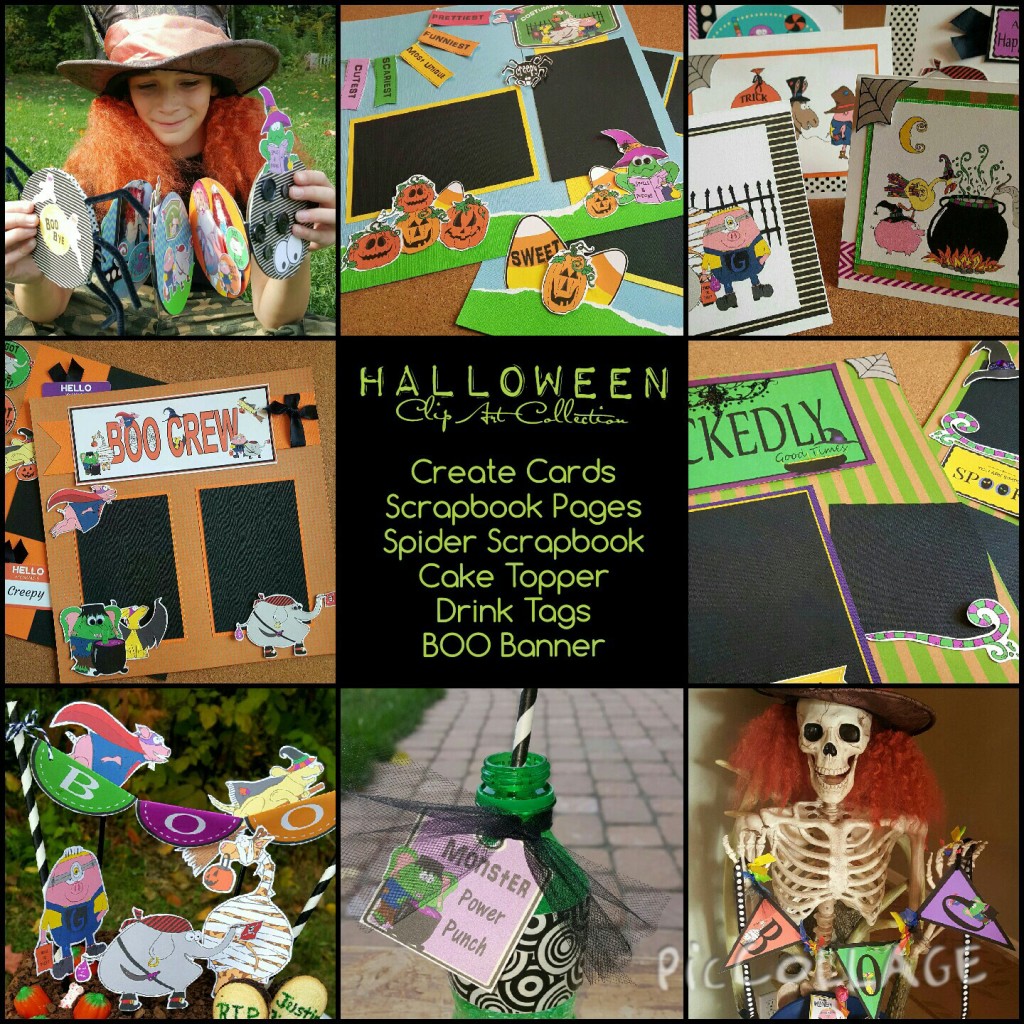 CLICK HERE to bip on over to the Joyful Daisy Boutique and purchase our spooktacular Halloween clip part collection with multiple bonus files!