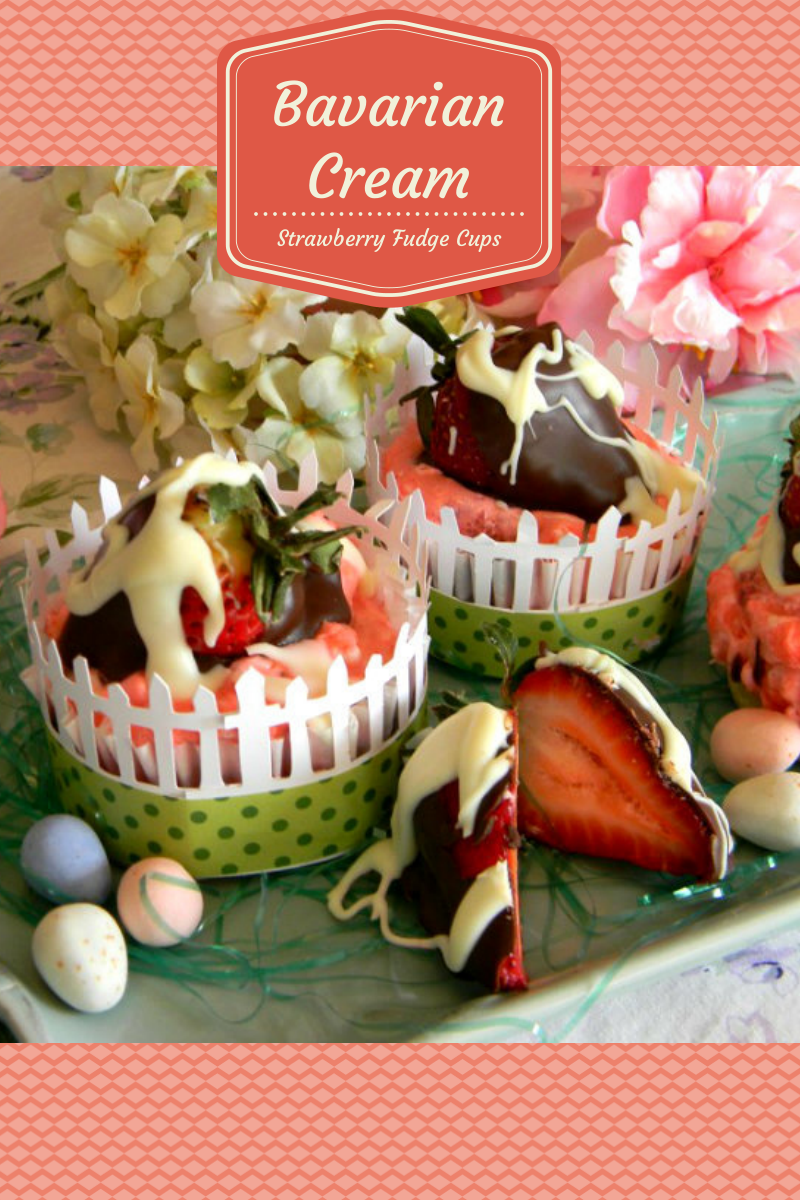 If you aren't enticed enough by the gorgeous chocolate covered strawberry, let me tell you what lies beneath… Starting from the bottom, this lovely dessert has a shortbread crust, topped with fudge, and then a fluffy strawberry Bavarian cream- wowwy and yummo:) At the end of this recipe we also share some time saving tips if you would like to make these even quicker.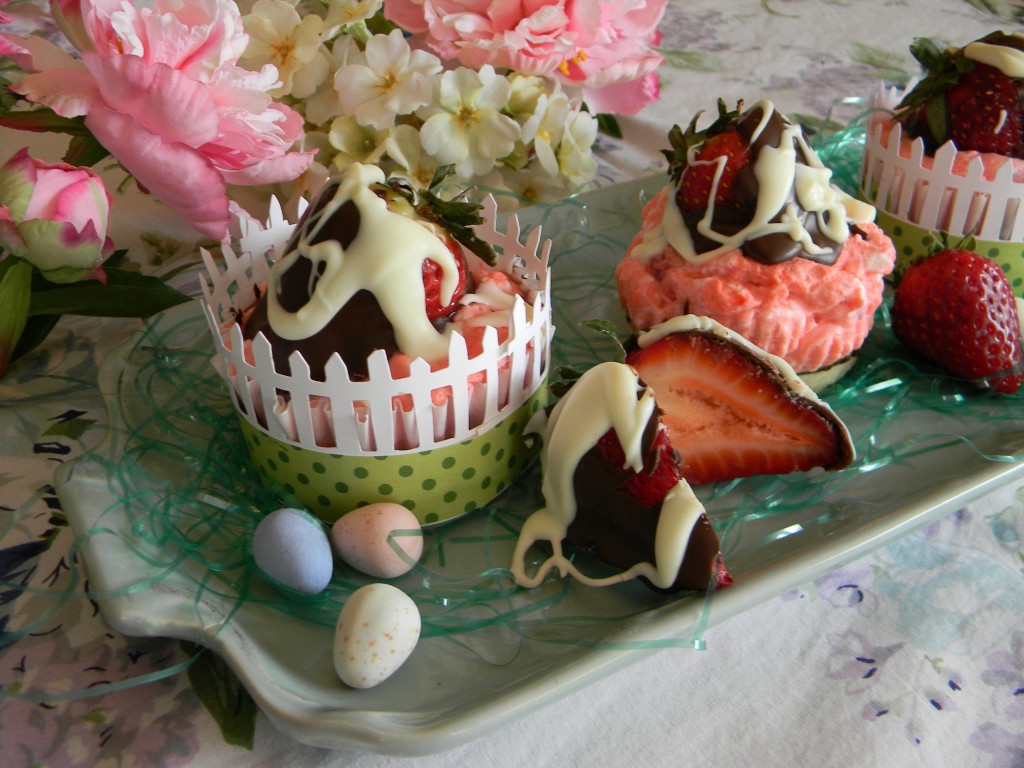 INGREDIENTS…
3/4 cup butter softened
1/4 cup sugar
2 cups flour
small jar of hot fudge
1 package – 10 ounces frozen strawberries with sugar- thaw, drain, and reserve liquid.
1 cup of heavy whipping cream
3 ounce package strawberry jello
Strawberries
Ghiradelli's Melting Wafers
FOR SHORTBREAD…
Mix butter, sugar, and flour until well combined.
Chill 15-30 minutes.
Roll out 1/3″ thick and cut out. Find a glass that will cut a circle the size to fit in the bottom of your muffin tins. Our glass was bout 2 1/4″.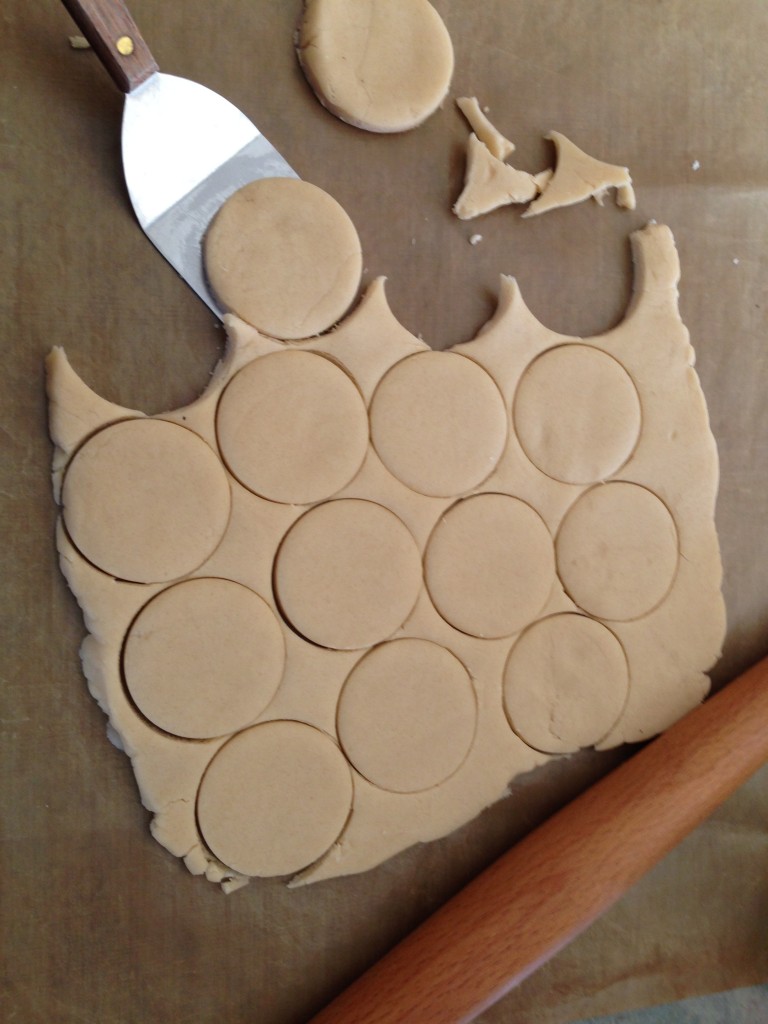 Bake 350 degrees for 20 minutes. (Tops do not brown.)
Place cooled shortbread in the bottom of muffin pans lined with muffin papers.
Top each shortbread with 1 tablespoon of hot fudge.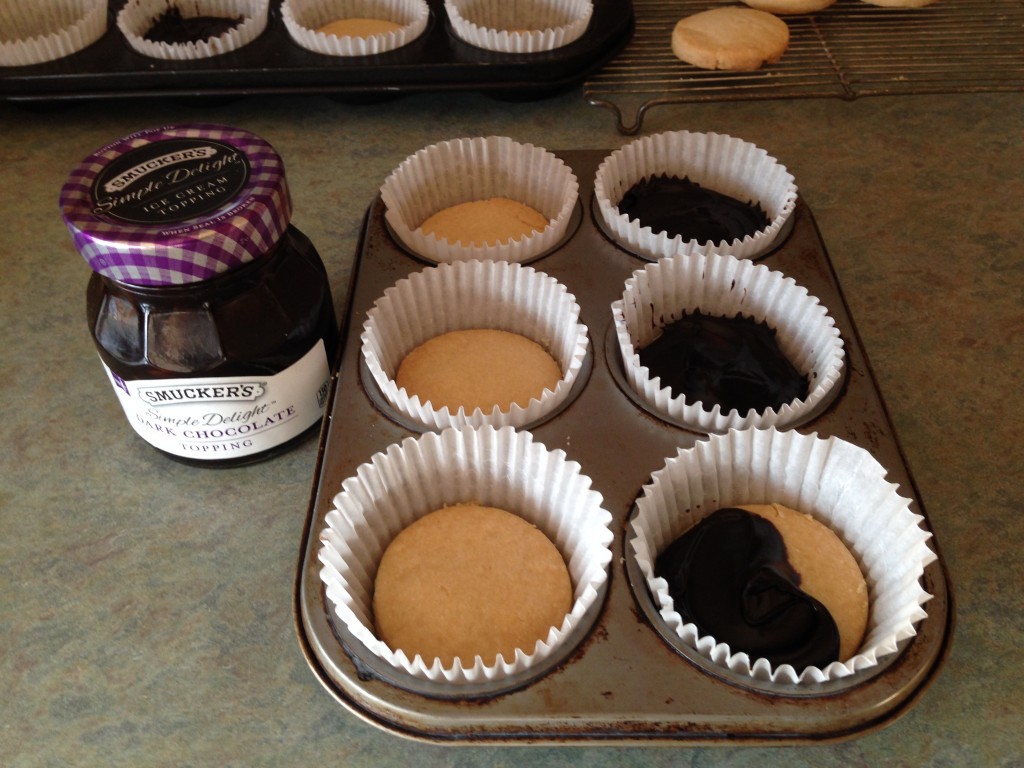 FOR BAVARIAN CREAM…
In a chilled bowl, beat cream until stiff.
Pour 1 cup boling water over package jello.
Add cold water to reserved syrup to make 3/4 cup and stir into jello.
Chill jello until almost set. (About 45 minutes)
Beat jello until foamy.
Fold foamy jello and strawberries into whipped cream.
Spoon jello cream into muffin cups on top of the hot fudge and chill for a minimum of 2 hours before placing chocolate covered strawberries on top.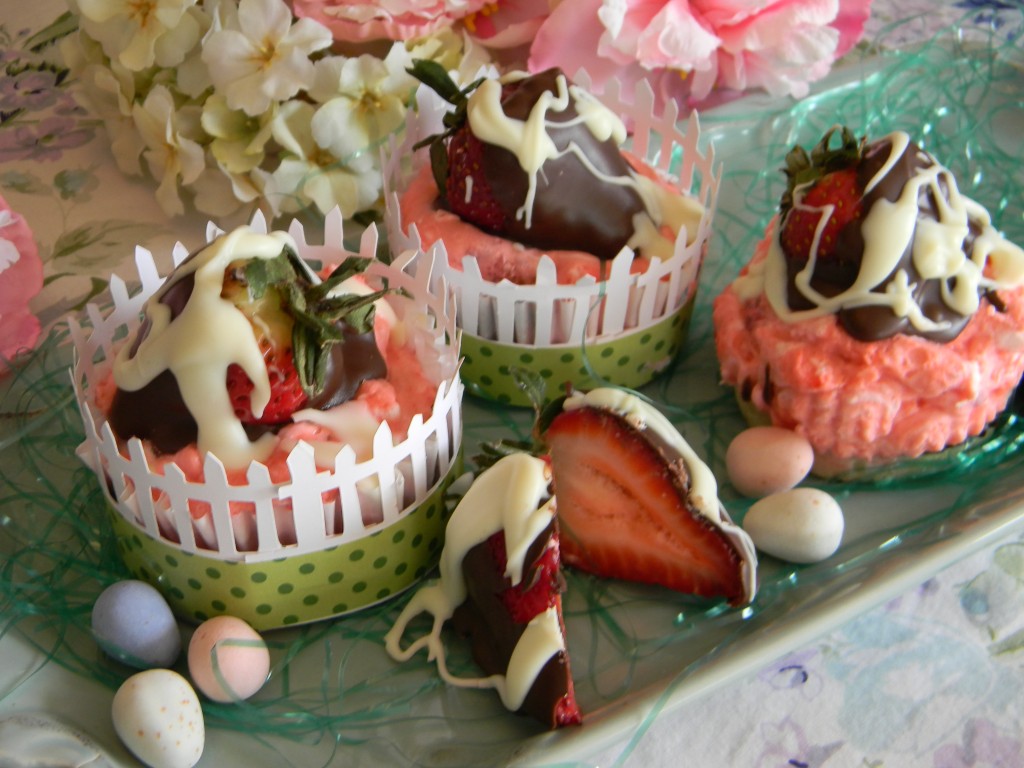 Melt Ghiradelli's chocolate and dip strawberries. Place dipped strawberries on parchment or wax paper until you are ready to top Bavarian Cream.
TIPS…
Keep Bavarian Cream Cups in fridge until serving. Will keep up to 2 days.
Keep in freezer for up to 6 weeks without chocolate covered strawberries.
To save time you could buy store bought shortbread cookies- I love Lorna Doones:) You could also use 10 ounces of cool whip instead of whipping cream.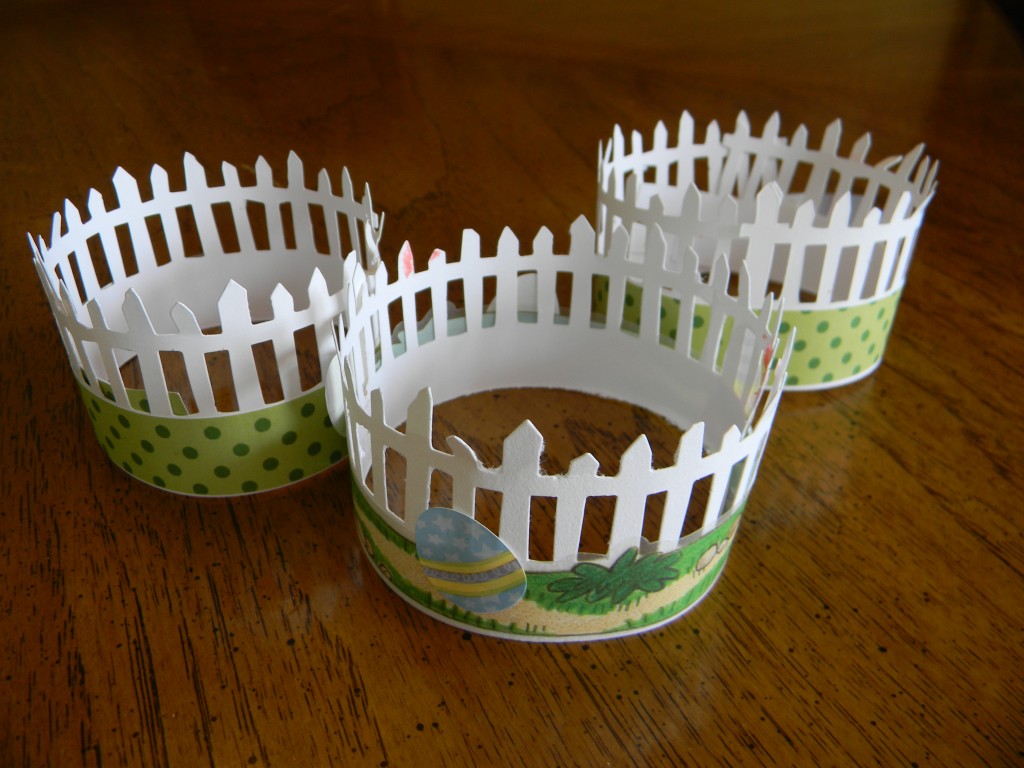 To learn how to make picket fence cupcake decorations go to…