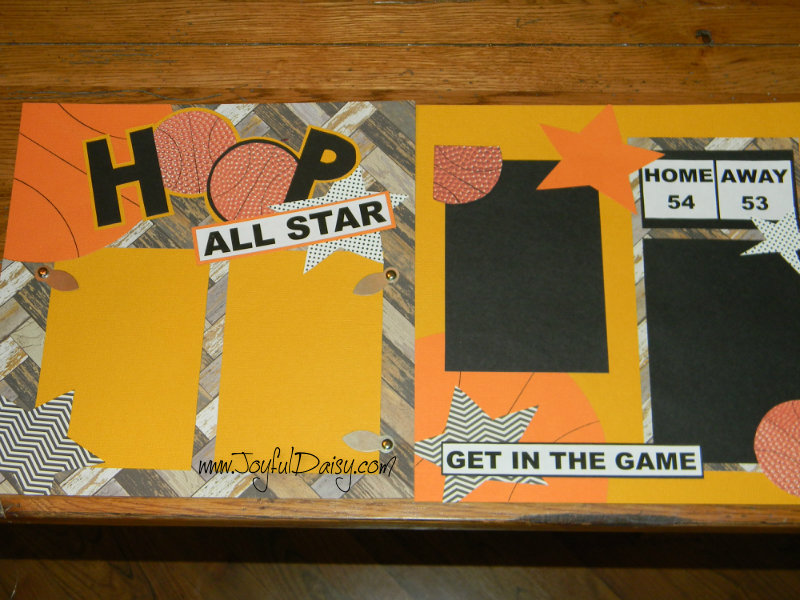 Time to GET IN THE GAME and make this basketball scrapbook layout with FREE pattern for your basketball All Star:)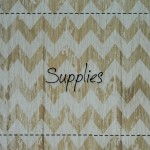 Assorted scrapbook papers
3 metal tabs
3 metal brads
Adhesives- Glue stick and pop dots/dimensional tape
Scissors and Paper Trimmer
FREE Pattern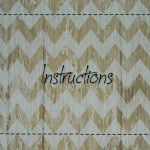 Start by printing out the pattern pieces, preferably on card stock so pieces are easier to trace.
Cut out the H and P, 4 large stars, one small star, 3 basketballs (preferably on basketball paper so you can see the texture:) ), the two large basketballs and one small basketball corner, and lastly cut four 4 1/2″* 6 1/2″ frames.
Once you cut out the basketballs, you can cut the patterns along the detail lines and trace then to complete the basketballs.  Now glue one small basketball to black paper and then trim leaving about 1/8″ boarder.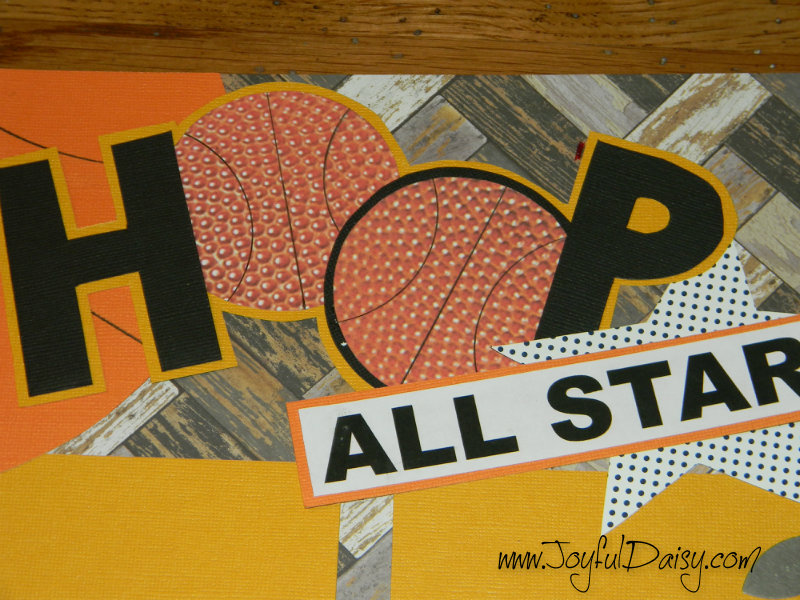 Layout the H, P, and two small basketballs (one lined with black) to form the word Hoop overlapping each piece a bit and then glue down and cut around the whole piece leaving about 1/8″ boarder.  This creates a great Title and Focal Point.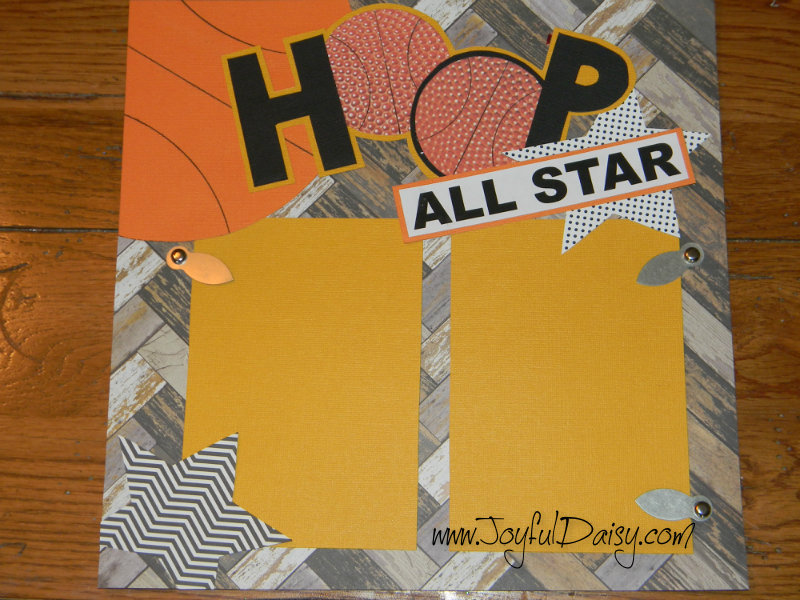 To complete the left page, adhere one of the large basketballs to the top left corner and then layout your HOOP title you just completed.  Mat the all star piece with a 1/8″ boarder and layer with a large star under HOOP.
Place two of the 4 1/2″ * 6 1/2″ frames on the page and complete with a star in the bottom left corner making sure not to apply adhesive on the top part of the star overlapping the frame so that your picture can slide right in.  I also had my star going slightly off the page, so be sure to trim any parts going off the page.
If you want to add some hardware like I did, just punch a couple holes on the sides of the frames where you can add your metal tabs with brads.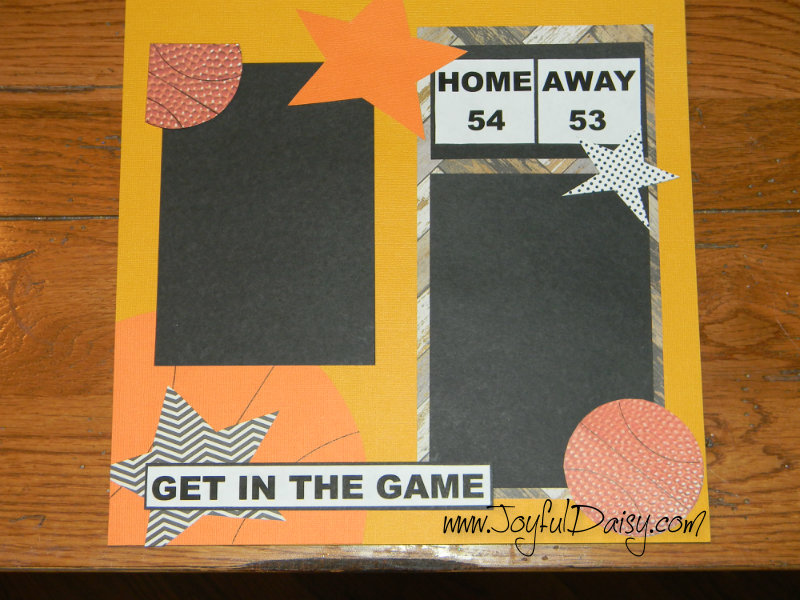 For the right page of this basketball scrapbook layout I cut a 5″ * 10″ piece out of the same style paper I used for the background on the left page of the layout.  It helps to balance the pages out and is pleasing to the eye to see the pattern used again.  Cut out your HOME and AWAY pieces (approximately 2″ wide * 1 3/4″ each) and mat on a piece of 4 1/2″ * 2 1/2″ piece of paper.
Mat your GET IN THE GAME piece with a 1/8″ boarder.
Layout all your pieces starting with the large basketball in the bottom left corner.  Follow with the 5″ * 10″ scoreboard piece.  Add stars and remaining basketballs.  Don't forget… don't put adhesive on the part stars and basketballs that overlap the mats if you haven't added your pictures yet so you can just slide the photos in later.  I pop dotted the GET IN THE GAME PIECE, small basketballs, and small star.
I hope you had fun and your all star thinks these pages are a SLAM DUNK:)